Peach, Jalapeno & Shrimp Ceviche
Ceviche is such a flavourful, light dish to enjoy on a hot summer's day. This Whole30 shrimp ceviche is packed with chunks of shrimp, creamy avocado, diced jalapeno, cilantro, juicy peaches and lots of lime juice. It's refreshing, spicy, sweet and zesty and makes for a great appetizer or light meal.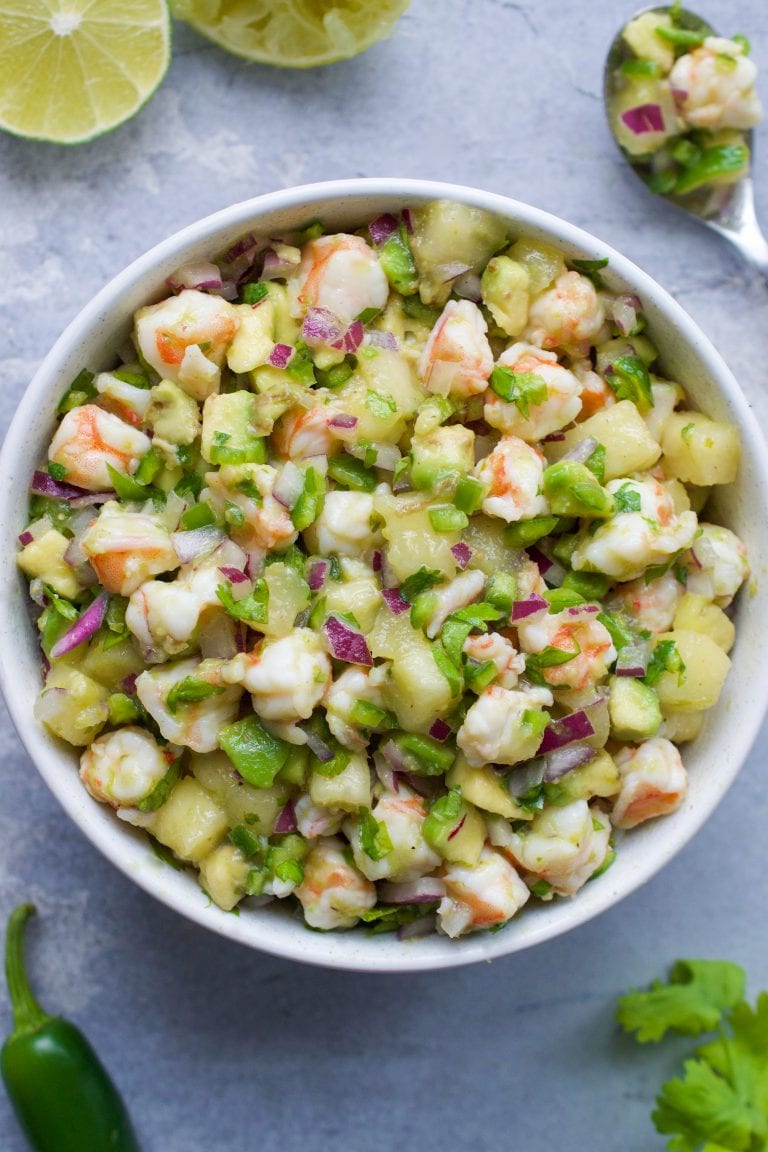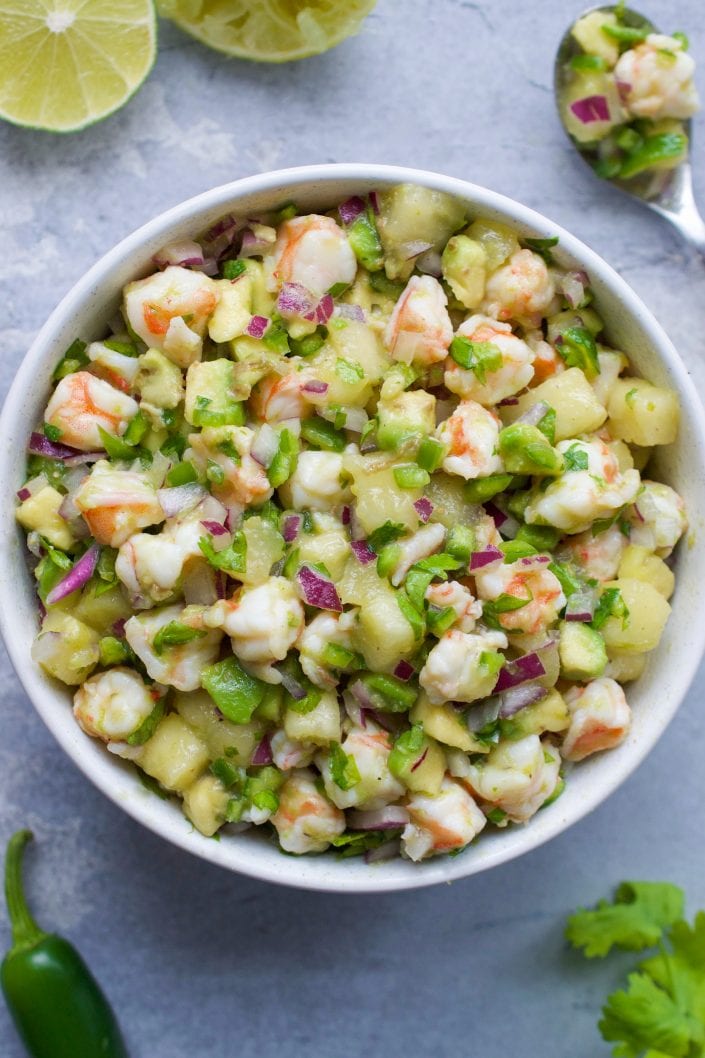 While most ceviche has a base of tomatoes, for this recipe I have used one of my favourite summery combinations, peaches, avocado and jalapenos. I love the mix of creamy, sweet, juicy and spicy which really compliments the chunks of shrimps.
There are so many different ways you can serve this whole30 shrimp ceviche. On a bed of lettuce as a salad or in lettuce cups as a light meal. Alternatively it can be served in a bowl with sliced cucumber or daikon radish for scooping, or for those not on a grain free diet, with tortilla chips.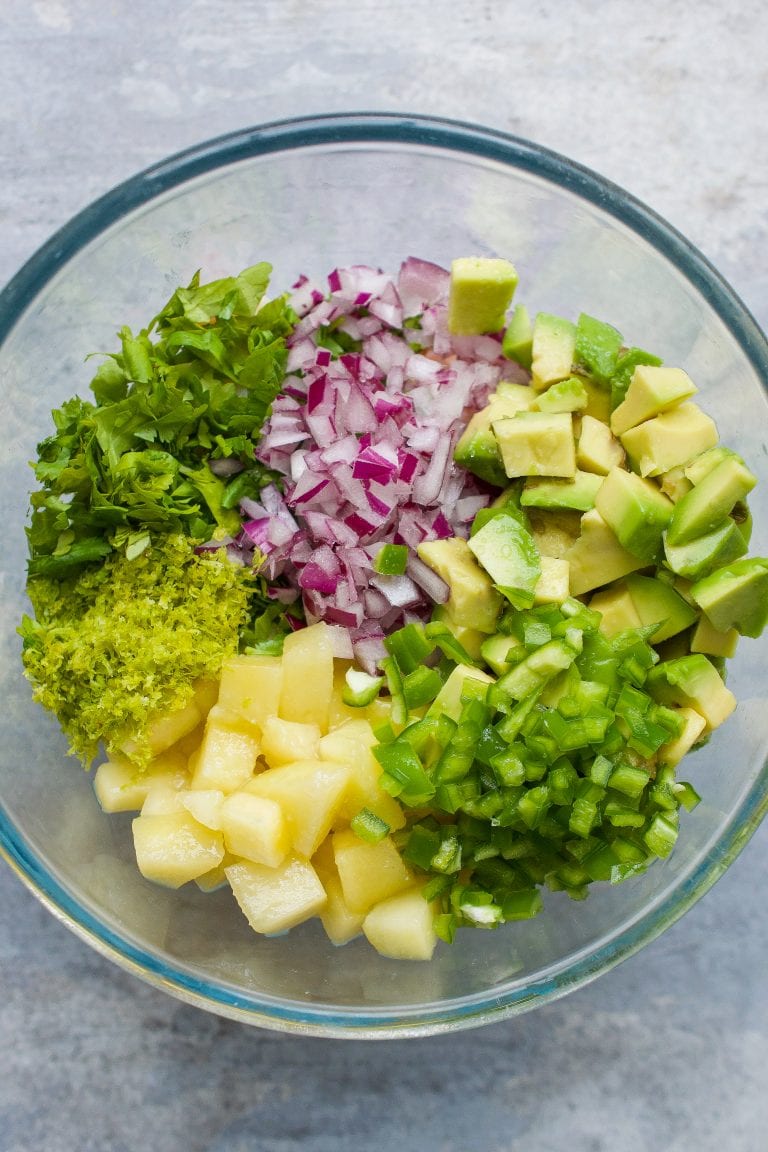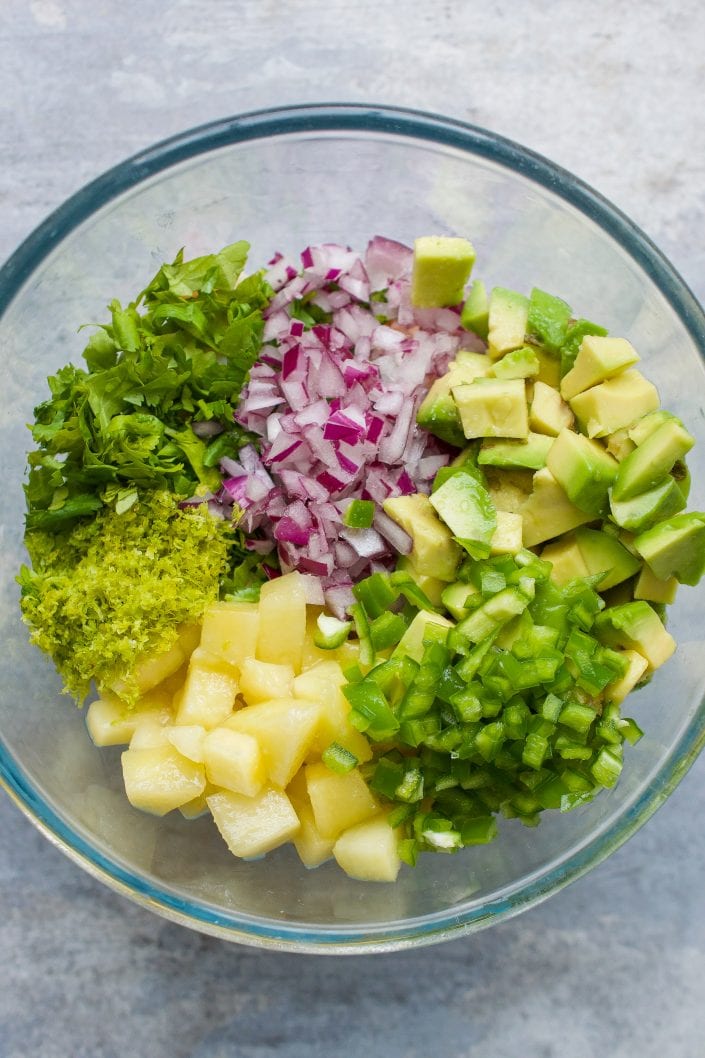 Tips for making this ceviche:
Raw or cooked shrimp: While traditional ceviche uses raw shrimp (or fish) which is "cooked" in citrus juice, I've also included instructions for those who prefer to eat the shrimp pre cooked. 
The peaches add a wonderful sweet flavour: I used white peaches in this recipe but regular peaches work well too, just be sure to use peaches that are ripe. If peaches aren't in season you can use nectarines or diced mango in its place. 
Make it your own: this is a recipe that you can really adjust to suit your taste. Feel free to add in more lime if you like it more acidic or another jalapeno for extra spice. I also recommend tasting and adjusting the salt, pepper and cumin amounts before serving. 
Don't add the fruits until the very end: hold off adding the peach and avocado until right before serving, this will prevent the avocado from turning brown and will also ensure the cubed peaches remain in chunks and don't become mushy.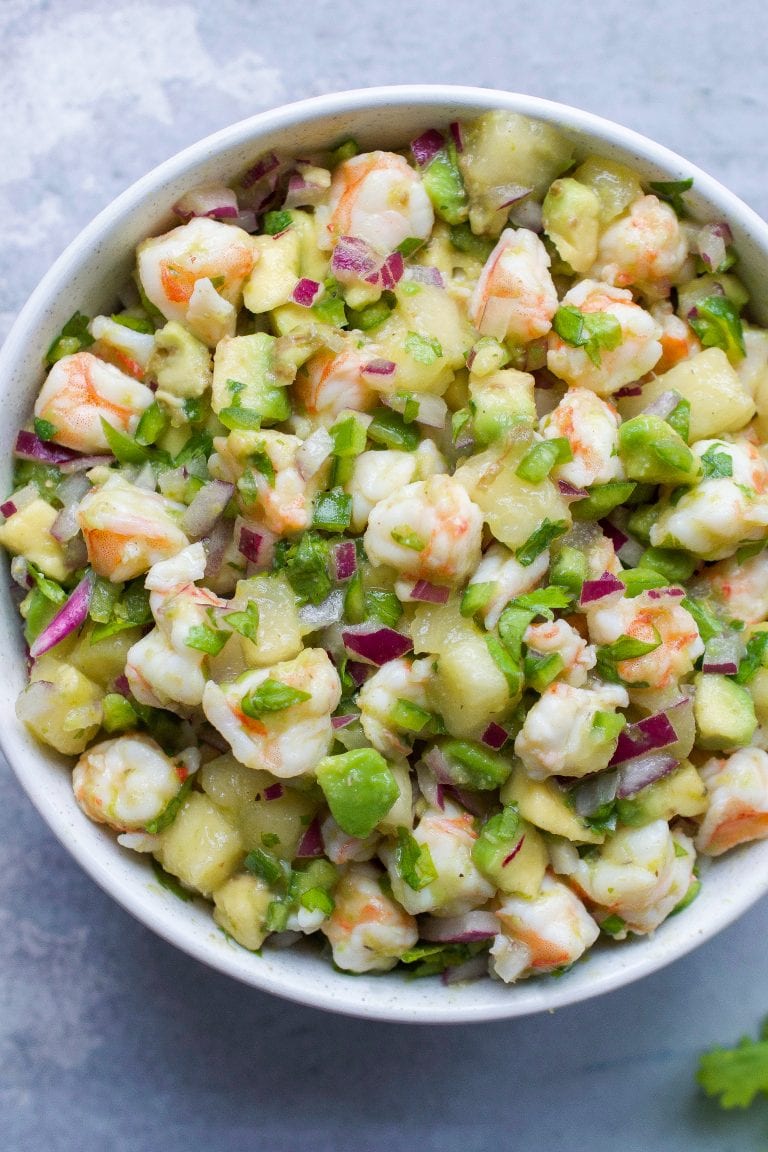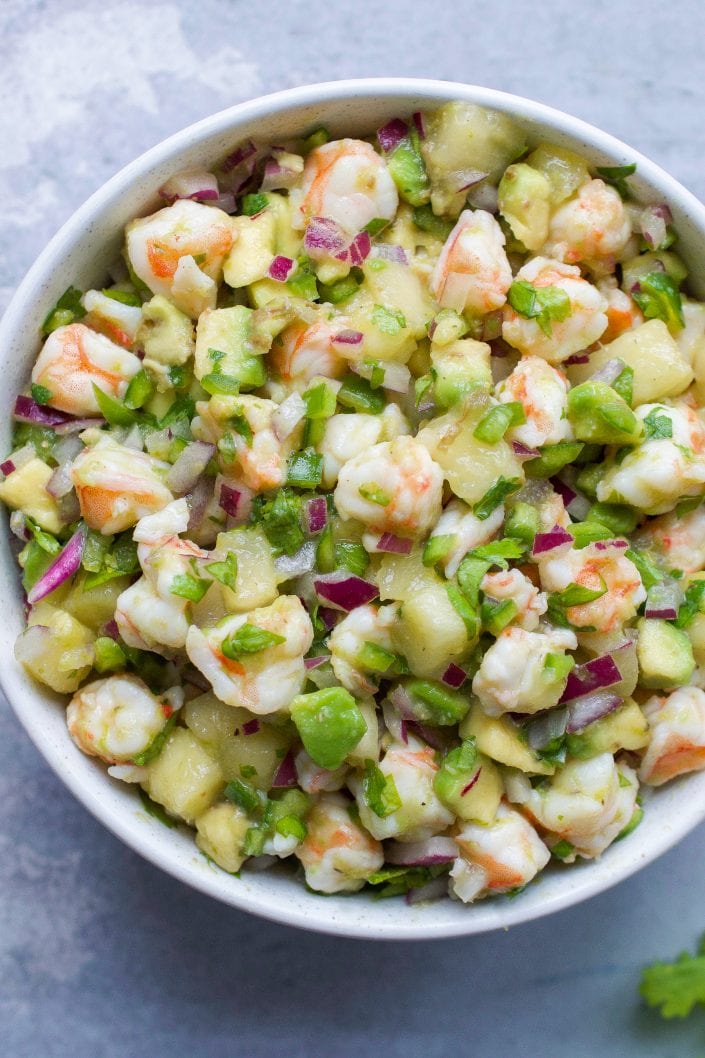 Here are a few shrimp recipes you will enjoy…
---
If you make this recipe let me know in the comment section below, I would love to hear what you think or take a photo and tag me (@everylastbite_) on Instagram, I love seeing your photos!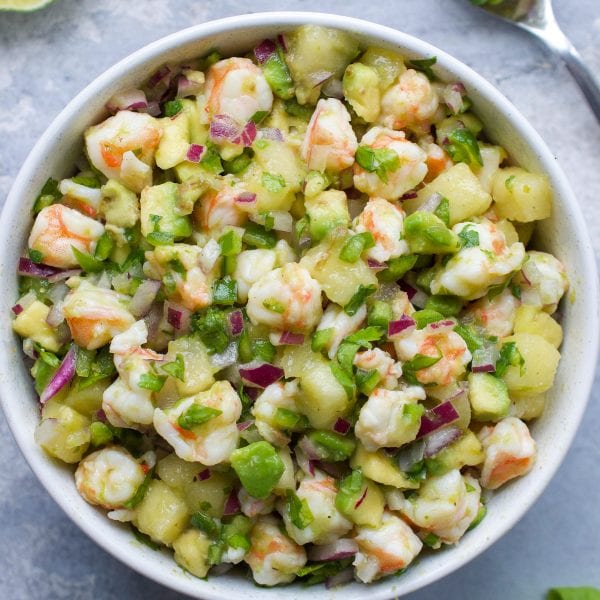 Ingredients
1/2 pound shrimp deveined and shelled
1/2 medium red onion finely diced
1/4 cup cilantro chopped
1 tsp lime zest
3 tbsp lime juice
1 jalapeno pepper finely diced
1/2 tsp salt
1/4 ttsp cumin
1/4 tsp pepper
1 peach skin removed and diced into small cubes
1 avocado diced into small cubes
Instructions
To prepare the shrimp, cut each shrimp into small 1/4 inch sized pieces. Transfer to a bowl. Alternatively if you prefer to cook the shrimp first, place the chopped shrimp in a skillet on medium heat with 1/2 cup of water. Cook the shrimp for 4 minutes until pink and cooked through and then remove the shrimp from the pan and run under cold water to prevent them for overcooking. Once the shrimp is cold, place it in a bowl.

To the bowl with the shrimp add the sliced red onion, cilantro, lime juice, lime zest, diced jalapeno, salt, cumin and pepper. Transfer to the fridge for 20 minutes to marinate (you can skip this step if using cooked shrimp).

Before serving, use a spatula to gently fold in the diced peach and avocado.