Eggplant Caponata
Eggplant Caponata is an easy to make Italian dish that's packed with chunks of eggplant, tomatoes, onion and pepper plus capers and basil. It can be enjoyed as a dip, with bruschetta, a side dish, or a sauce served with grilled meat or fish. It's Whole30, Vegan and Paleo and will last for 4 days in the fridge!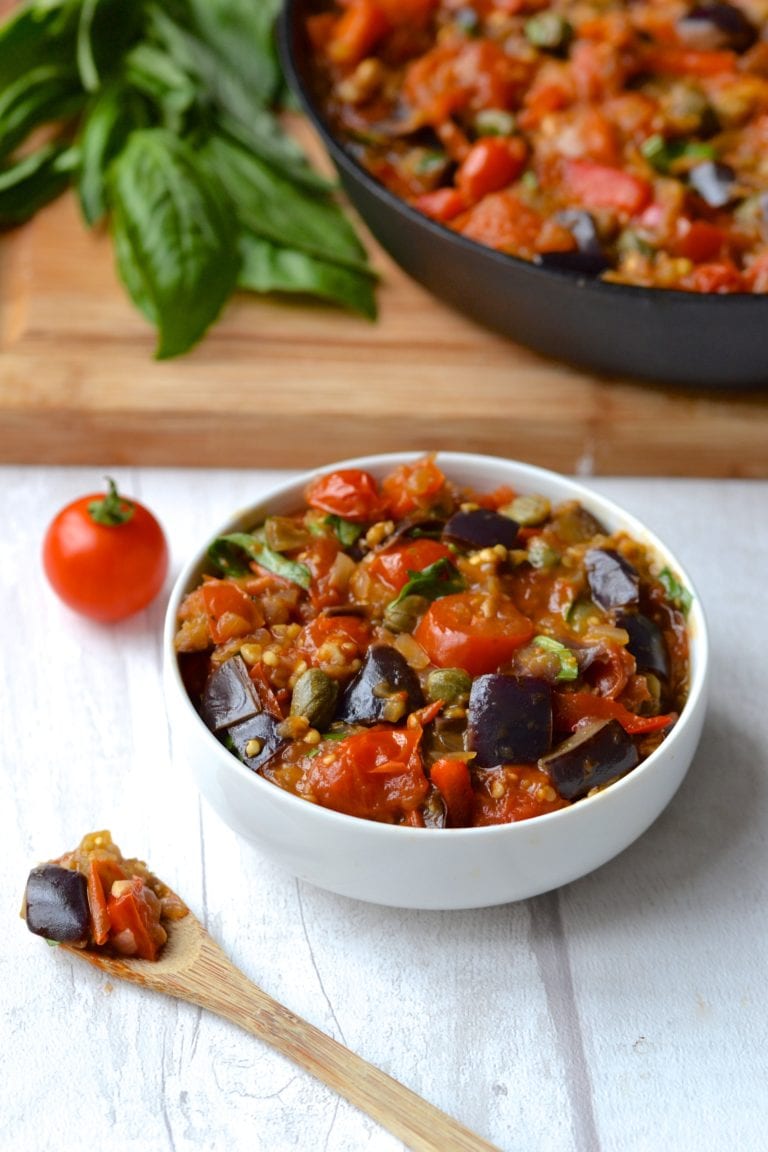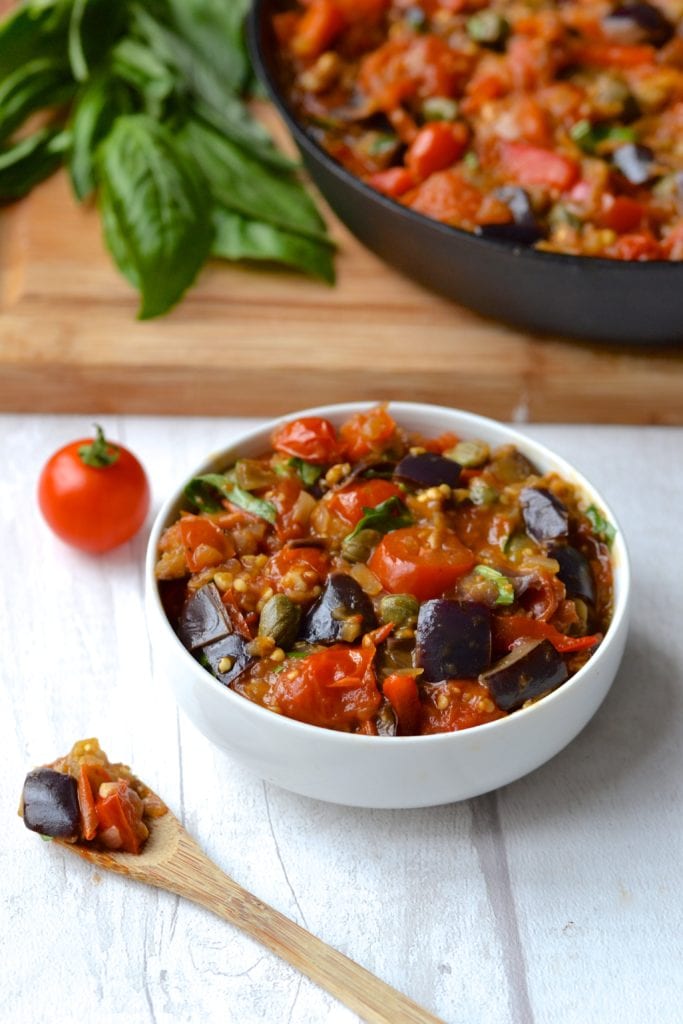 In recent years I have turned into a grocery shopping addict, unable to stop myself from putting at least 2 of everything into my basket. With common sense out the window I usually return home with 5 butternut squash "just in case I run out".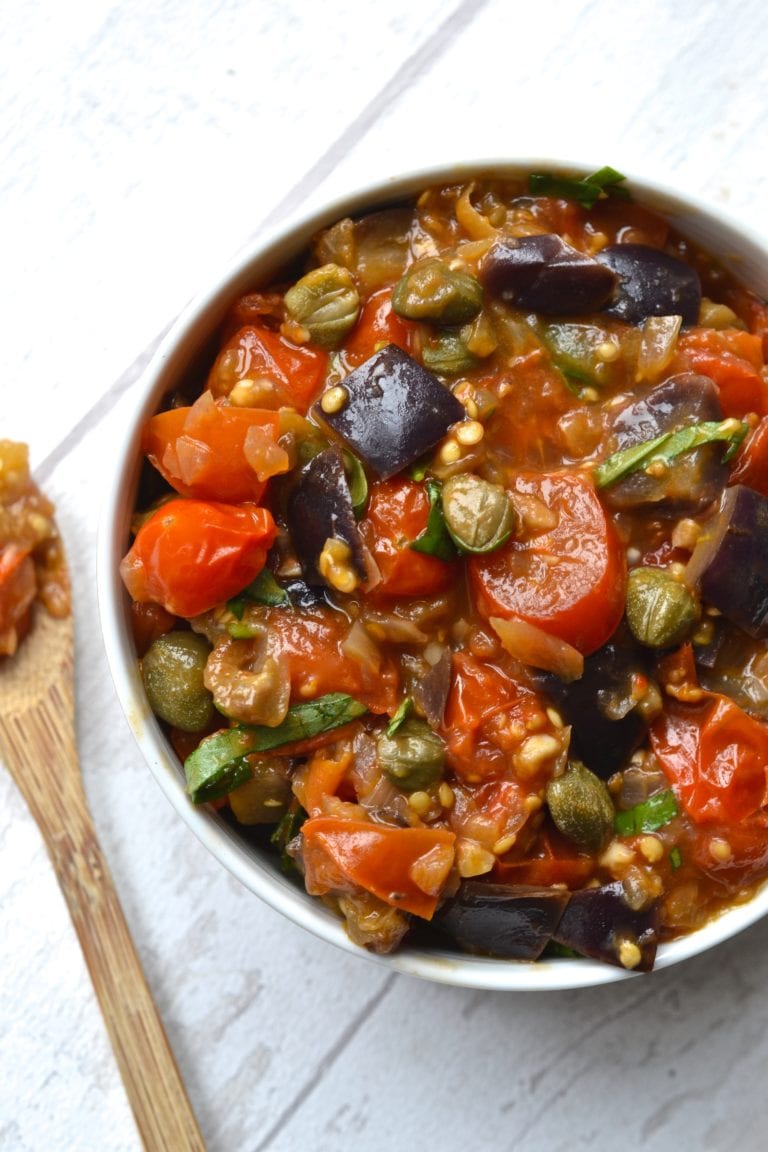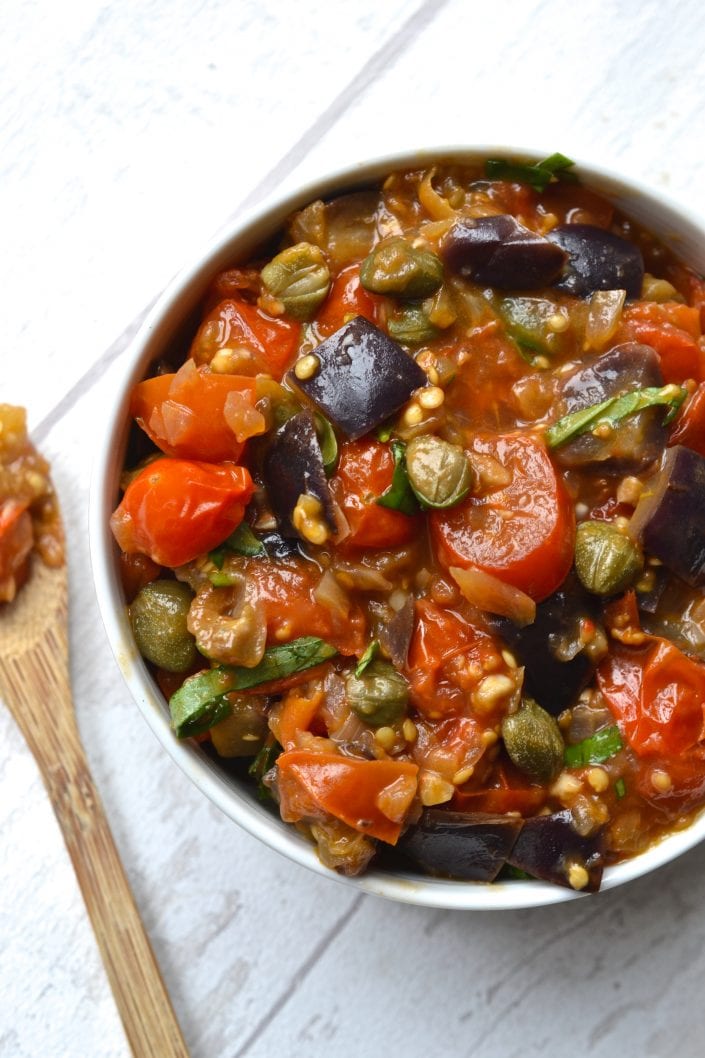 Last week my addiction resulted in the purchase of 3 bags of mini eggplants. I had the best of intentions, but the eggplants somehow found themselves forgotten in the back corner of my fridge for a few days too long. I was in need of a dish that would use up a large amount of eggplants that were past their prime.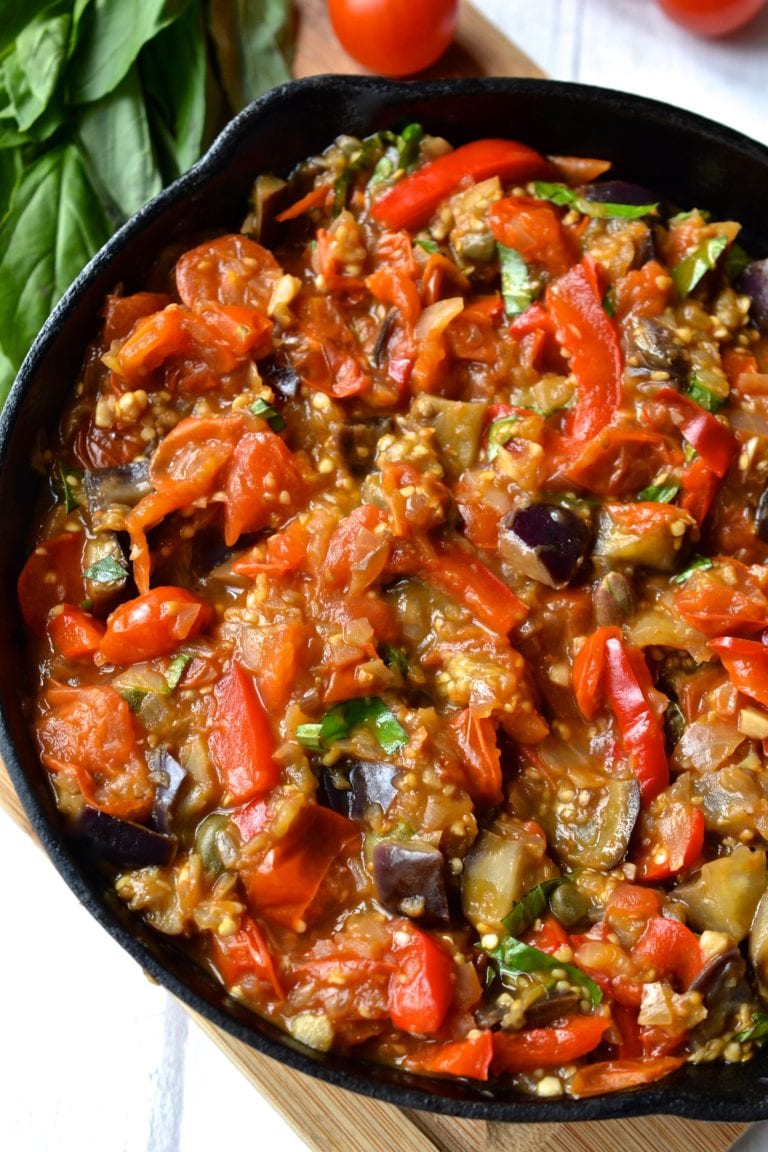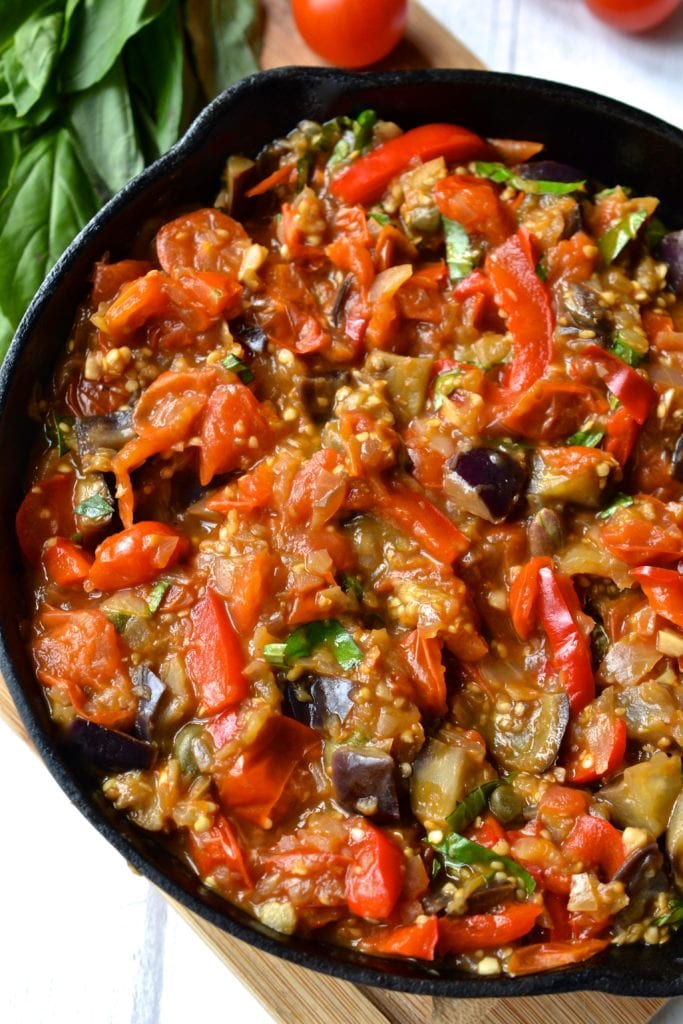 Eggplant Caponata was the answer, and after tasting this recipe I realized that caponata should always be the answer. It's such a delicious and versatile dish, it can be served warm as a side dish or as a sauce with pasta, chicken or fish or it can be served cold as an antipasti with crackers or bread.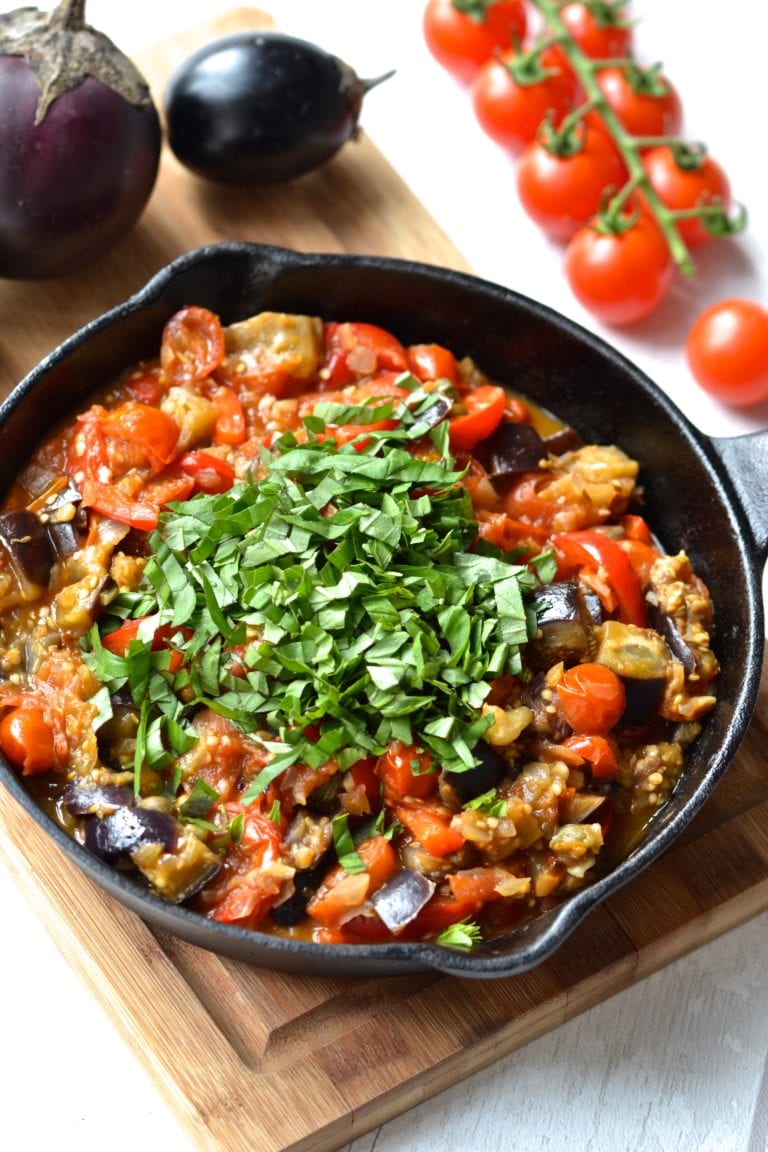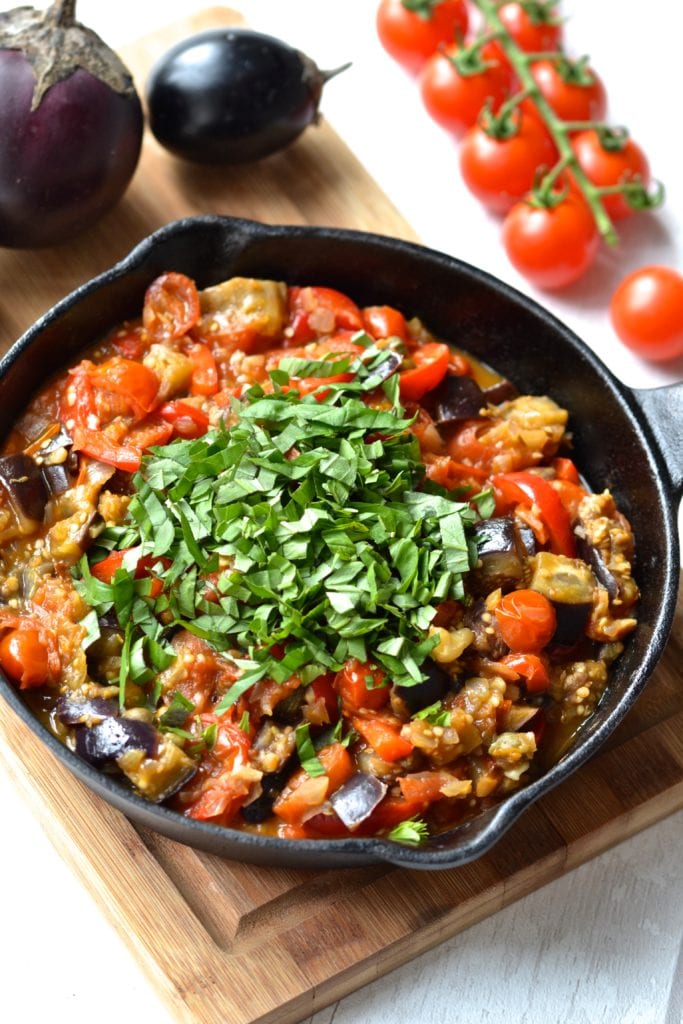 Sweet, sour and salty it is a dish bursting with a variety of flavours. I recommend making it a day ahead as it tastes even better on day two once the flavours have had time to blend. It can be stored in a container in the fridge for up to 5 days.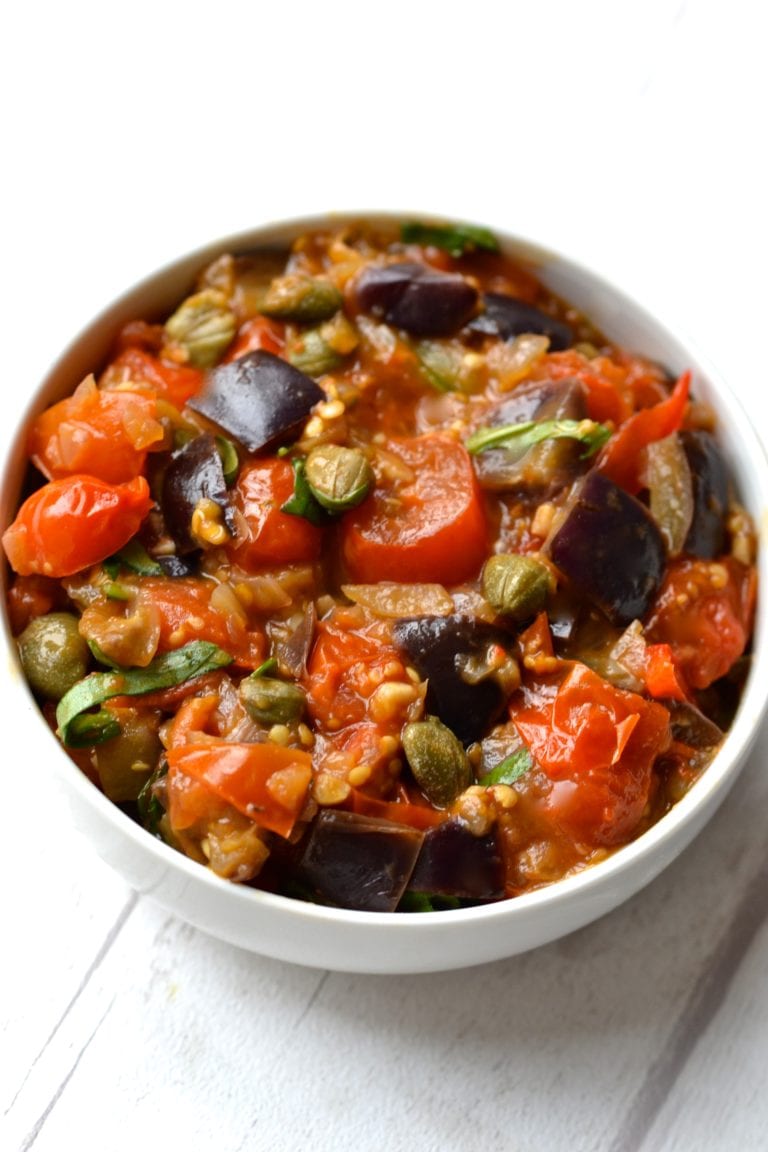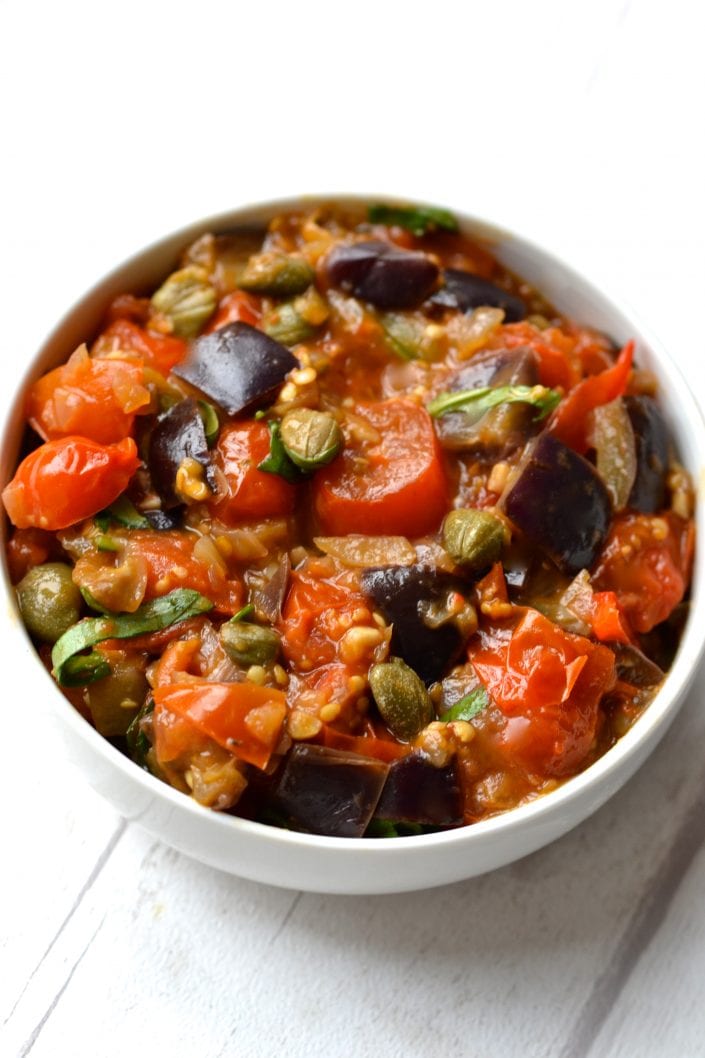 Here are a few other eggplant recipes that you might enjoy:
---
If you make this recipe let me know in the comment section below, I would love to hear what you think or take a photo and tag me (@everylastbite_) on Instagram, I love seeing your photos!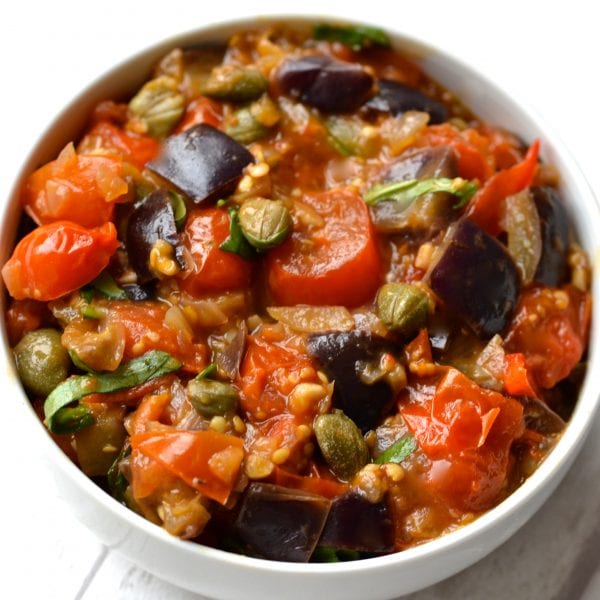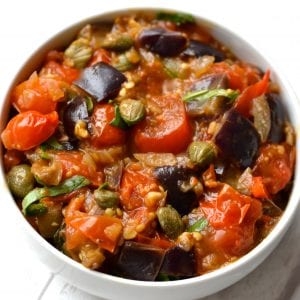 Ingredients
2 tbsp olive oil
3 cloves garlic
2 onions finely diced
4 cups chopped eggplants
4 cups chopped tomatoes
1 red pepper thinly sliced
3 tbsp white vinegar
2 tbsp capers
1/2 cup chopped basil
Instructions
In a large frying pan on medium heat cook the diced onions and garlic for 2-3 minutes. While that's cooking, cut the eggplant into approx 1/2 inch sized cubes and add to the frying pan. Season with salt

Cook the eggplant for approximately 5 minutes until they become tender. If the eggplant starts to look dry drizzle more olive oil over top

Add the chopped tomatoes and vinegar to the pan and let the mixture simmer for approximately 15-20 minutes until the tomatoes and peppers have become soft

Add in the chopped basil and capers and serve. Enjoy!