Pumpkin Spiced Granola

As much as I love this granola, and trust me, it really is amazing, it pains me to post my first pumpkin recipe of the year because it means that summer is officially over.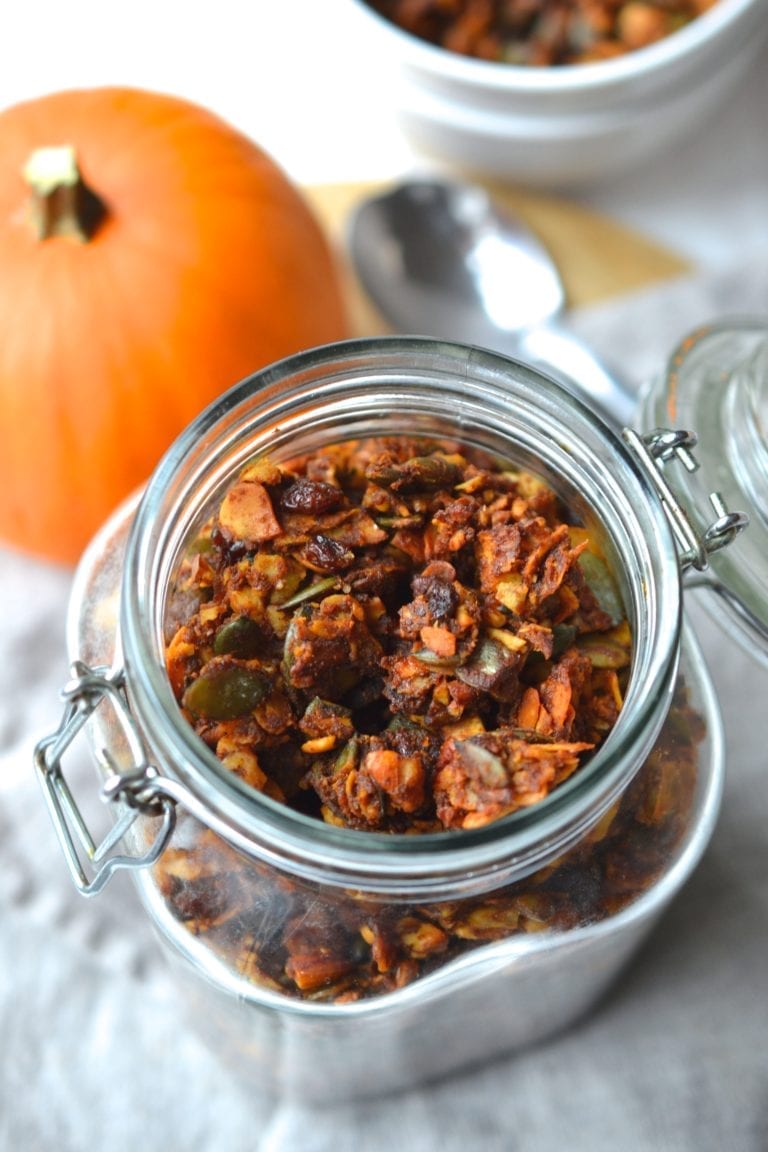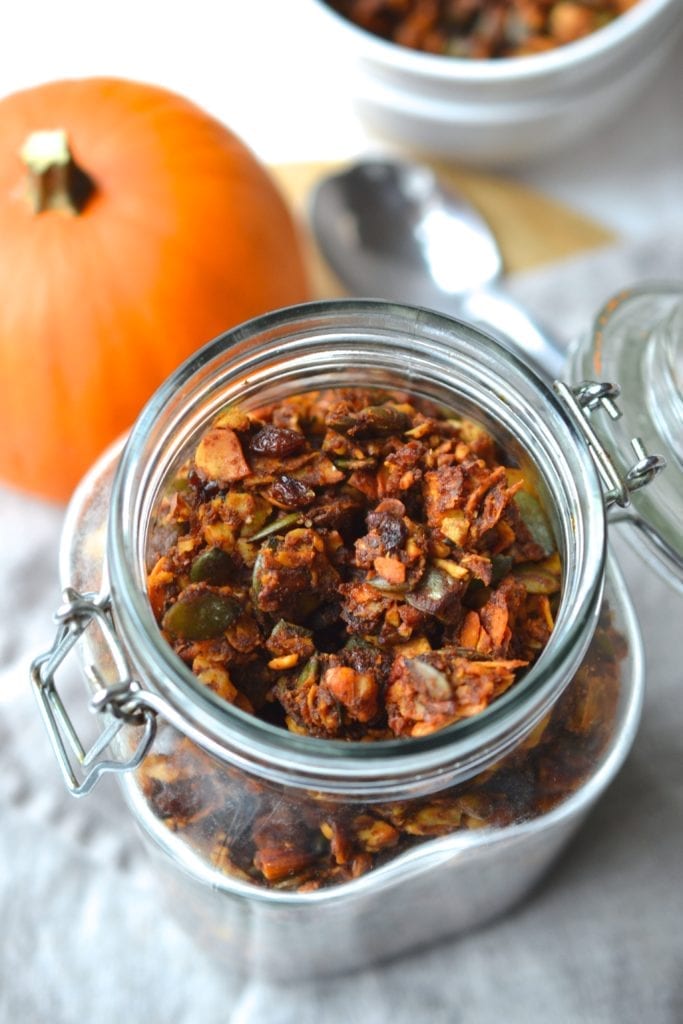 Although I was rather unwilling to say goodbye to summer, all it took was one batch of this Paleo Pumpkin Spiced Granola and I am officially in the mood.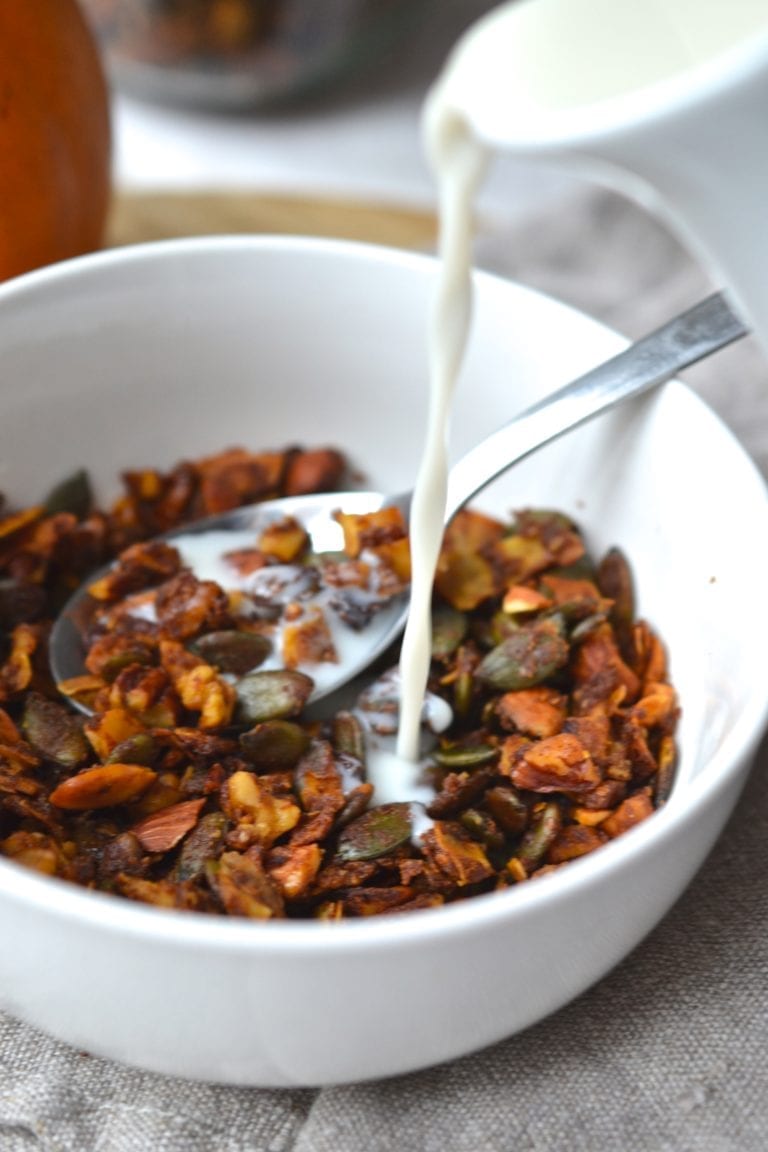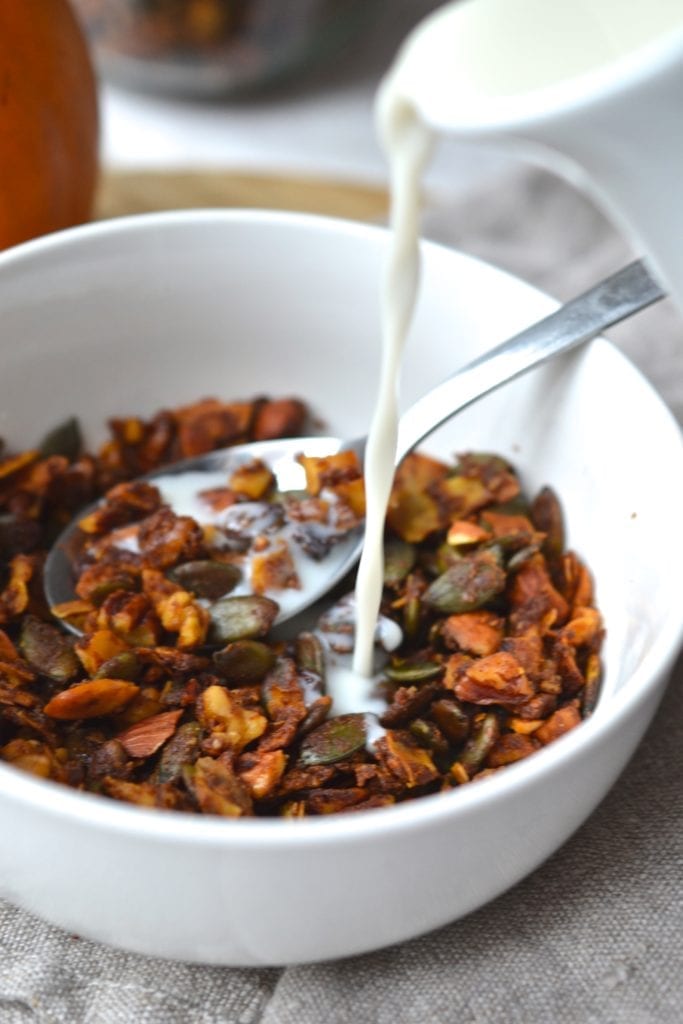 This granola is autumn in a bowl. It is packed with all of my favourite fall flavours. There are lots of spices including cinnamon, nutmeg, cloves and ginger, as well as pumpkin puree, pumpkin seeds and lots of crunchy nuts.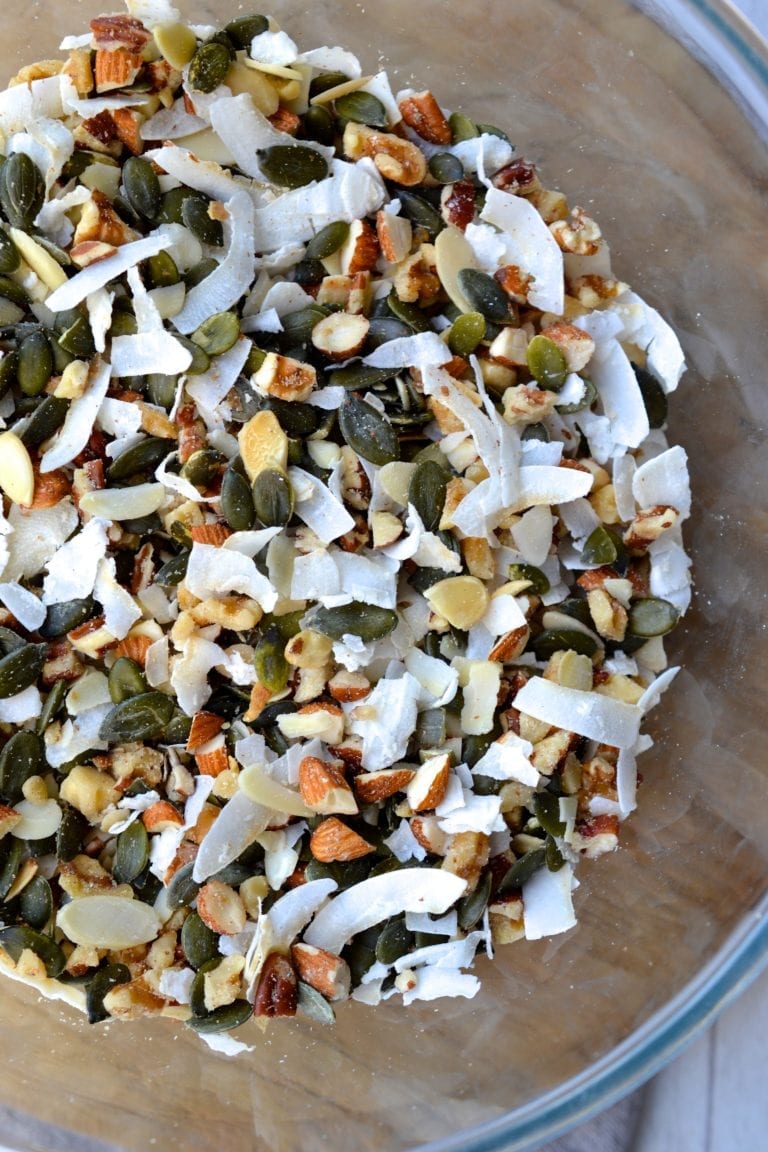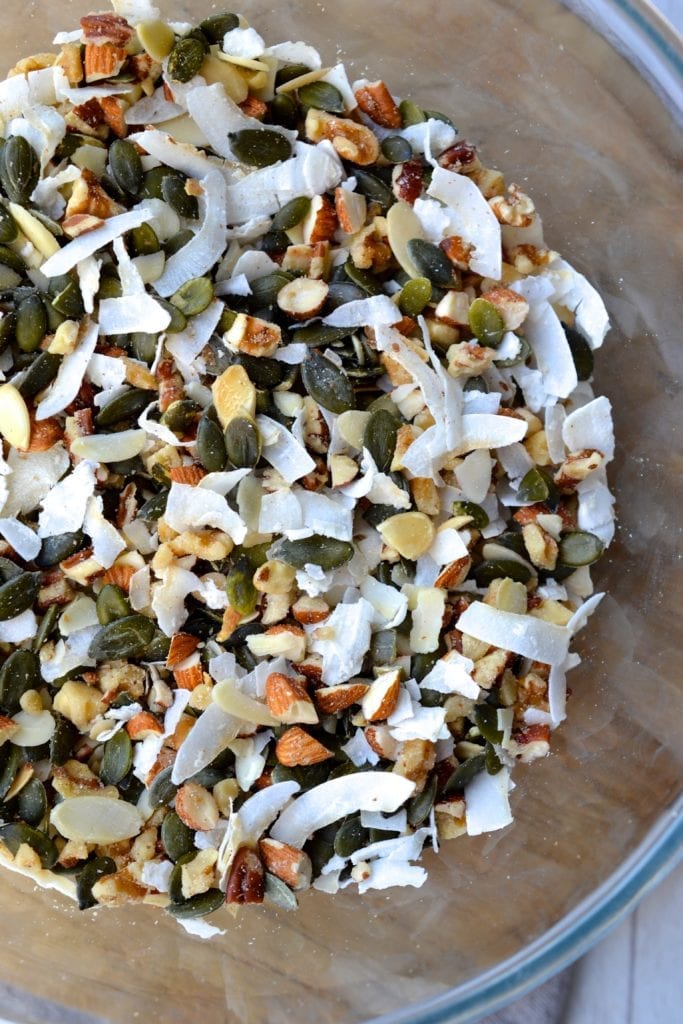 This granola is so incredibly easy to make, I dare to say it's almost foolproof. You start with a base of walnuts, almond and pecans, but feel free to substitute them for other nuts such as Brazil nuts, cashews or hazelnuts.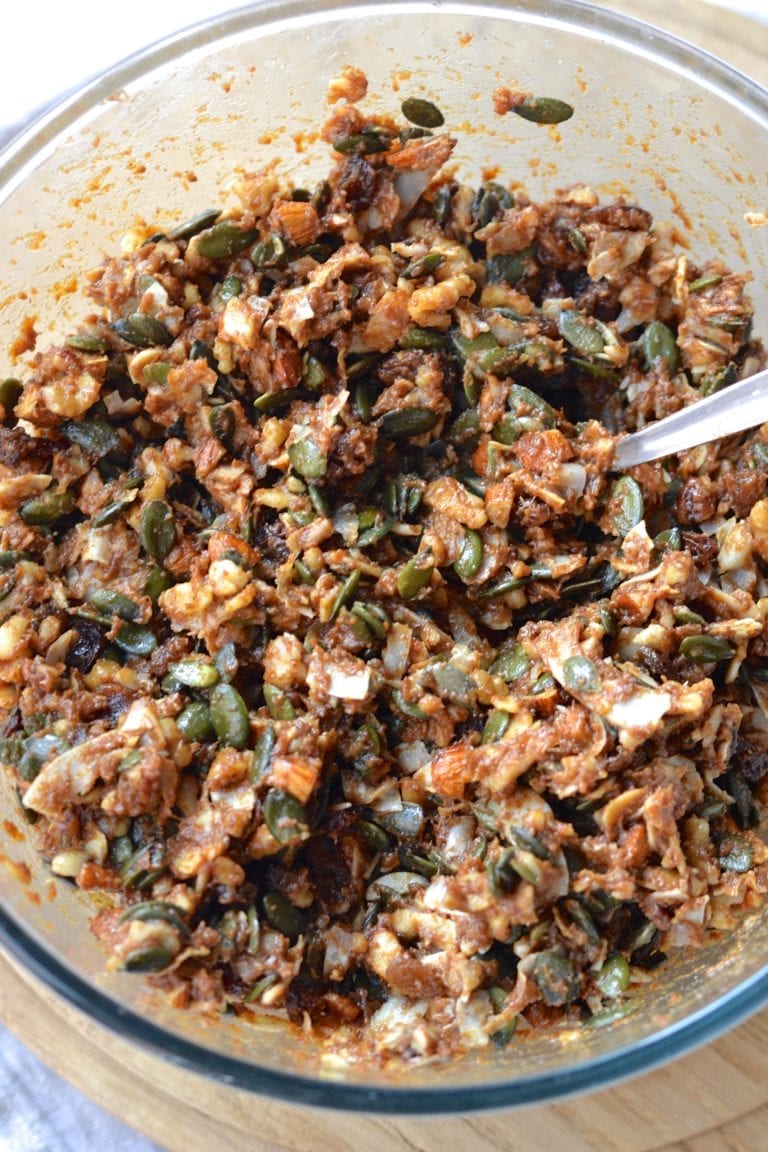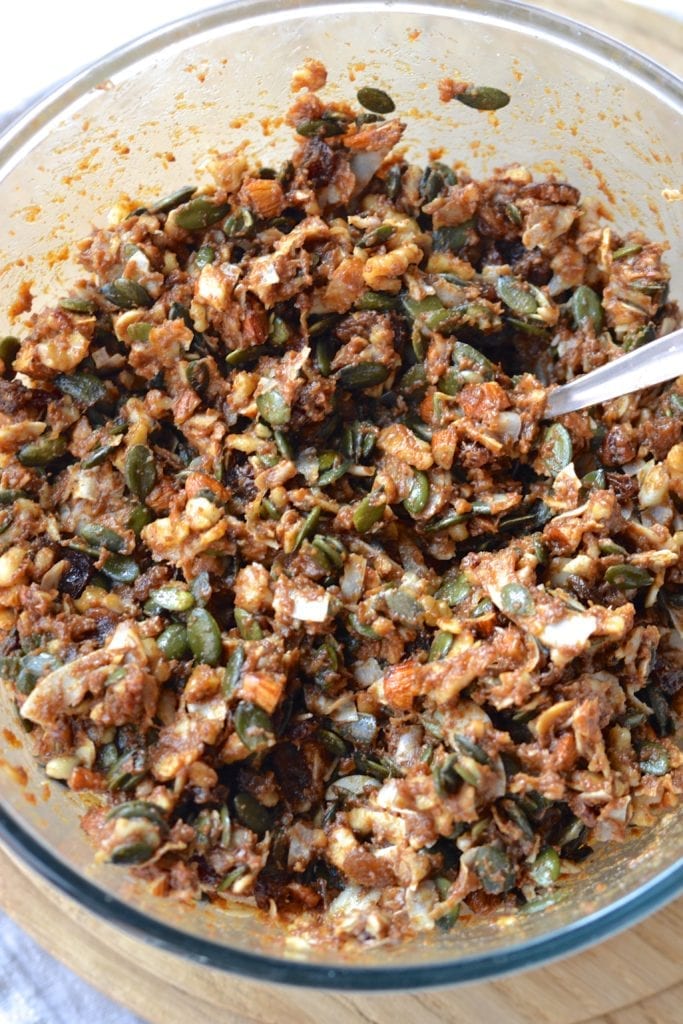 After pulsing the nuts into small pieces, they are mixed with the pumpkin seeds, coconut flakes and raisins and then tossed together with the pumpkin puree, coconut oil, honey (or maple syrup) and spices.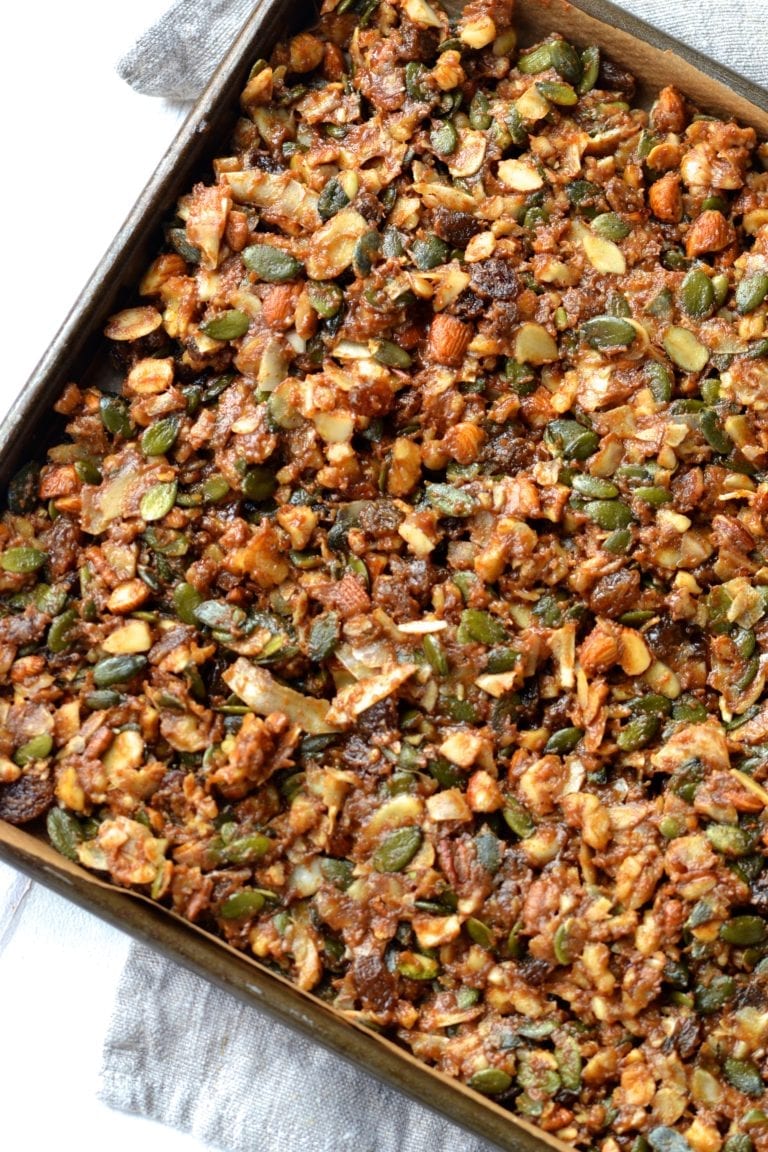 Everything is baked in the oven for an hour, in which time your entire house will be filled with the most incredible smell. I recommend checking the granola and giving it a stir every 15 minutes or soto ensure it cooks evenly and doesn't burn.

Unlike other granola recipes on the site, this one has a much longer bake time due to the large amount of pumpkin puree which I included for maximum pumpkin-y flavour.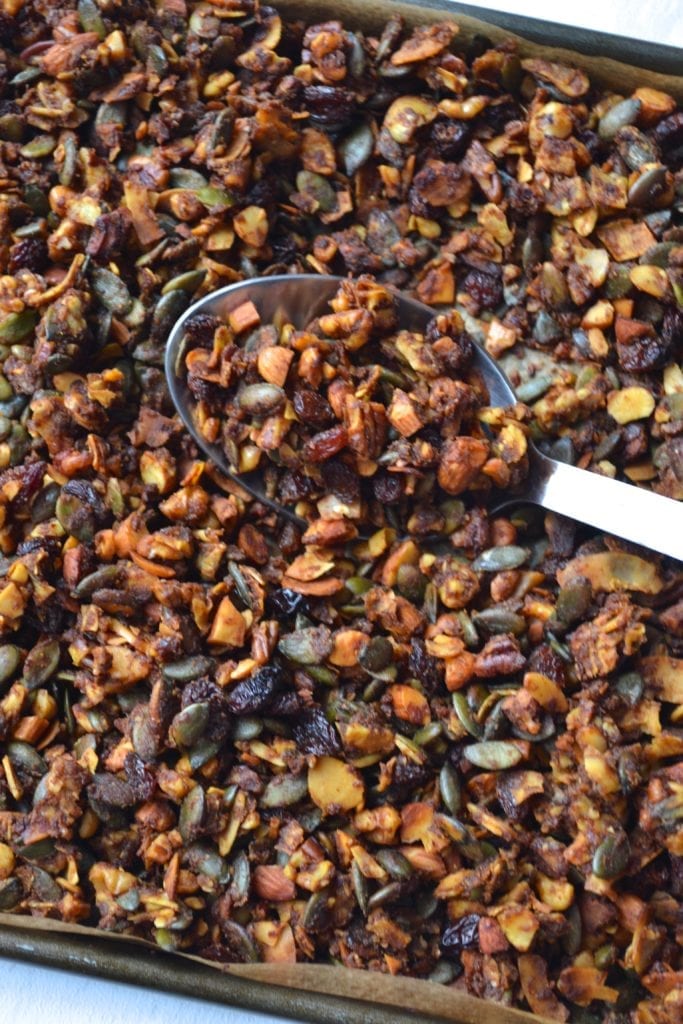 I have been eating this Paleo Pumpkin Granola nonstop over the past few days. A small bag of clusters makes for a perfect on the go snack, while a bowl with almond milk in the morning is worth getting out of bed for.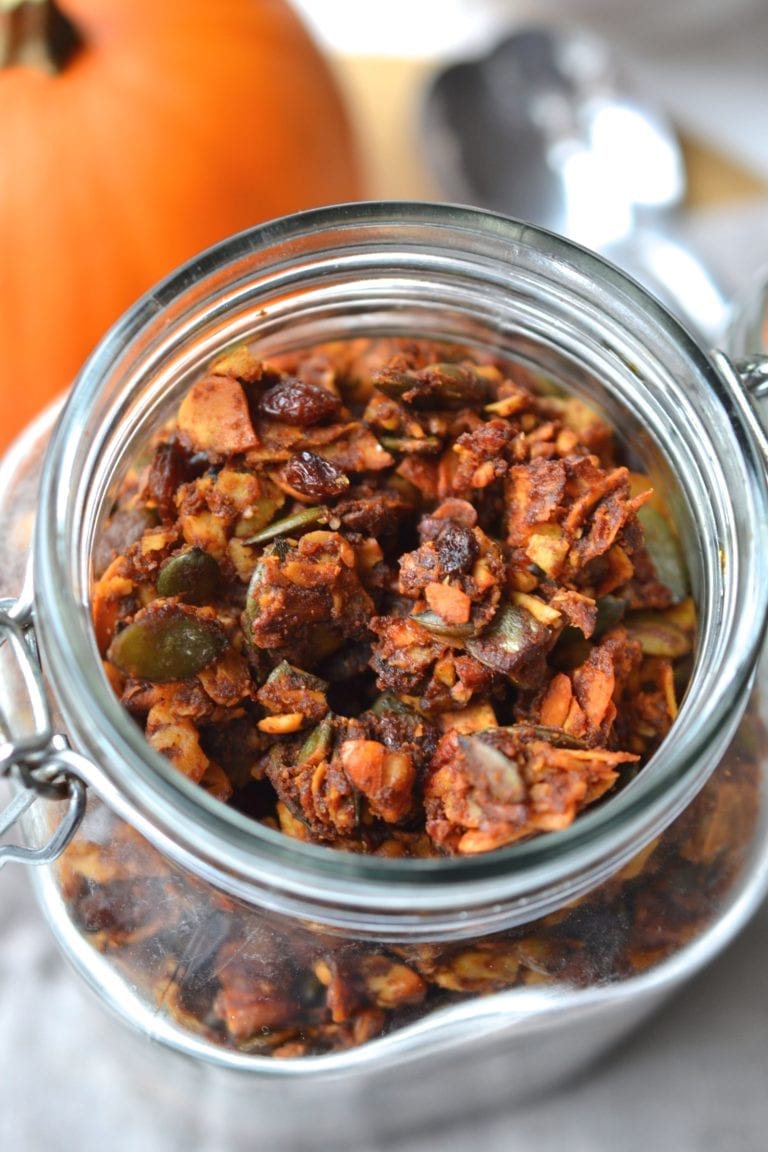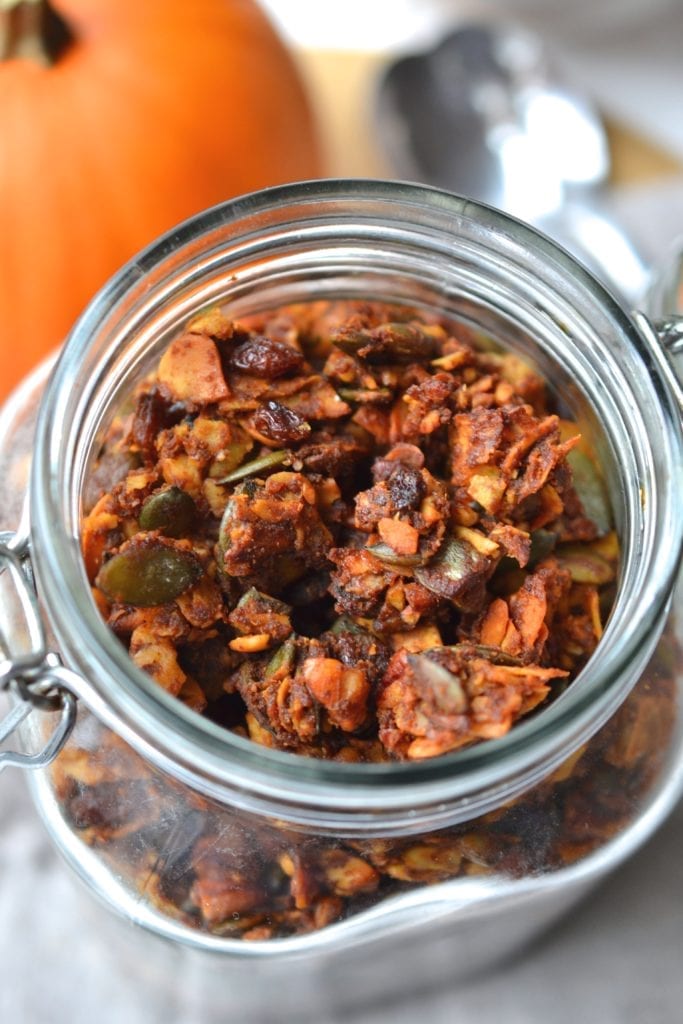 Here are a few more pumpkin recipes that you might enjoy…
---
If you make this recipe let me know in the comment section below, I would love to hear what you think or take a photo and tag me (@everylastbite_) on Instagram, I love seeing your photos!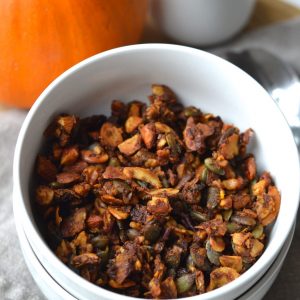 Pumpkin Spiced Granola
Ingredients
1 cup walnuts
1/2 cup pecans
1/2 cup almonds
1 cup pumpkin seeds
1/2 cup flaked almonds
1 cup coconut flakes
1/3 cup raisins
3/4 cup pumpkin puree
1/3 cup melted coconut oil
1/3 cup honey or maple syrup
1/2 tsp ground cloves
1 tsp ground ginger
1/4 tsp nutmeg
2 tsp cinnamon
1/2 tsp salt
Instructions
Preheat the oven to 150 degrees Celsius (300 degrees Fahrenheit)'

Place the walnuts, pecans and whole almonds (not flaked) in a food processor and pulse for a few seconds until the nuts have broken into small pieces (don't over pulse them into a powder).

Transfer the nuts to a large bowl and add in the pumpkin seeds, flaked almonds, coconut flakes and raisins.

In a small bowl whisk together the pumpkin puree, melted coconut oil, honey and all of the spices and salt. Once well mixed, pour the liquid over the nut mixture and stir so that everything is well coated.

Spread the mixture evenly out on a baking sheet and bake in the oven for 50 minutes to an hour, stirring every 15 minutes to ensure it evenly browns (don't let it burn!).

Once everything is golden in colour, remove it from the oven and allow it to cool. The granola should become crunchy as it cools. Transfer to an airtight container.
Nutrition
Calories: 325kcalCarbohydrates: 22gProtein: 7gFat: 26gSodium: 123mgFiber: 5gSugar: 11g