Whole30 Meal Plan (January 18-24)
This weeks Whole30 Meal Plan is packed with a wide variety of easy to prepare dishes. The weeknight dinners are all flavour packed hearty dishes for the weekend there is a vegan lasagna and a slow cooker mexican shredded chicken that is great for feeding a crowd!
Click here to download the shopping list for the week. 
---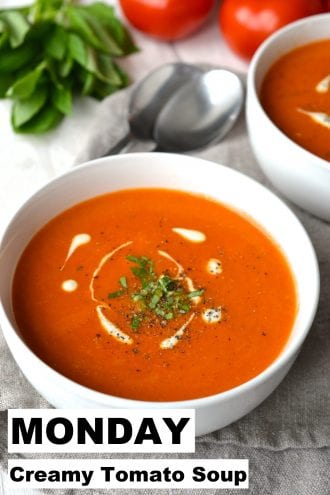 This Creamy Tomato Soup is an easy to make Vegan and Vegetarian soup. You have complete flexibility over how creamy you make it, so it can be a roasted tomato soup, or cream of tomato soup depending on how much cashew cream you stir in. 
This easy 30-minute Shrimp & Pork Egg Roll in a Bowl has all of the delicious filling of an egg roll, but served in a bowl! This Whole30 egg roll in a bowl is packed with shredded cabbage, ground pork and chunks of shrimp, all cooked with lots of ginger and garlic and drizzled with a delicious spicy mayo.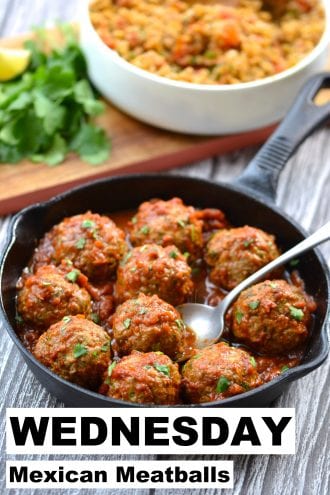 These Mexican Meatballs are packed with spices and smothered in a rich chipotle tomato sauce. They are a fun spin on meatballs and have a nice kick of spice. These meatballs freeze really well so make extra to freeze for a quick and easy meal.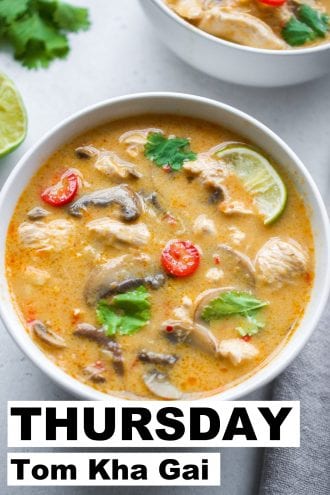 This Whole30 spin on Tom Kha Gai soup is made with a fragrant lemongrass, ginger and chili broth with a creamy coconut milk base. The soup is loaded with chunks of chicken and sliced mushrooms and takes just 30 minutes to make!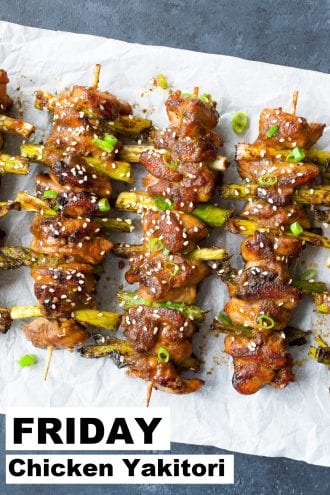 These Whole30 Chicken Yakitori Skewers  are a healthy spin on the traditional Japanese street food. The chicken is moist and tender and coated in a sticky sweet and salty teriyaki sauce. These Paleo Chicken Yakitori take less than 30 minutes to make and are fantastic served with cauliflower rice.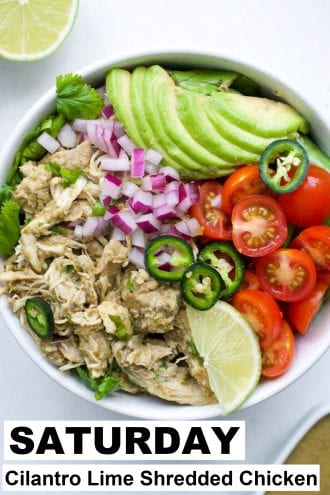 This Cilantro Lime Shredded Chicken is packed with bold flavours and can be added to salads, rice bowls or tacos. It's a fuss free recipe that takes just 15 minutes of hands on prep, so easy!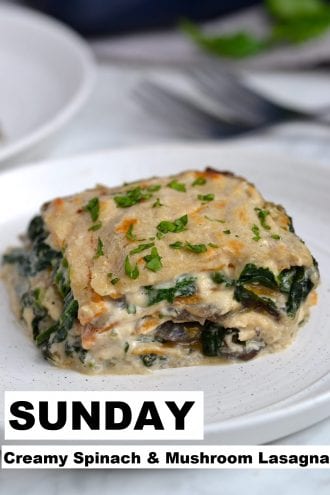 This Vegan and Vegetarian spin on lasagna is made with thinly sliced butternut squash in place of pasta sheets and layers of sauteed mushrooms and spinach in a rich and creamy sauce. This Creamy Spinach & Mushroom Lasagna  freezes really well, so divide it into portions and freeze for meals throughout the winter. 
Click here to download the shopping list for the week.