Crunchy Split Peas

This is a recipe for one of my new favourite snacks. I used to be addicted to snacking on anything that was bite sized, salty and that came with a crunch; wasabi peas, corn nuts, rice crackers, roasted chickpeas, I loved them all. Unfortunately since starting the Specific Carbohydrate Diet the only thing that ticks all 3 boxes is nuts, which I love, but after awhile, they get boring (even macadamia nuts which to me are the Ferrari of the nut world).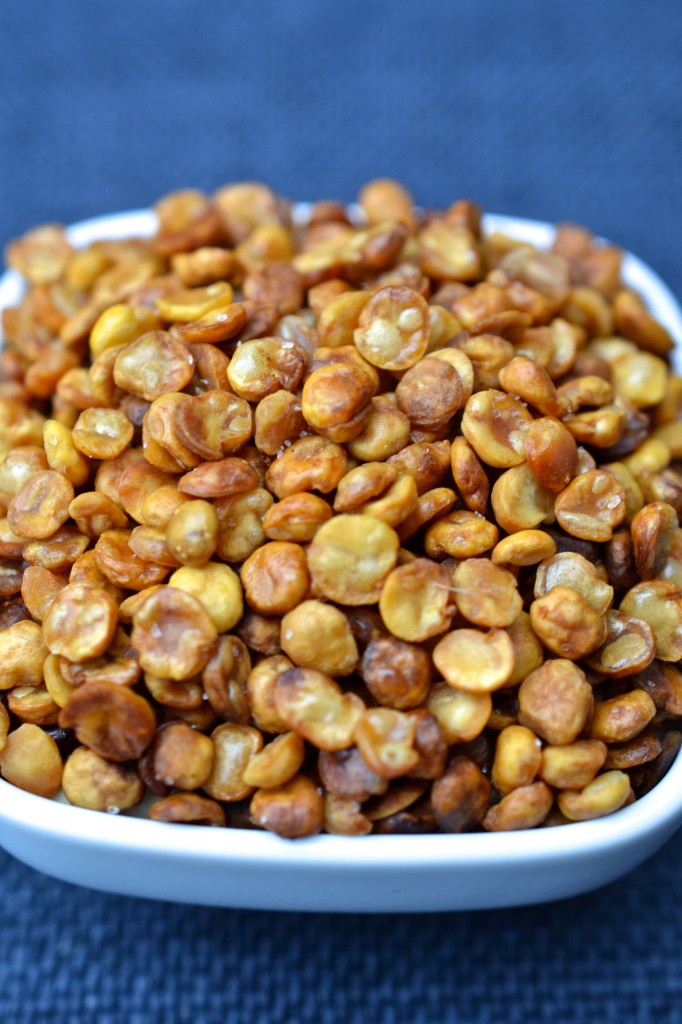 Until recently, the only thing that I associated with split peas was soup (specifically my Nanas delicious ham hock and split pea soup). Split peas are simply garden peas which, when dried, lose their outer skin causing them to split in two. They have a long list of health benefits, including helping to lower cholesterol and stabilise blood sugar levels. One cup contains 65% of your daily intake of fibre. Per cup, split peas have 100 calories less then chickpeas, which make them a great alternative to the current trend of roasted chickpeas.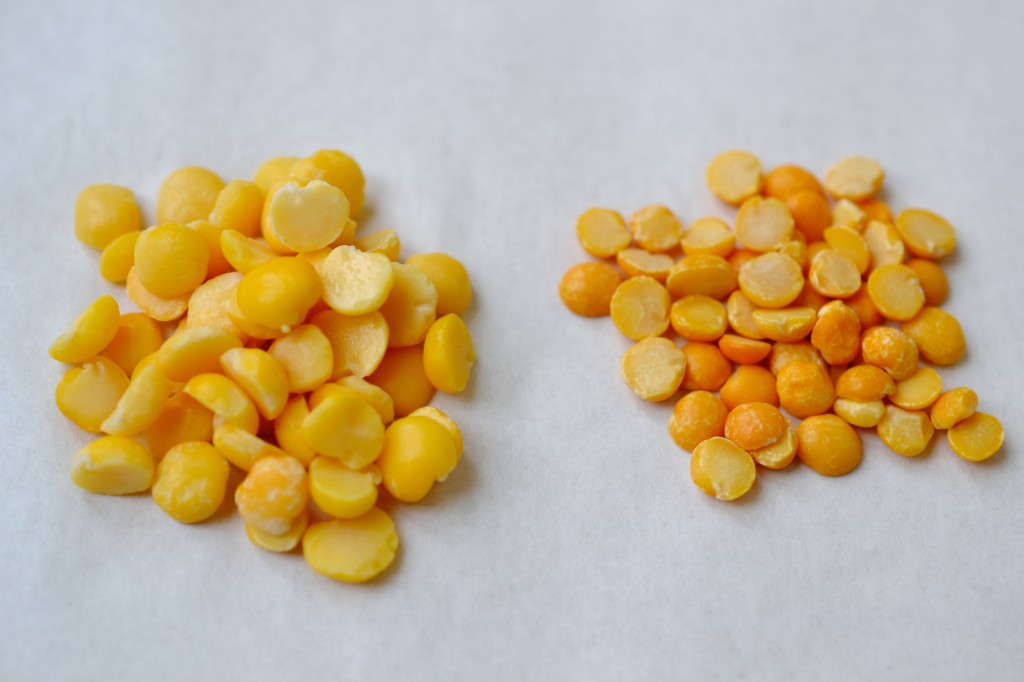 These split peas are crunchy, salty and incredibly addicting. After soaking the split peas for 4 hours, they take less then 10 minutes to cook. In the photo above you can see how much the split peas expand after soaking. I like eating them lightly seasoned with salt but they also taste great with chilli, cayenne pepper, cumin, garlic, smoked paprika, rosemary, thyme or curry powder. The options are endless. They remain crisp for a few days after cooking, so make a big batch and store them in a jar on the counter to snack on whenever hunger hits. A bowl of split peas is a great dish to serve to guests,complimenting a glass of wine or added to a salad for that crunchy texture. Give these split peas a try and let me know what you seasoned them with. Happy snacking!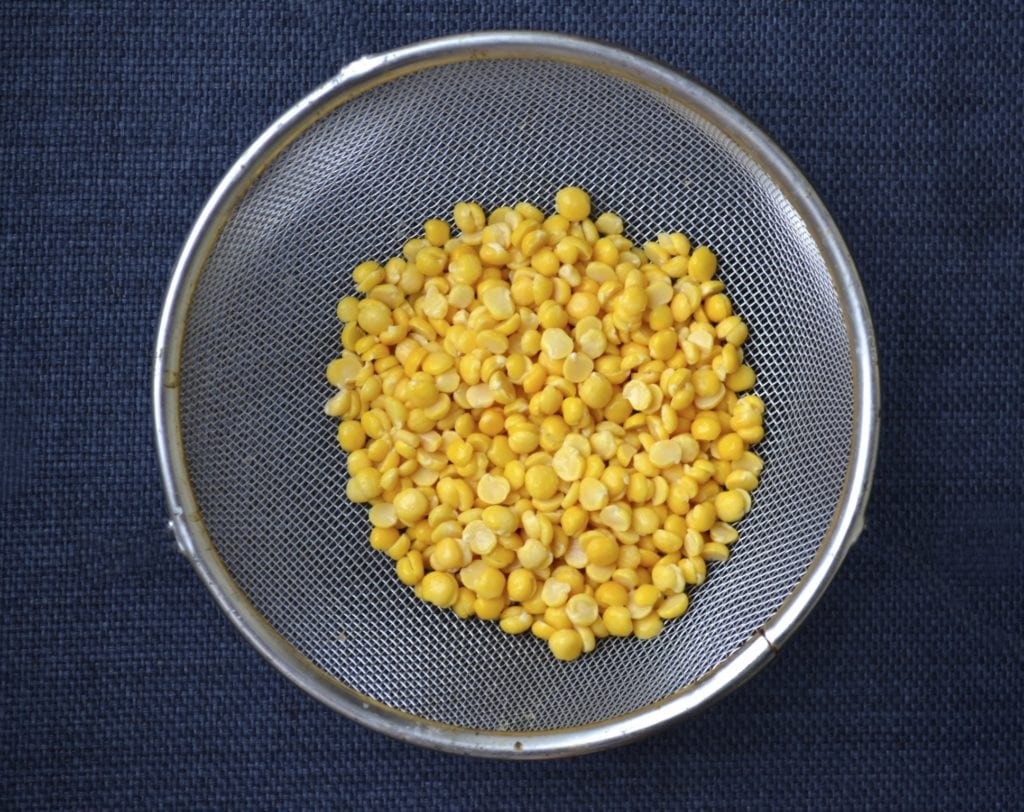 If you make this recipe let me know in the comment section below, I would love to hear what you think or take a photo and tag me (@everylastbite_) on Instagram, I love seeing your photos!
Ingredients
1/2 cup split peas soaked for 4 hours in water
1/2 tbsp olive oil
1/2 tsp salt
1 tsp any herbs/spices desired
Instructions
After soaking the split peas, drain and pat dry

Over medium-high heat, coat a large skillet with oil

Add the split peas along with the salt and desired seasoning and stir frequently until golden in color and crunch in texture (7-10 minutes)

Remove from pan and serve or store in an air tight container