Roasted Carrots with Mint & Tahini Sauce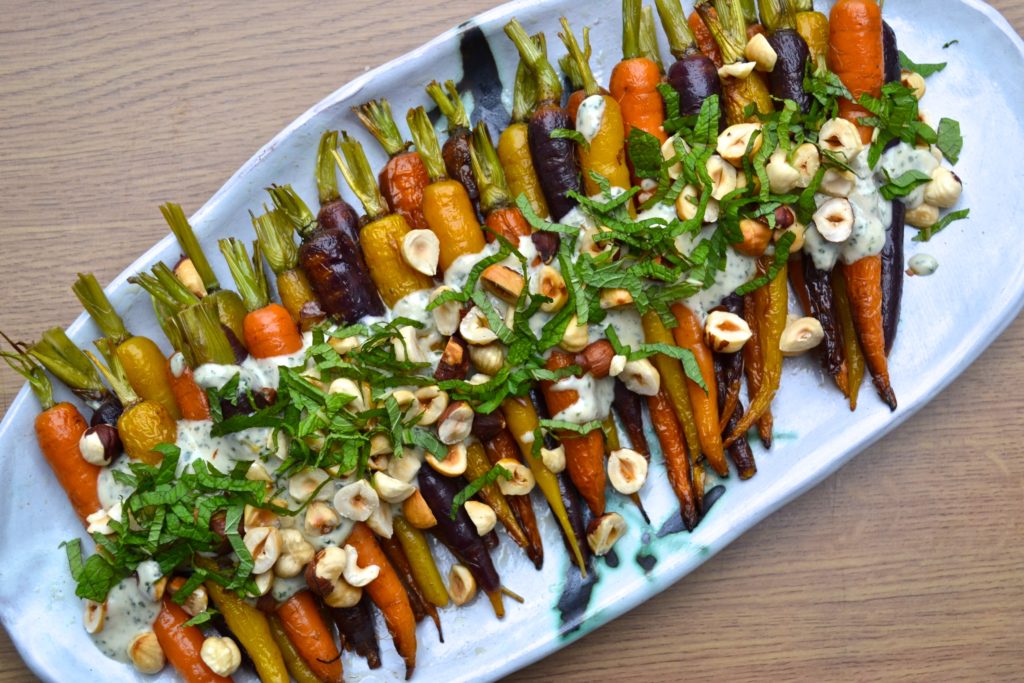 I love the simplicity of this recipe. Carrots are roasted until tender and then topped with a creamy tahini, garlic and lemon sauce and sprinkled with fresh chopped mint and crunchy roasted hazelnuts. These carrots are absolutely bursting with flavour, sweet, nutty, creamy, acidic, and refreshingly minty, they really have it all!

Not only is this dish packed full of flavour, it's also beautiful! I love how well this dish showcases the vibrant colours of the heirloom carrots, but don't stress if you can't find any, regular orange carrots work just as well.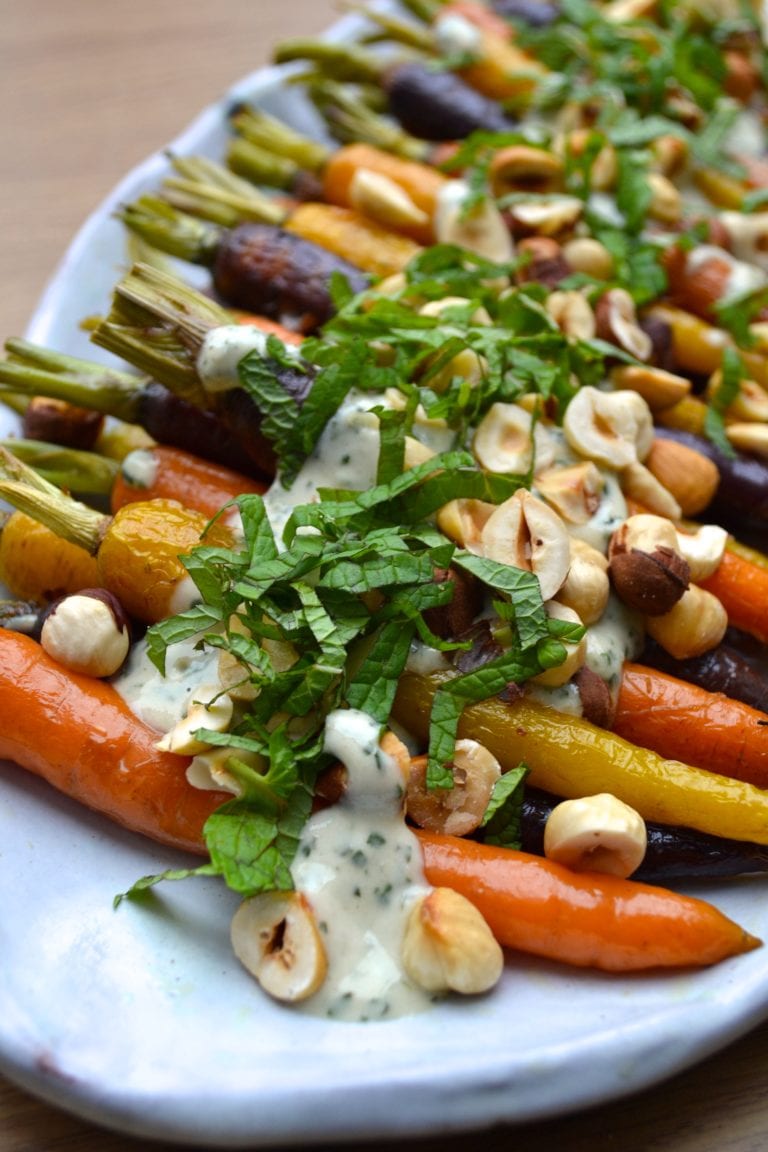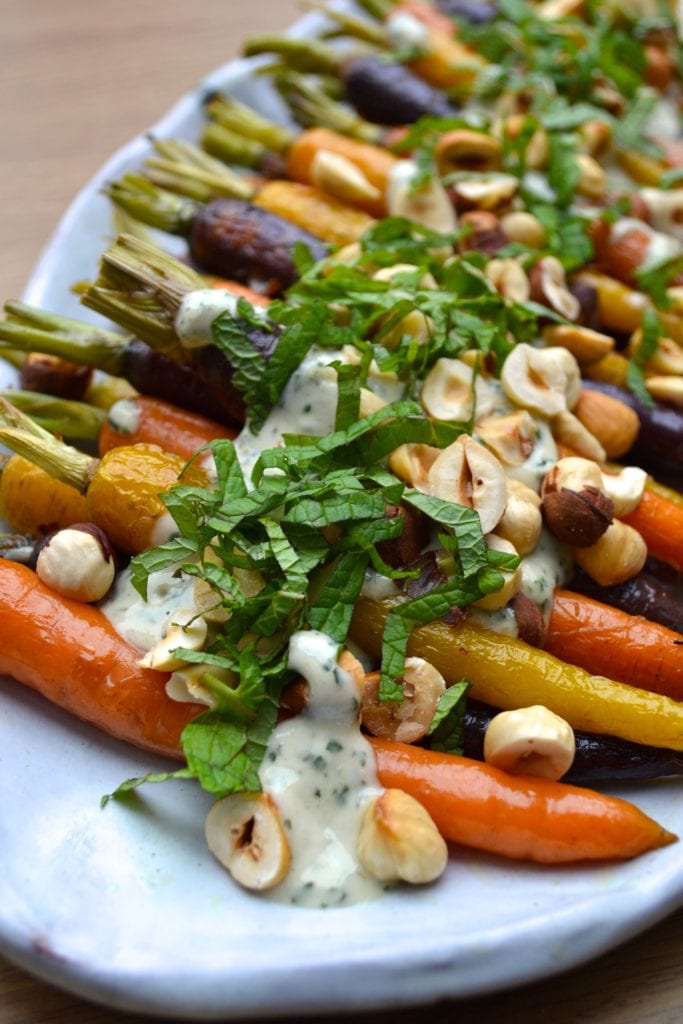 This dish is incredibly versatile. It can be served warm or cold and as a salad or side dish. I have made this a few times and chopped the leftovers up into chunks the following day and eaten it on a bed of lettuce with extra tahini sauce as a dressing, it makes for a delicious packed lunch!

If you make this recipe let me know in the comment section below, I would love to hear what you think or take a photo and tag me (@everylastbite_) on Instagram, I love seeing your photos!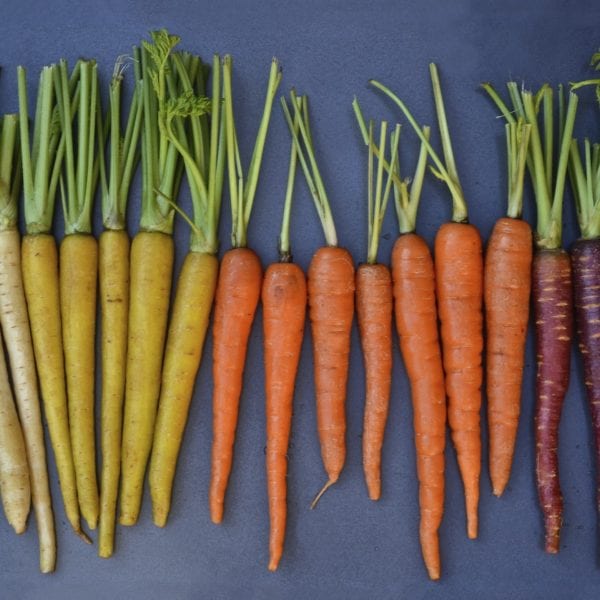 Ingredients
10-12 carrots
1/2 tbsp olive oil
pinch of salt
1/4 cup tahini
1 clove garlic crushed
1 tbsp lemon juice
1/3 cup mint roughly chopped
1/2 tbsp honey (Sub for 1 tbsp Orange Juice if Whole30)
3 tbsp water
2/3 cup hazelnuts toasted and roughly chopped
2 tbsp mint chopped
Instructions
Preheat the oven to 200 degrees Celsius (390 degrees Fahrenheit)

Wash the carrots and place on a baking sheet. Toss with olive oil and salt and then bake for 15-20 minutes. The carrots may require a longer cooking time depending on their thickness so test by pricking with a fork, they should be cooked through but still slightly firm.

While the carrots are roasting, make the sauce. Combine the tahini, garlic, lemon juice, mint, water and honey in a blender or food processor and blend well combined. You may need to add in more water if the the sauce is too thick.

Once the carrots are cooked, remove from the oven and arrange on a serving plate, drizzle with the sauce and top with the chopped mint and hazelnuts. Serve