Roasted Red Pepper Dip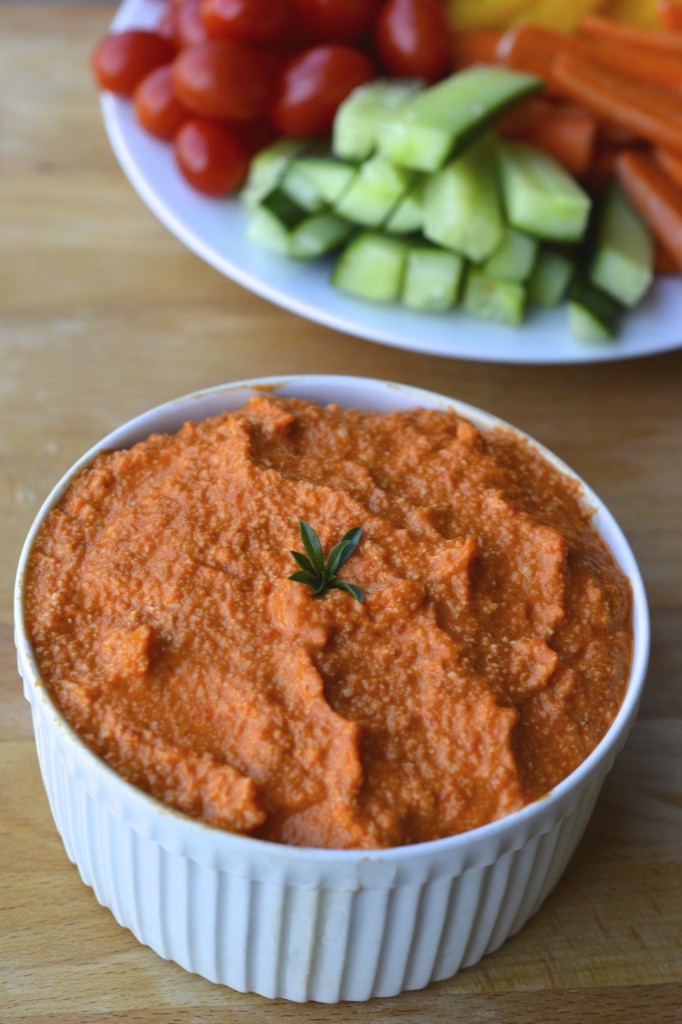 I have developed quite an addiction to dips, rarely going a day without eating some with veggies, crackers or just by the spoonful. Even in my pre diet restrictions days I preferred to make dips from scratch rather than go the store bought route. I am always amazed by the ingredient list of hummus and veggie dips sold in stores, with most containing a long list of preservatives, powders and modified starches.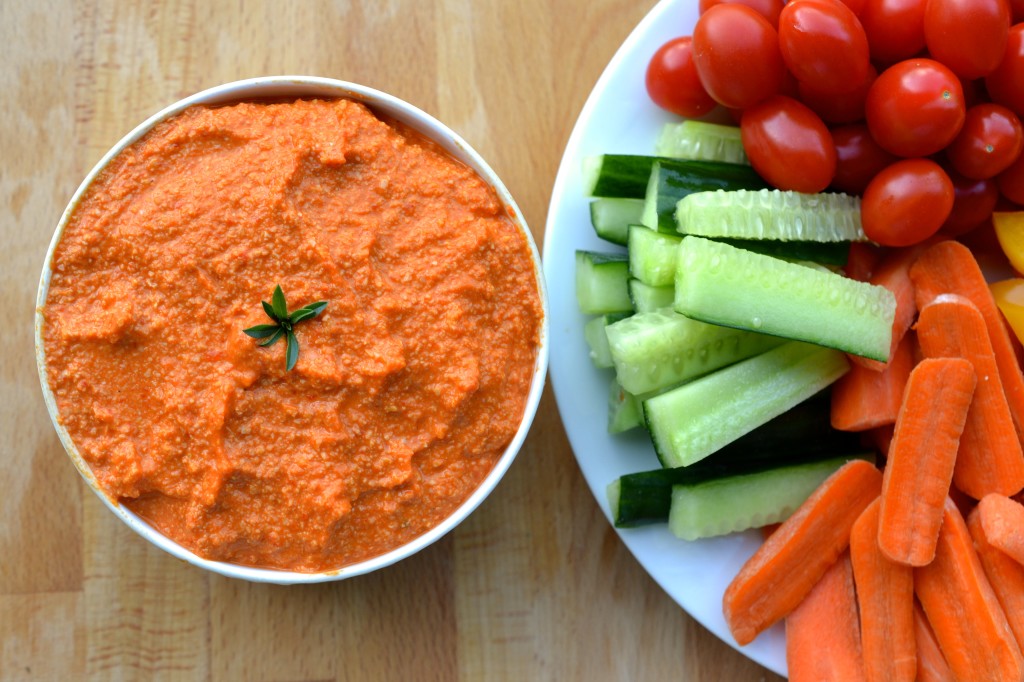 This roasted red pepper dip is everything a homemade dip should be. It's full of flavour, easy to make and contains just 4 ingredients! Red peppers and garlic are roasted in the oven for 40 minutes until they develop a rich smoky flavour and then blended with cashews, which thicken the dip and give it a smooth and creamy texture. Cashews are a great source of protein, zinc and iron and contain less fat than almost every other nut (including almonds!) making them a healthy alternative to dairy. Although 6 cloves of garlic sounds like a lot, when roasted they lose their strong flavour and become caramelized, adding a rich and slightly sweet flavour to the dip. If you prefer a stronger flavour, add a pinch of smoked paprika to the mixture when blending for a touch of spice.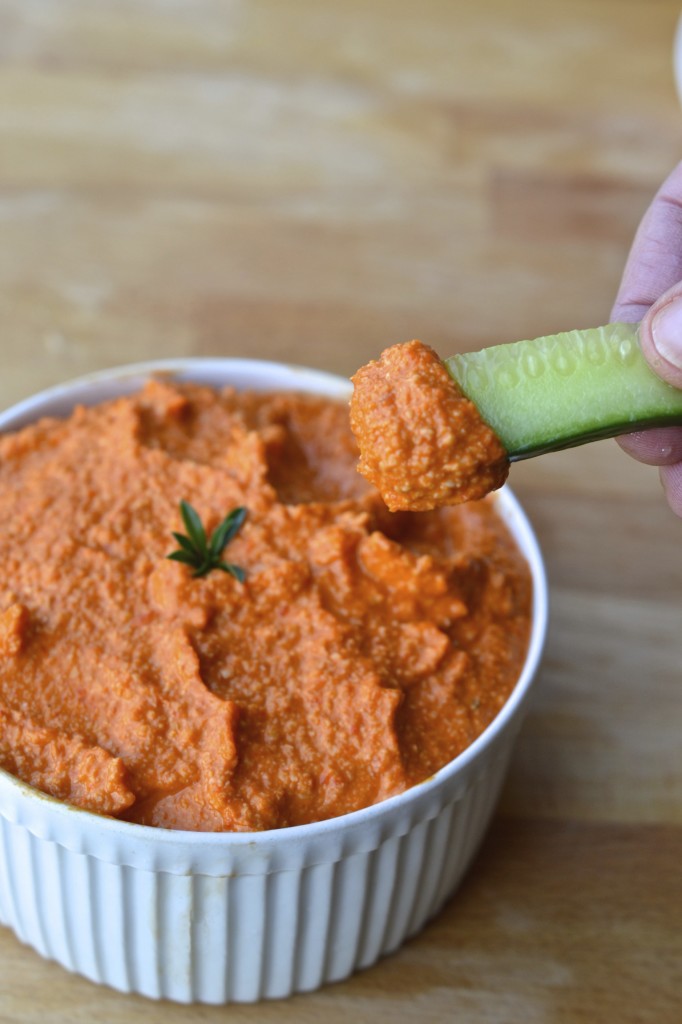 I love eating this with veggies and crackers as a healthy snack or served as a sauce with chicken or fish. This dip has a long shelf life and can last for up to a week in the fridge (although I doubt there will be any left by then!)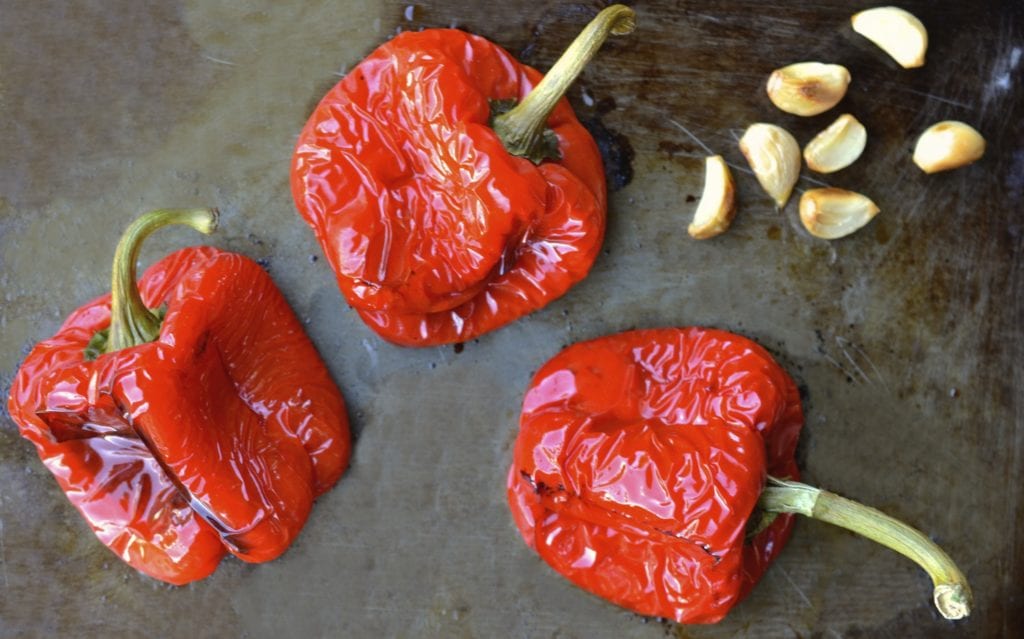 If you make this recipe let me know in the comment section below, I would love to hear what you think or take a photo and tag me (@everylastbite_) on Instagram, I love seeing your photos!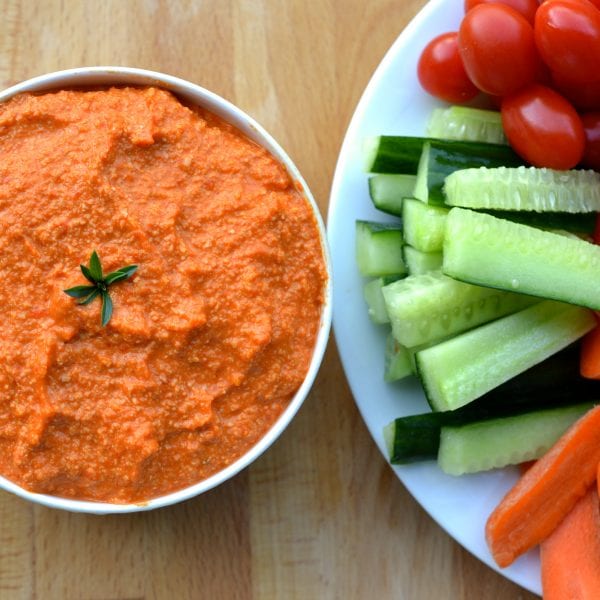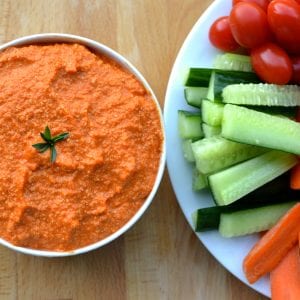 Ingredients
3 peppers
6 cloves garlic
1 tbsp olive oil
1 1/3 cups cashews soaked for minimum 4 hours
salt & pepper
pinch of smoked paprika optional
Instructions
Place the cashews in a bowl and cover with water. Allow to soak for a minimum of 4 hours but preferably overnight.

Preheat the oven to 175 degrees Celsius (350 degrees Fahrenheit)

Place the peppers and peeled garlic cloves on a baking tray and drizzle with olive oil. Bake in the oven for approximately 35-40 minutes or until the peppers have wilted and the skin begins to darken. Remove from the oven and allow to cool

Once cool enough to handle, remove the skin from the peppers, cut in half and take out the seeds and stem.

Place the peppers, garlic cloves, drained cashews and 3 tbsp of water in a blender. As the mixture becomes smooth continue to add 2-3 tablespoons more of water until the dip reaches your desired consistency (you may need to add more or less depending on the softness of the cashews). Season with salt and pepper and serve