Roasted Carrot Dip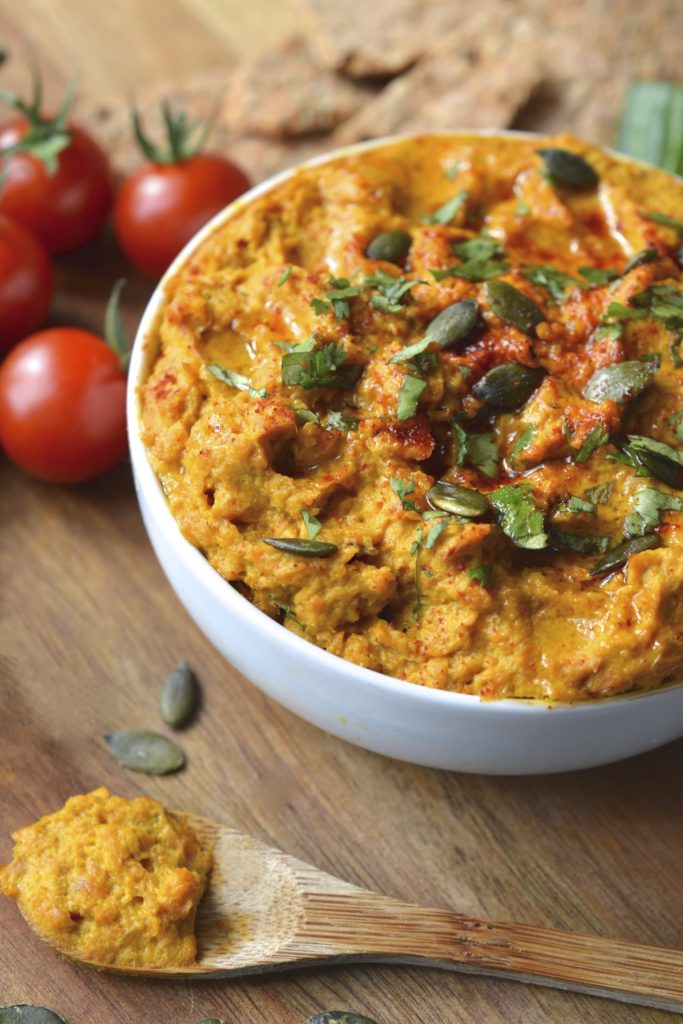 I am classifying this Roasted Carrot Dip as a Fall recipe, but truthfully I seem to have an old bag of carrots buried at the back of my fridge all year round. That's my first confession, my second is that the first time I made this dip, I was simply trying to use up leftovers from a roast chicken dinner.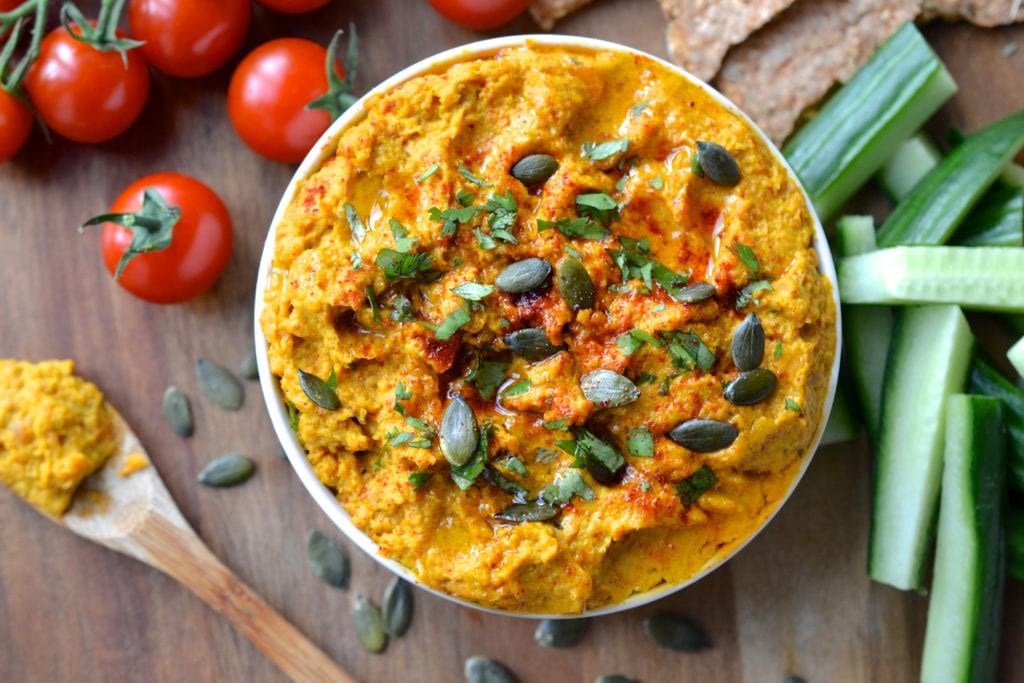 I had an excessive amount of roasted carrots and decided to toss them in a blender with tahini and a few spices to create a dip rather then pretend I was looking forward to eating a massive container of leftover roasted carrots for the next 4 days.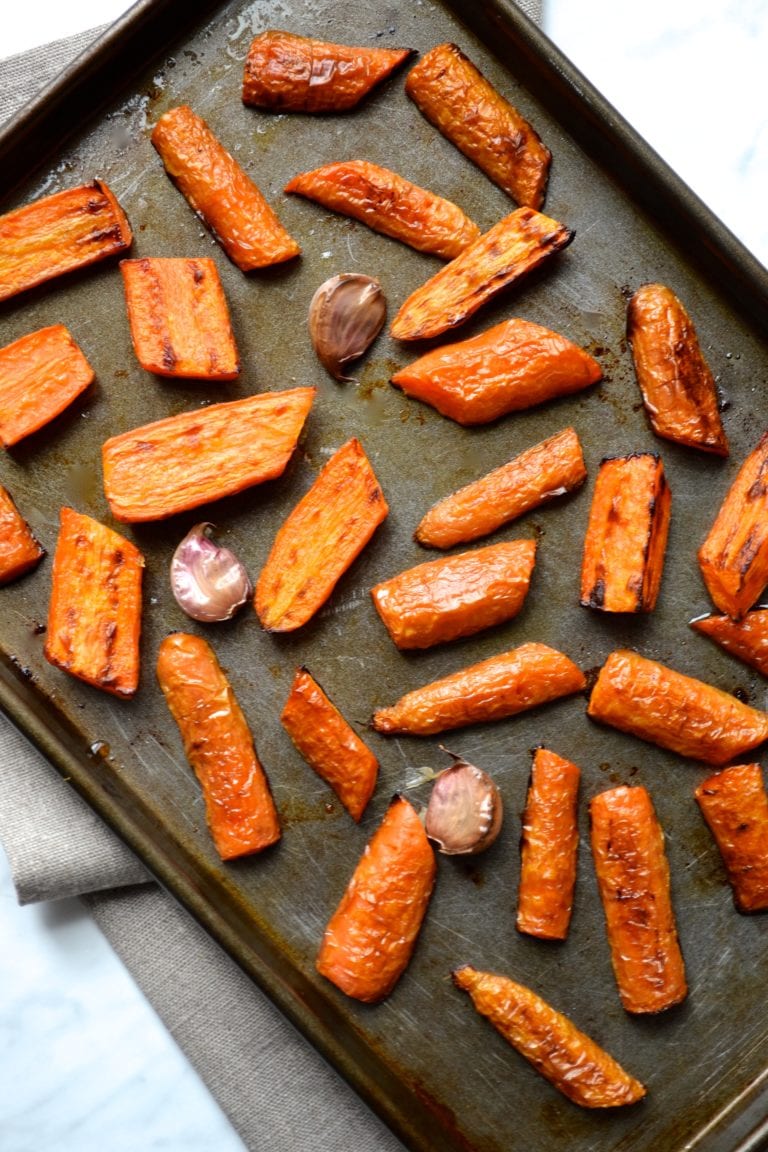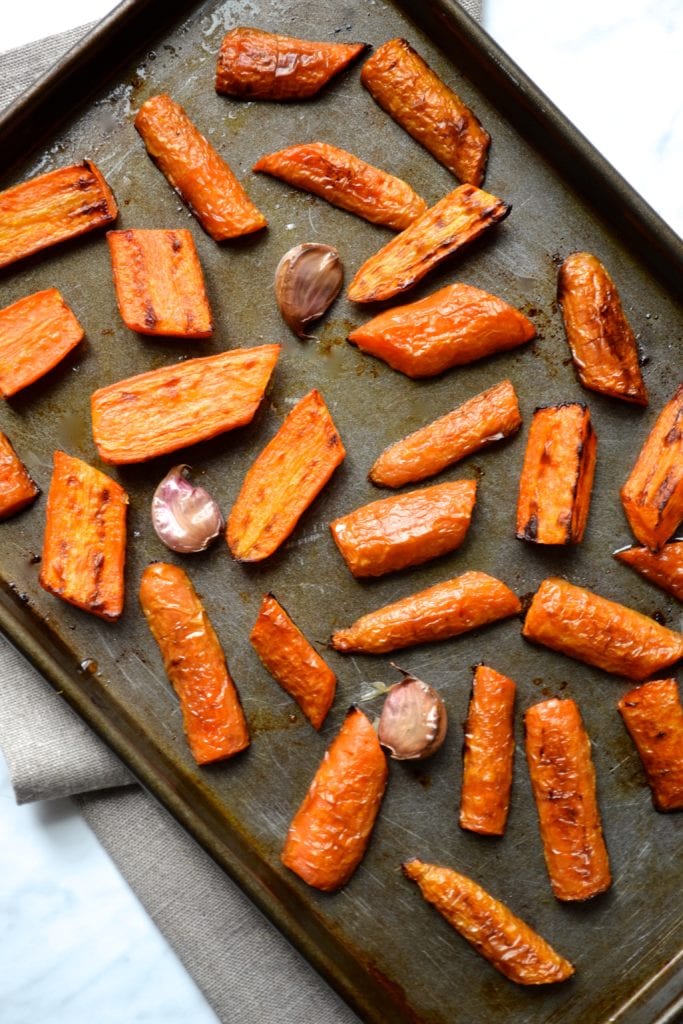 The carrot dip turned out so well that I made it again a few days later from scratch by roasting the carrots and garlic in a bit of olive oil until golden in colour with a delicious caramelization around the edges. Once the carrots had cooled I tossed them into a blender with the remaining ingredients and voila, one very easy dip.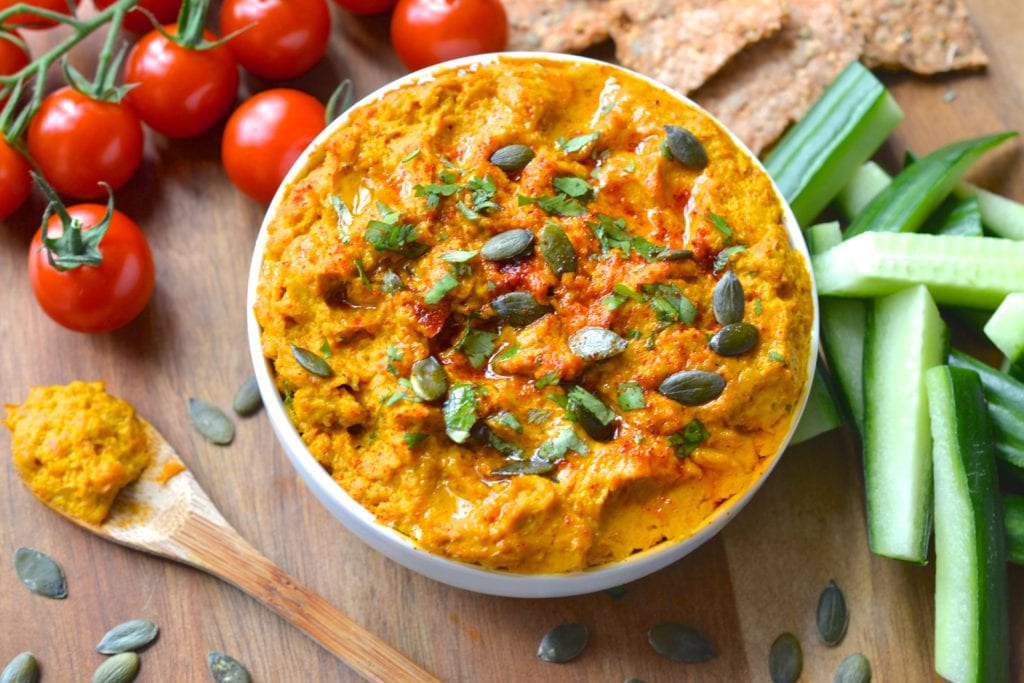 I have been eating my way through batch after batch of this dip with slices of cucumber, radishes and crackers. It's a healthy snack that's great to have ready in the fridge for when hunger hits. If you have any roasted carrots leftover from a roast dinner you can easily use them as well, just make sure that they are a golden brown in colour as that adds a delicious richness of flavour to the dip.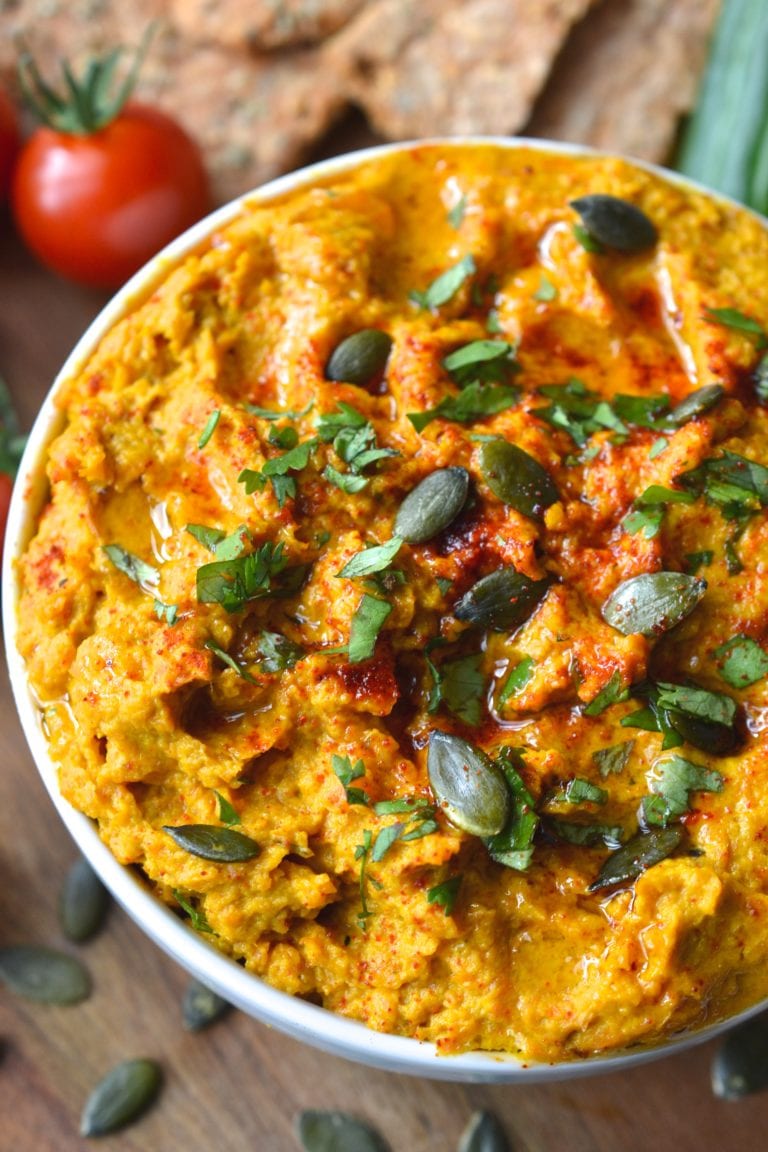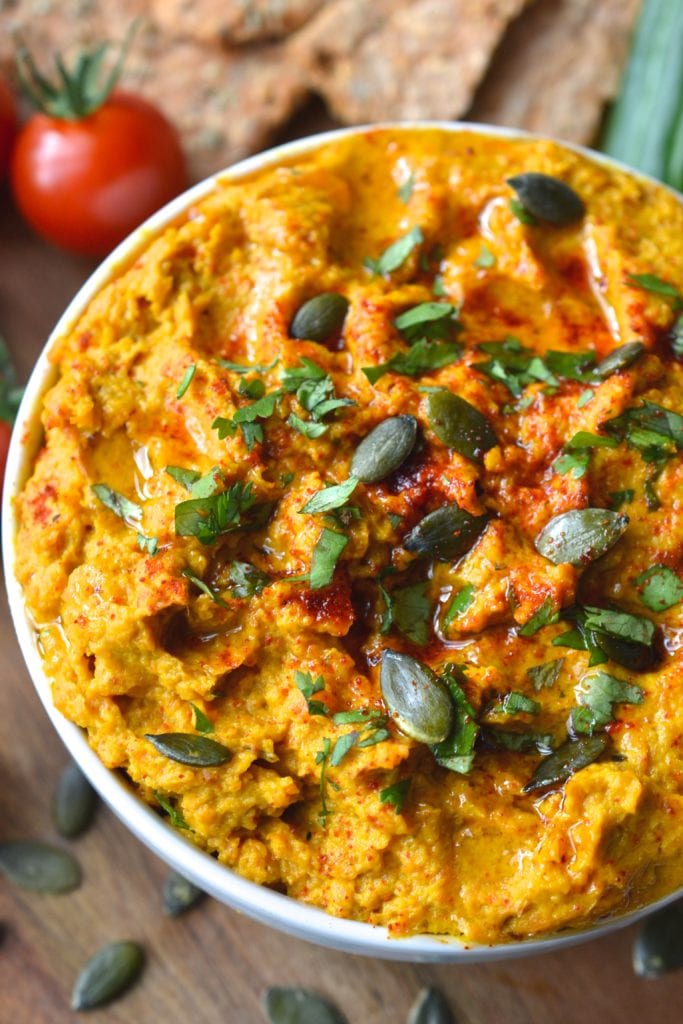 Here are a few other dip recipes that you will enjoy…
---
If you make this recipe let me know in the comment section below, I would love to hear what you think or take a photo and tag me (@everylastbite_) on Instagram, I love seeing your photos!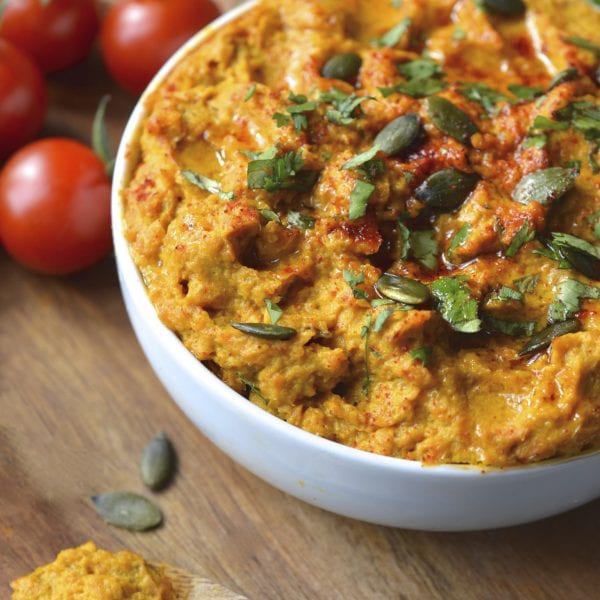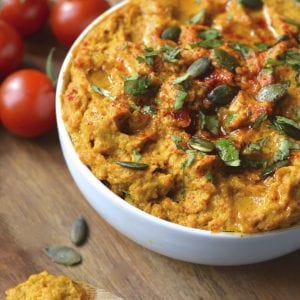 Roasted Carrot Dip
Ingredients
500 grams carrots
3 cloves garlic
1 tbsp olive oil
1/4 tsp salt
1/4 cup tahini
juice from 1 lemon
1 tsp cumin
2-3 tbsp almond milk or water
Instructions
Preheat the oven to 200 degrees Celsius (400 degrees Fahrenheit)

Cut the carrots into 1 inch sized chunks, toss them in olive oil and salt and place on a baking sheet along with the garlic cloves. Bake in the oven for approximately 20 minutes until the carrots are tender and lightly browned on the edges.

In a food processor combine the cooked carrots, garlic, tahini, lemon juice, cumin and liquid and blend until smooth.

Serve sprinkled with a pinch of smoked paprika, parsley or toasted pumpkin seeds