Easy Skillet Apple Crisp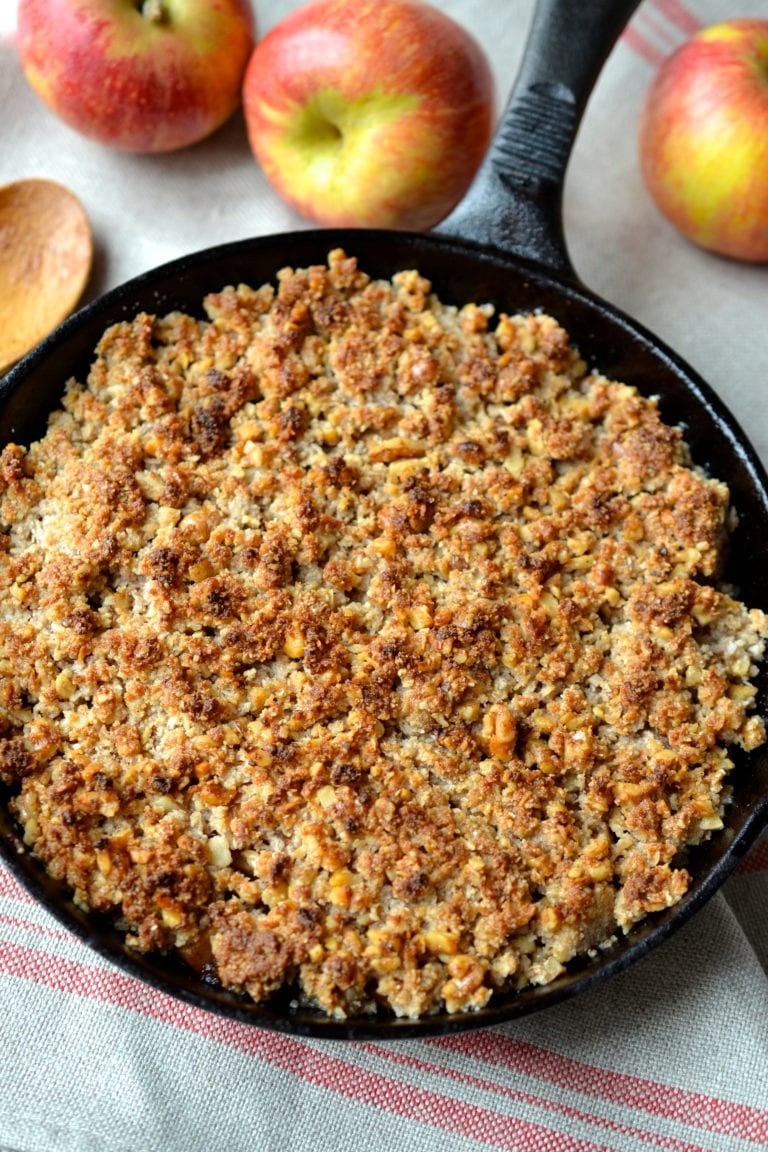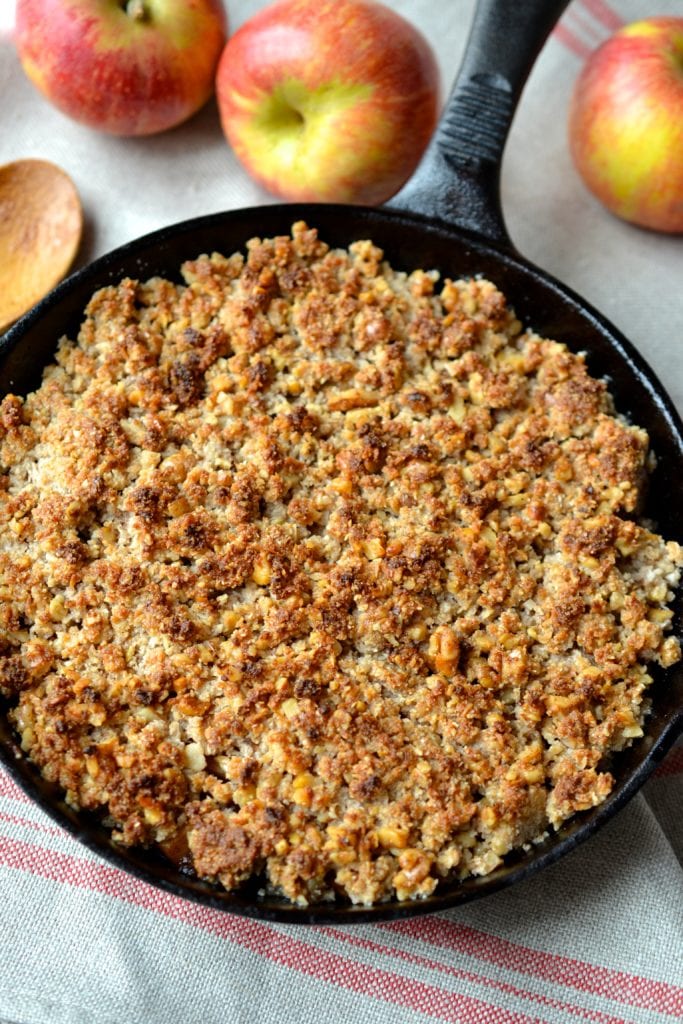 There are so many reasons to love this recipe. For starters it takes less then 25 minutes to make, unlike traditional crisps, which often require a bake time of up to 45 minutes.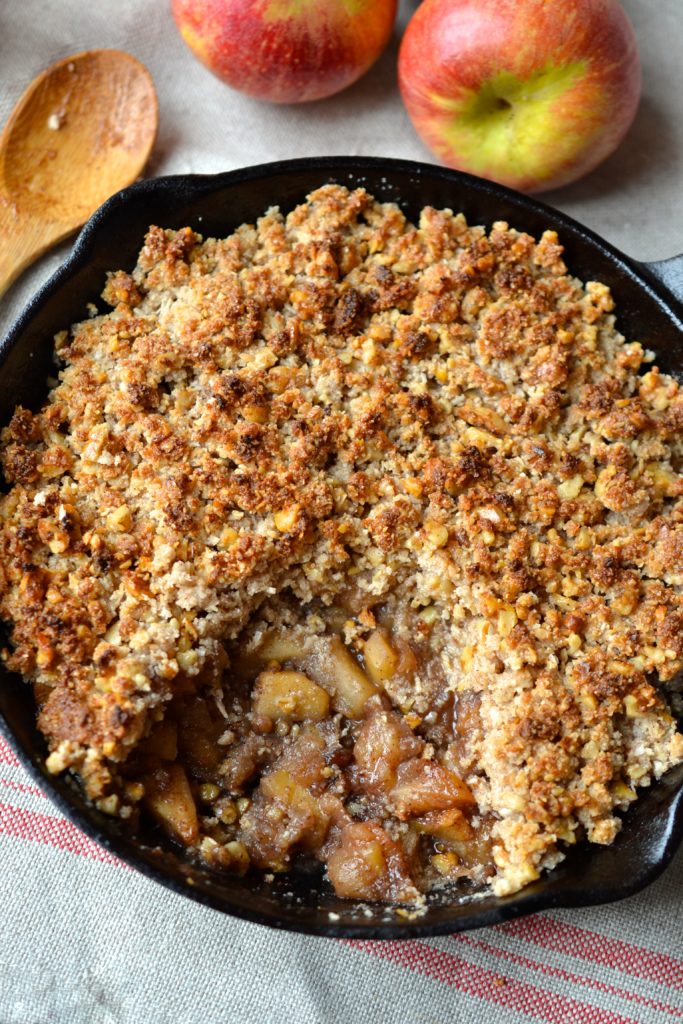 Secondly the chunks of apple are cooked until tender in a delicious cinnamon sauce, which gives them an amazing caramelization. I find that apple crisps can often be quite dry, but this one is super saucy and moist.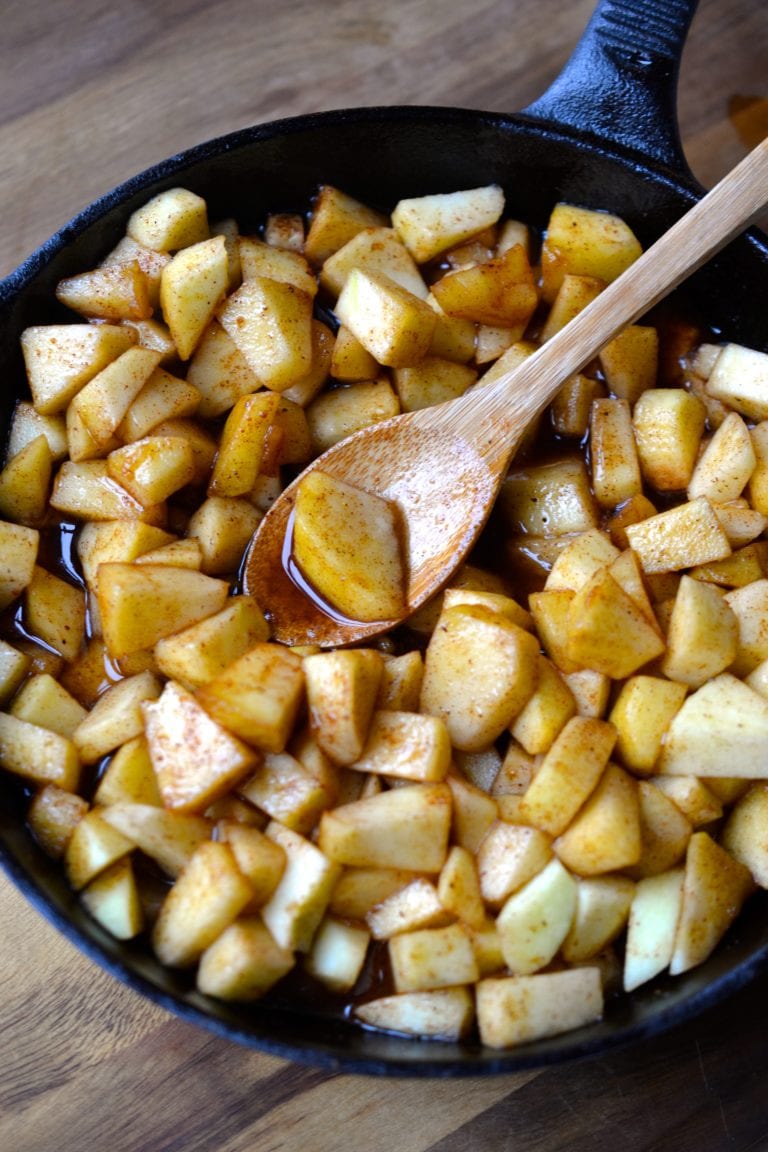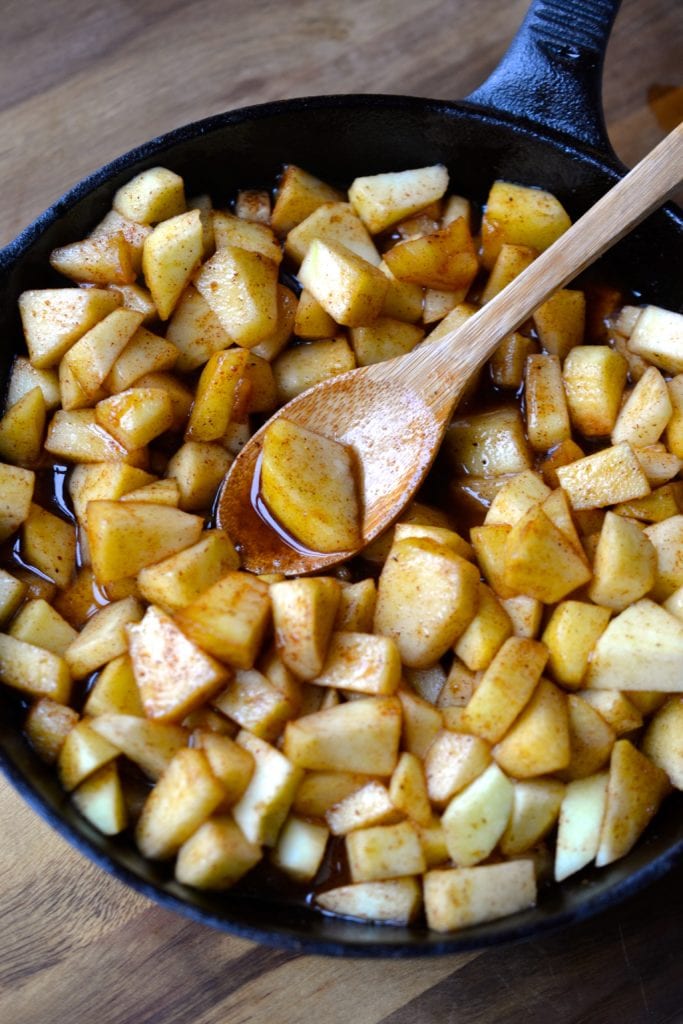 A few months ago I was forced to banish my cast iron skillet to the back of my kitchen cupboard after it started to develop patches of rust. I came across this video on Facebook which does an amazing job of explaining how to clean and season a skillet. After giving my skillet a bit of love, the rust is gone and I am completely obsessed and using it to cook absolutely everything, from breakfast to side dishes to dinner.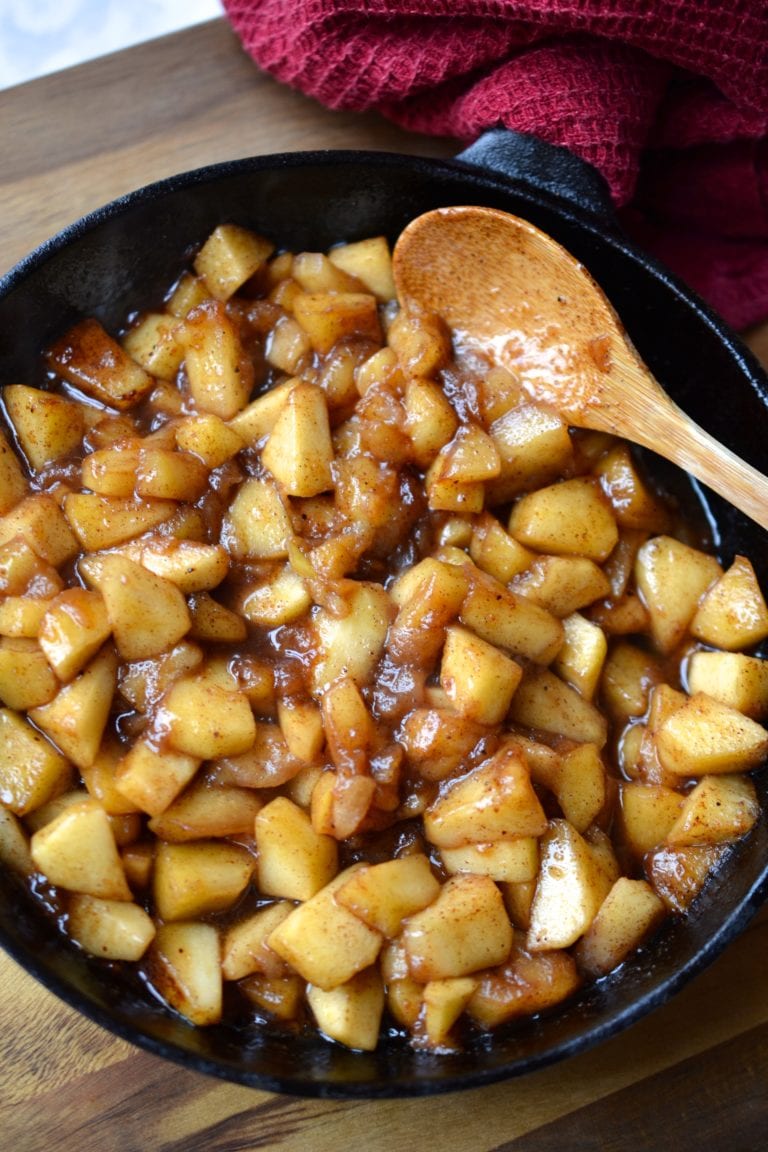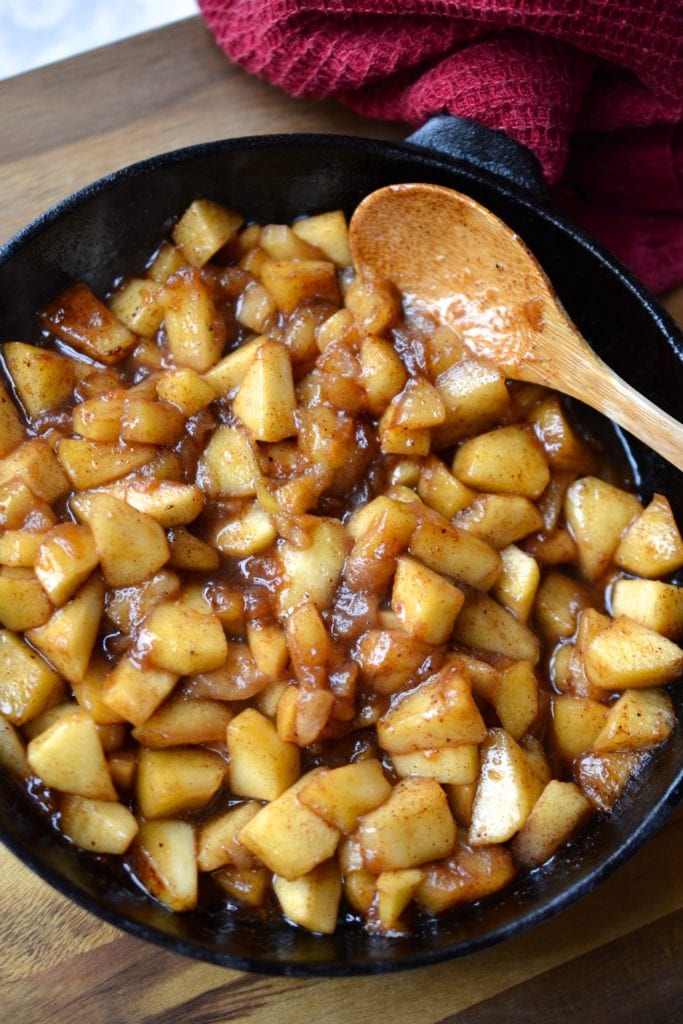 Which brings me to my third point, I love that you can cook this entire recipe in a skillet because it gives the crisp a wonderful rustic feel.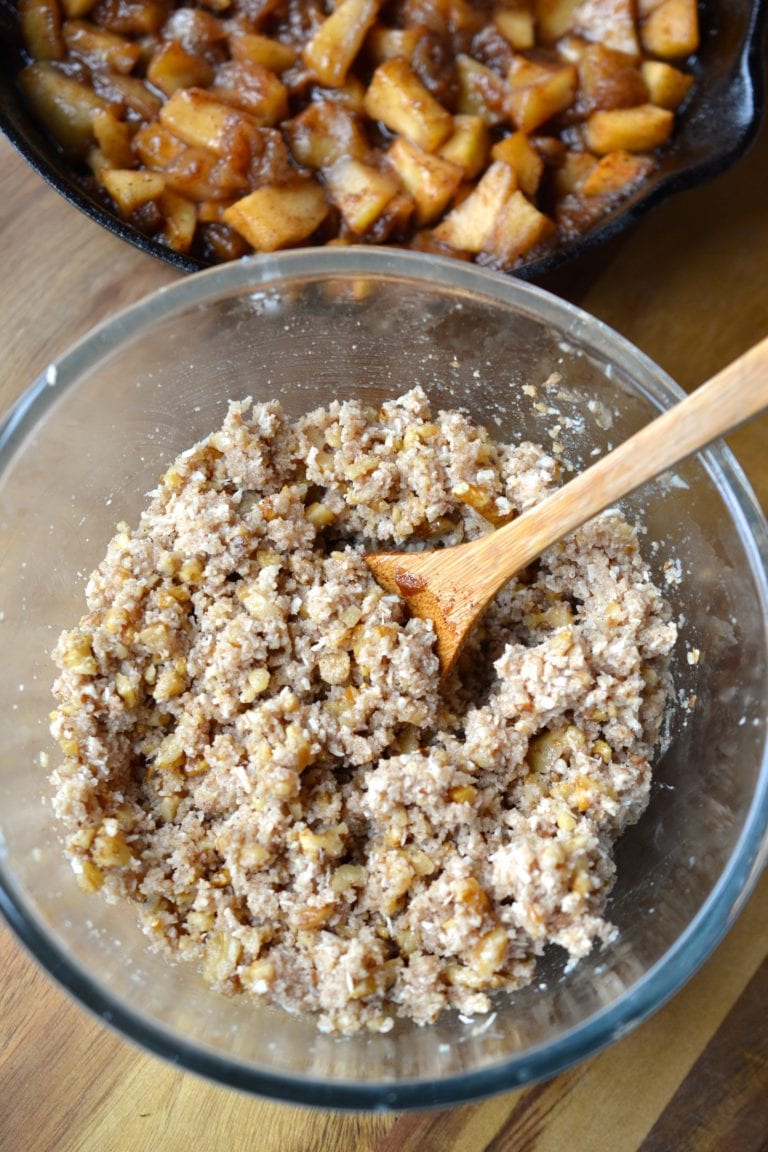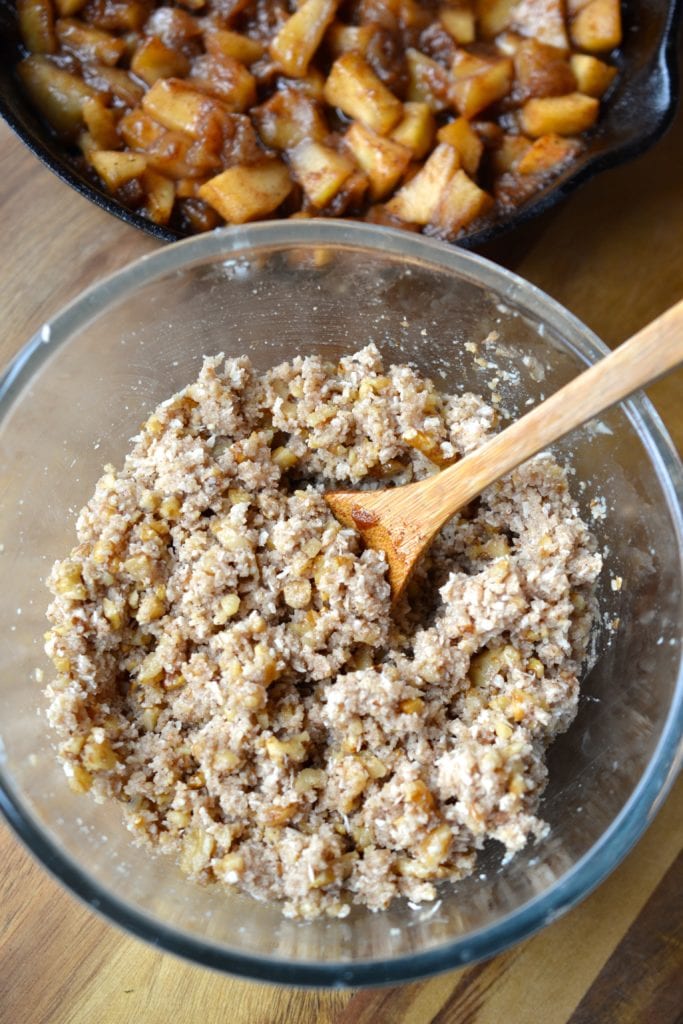 This is the perfect dessert for this time of year because its packed with the flavours of fall. Its also a great way to use up any extra apples you might have as they seem to be in abundance in grocery stores and farmers markets this month.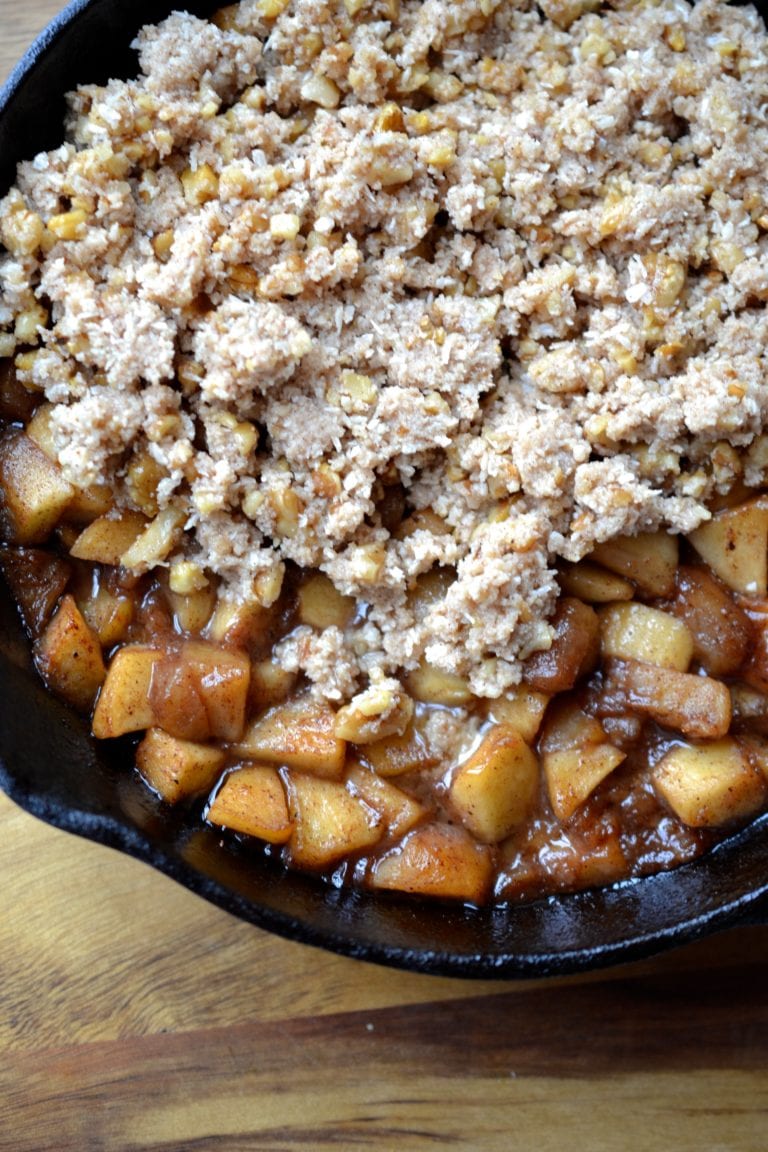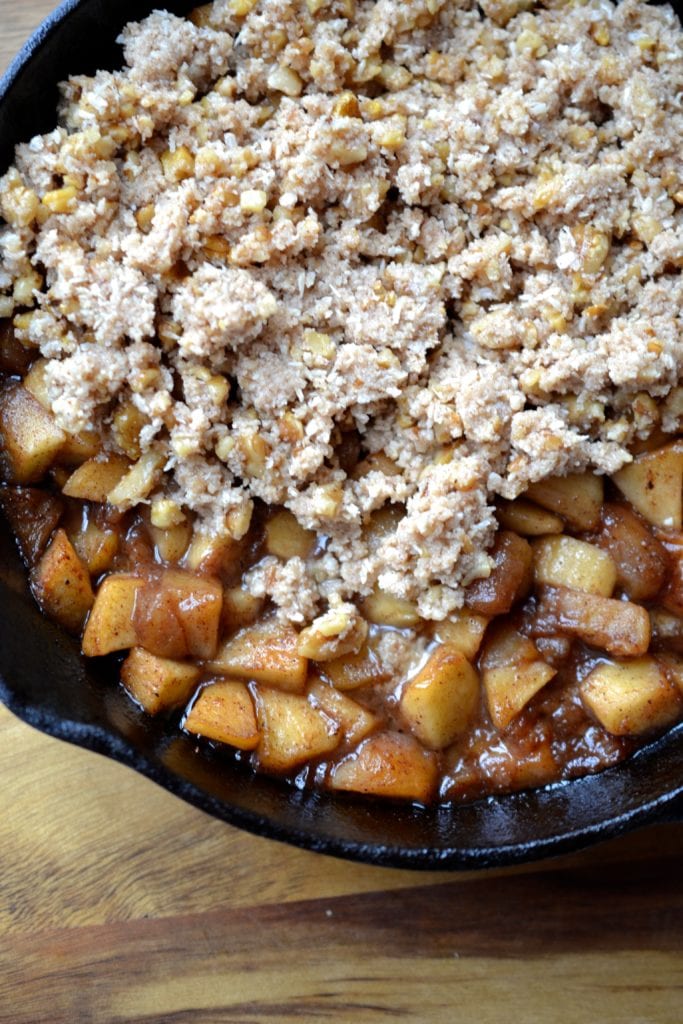 Because of the wonderful caramelized cinnamon sauce, the crisp is fantastic on its own, but if you want to fancy it up then you can top it with coconut whip or luscious lemon cream.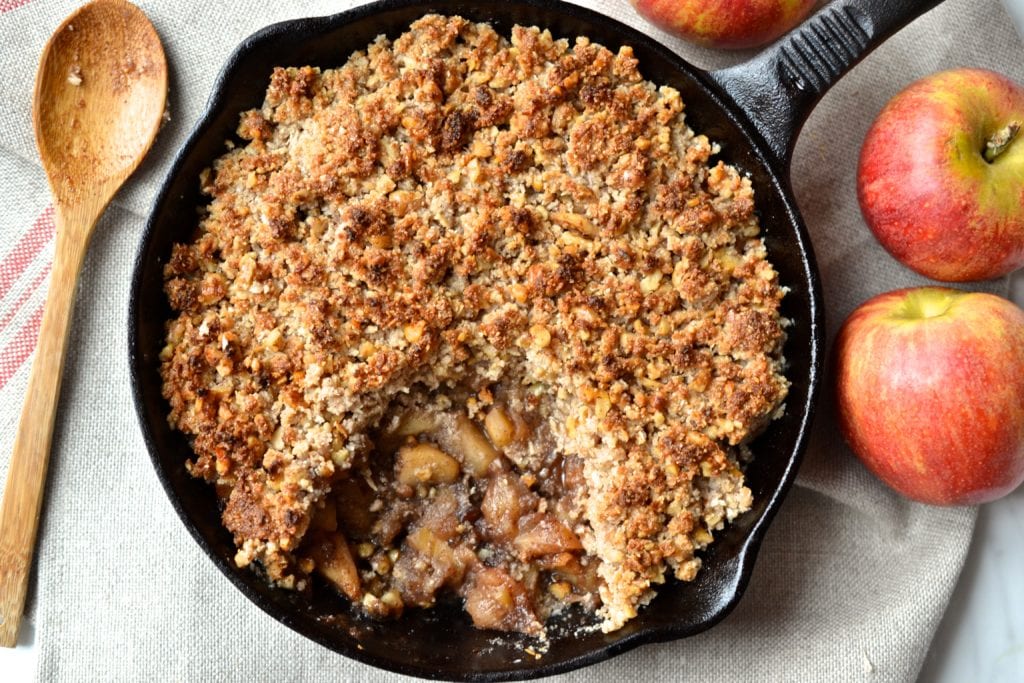 If you make this recipe let me know in the comment section below, I would love to hear what you think or take a photo and tag me (@everylastbite_) on Instagram, I love seeing your photos!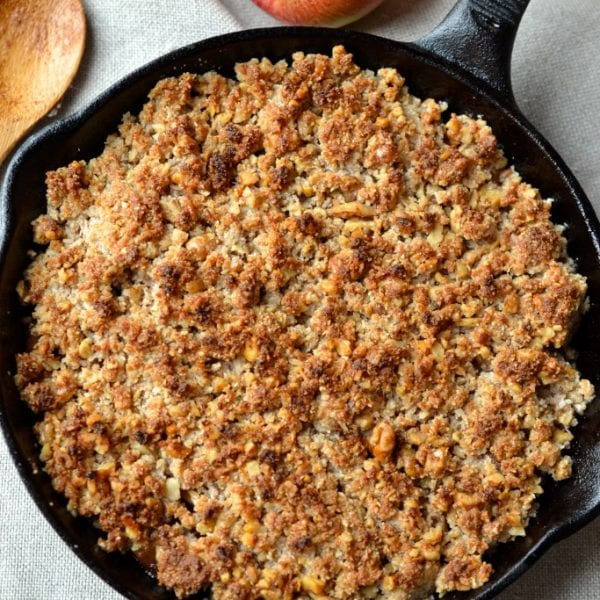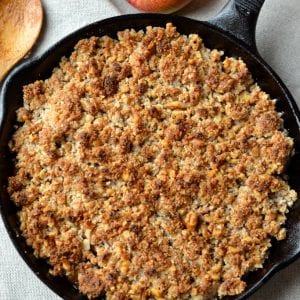 Easy Skillet Apple Crisp
Ingredients
Apple Filling
5 apples
juice from 1/2 lemon
2 tbsp coconut oil
1 1/2 tbsp honey or maple syrup if vegan
1 tsp vanilla extract
1 tsp cinnamon
1/4 tsp nutmeg
Crisp Topping
2/3 cup coconut oil melted
1/4 tbsp honey or maple syrup if vegan
2 tsp cinnamon
pinch of salt
1 1/3 cup almond flour
2/3 cup shredded unsweetened coconut
2/3 cup walnuts roughly chopped
Instructions
Preheat the oven to 200 degrees Celsius (390 degrees Fahrenheit)

Peel and core the apples and cut them into small chunks. Place them in a bowl and top with the lemon juice to stop them browning.

Place a 7 inch in diameter cast iron skillet on the stove on medium-high heat. Add the coconut oil, honey, vanilla extract, cinnamon and nutmeg to the skillet and cook for approximately 2 minutes until hot then add in the apple pieces and stir to coat them in the sauce.

Cook the apples for approximately 8 minutes until they are soft.

While the apples are cooking, in a bowl stir together all of the ingredients for the topping. Spoon the mixture evenly over the apples. Bake in the oven for 10 minutes until the topping is golden in colour.

Serve the crisp topped with coconut whip or lemon cream