Banana Bread Breakfast Cookies
These healthy Banana Bread Breakfast Cookies are a great spin on Banana Bread. The soft naturally sweetened cookies are packed with chunks of banana and then topped with a slice of banana before baking. These are a great grab and go Paleo and Grain Free breakfast or snack.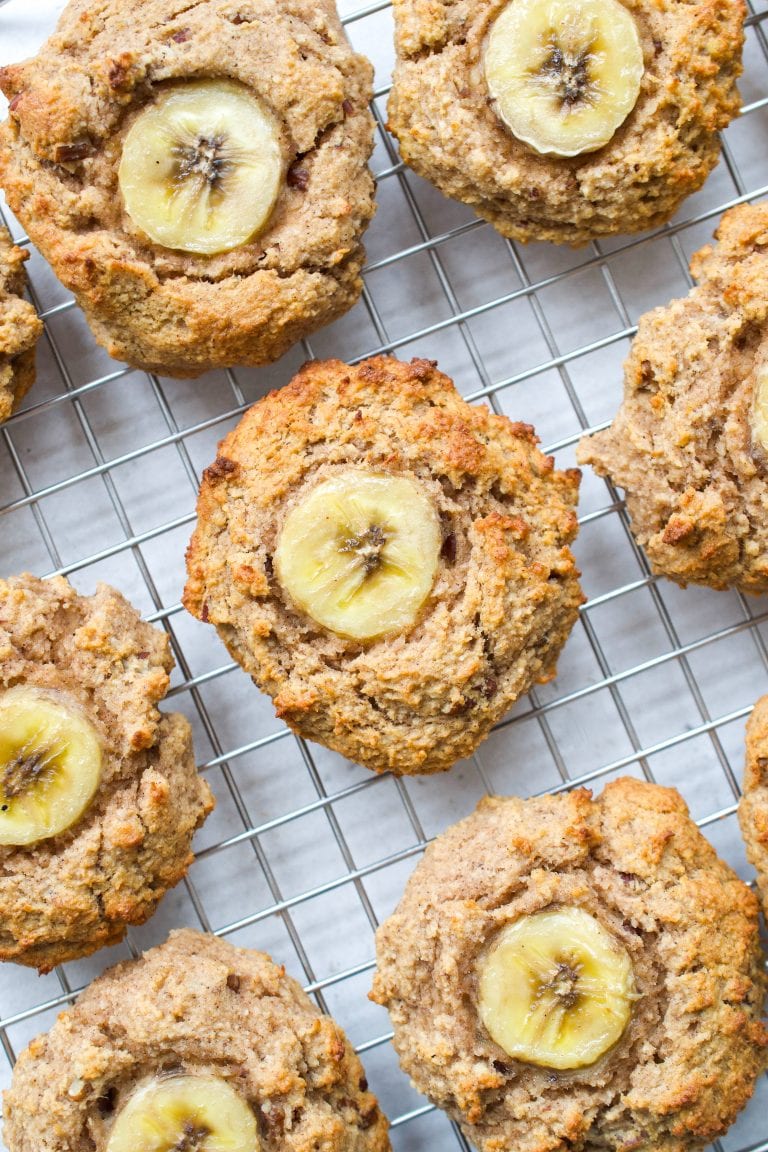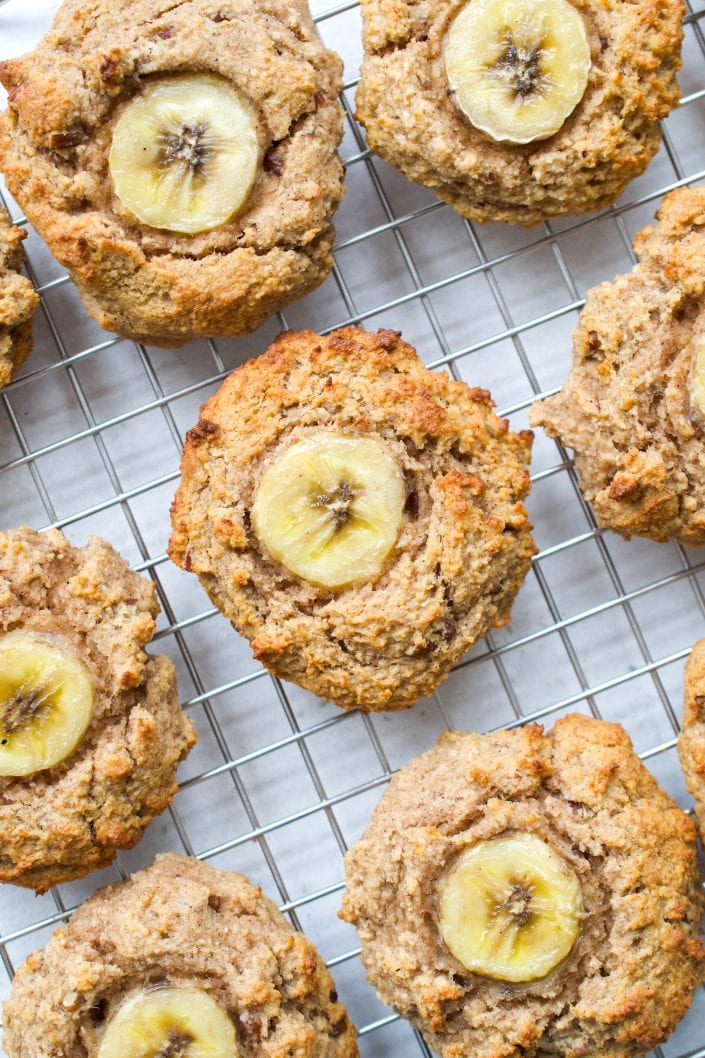 These Banana Bread Breakfast Cookies are an easy to make cross between Banana Muffins and Breakfast Cookies. These cookies have a soft fluffy texture that is just like the top of a muffin (which is the best part of a muffin in my opinion).
By using very ripe almost compost worthy bananas, there is no need to add any other sweetener to the batter. I added walnuts in, but feel free to toss in chocolate chips if you are not on the Specific Carbohydrate Diet.
The batter is quite wet so you may need to wet yours hands to better shape the cookies on the baking tray. As with most grain free baked goods, the cookies don't change shape or size when baked in the oven, so gently forming the batter into a "pretty" shape can really make a difference with how they will end up looking once done.
I have found that these breakfast cookies freeze really well and are even delicious when still frozen. I like to keep a batch of them in my freezer and grab one when I am in need of something sweet.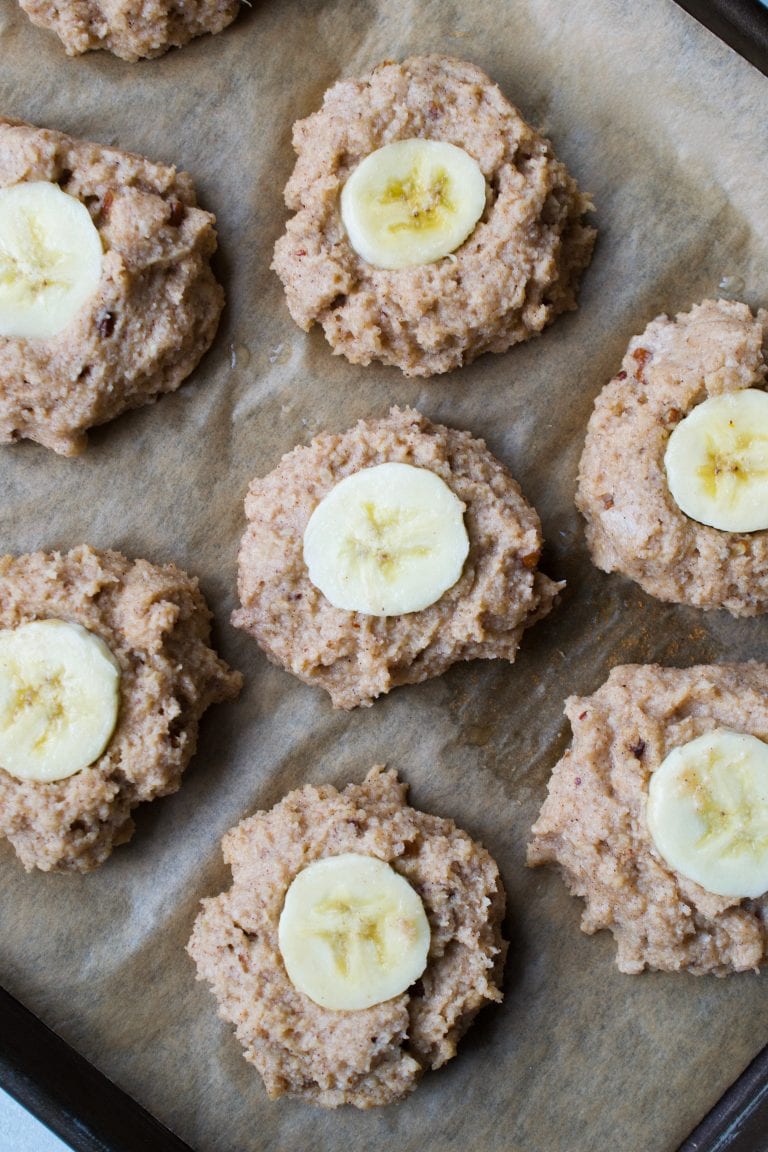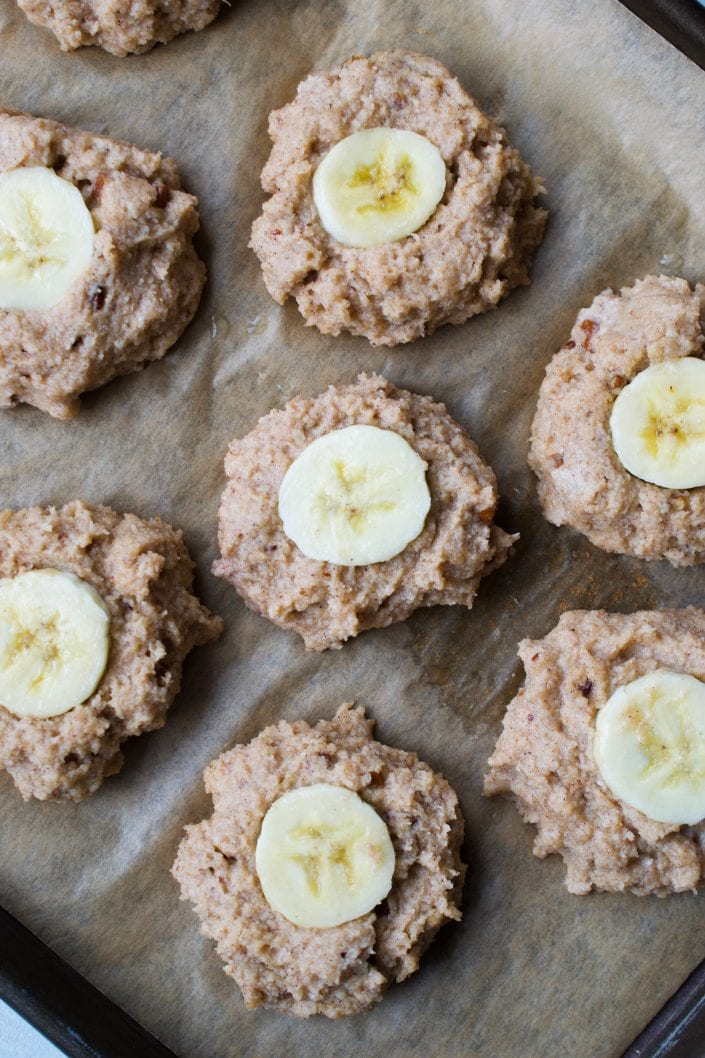 Why you are going to love these Banana Bread Breakfast Cookies
They are fast and easy to make: With a prep time of just 15 minutes they cookies are incredibly easy to make, the hard part is waiting for them to bake!
They are naturally sweetened with just bananas: By using very ripe bananas there is no need to add any other sweetener such as honey
They freeze well: Keep any extras in the freezer, they are delicious eaten frozen! They will last for up to 3 months in the freezer. 
Soft and tender texture: They are really just like the top of a muffin (which is the best part in my opinion)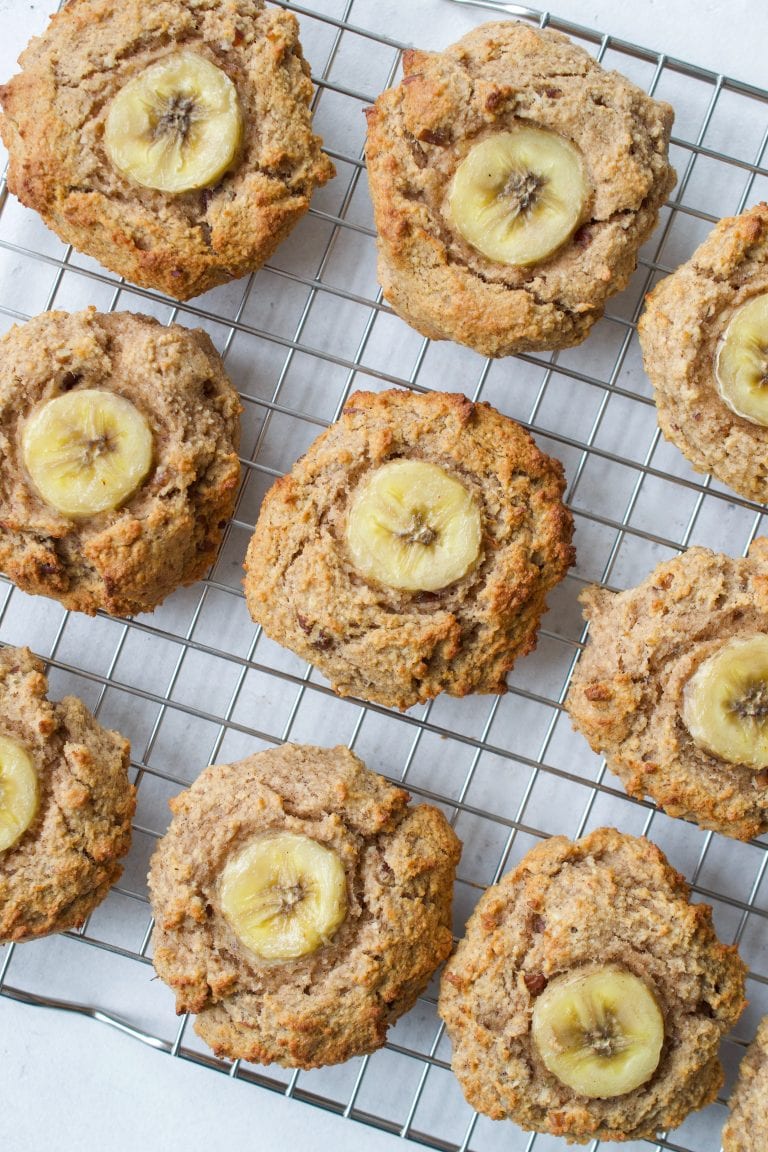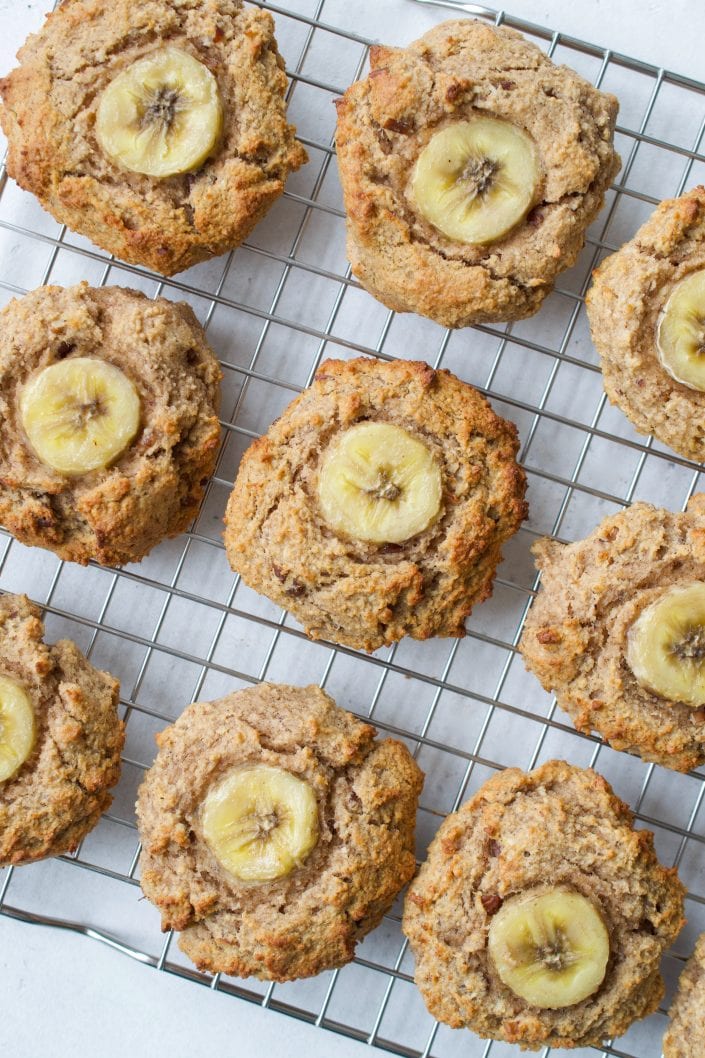 Have ripe bananas? Here are a few other banana recipes that you will love:
---
If you make this recipe let me know in the comment section below, I would love to hear what you think or take a photo and tag me (@everylastbite_) on Instagram, I love seeing your photos!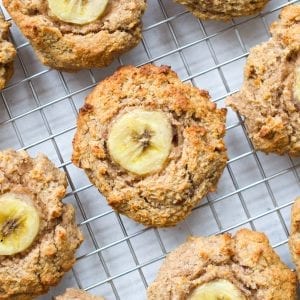 Ingredients
3 ripe bananas
2 medium eggs
1 tsp vanilla extract
1/3 cup melted coconut oil
1 tsp cinnamon
1/2 tsp baking soda
2 cups almond flour
2 tbsp coconut flour
1/2 cup chopped pecans or walnuts
1/3 cup chocolate chips (omit for SCD)
Instructions
Preheat the oven to 175 degrees Celsius (350 degrees Fahrenheit) and line a baking tray with parchment paper. Cut one of the bananas in half and cut one of the halves into thin slices.

In the bowl of an electric mixer combine 2 1/2 of the bananas, eggs, vanilla extract and the melted coconut oil and blend until the bananas are completely mashed and everything is combined.

Stir in the cinnamon, baking soda, almond flour, coconut flour and once well mixed add in the chopped nuts and optional chocolate chips and give the batter a final stir.

Place large spoonfuls of the batter on the baking tray and top each cookie with a banana slice. Press down gently on each cookie to slightly flatten them. The batter should make 18-20 cookies.

Bake the cookies for approximately 15 minutes until golden in colour. Let them cool on the baking sheet for 5 minutes before transferring them to a cooling rack.

Store the cookies in an air tight container in the fridge for up to 4 days or in the freezer for 3+ months.