Extra Banana Banana Pancakes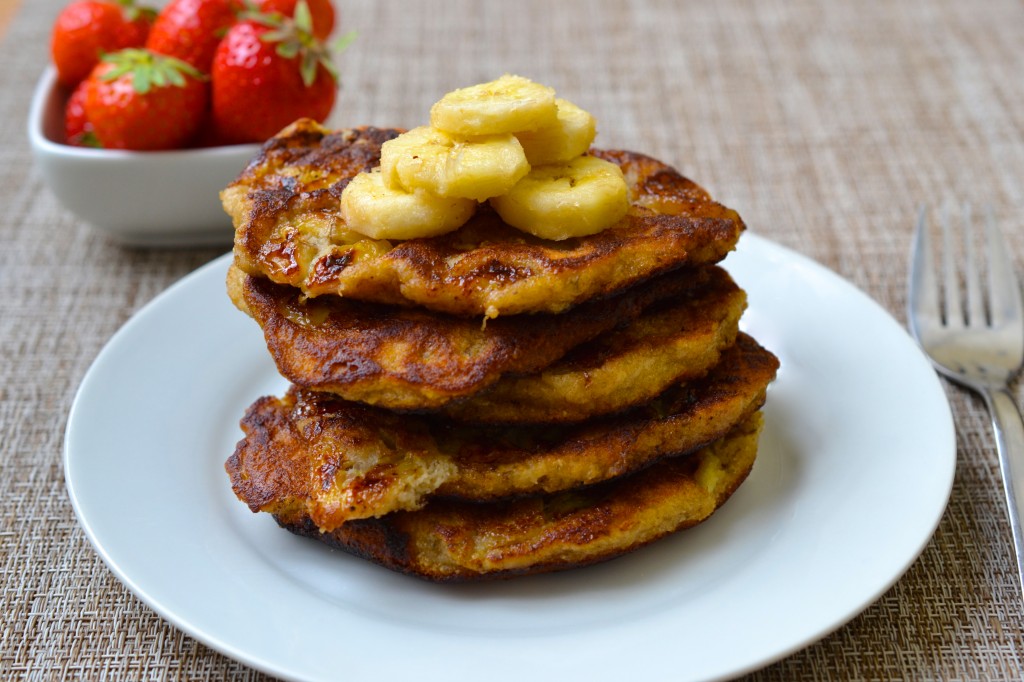 Sunday morning is one of my favourite times of the week. My perfect Sunday would consist of relaxing with a cup of coffee or two, SA watching some sport on TV that I would watch (soccer/Formula 1/rugby) or completely ignore (cricket) while I make breakfast. 90% of the time, weekend breakfast in our house consists of fruit/a smoothie for me and eggs for SA, but sometimes we feel like living dangerously and I make muffins or pancakes (we really lead a wild and crazy life). Enter these Extra Banana Banana Pancakes. These pancakes are much lighter then your normal flour pancakes and the extra banana mashed into the batter adds a lot of flavor. Try to use very ripe bananas (the more disgusting and brown they look the better) as it will make a big difference in taste as well as texture. They take about 20-25 minutes to make start to finish and are great topped with maple syrup or even a light drizzle of honey.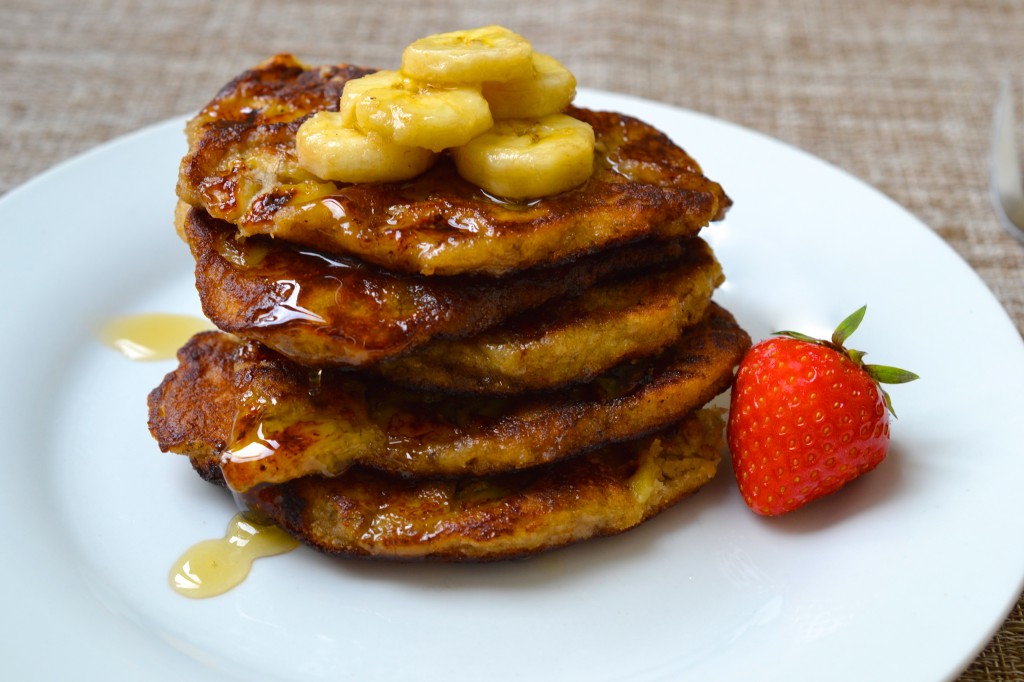 If you make this recipe let me know in the comment section below, I would love to hear what you think or take a photo and tag me (@everylastbite_) on Instagram, I love seeing your photos!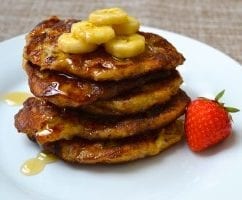 Ingredients
2 eggs
2 tbsp honey or Maple Syrup
1 tsp vanilla extract
2 tbsp Coconut Flour
1/3 cup Almond Flour
1/2 tsp baking soda
pinch of salt
3 small bananas/or 2 large they should very ripe, almost completely brown
butter/oil for frying
Instructions
Using an electric mixer, beat together the eggs, honey and vanilla extract

Stir in the flours, baking soda and salt

Break 1 banana into small pieces and add into the batter. Beat the batter well so that the banana begins to break down into an almost puree and becomes well incorporated with the batter. Let the batter rest for a few moments

On medium-low heat melt approx 1 tbsp of butter/oil in a frying pan

Spoon the batter into the pan making small pancakes approx the size of a fist. The smaller the pancakes the easier they are to flip

Top each pancake with 4-5 slices of thinly cut banana

Once bubbles begin to form and the bottoms are a golden brown, flip the pancakes and cook for another 2-3 minutes on the other side.

Serve topped with banana slices and maple syrup or honey. Enjoy!