Weekly Meal Plan: February 8th-14th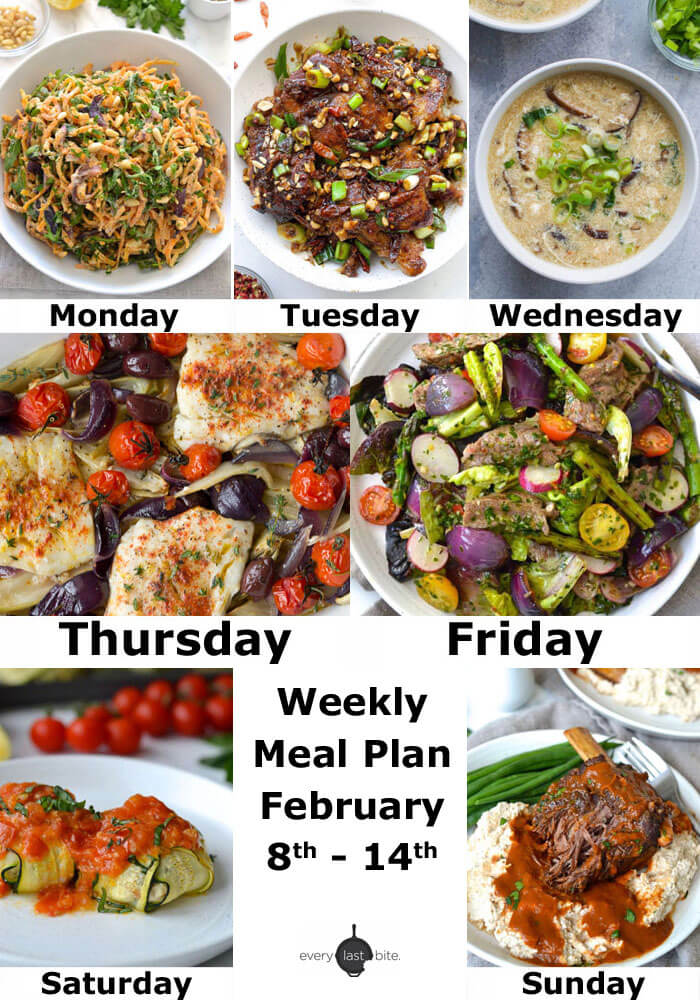 Click here to download the shopping list for the week. 
---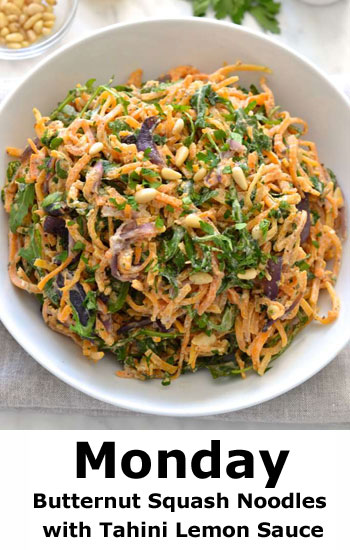 This big bowl of Butternut Squash Noodles with Tahini Lemon Sauce is a 30 minute vegetarian dish that is so easy to throw together. The oven roasted butternut squash noodles are mixed with roasted red onions and arugula and coated in a creamy lemon and tahini sauce. This dish is Vegan, Whole30 & Paleo too!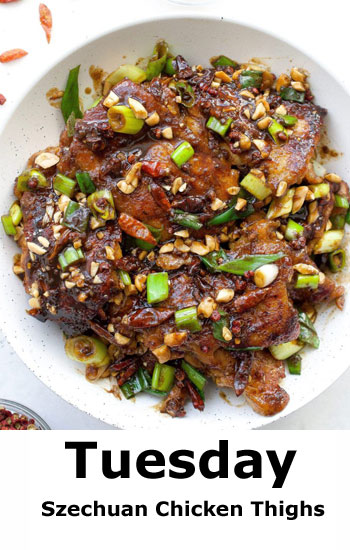 These Szechuan Chicken Thighs are lip tinglingly spicy and so good! They take less than 30 minutes to make and are perfect for weeknight dinner. This chicken is Paleo, Whole30 and Specific Carbohydrate Diet Legal.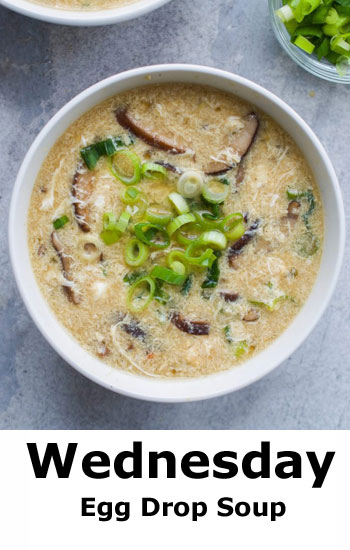 This healthy spin on Egg Drop Soup takes less than 20 minutes to make start to finish. With a chicken stock base, wisps of egg and meaty shiitake mushrooms, this is a flavourful and light soup that only requires a handful of ingredients.  This Whole30 Egg Drop Soup is also Paleo,  Keto, Grain Free, Gluten Free, Dairy Free and Specific Carbohydrate Diet Legal.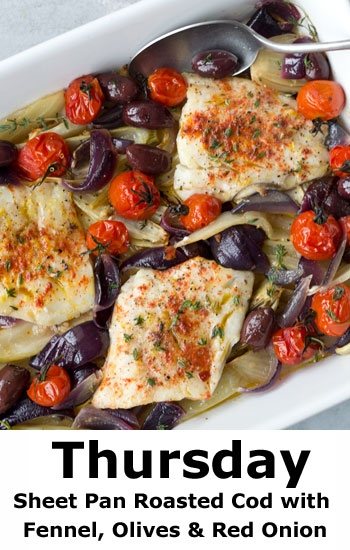 This Sheet Pan Roasted Cod from my cookbook is an easy all-in-one dish that you can throw together, put in the oven, and leave alone. When fennel is roasted, it loses its sharp licoricey flavor and becomes deliciously soft and buttery. The combination of roasted fennel, salty olives, cherry tomatoes, and red onion is a great pairing with cod. You can swap the code with another type of white fish, such as halibut, hake, or sole.
This hearty Chimichurri Steak Salad is fresh and full of flavour. Thin slices of grill beef, grilled asparagus and red onion plus radishes and tomatoes are all tossed in a herby chimichurri dressing. This salad takes just 30 minutes to make and is Paleo, Keto and Whole30!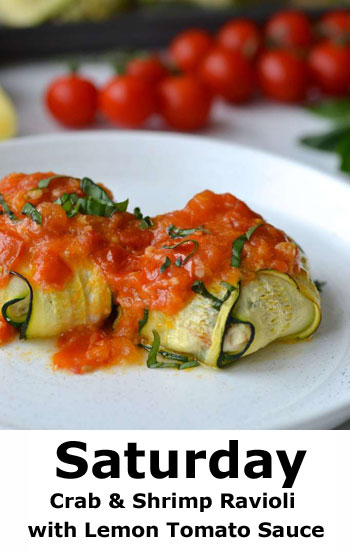 These Crab & Shrimp Ravioli are perfect for those times when you want to impress and a great dish for Valentine's Day. Zucchini ribbons are used in place of pasta and wrapped around a creamy crab and shrimp filling and then topped with a light lemon tomato sauce. You can make the ravioli up to a day in advance.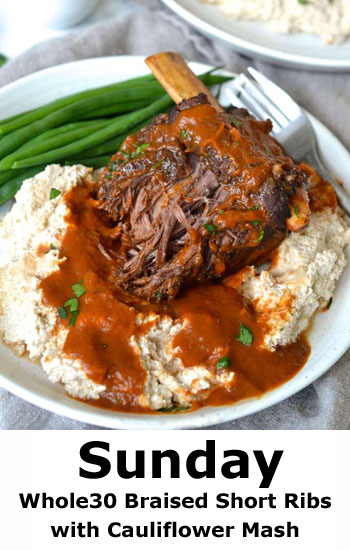 These Whole30 Braised Short Ribs are fall apart tender and coated in an incredibly delicious rich sauce served with truly the BEST Cauliflower Mash. Thanks to two simple steps the Whole30 mash has a nice depth of flavour while also being ridiculously creamy and smooth. 
Click here to download the shopping list for the week. 
Previous Meal Plans:
---
If you follow this week's meal plan let me know in the comment section below, I would love to hear what you think or take a photo and tag me (@everylastbite_) on Instagram, I love seeing your photos!