Ham & Chive Waffles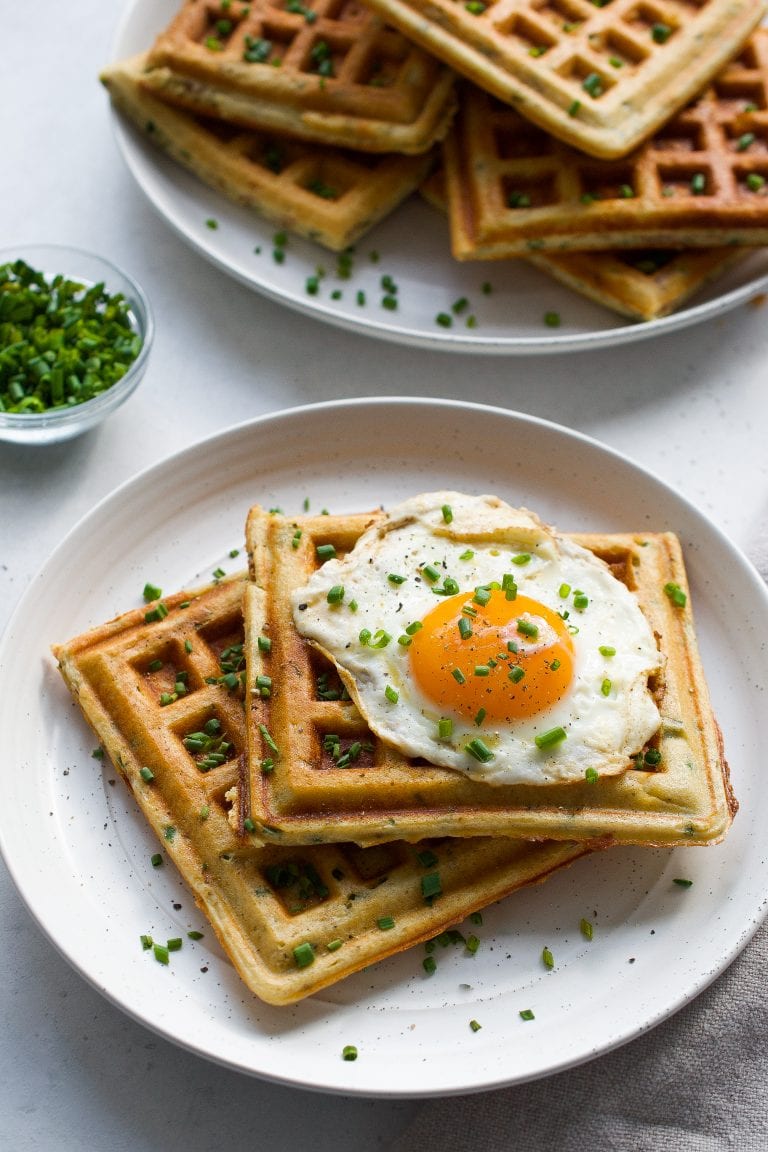 I have been pining for a waffle maker for quite a while now. Unfortunately due to the size of our tiny flat, I have to be very selective with kitchen gadgets (going completely against my hoarding instincts) and a waffle maker just doesn't make the cut. That hasn't stopped me from accumulating a long list of waffle ideas, which I have been saving for a day when kitchen aid finally creates a fold up waffle iron that will fit into my utensil drawer.
While home in Vancouver over Christmas, I was excited to discover an old waffle iron in the back corner of my families pantry. Fast forward 5 days and 6 batches of waffles later, and I had finally gotten the waffle obsession out of my system, much to the dismay of my family who now have a freezer filled with frozen waffles to last them months.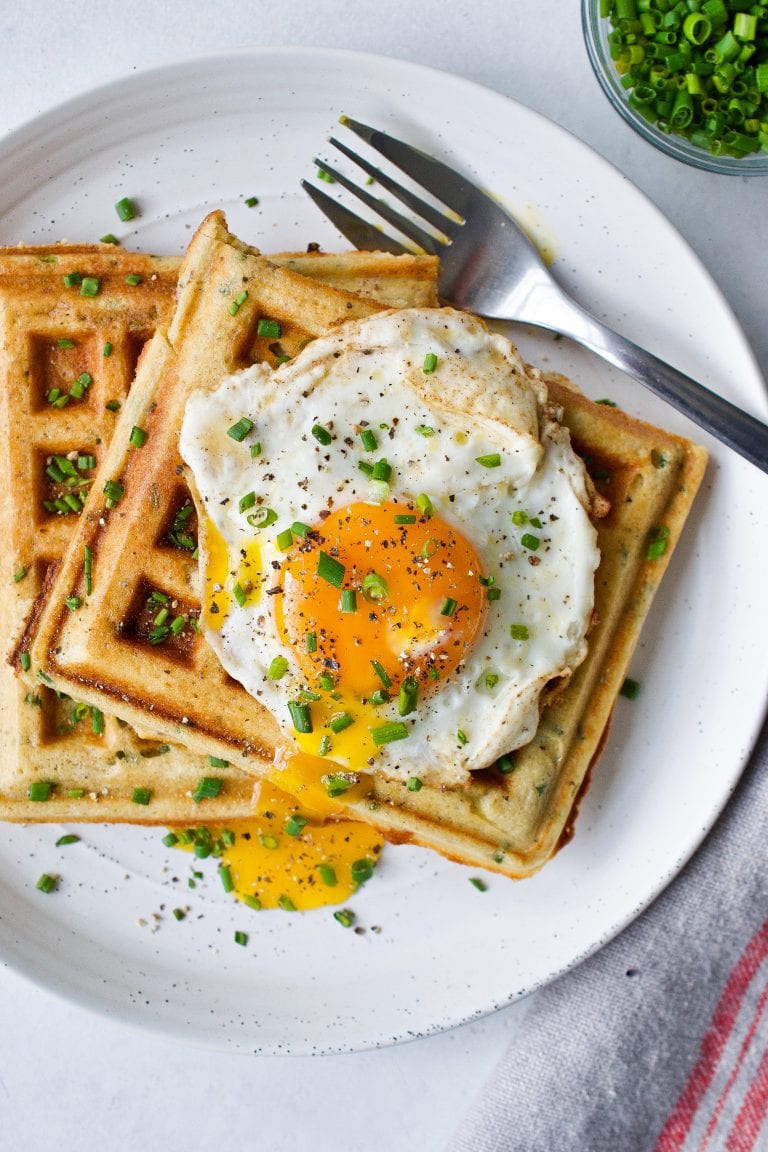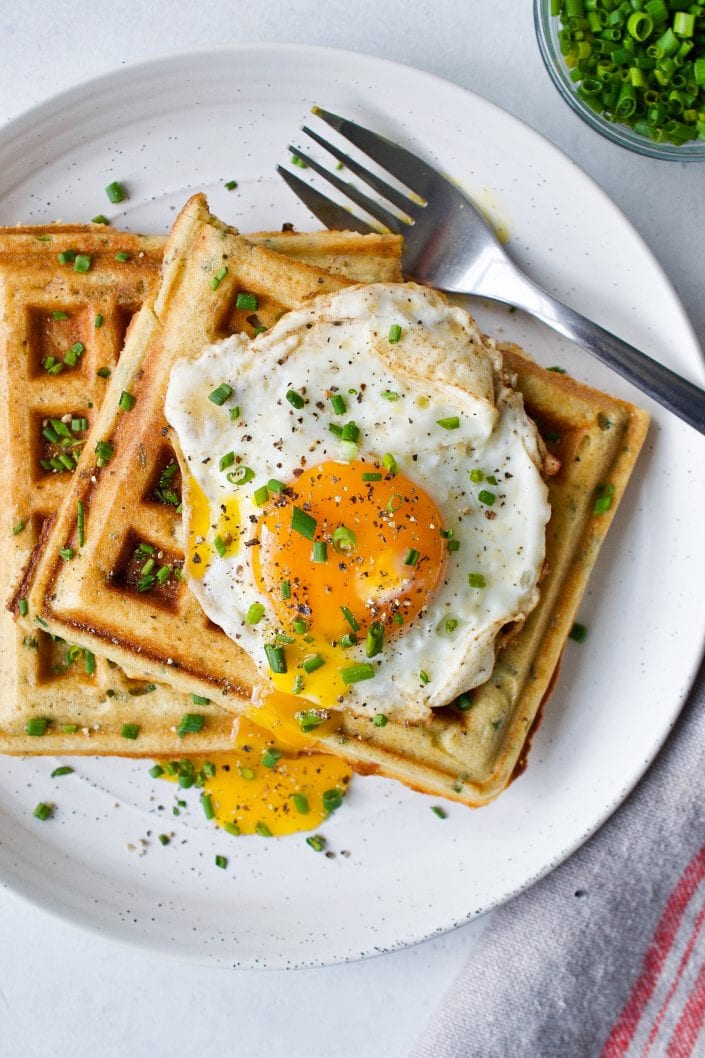 As a fan of savoury breakfasts, the first recipe I wanted to create was for these ham and chive waffles. I am so happy with how they turned out! The waffle texture is light in the center and crisp on the outside and the combination of chive and mustard gives them a kick of spice. If you are vegetarian I think they would still taste great without the ham, or you could substitute it for sautéed mushrooms. I topped the waffles with a poached egg because mopping up a runny yolk with a ham and chive waffle sounded too good to pass up. These waffles can be prepared in under 20 minutes and are a great dish to serve to guests for breakfast or brunch. If you wanted to make this dish even more decadent you could turn it into eggs benedict by topping the waffles with a slice of ham and hollandaise sauce. If you are lucky enough to have a waffle iron, you should give these ham and chive waffles a try, you won't be disappointed!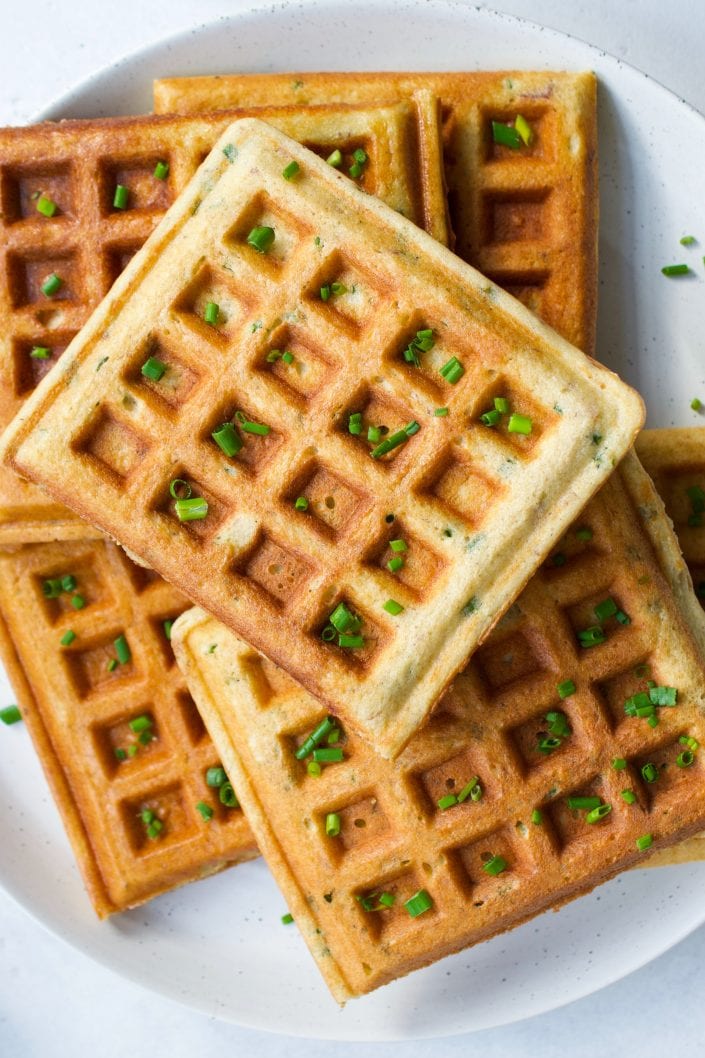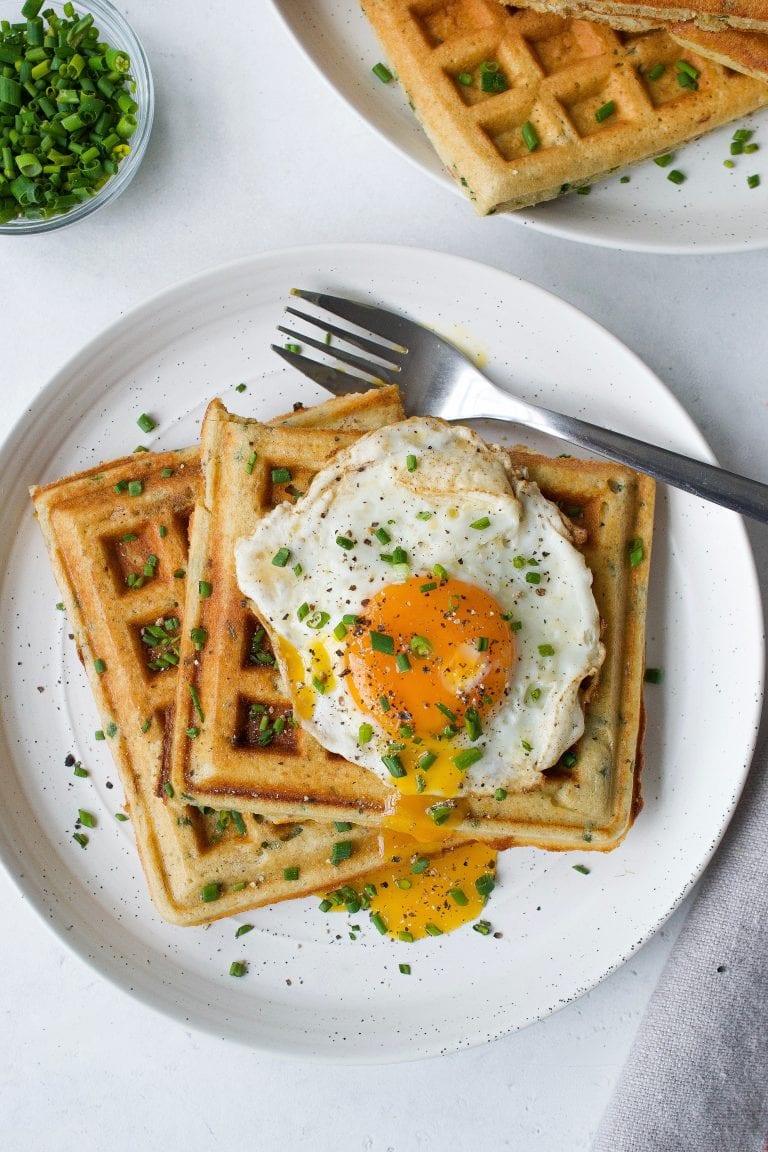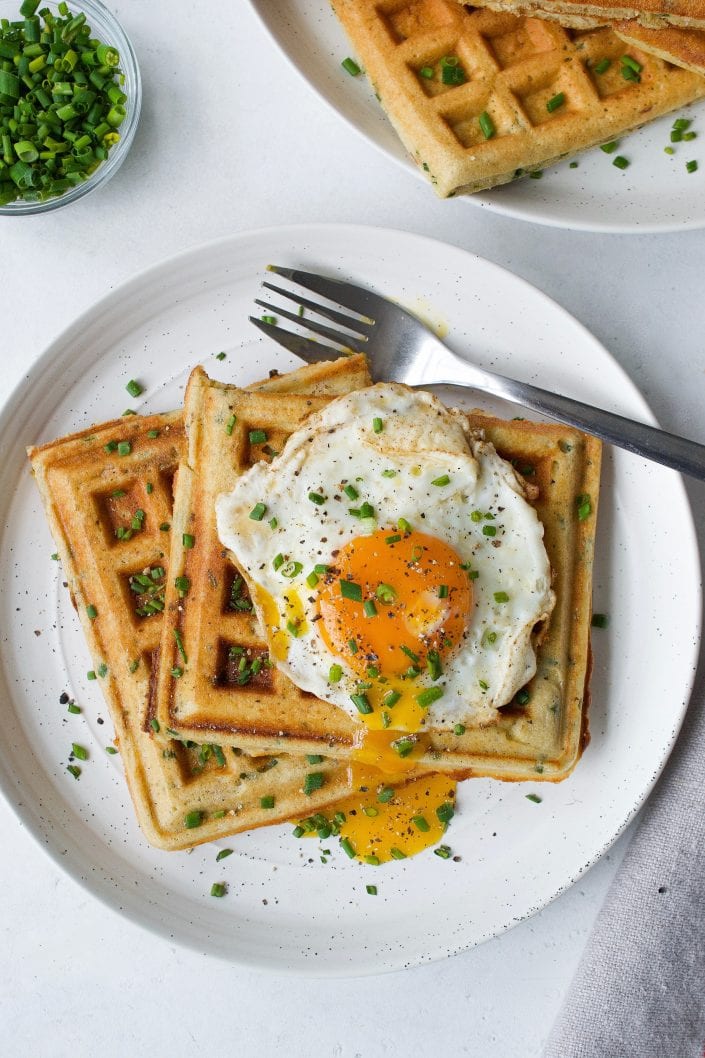 If you make this recipe let me know in the comment section below, I would love to hear what you think or take a photo and tag me (@everylastbite_) on Instagram, I love seeing your photos!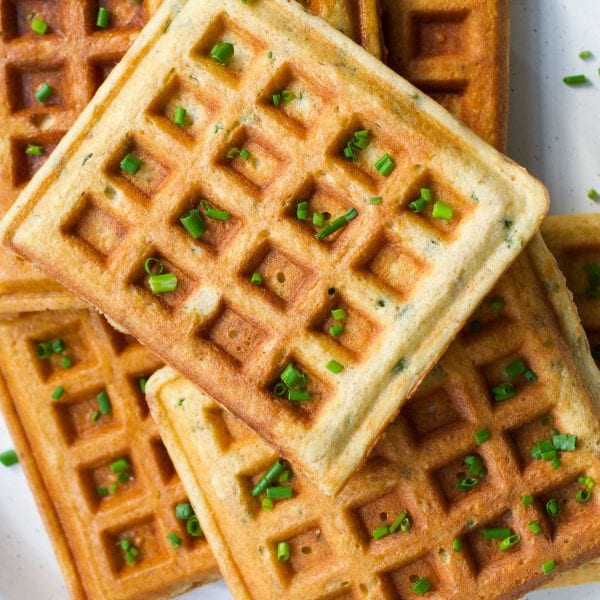 Ingredients
6 eggs
1 cup almond milk
1 tbsp dijon mustard
2 cups Almond Flour
1/2 tsp baking soda
1/4 tsp lime juice
1/2 tsp ground pepper
1/2 tsp salt
1/2 tsp paprika
1/2 cup ham diced into small pieces
1/3 cup chives plus 2 tbsp for garnish
Instructions
Preheat the waffle iron

In a bowl whisk together the eggs, almond milk and mustard

Add in the almond flour, paprika, baking soda, lime juice, salt and pepper and whisk until well combined

Finely chop the chives and add into the batter along with the diced ham

Pour the batter into the waffle iron until it covers the bottom portion, close and cook for approximately 2 minutes or until a fork easily lifts them out.

Serve topped with a poached egg and a sprinkle of chives