Pina Colada Ice Cream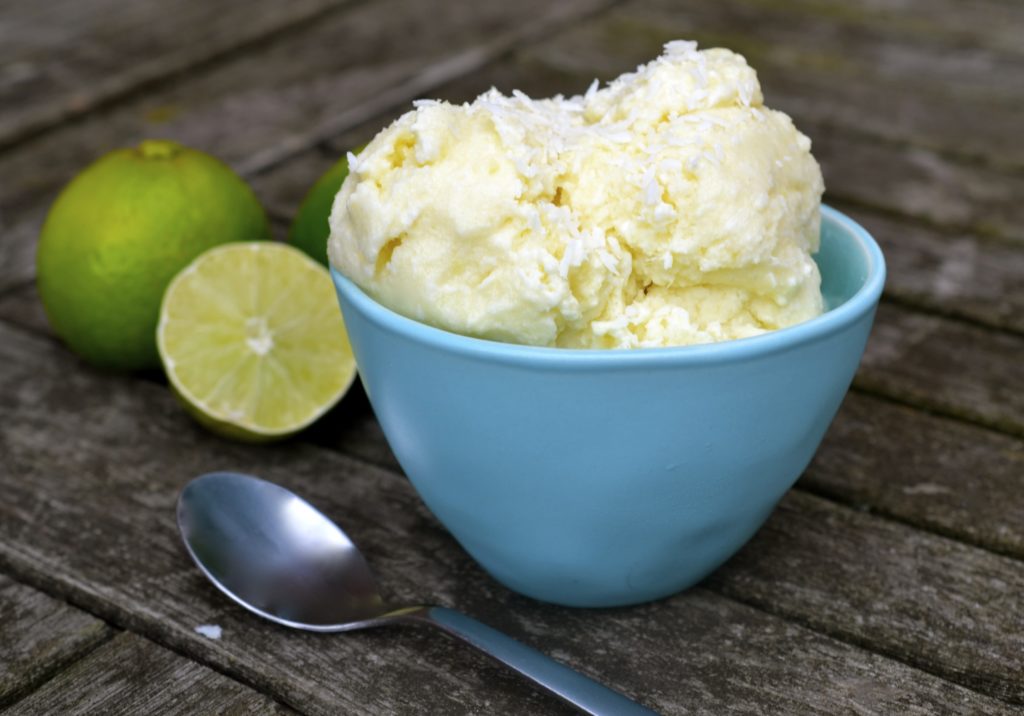 It's finally hot in London!  It's also humid and cloudy and there seems to be daily thunder storms meaning I have yet to leave home without an umbrella, but at this point I'm not going to be picky, heat is heat.
So in honor of summer (sort of) arriving in London this weekend, I decided it was the perfect time to start experimenting with ice cream. I had two requirements for my challenge 1) it had to be SCD legal, ie no cream, milk, yogurt or sugar and 2) it could be made without an ice cream maker because I didn't have enough patience to wait 24 hours for the bowl to freeze.
I am so excited about this ice cream, its delicious, I mean seriously good. The consistency is exactly like normal store bought ice cream and the flavor is light and refreshing and perfect for a hot summers day. This ice cream is also incredibly easy to make, simply throw a few ingredients in a blender and let it whirl. The hardest part will be waiting for it to freeze, but be patient, it will all be worth it in the end.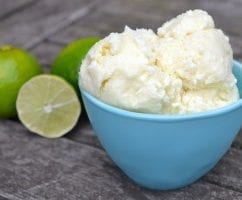 Ingredients
2 cups frozen pineapple*
1/2 can full fat coconut milk which has been stored in the fridge for at least 4 hours
2 tbsp honey or other sweetener
1/4 cup shredded coconut
juice of 1 lime
*I find it is best to use frozen pineapple to ensure small chunks remain after blending
Instructions
Remove the can of coconut milk from the fridge (be sure not to shake it as you want the thick cream to remain separated from the clear coconut water). Open the can and scoop out all of the thick coconut cream which will be at the top of the can, be sure not to stir it first.

Add the coconut cream to the blender along with the frozen pineapple, honey, shredded coconut and juice from 1 lime. Blend.

If the mixture is too thick and your blender is struggling, add a splash of the coconut water.

Once the mixture is well blended pour into a container and place covered in your freezer. It should take about 3 hours to fully freeze.

Remove the ice cream a few minutes before serving to allow it to soften. Alternatively you can also add 1-2 tablespoons of vodka to the mixture when blending which will result in a softer ice cream that can be eaten straight out of the freezer. Enjoy!