Cream of Mushroom Soup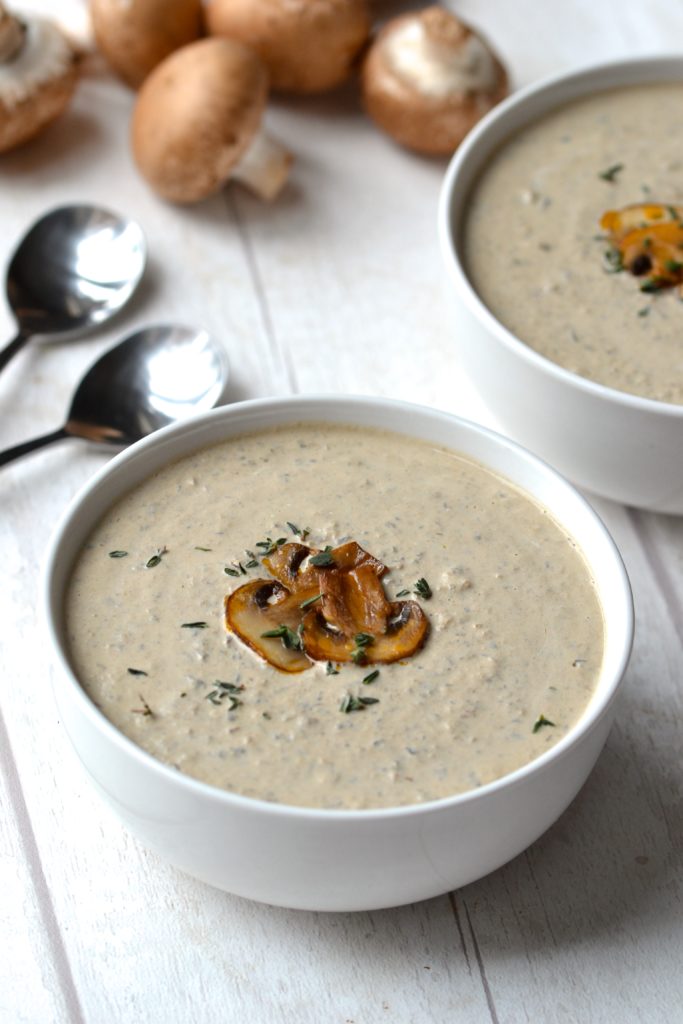 During the cold months of winter, a bowl of warm soup is guaranteed to brighten even the darkest of days. While I love a chunky soup like minestrone, I don't think there is anything better than a creamy mushroom soup to warm you from the inside out on a cold day. Since the age of 4 I have tasted an endless array of mushroom soups and I have to admit, there have been a lot more bad then good.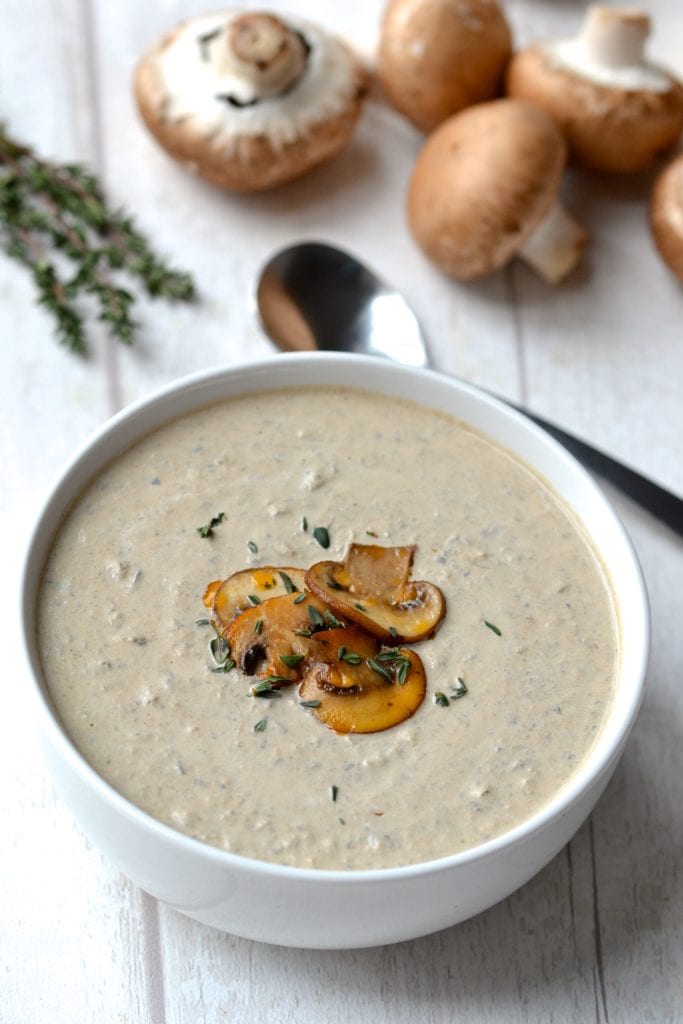 The bad includes anything that is too watery, lacking flavour or containing lumps of black bits that slightly resemble mushrooms. The good? The good is summarized perfectly in this soup. Its hearty, creamy and full of earthy mushroom flavour. Oh and did I mention its completely dairy free and vegan? True story.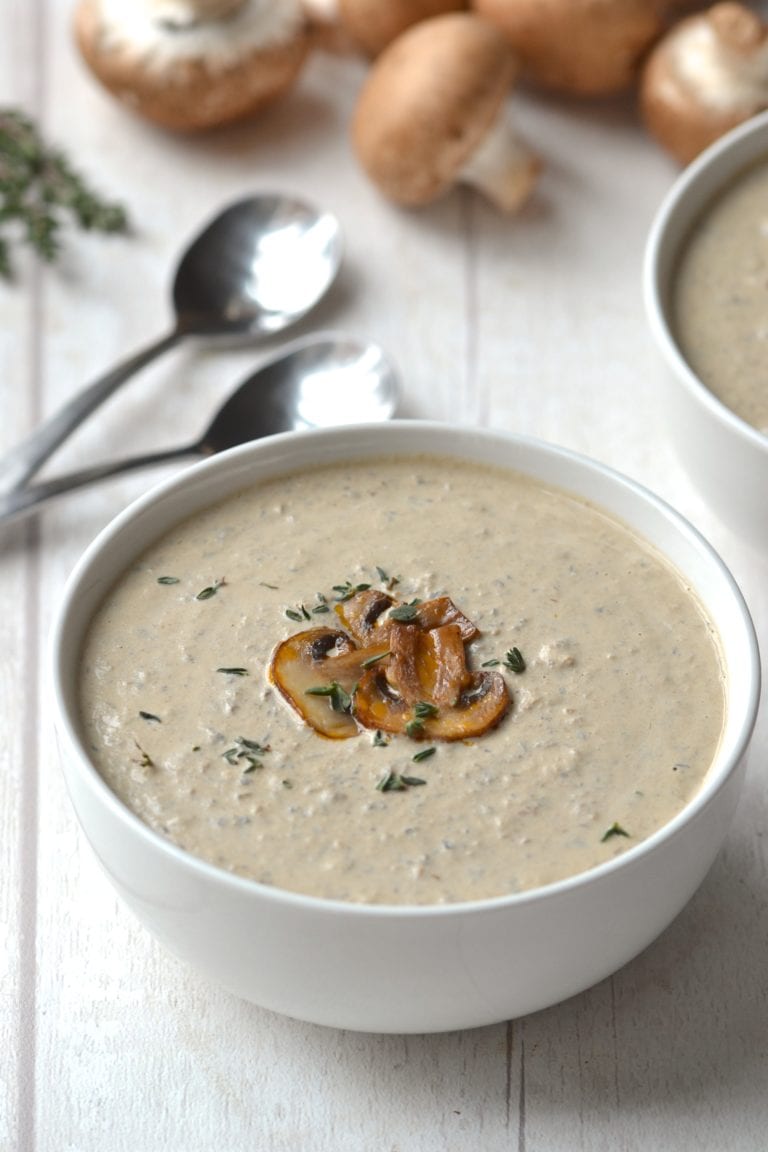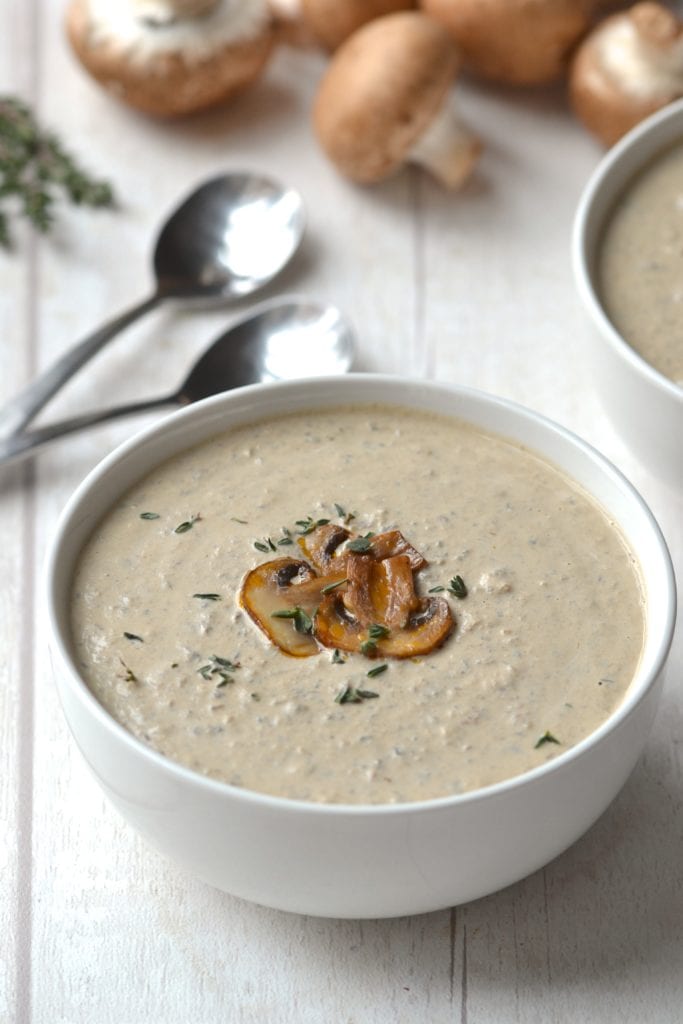 If you prefer your mushroom soup on the chunkier side simply blend it for just 3-4 seconds until the mushrooms reach your desired size. I've only used button mushrooms in this recipe, but feel free to add any mushrooms you prefer such as portobello, oyster, shitake, chantrelle or cremini (just try to avoid the magic ones).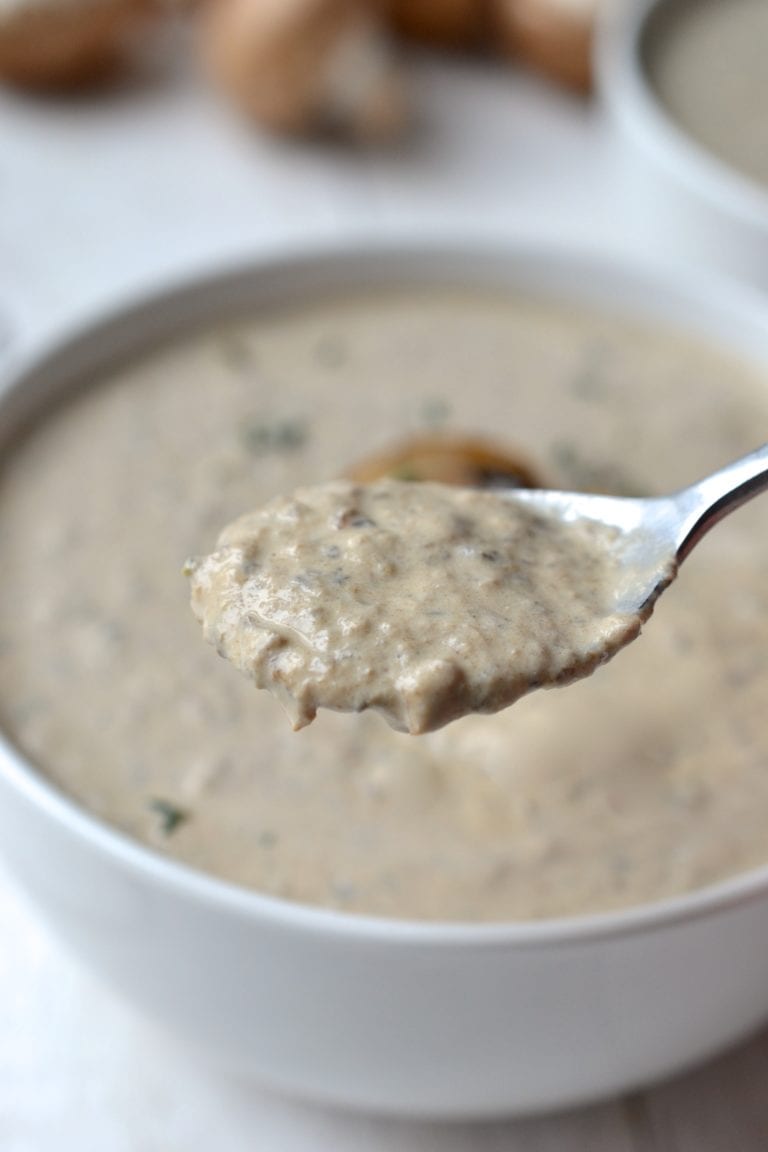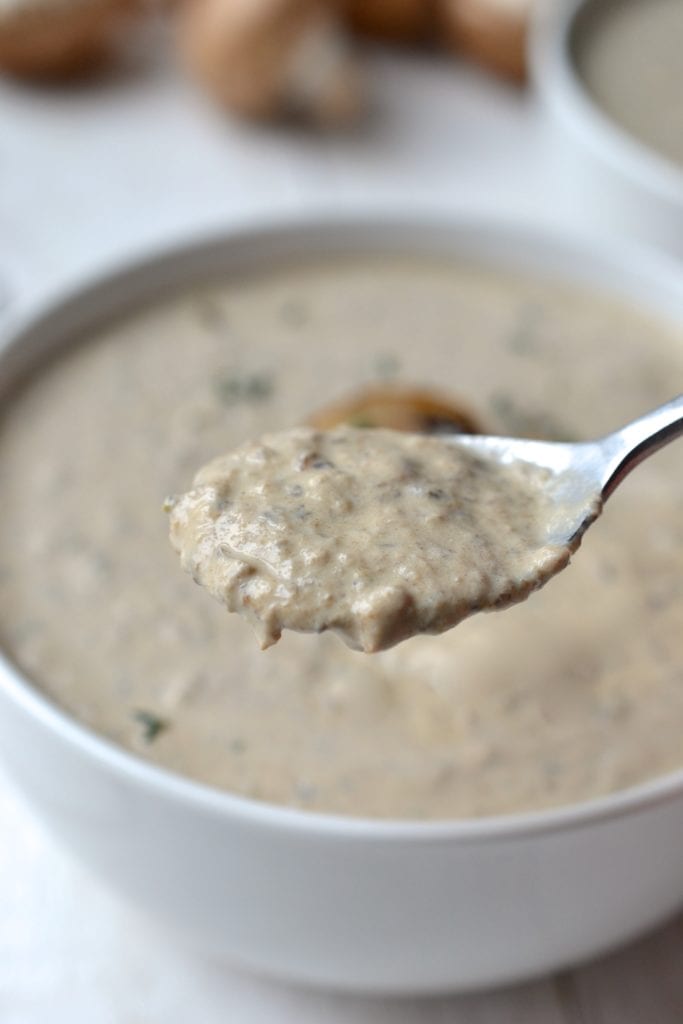 I used my favourite vegetable to make this soup creamy, cauliflower! I love how using pureed cauliflower in soups instead of coconut cream or cashew cream which both seriously up the calorie content. After blending everything together the mixture becomes quite thick, so you may need to add more than the 2-3 cups of vegetable stock listed below depending on how thick you like your soup. I hope you enjoy!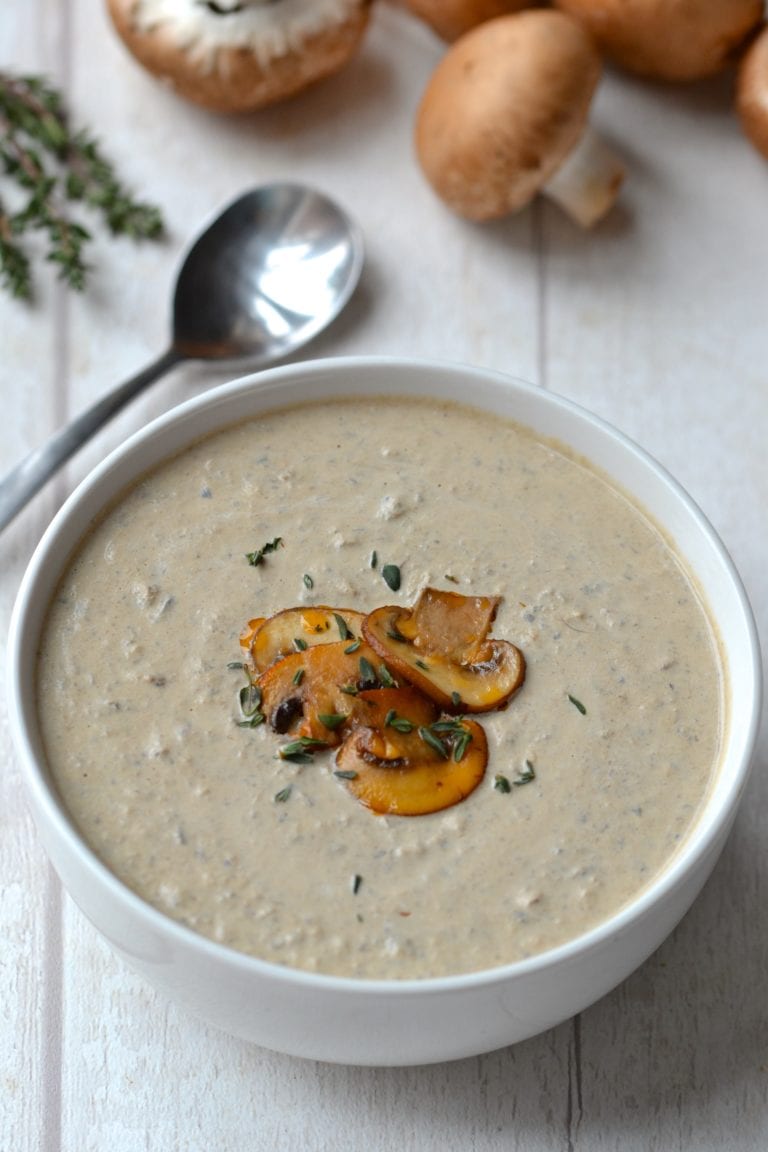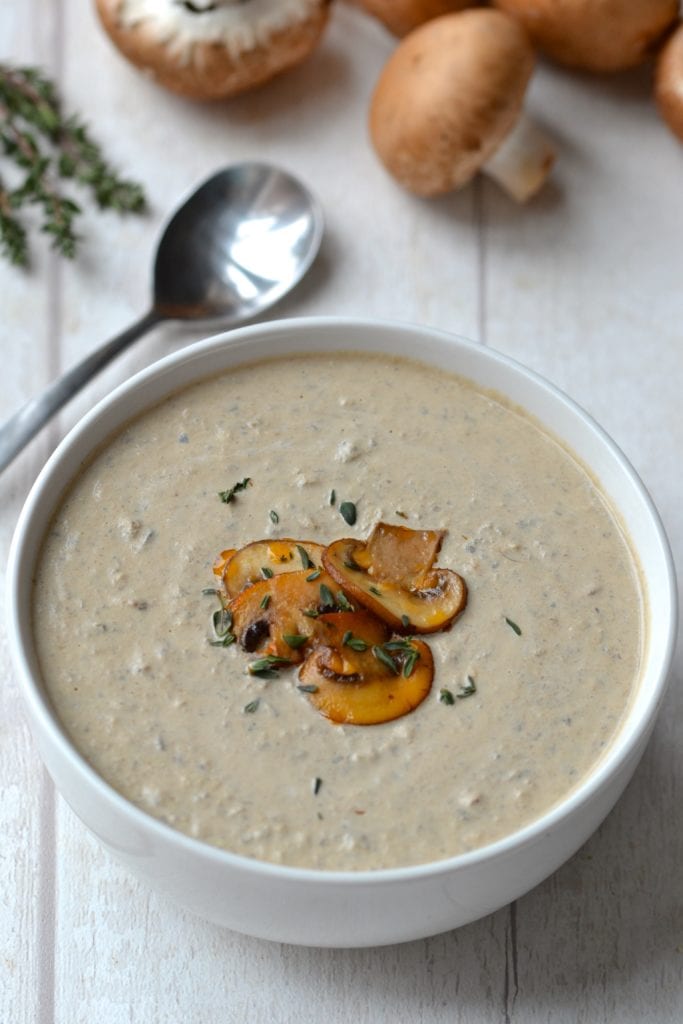 If you make this recipe let me know in the comment section below, I would love to hear what you think or take a photo and tag me (@everylastbite_) on Instagram, I love seeing your photos!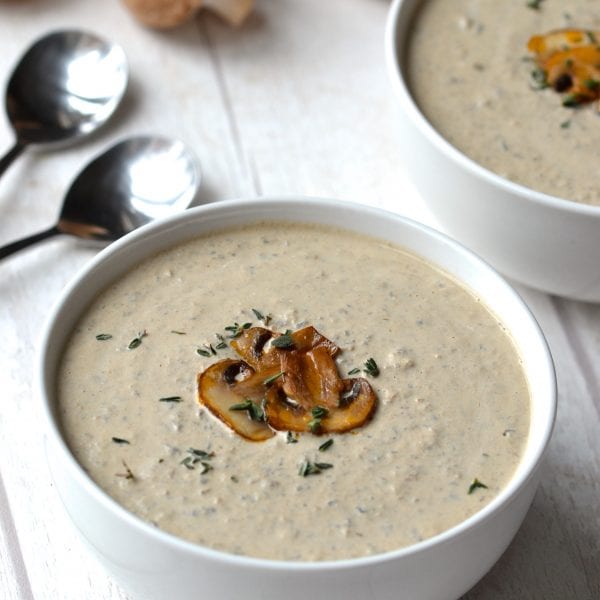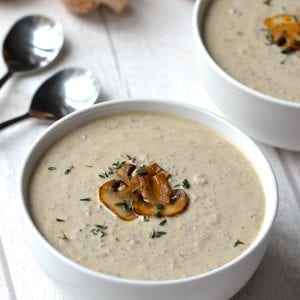 Ingredients
1/3 cup dried porcini
2 cups cauliflower florets
2 cups almond milk
2 tbsp butter or ghee
2 cloves garlic crushed
1 onion finely chopped
300 grams Button mushrooms diced
1 tsp thyme
salt and pepper
3 cups vegetable stock
Instructions
Soak the dried porcini in 1 cup boiling water for 20 minutes. Reserve the soaking water and roughly chop the porcini mushrooms.

Place the cauliflower florets in a large pot on medium heat with 1 cup of almond milk and the reserved porcini water. Cover and allow to steam for approximately 10 minutes until the florets are very tender. Transfer everything to a blender, add in 1 cup almond milk and blend until completely smooth. Set aside.

Add the coconut oil or butter to the pot and then sauté the garlic and onion for 3 to 4 minutes. Add in the chopped mushrooms, thyme and salt and pepper and cook for 10 minutes until the mushrooms have softened.

Add the cauliflower puree, vegetable stock and chopped porcini to the pot, cover and let simmer for 20 minutes.

Using an immersion blender, blend the soup for a few seconds, or longer depending on how chunky you like your soup. Serve topped with fresh thyme.