Tuna Poke Salad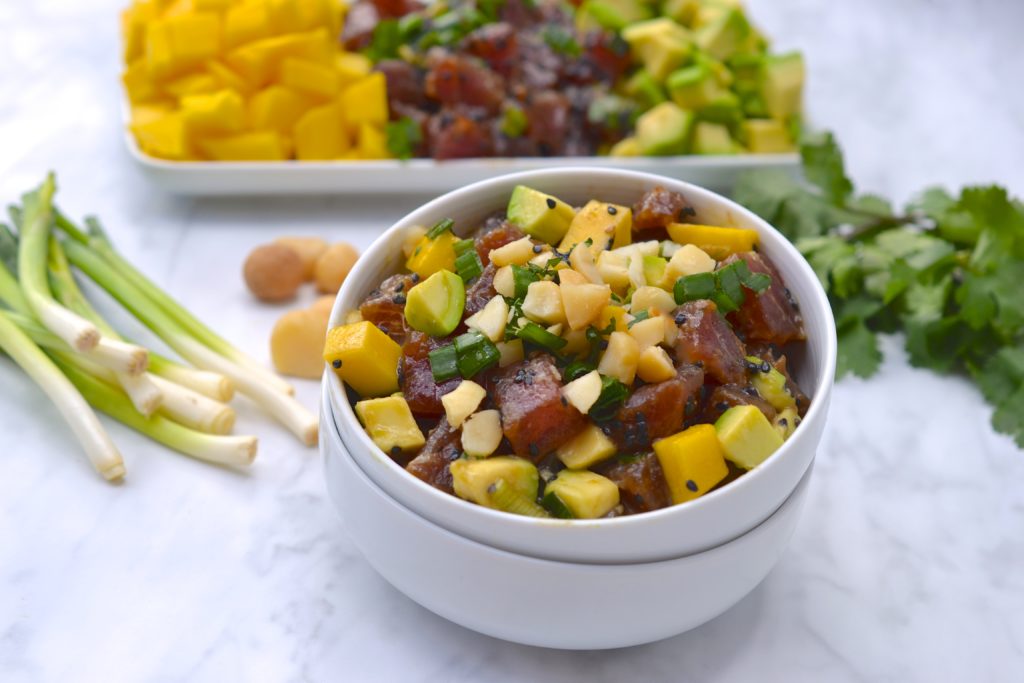 Tuna is hands down my favourite fish. It can take on so many different forms and is delicious whether it's served raw, seared or even canned. I think that a good piece of sashimi grade tuna is always worth paying up for, when it's high quality it practically melts in your mouth.

I absolutely love the simplicity of tuna poke, the flavours are very clean with the marinade giving the tuna a fresh flavour without overpowering the other ingredients. Tuna poke is a dish from Hawaii which traditionally consists of just pieces of marinated tuna, but in this recipe I've added sweet mango, avocado for some creaminess and macadamia nuts which add a delicious buttery crunch.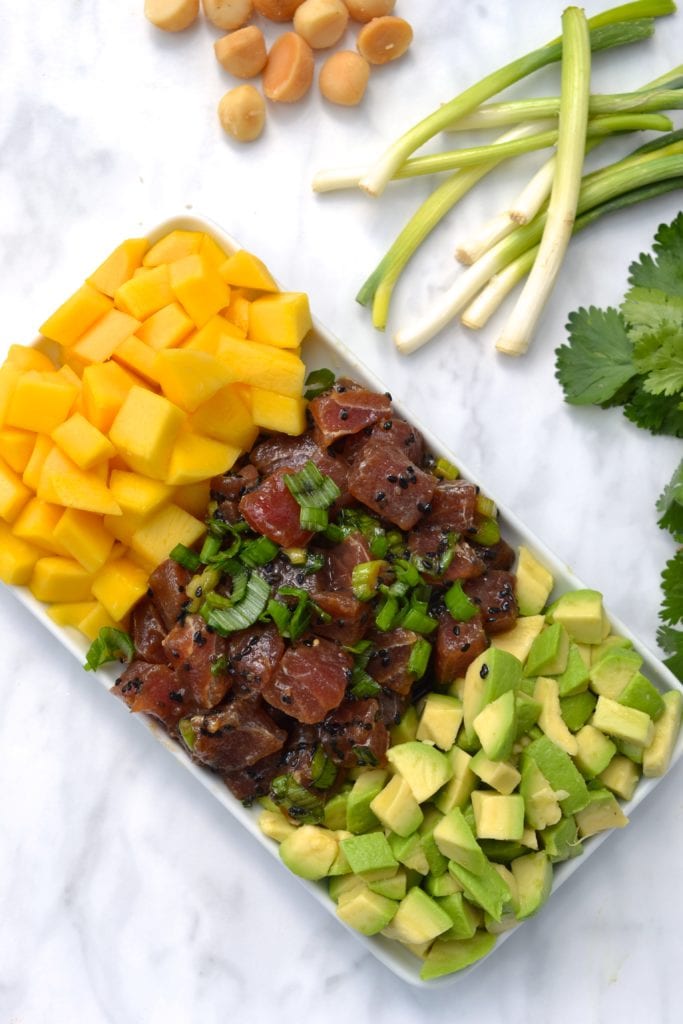 Unlike meat which can often marinate for up to a day in advance, I don't suggest marinating the tuna for any longer than 3 hours as the tamari will begin to change the texture of the soft fish. This Tuna Poke Salad makes for a fantastic refreshing appetizer or light low carb, high protein lunch that will keep you energized throughout the afternoon.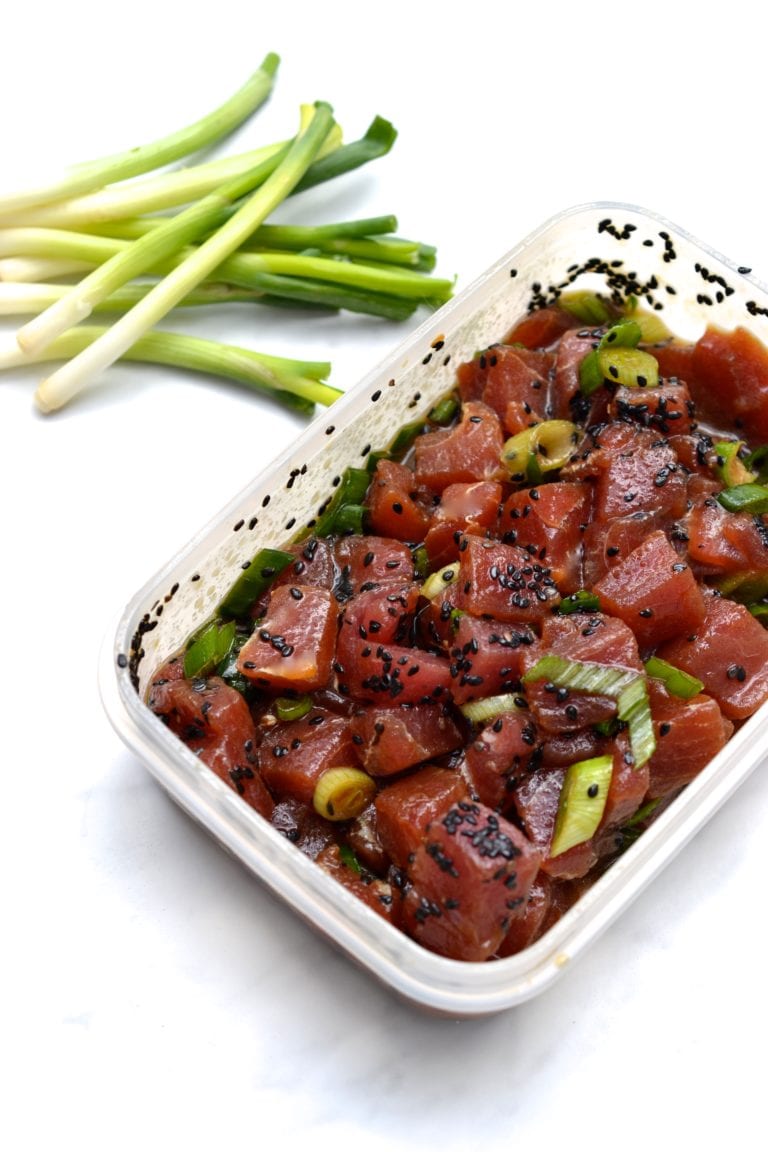 If you make this recipe let me know in the comment section below, I would love to hear what you think or take a photo and tag me (@everylastbite_) on Instagram, I love seeing your photos!
Ahi Tuna Poke
Ingredients
350 grams / 12 ounces sushi grade tuna
2 tbsp sesame oil
1/4 cup coconut aminos or tamari
1/3 cup spring onions chopped
1 tbsp sesame seeds
1 cup avocado
1 cup mango
1/4 cup macadamia nuts chopped
1 tbsp spring onions
Instructions
Cut the tuna into small bite sized cubes and place in a bowl

In a bowl whisk together the sesame oil, coconut amines or tamari, spring onions and sesame seeds. Pour over the tuna and allow to marinate in the fridge for 1-2 hours.

Peel the mango and cut it into small bite sizes cubes. Wait until just before serving to cut up the avocado so the color stays bright.

After 2 hours, combine the tuna, avocado, mango and chopped macadamia nuts. Top with spring onions and serve.