Butternut Squash Tots
These tots are packed with creamy butternut squash, shredded carrot and lots of flavourful spices. Make a big batch and enjoy leftovers as a quick snack, side dish or tossed into a salad. They are Whole30, Vegan and always a big hit with a crowd.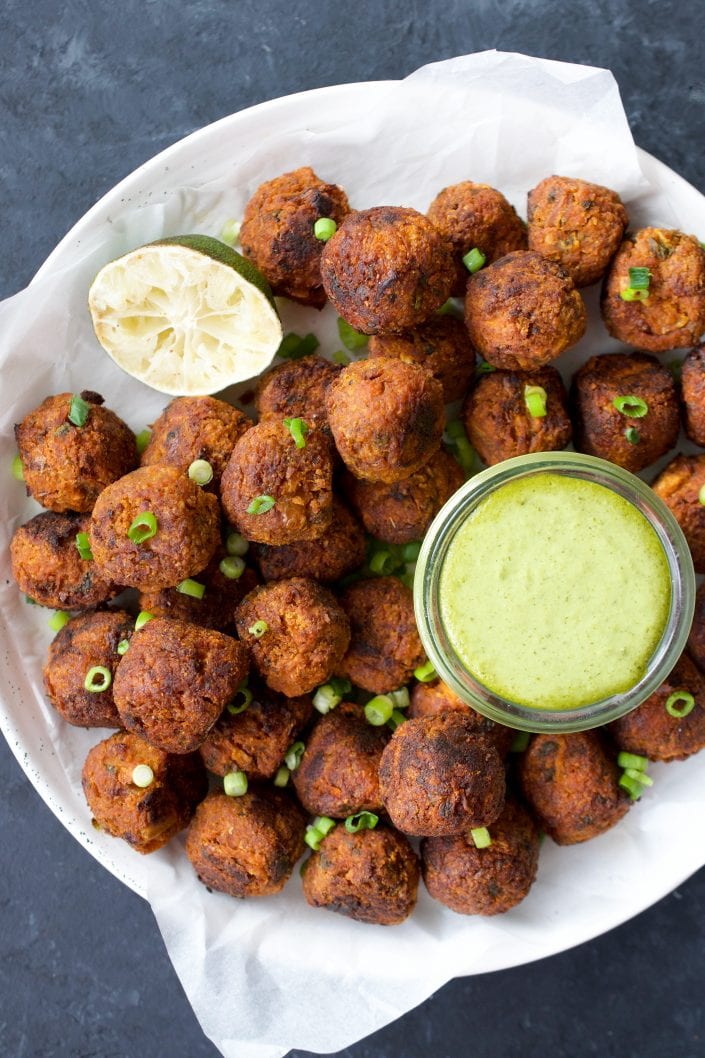 I'm not too sure what the exact definition of a "tot" is, but in my view it's a bite sized ball of potato/sweet potato/butternut squash deliciousness that's slightly crisp on the outside and tender on the inside. Most of the tots I've ever tried have either been deep-fried or pan-fried to help get that crispy outside shell. I wanted to try to avoid oil and frying for this recipe to keep the tots healthy and light without sacrificing any of the texture.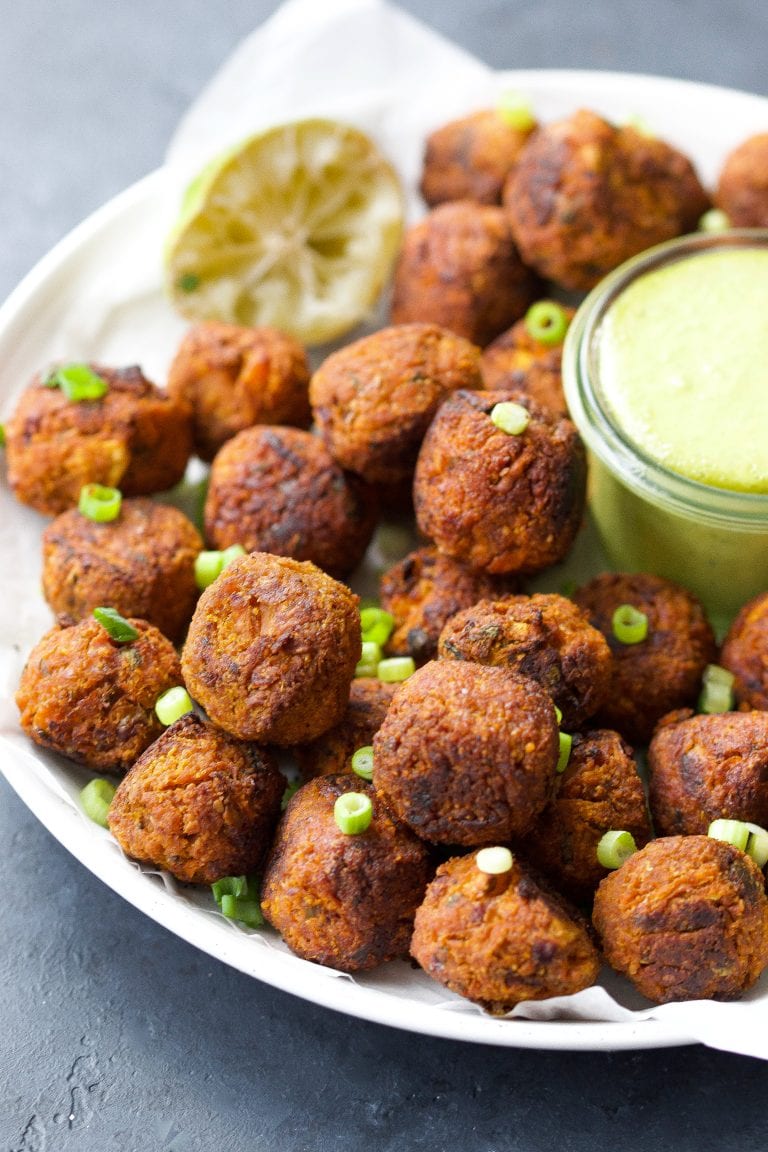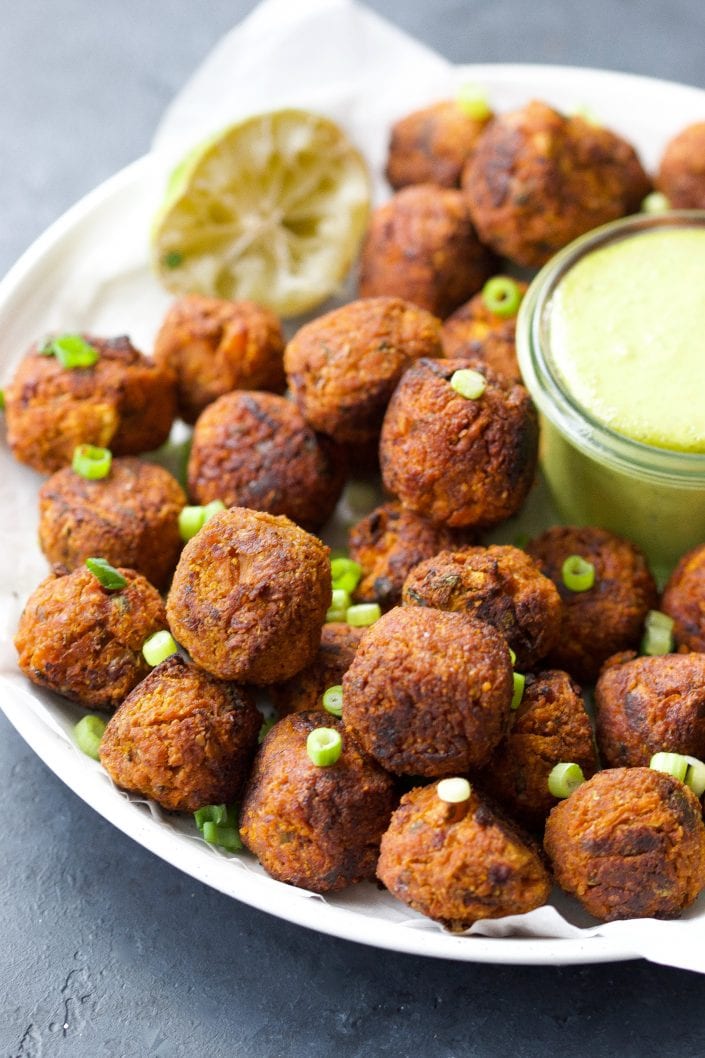 These Butternut Squash tots are full of rich spicy flavour from the addition of paprika, cayenne and cumin with bits of grated carrot and onion to add texture to the butternut squash puree. The mixture is rolled into balls and baked in the oven for 25 minutes to get a nicely crisp shell. The tots hold together well when baked, just be sure to use a spatula when turning them during cooking so that they do not stick to the tray.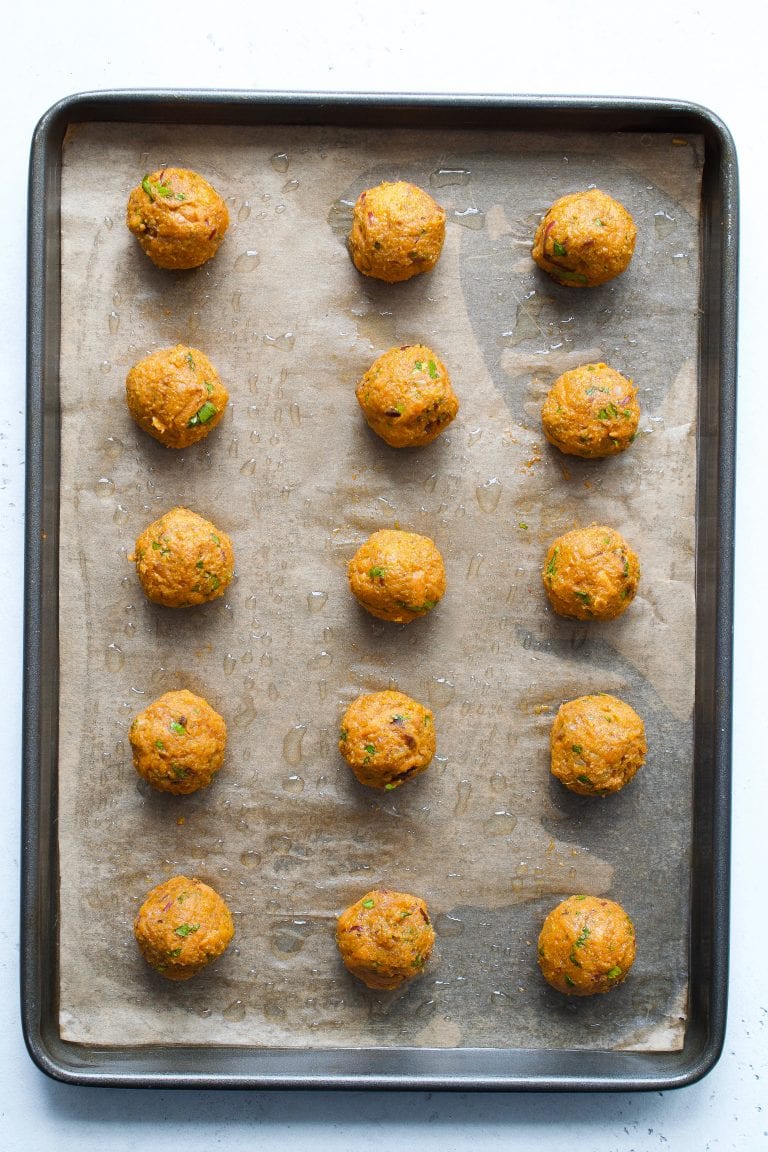 I was amazed at how well these tots lasted as leftover in the fridge and was still snacking on them 3 days later. To really maximize the enjoyment, bake any leftovers in the oven for a few minutes to crisp up before eating.
I like serving these tots with ketchup or chipotle lime mayonnaise.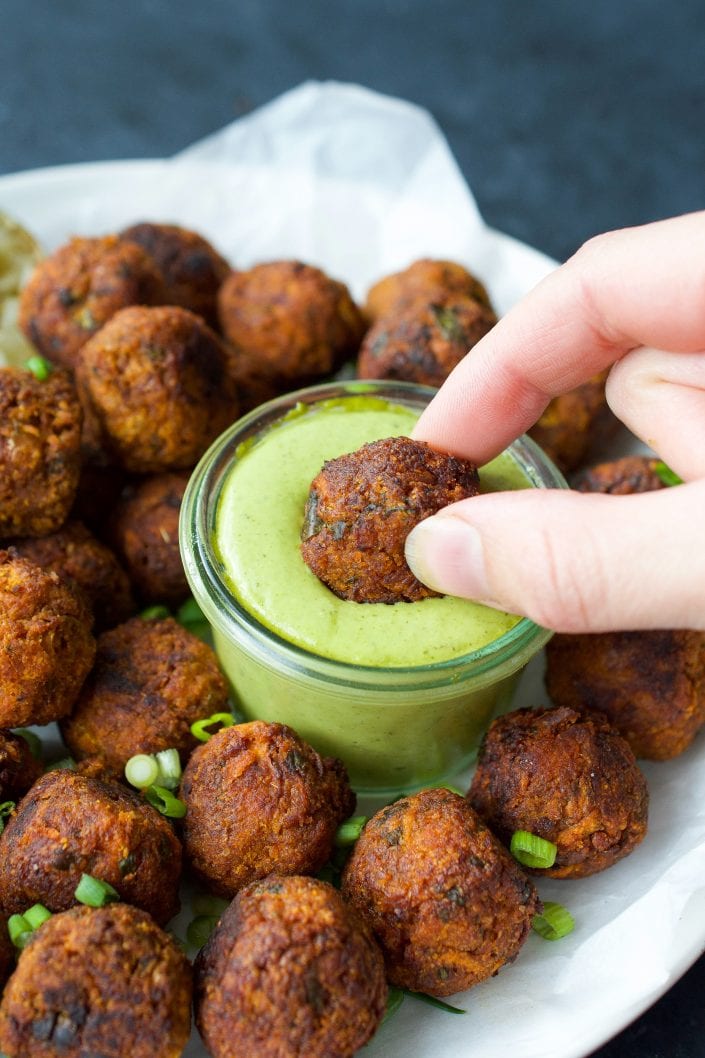 Here are a few other butternut squash recipes that you will love:
---
If you make this recipe let me know in the comment section below, I would love to hear what you think or take a photo and tag me (@everylastbite_) on Instagram, I love seeing your photos!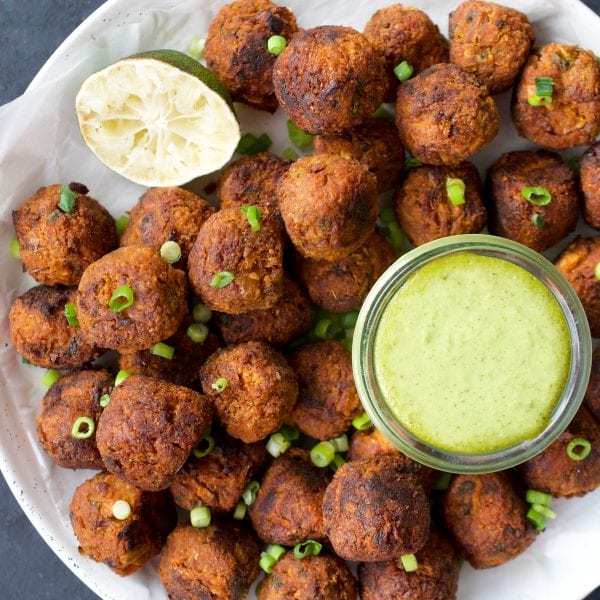 Butternut Squash Tots
Ingredients
2 cups cubed butternut squash
1 tsp olive oil
1/2 cup grated carrot
1/4 cup grated onion
2 tbsp chopped fresh parsley
1/2 tsp smoked paprika
1/2 tbsp cumin
1/4 cup almond flour
1/4 tsp cayenne
pinch of salt
Instructions
Preheat the oven to 175 degrees celsius (350 Fahrenheit) and line a baking sheet with parchment paper

Place the butternut squash cubes on the baking sheet, the should be approximately 1/2 an inch or smaller in size. Drizzle with the olive oil and bake in the oven for approximately 25 minutes until tender and lightly browned in colour

Place the cooked butternut squash in a bowl and mash with a fork until a puree is formed and there are no large chunks, the smoother the better

Add to the puree the grated carrot, onion, parsley, paprika, cumin, almond flour, cayenne and salt and stir until well combined.

Roll the batter into bite sized balls and place them on the baking sheet which you may want to lightly grease it to prevent sticking.

Bake the balls in the oven for approximately 30-35 minutes, checking and turning every 10 minutes or so to ensure that each side cooks evenly and doesn't burn.

Serve the balls warm with your favourite dipping sauce