Tahini & Honey Cookies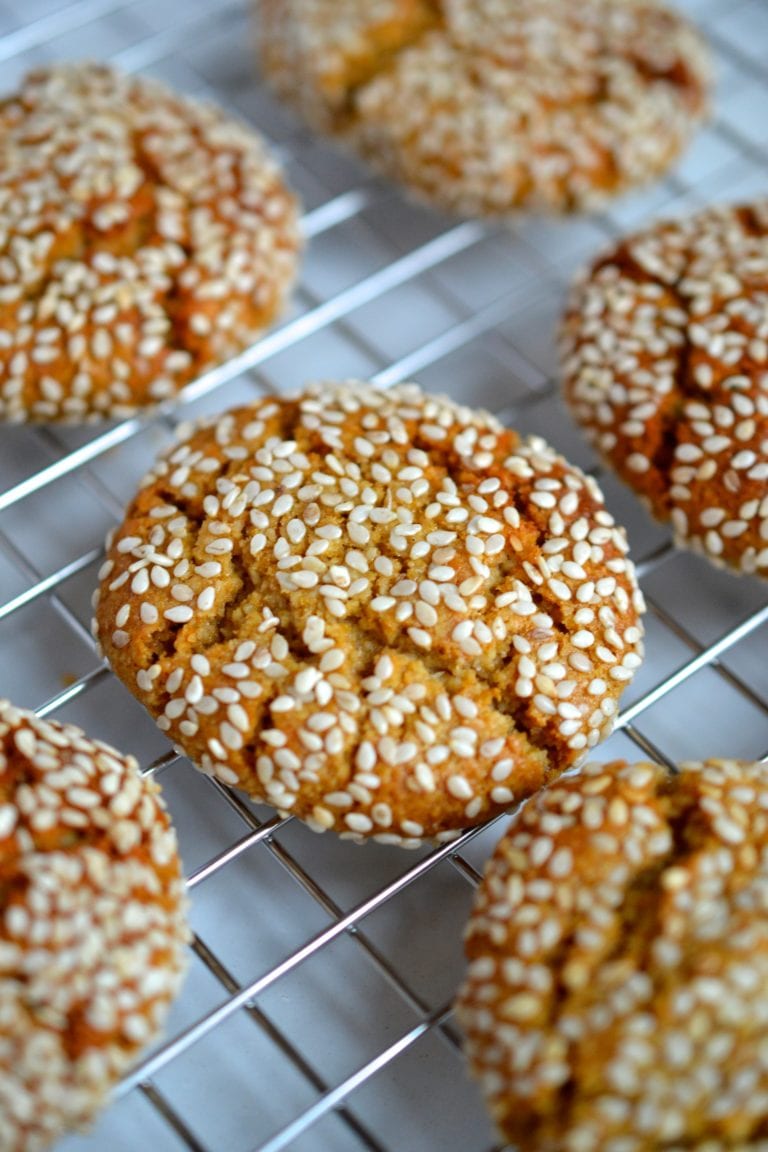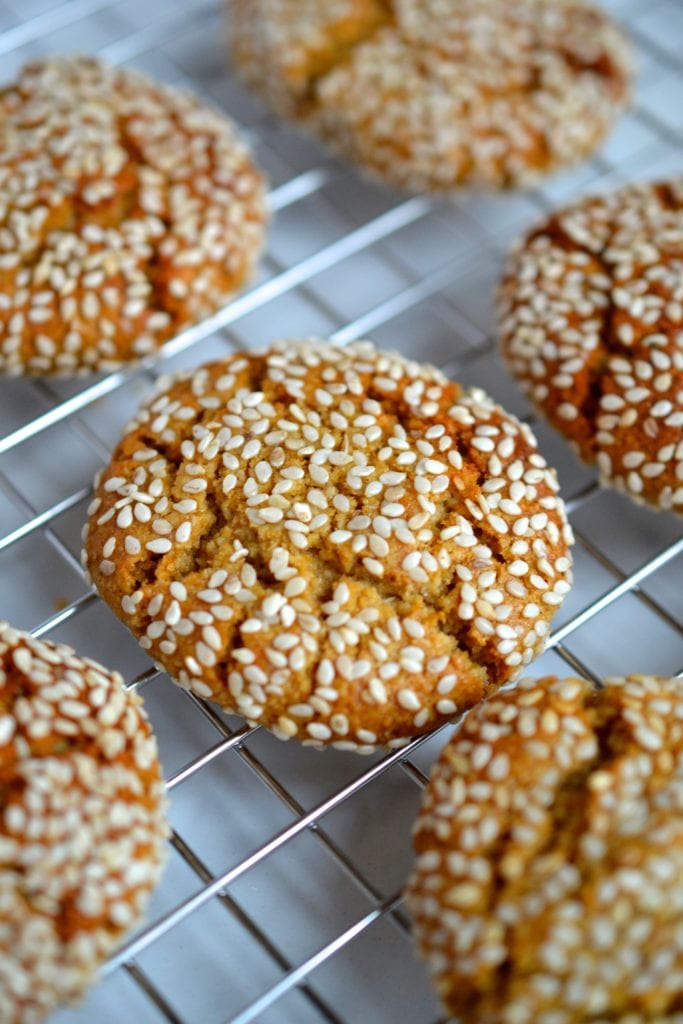 Are you guys in full Christmas baking mode yet? Holiday baking has always been one of my favourite activities in the lead up to Christmas and I am always on the look out for interesting new cookie flavour combinations.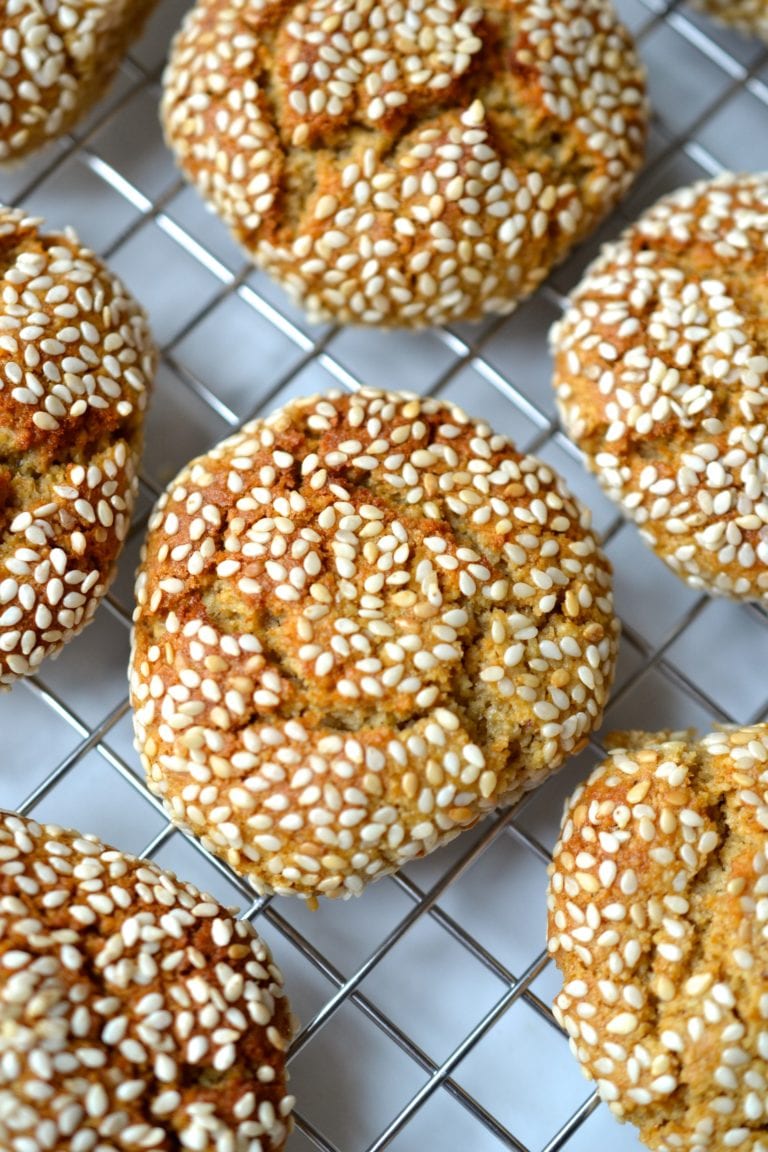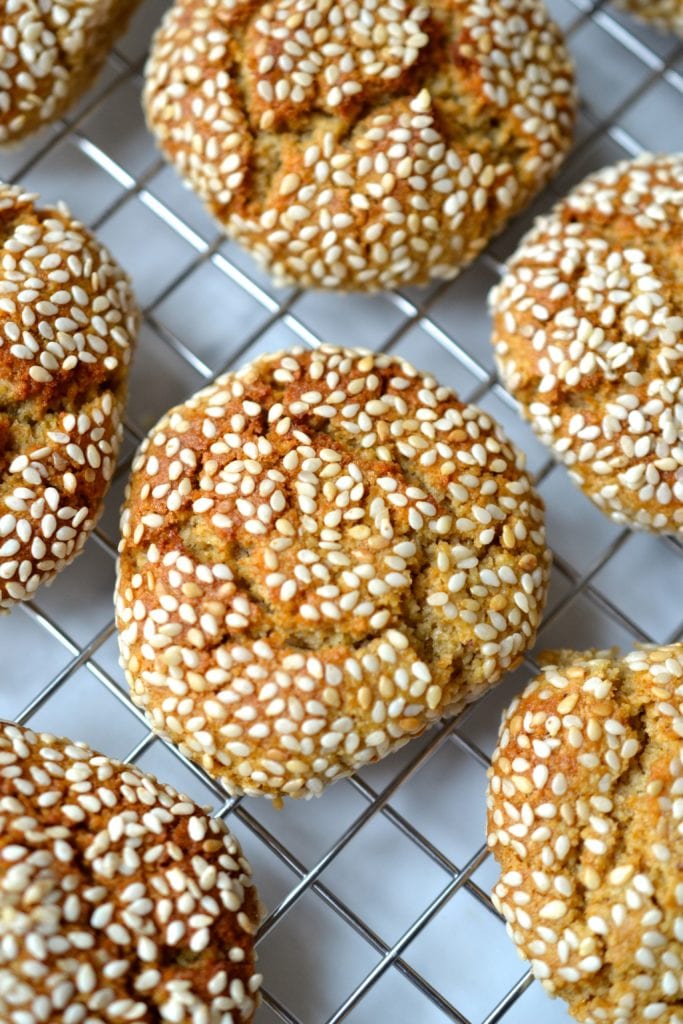 Unfortunately with chocolate not allowed for anyone following the Specific Carbohydrate Diet, the flavour combinations become quite limiting. I love anything nut butter flavoured, and coconut and raisin will forever be my favourite, but I think I have finally discovered something unique and special.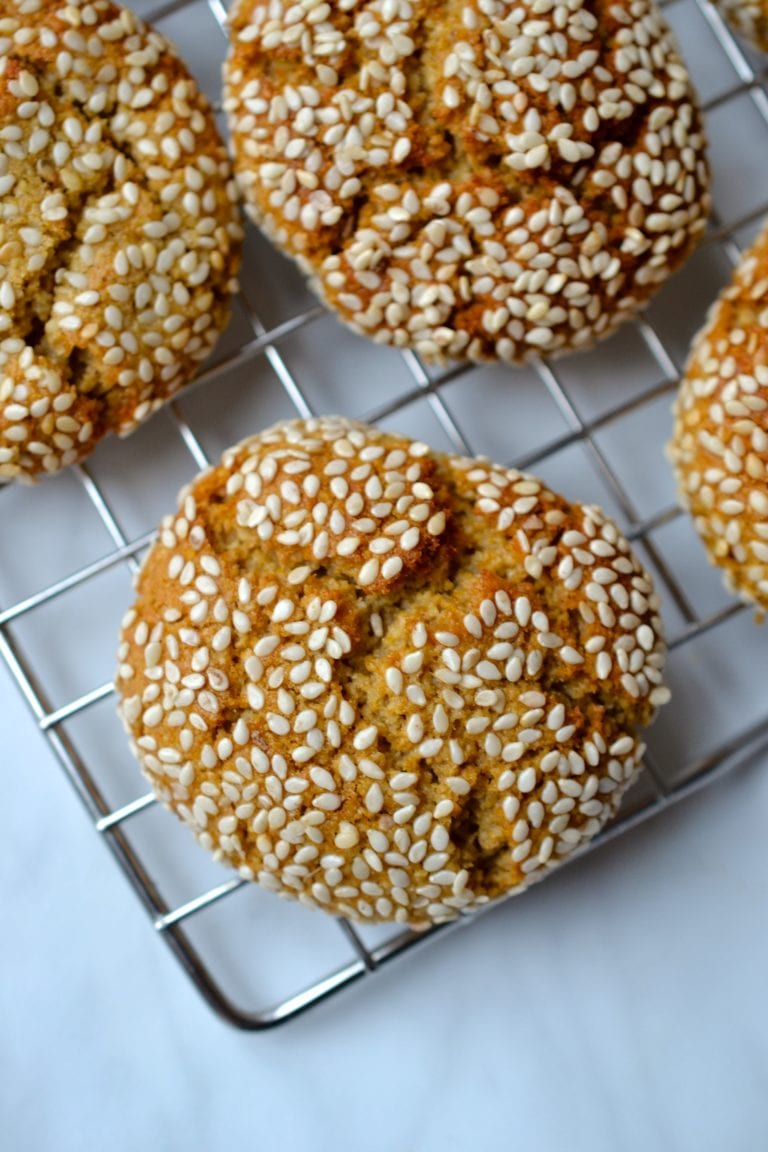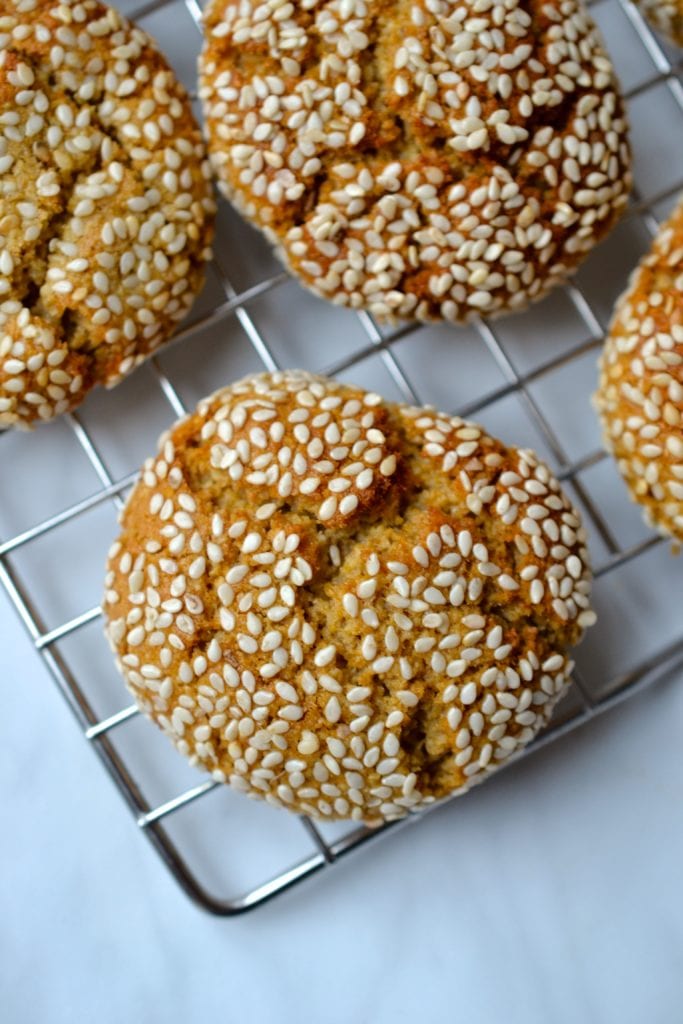 Tahini cookies. To be more specific tahini and honey cookies, but tahini is the real star of the show here.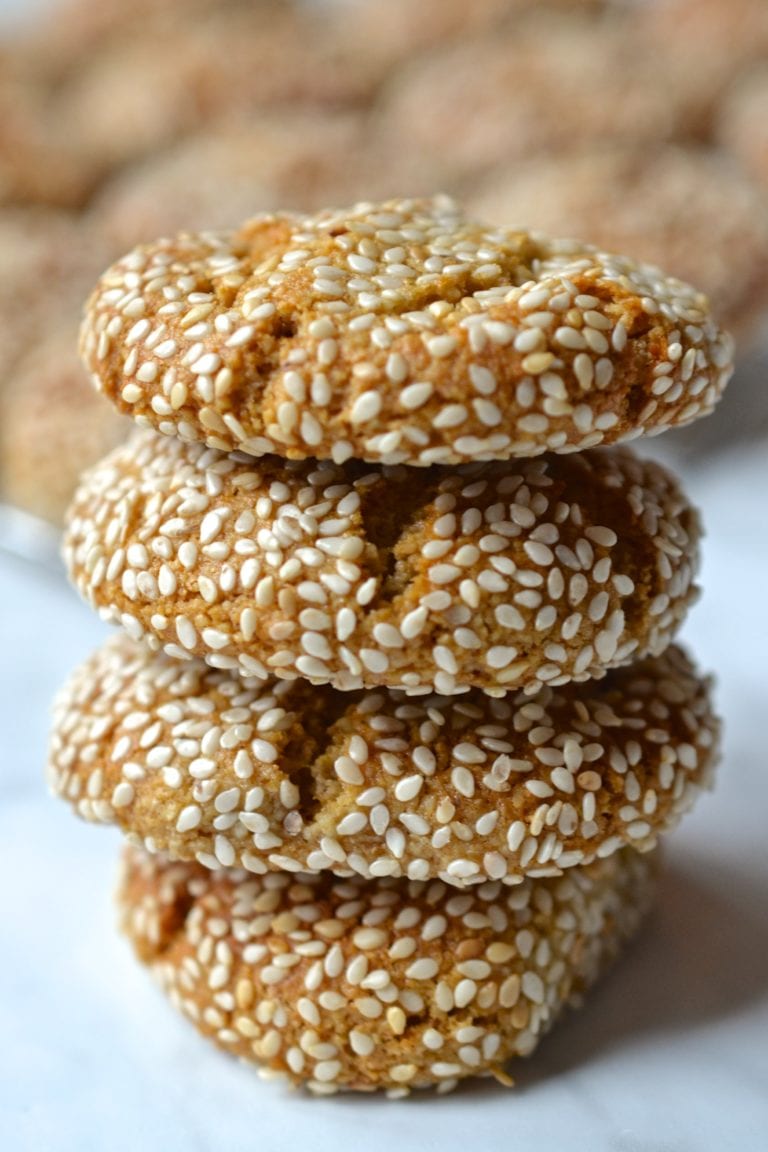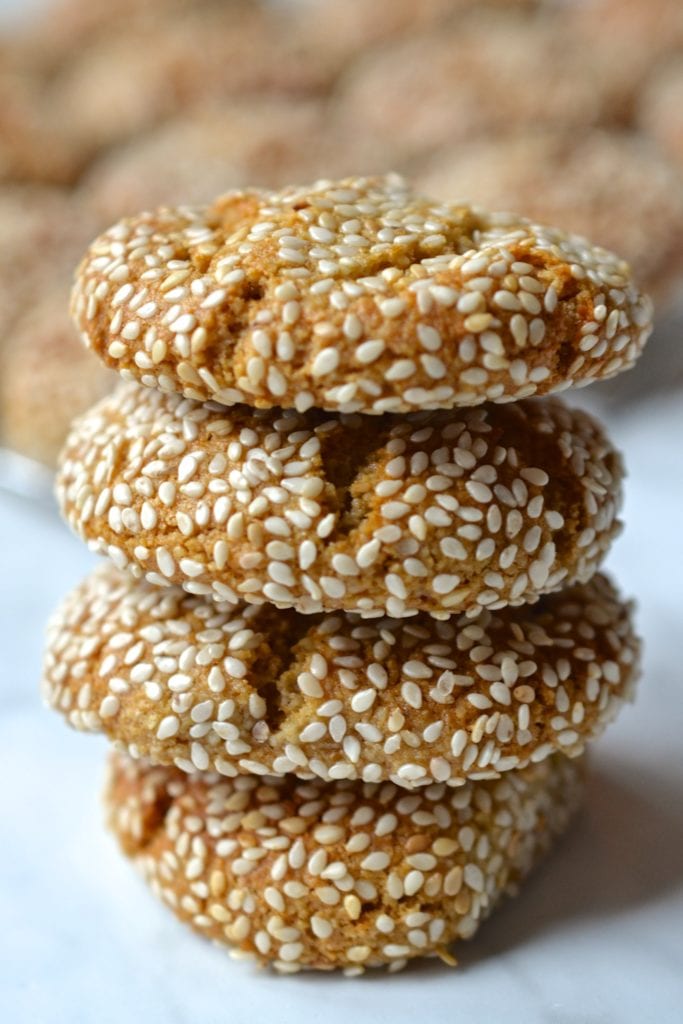 Why has it taken me so long to make these!?! They are sooooo good!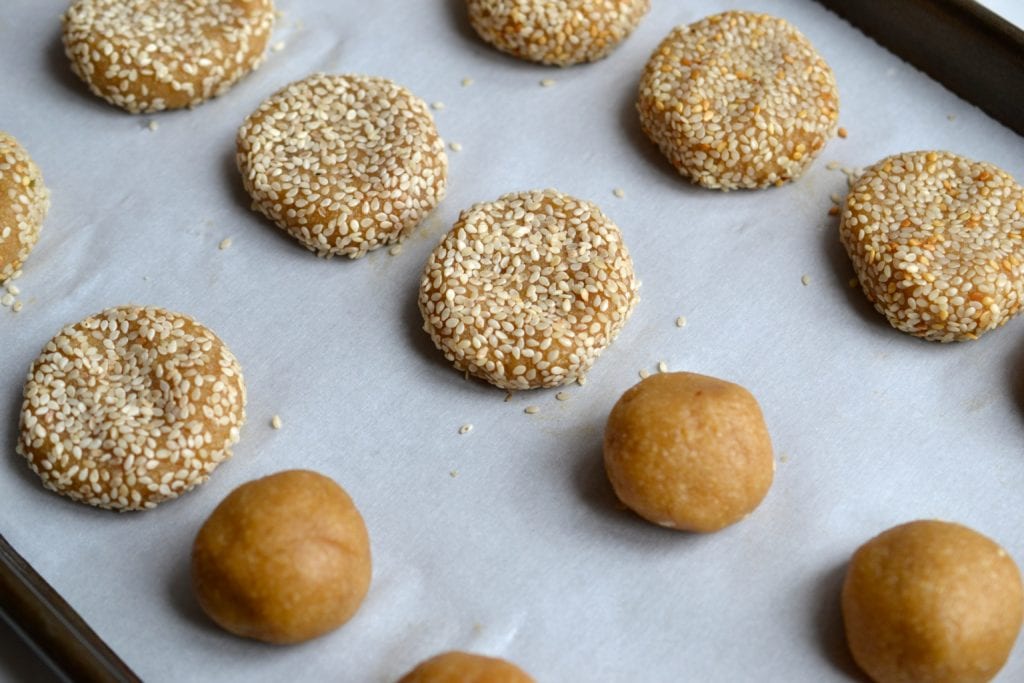 They are a soft cookie with a slightly chewy texture in the middle and sesame seed coating that give them a crunchy crust.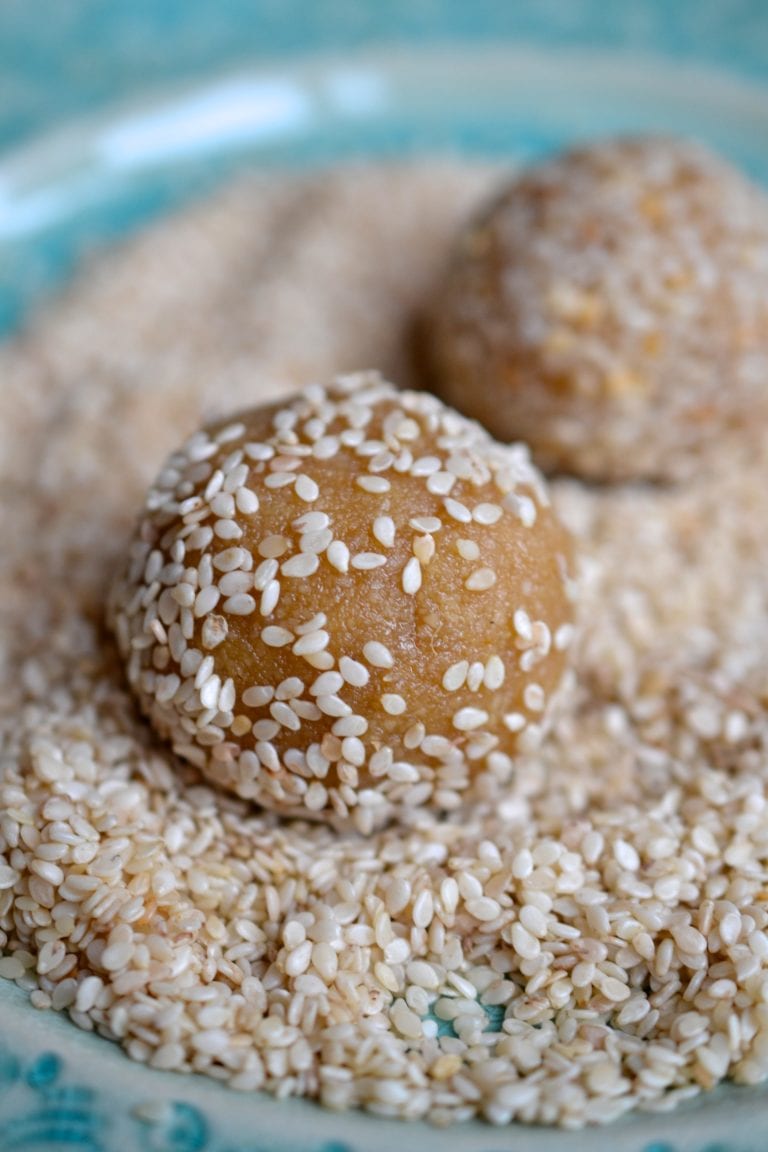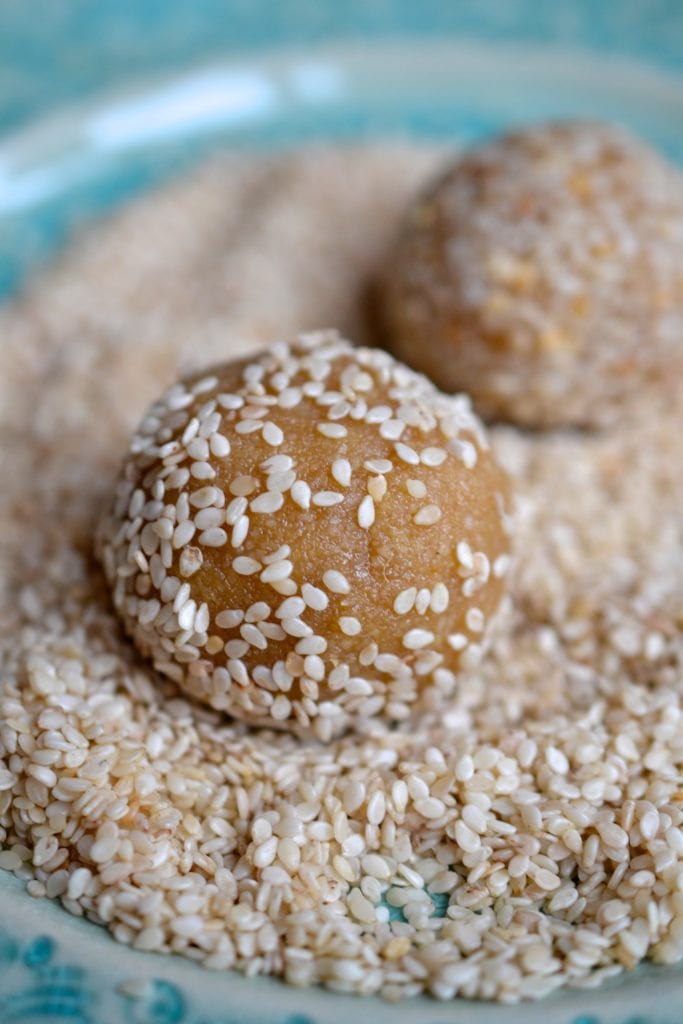 If you are unsure about adding tahini, an ingredient I used to only associated with hummus and middle eastern dishes to a cookie, fear not, the flavours totally work. The tahini gives the cookies a subtle nutty flavour that is perfectly complimented by the honey.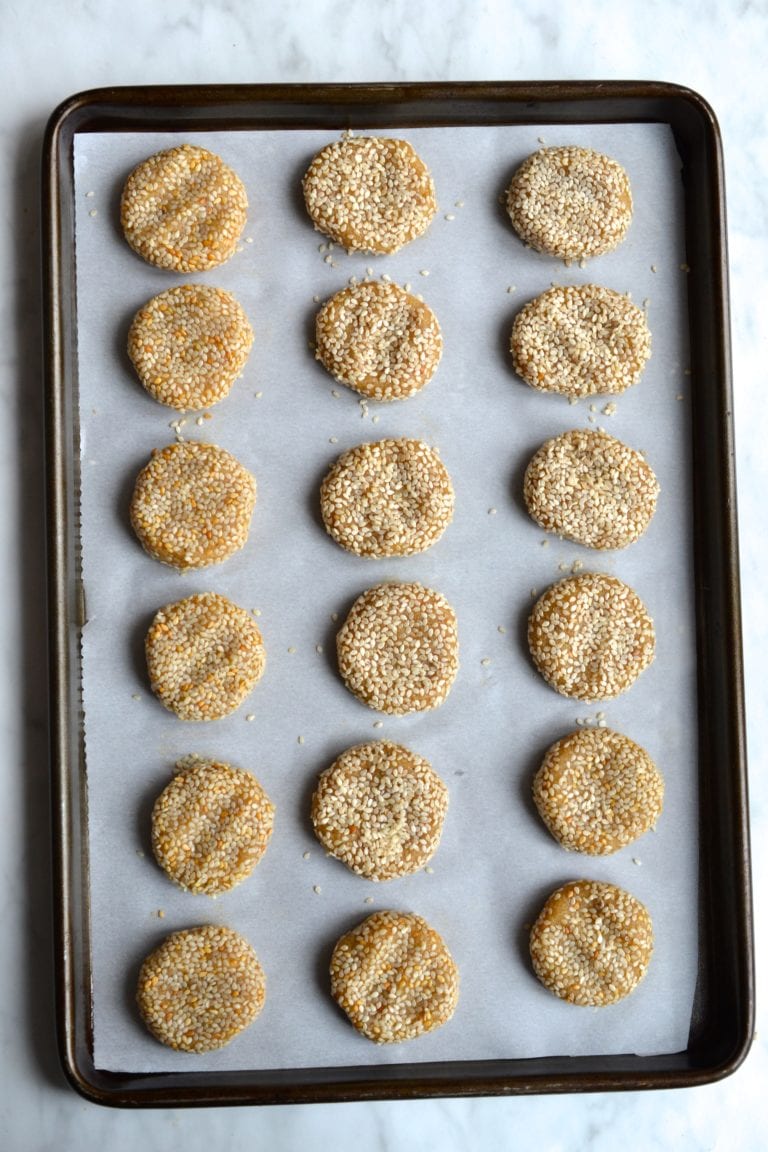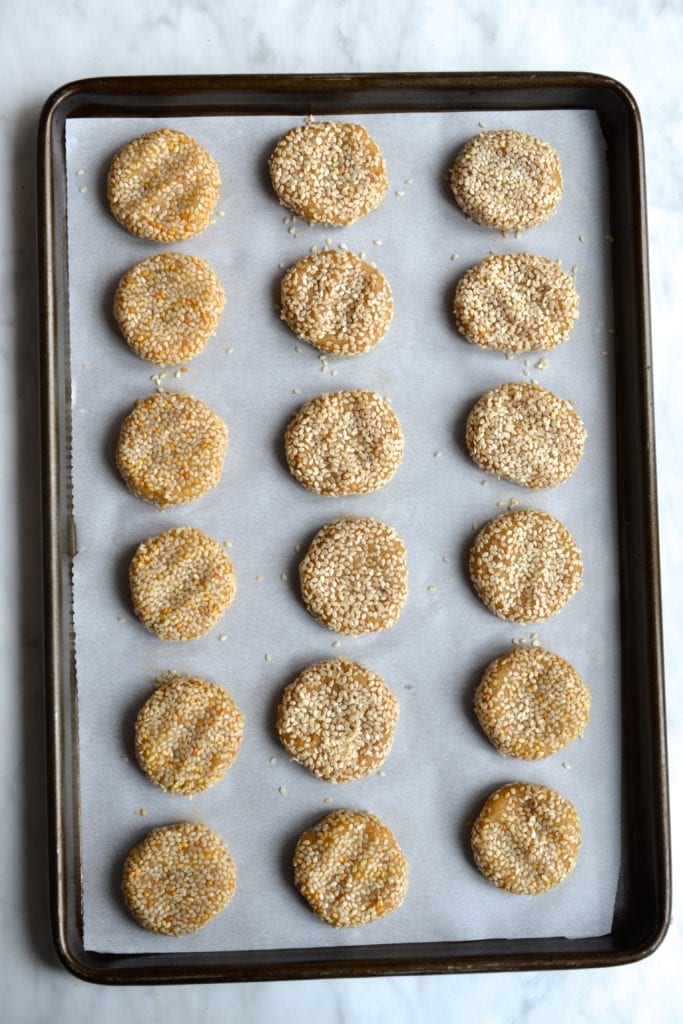 I am not a fan of overly sweet cookies and find that these are perfect. They are sweet enough to satisfy a sugar craving, while also feeling slightly healthy (at least thats what I keep telling myself each morning when I have one or two for breakfast).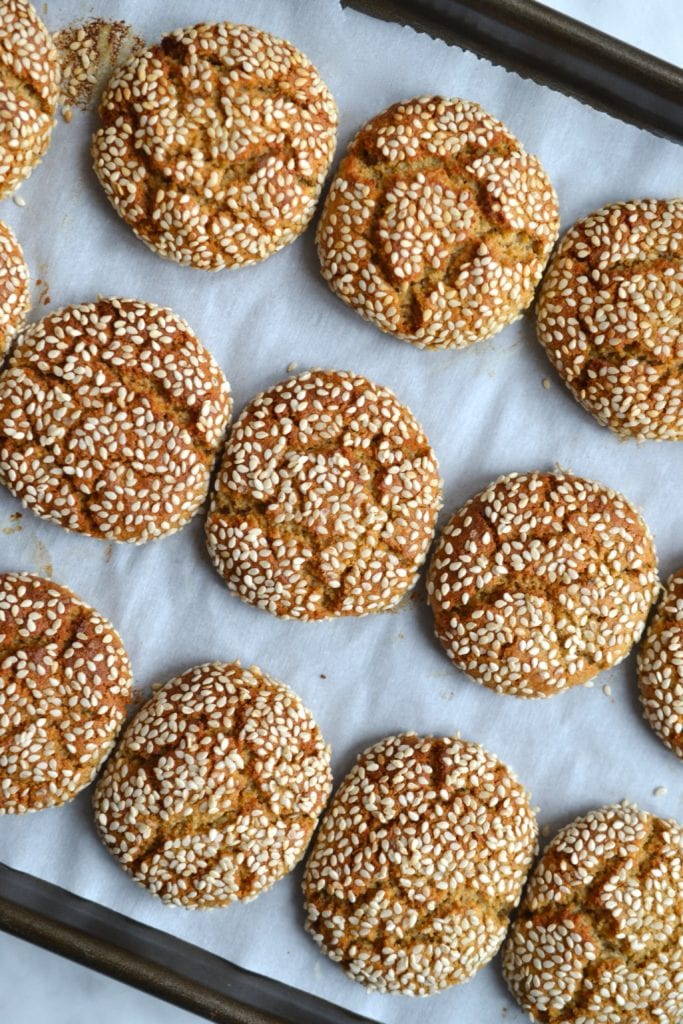 If you are looking for a fun new cookie flavour to make this Christmas, you have got to give these Tahini & Honey Cookies a try, you won't be disappointed!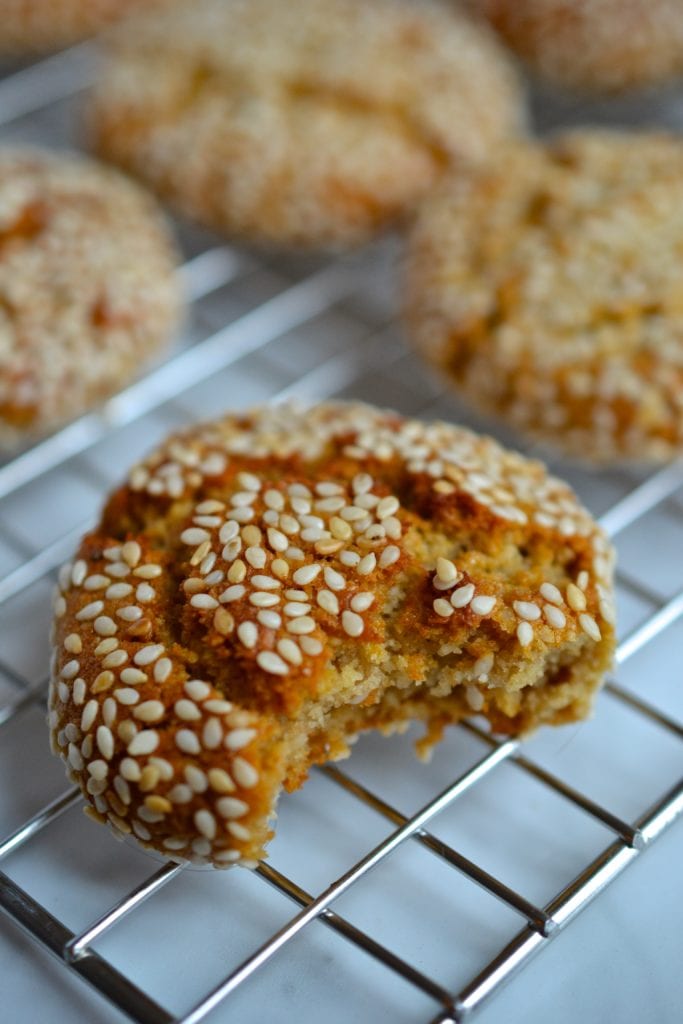 If you make this recipe let me know in the comment section below, I would love to hear what you think or take a photo and tag me (@everylastbite_) on Instagram, I love seeing your photos!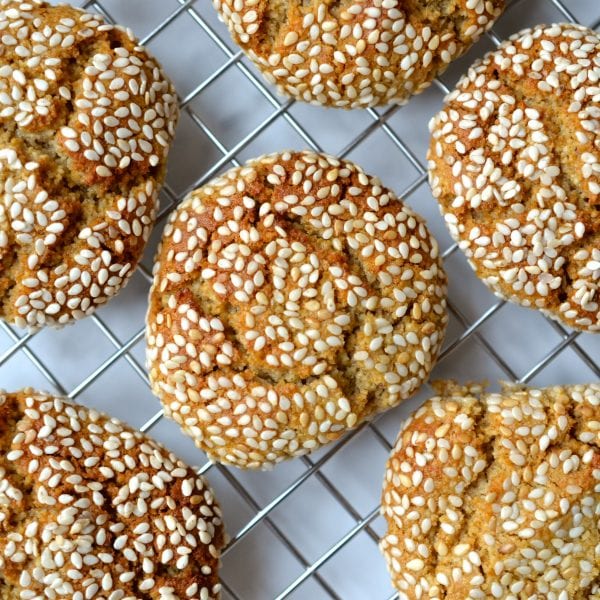 Ingredients
1/3 cup tahini
1/3 cup honey
1 tsp vanilla extract
1 egg
1/2 tsp baking soda
1/4 tsp salt
1 1/2 cups almond flour
1/2 cup white sesame seeds
Instructions
Preheat the oven to 175 degrees Celsius (350 degrees Fahrenheit) and line a baking sheet with parchment paper.

In the bowl of an electric mixer combine the tahini, honey, vanilla and egg and blend until smooth. Stir in the baking soda, salt and almond flour and mix until fully combined.

Pour the sesame seeds onto a plate. Scoop out tablespoon sized amounts of batter and roll into balls. Roll the balls in the sesame seeds so that they are fully coated on all sides.

Place the 20-24 sesame coated balls onto the baking sheet and press down firmly to flatten. Leave approximately 1 1/2 to 2 inches between each cookie as they will expand when baked.

Bake for 12 to 14 minutes until the cookies are golden brown in colour.

Allow the cookies to cool on the baking sheet for approximately 5 minutes before transferring to a wire cooling rack.