Green Super Spinach Smoothie

I don't know why it has taken me so long to tell you about this smoothie. I first started drinking green smoothies about 6 years ago after reading a book by Kimberley Snyder and have had one almost every single day since. Over the years I have gradually modified the ingredients and quantities, and have finally settled on this version. It's healthy, it's simple, and it's tasty.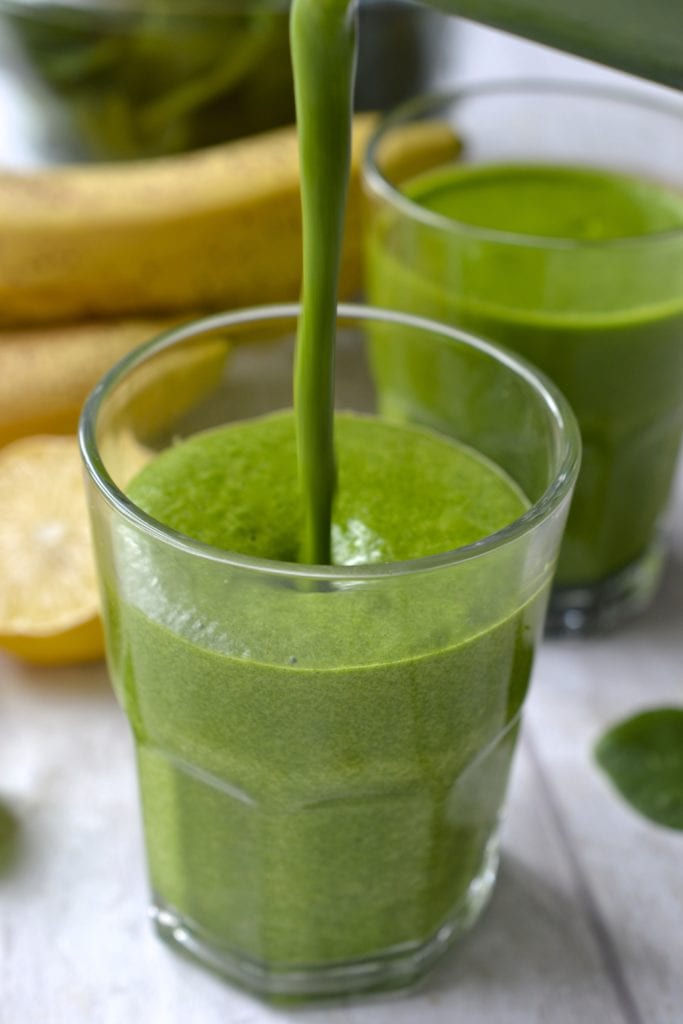 If you are new to the world of spinach smoothies, let me start by saying that although this smoothie is bright green and contains 4 cups of spinach you can't taste the leafy green, I promise!

Feel free to play around with the ingredients in this smoothie. I love using orange juice as the sweetener to keep the sugar content low, but you could always add in a splash of maple syrup or honey instead. You can also replace the water and orange juice with almond milk and a spoonful of nut butter, or swap the orange juice for half an apple or pear.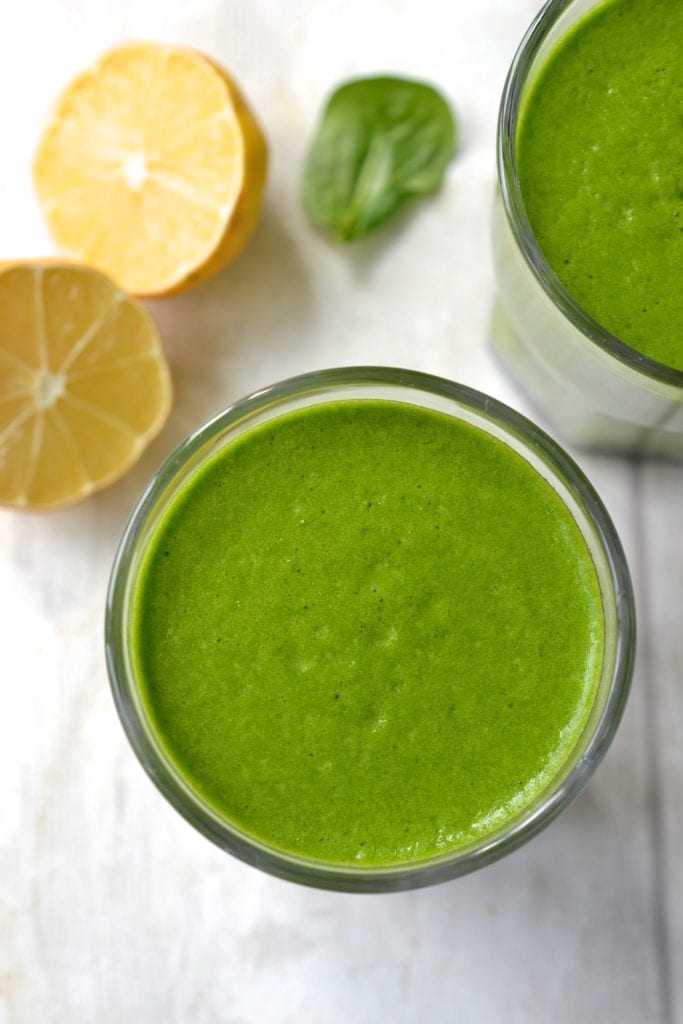 This smoothie is healthiness in a glass. It contains over 3 of your 4 recommended daily servings of vegetables and the entire recipe is under 140 calories. Another unexpected benefit of drinking it every day was the impact on my eyes! I used to have an addiction to drops to treat my dry and red eyes, but after having about 2 months of drinking this smoothie regularly the whites of my eyes were noticeably whiter and my need for eye drops decreased dramatically.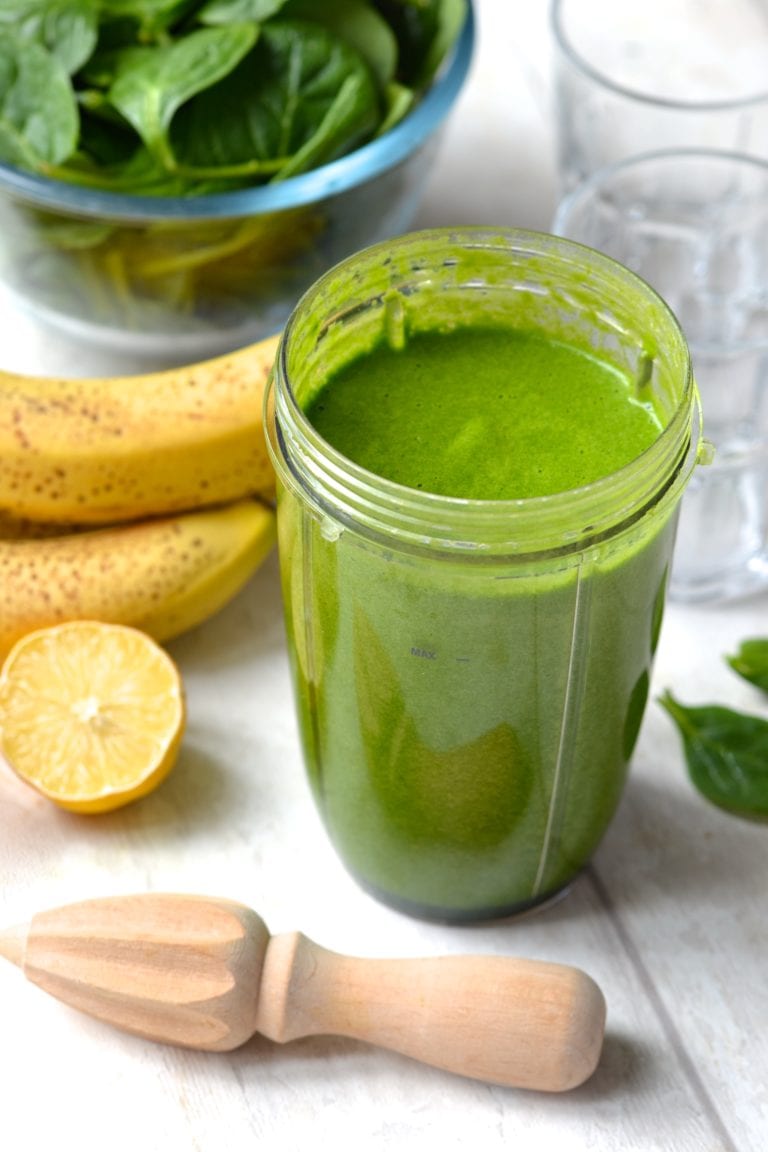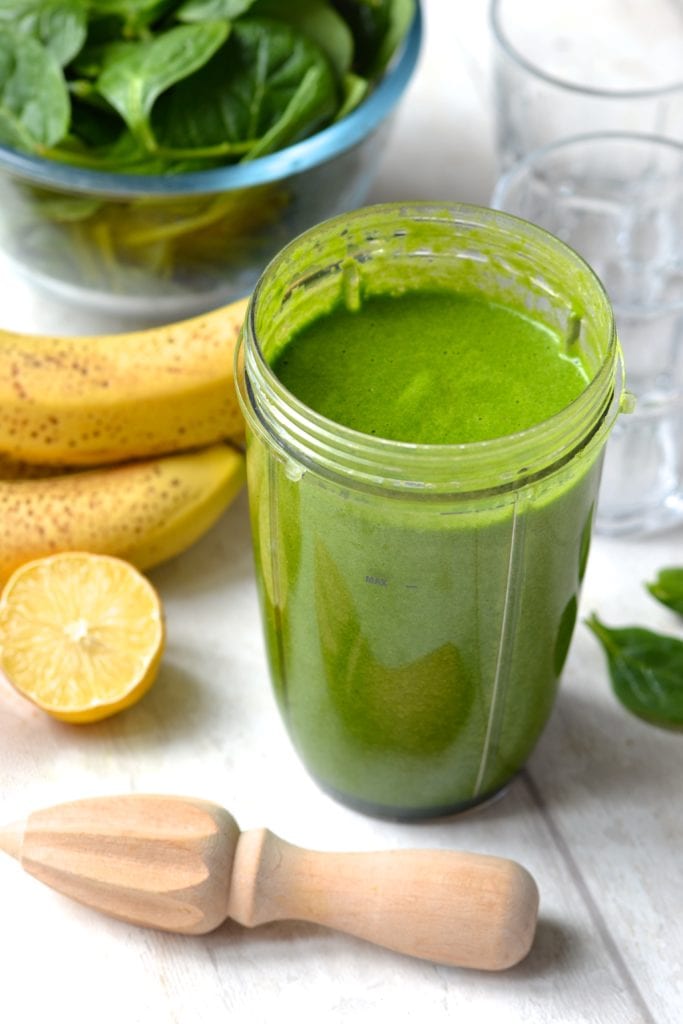 I've recently started adding a scoop of Vital Proteins Collagen to my smoothies and can't get over the difference it has made to my nails and skin. It's incredibly hard to find (and expensive!) here in the UK so I have been begging anyone visiting from North America to smuggle some over in their suitcases. I find that adding a scoop of collagen to my smoothie makes it light and frothy which I really like.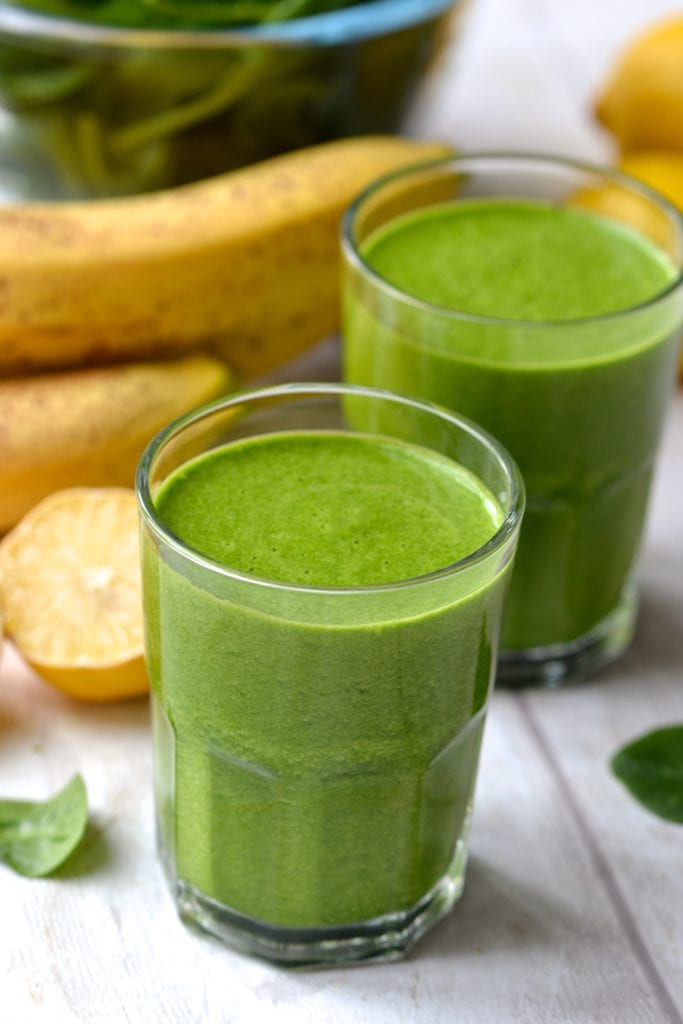 If you make this recipe let me know in the comment section below, I would love to hear what you think or take a photo and tag me (@everylastbite1) on Instagram, I love seeing your photos!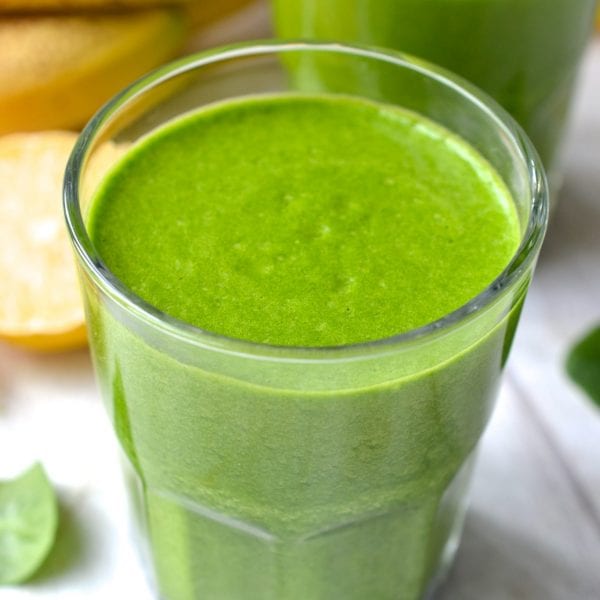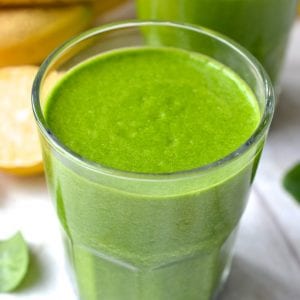 Ingredients
1/2 frozen banana peeled
4 cups fresh spinach
juice from 1/2 a lemon
1/2 cup orange juice
1 cup water
Notes
*if you don't like the flavour of vegetable smoothies you can add 1 tsp of honey or maple syrup to sweeten it. Alternatively you can also add 1/2 apple or pear.