Green Tropical (Spinach) Popsicles
These green popsicles are packed with spinach which makes them a vibrant green colour but they taste tropical! They are a great way to sneak some extra veggies into your diet and no one will ever guess they are spinach popsicles! They are Vegan and Paleo and only contain a handful of ingredients!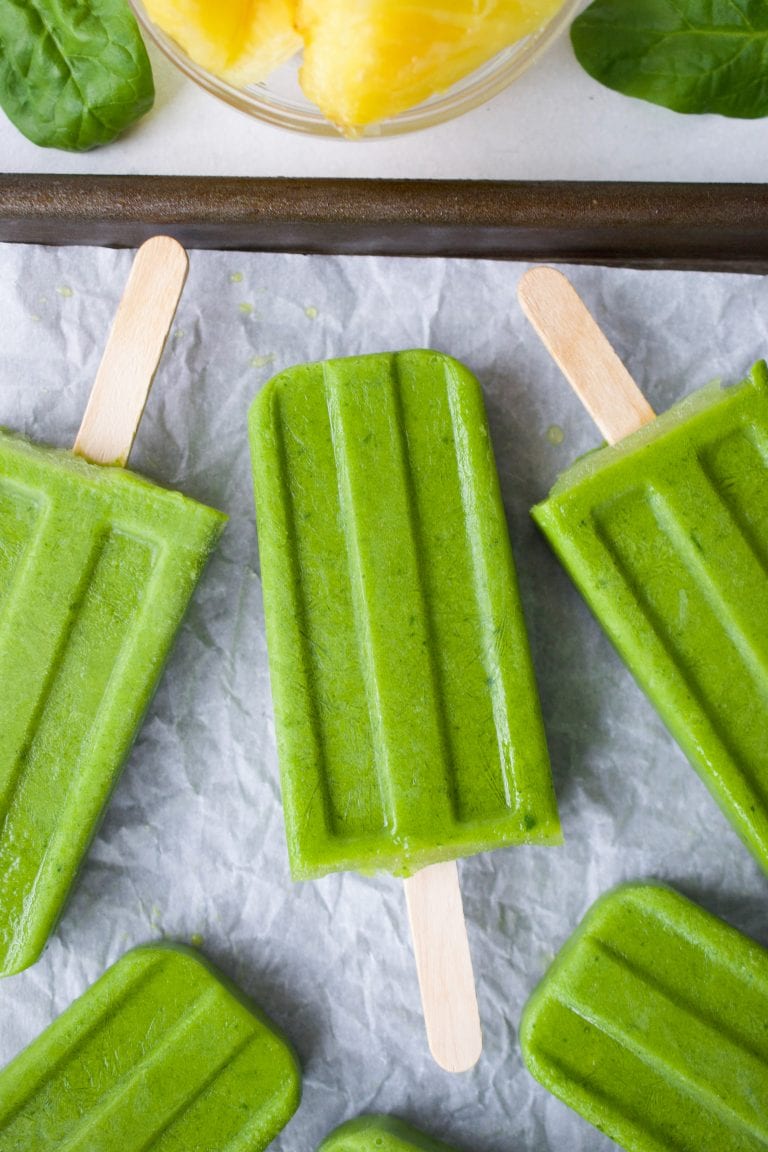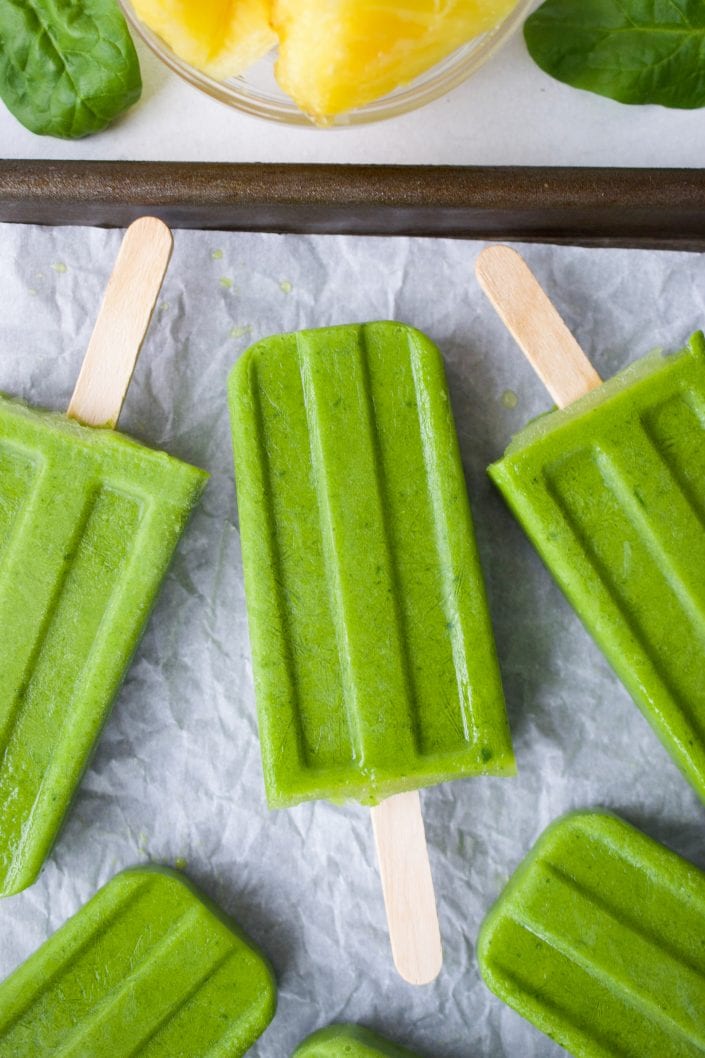 These popsicles are a spin on my Green Super Spinach Smoothie which I have almost every single day. I love sneaking extra veggies into things like smoothies and popsicles to up my daily intake of vegetables and spinach is a great one to add because its taste becomes completely undetectable when mixed with fruit. Although these popsicles are bright green, they taste fruity and tropical!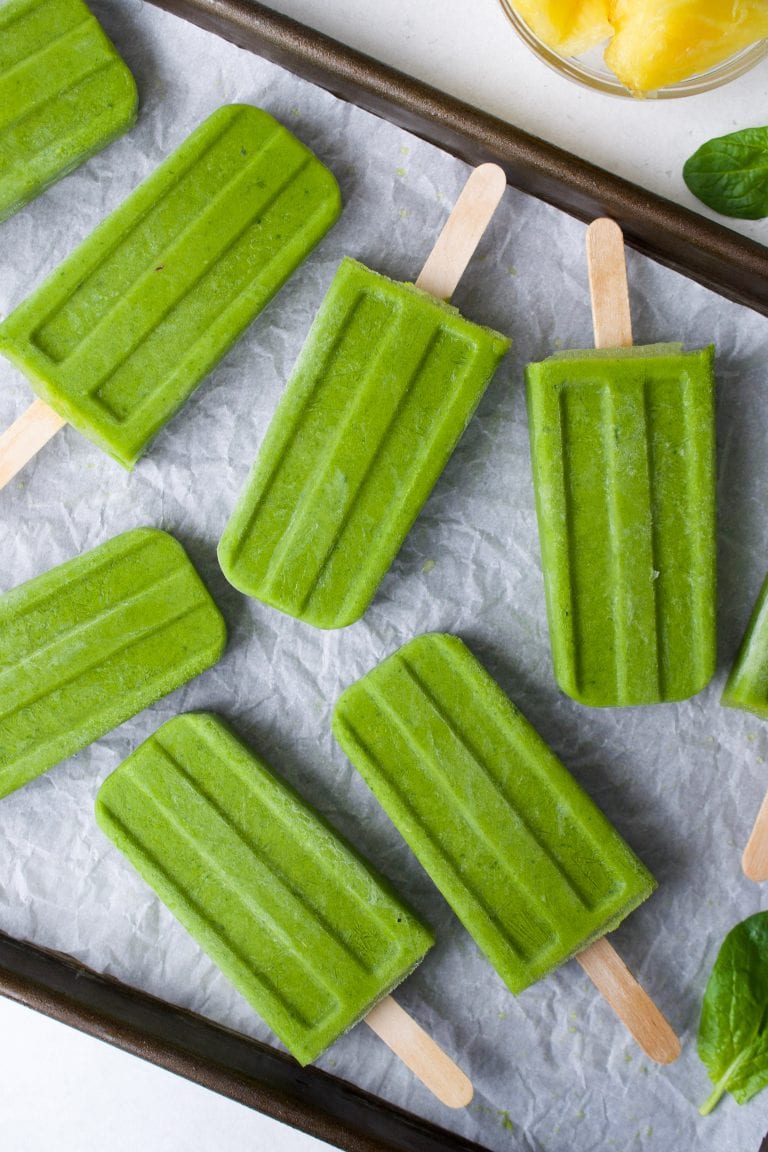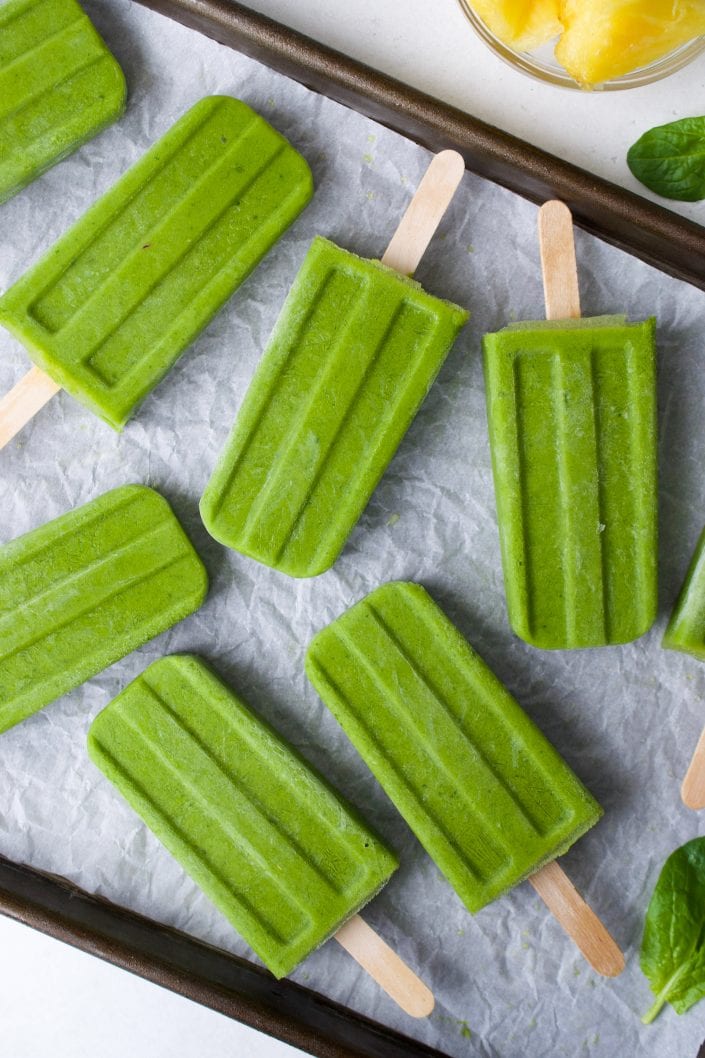 Why you are going to love these green tropical (spinach) popsicles:
They taste fruity! They are packed with my favourite combination of tropical flavours, orange, pineapple and coconut. 
Very adaptable: Feel free to add in other fruits depending on what you have on hand. Mango, papaya or strawberries would all be a great addition to the popsicles. 
So refreshing: These are a great sweet treat to keep stashed in the freezer and enjoy as a snack or dessert during summer. 
They are healthy: They are packed with vitamin A and C and calcium! Although they are green you would have no idea they have spinach in them! Plus they are naturally Vegan and Paleo.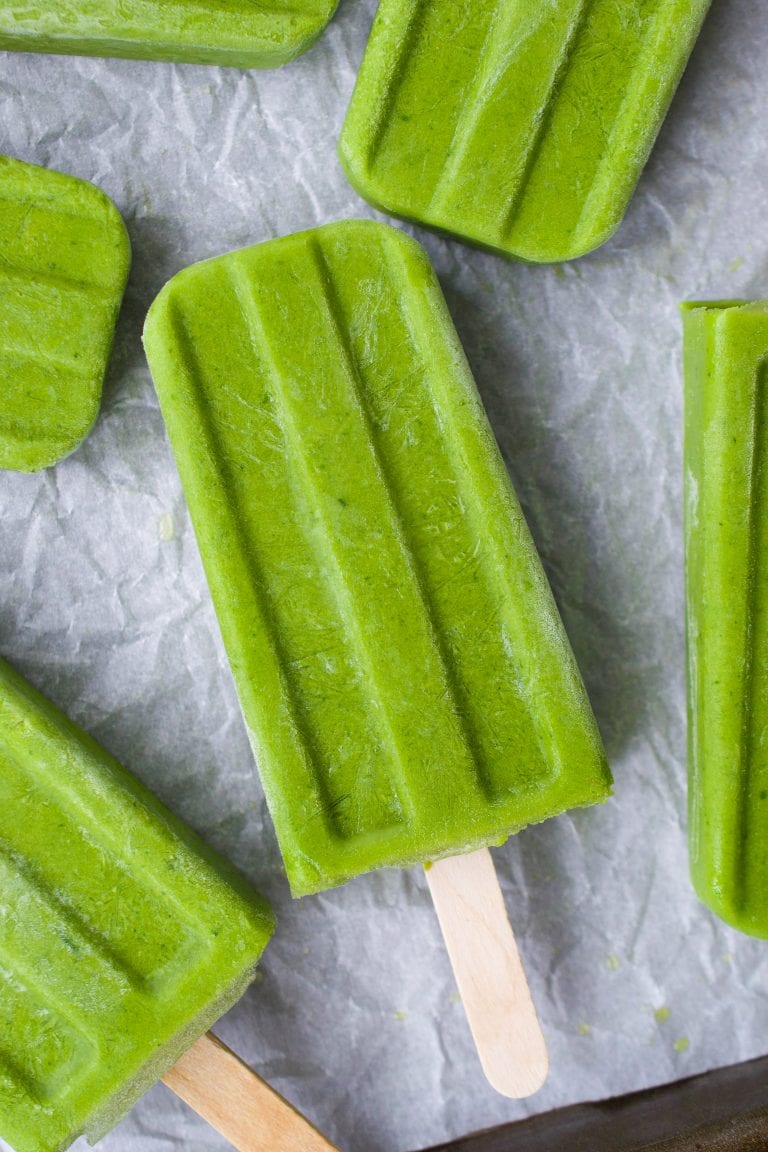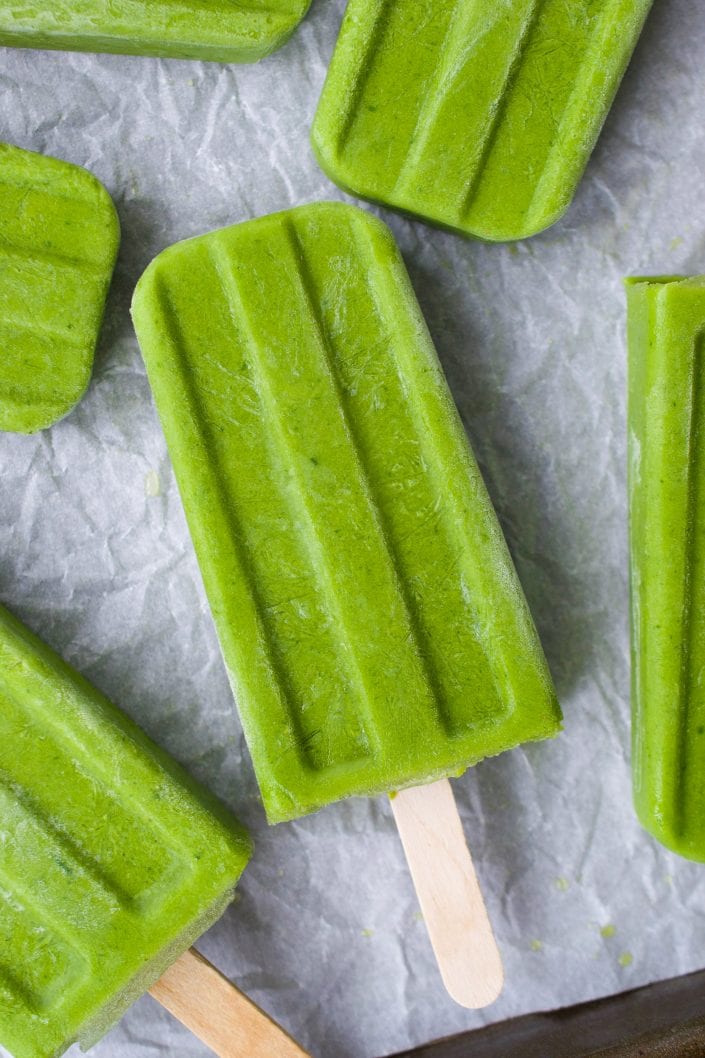 Here are a few other frozen treats that are perfect for summer…
---
If you make this recipe let me know in the comment section below, I would love to hear what you think or take a photo and tag me (@everylastbite_) on Instagram, I love seeing your photos!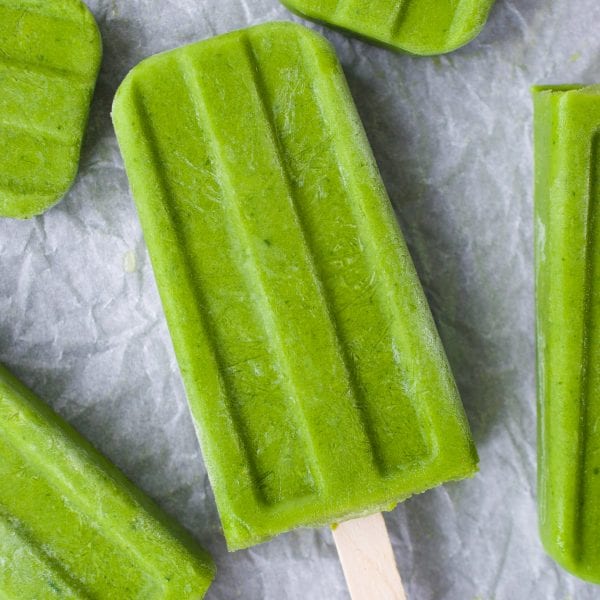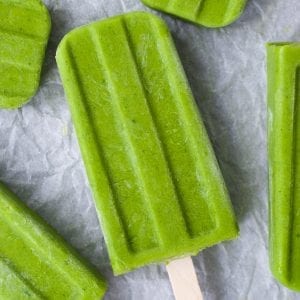 Ingredients
1 orange peeled
1 cup orange juice
1/2 cup coconut milk
2 cups chopped pineapple
2 cups spinach
Instructions
In a blender combine all of the ingredients and blend until completely smooth.

Pour the mixture into a popsicle mold, it should make 10-12 popsicles depending on size. Insert a popsicle stick and place in the freezer for minimum 4 hours until completely frozen.