Honey Mustard Chicken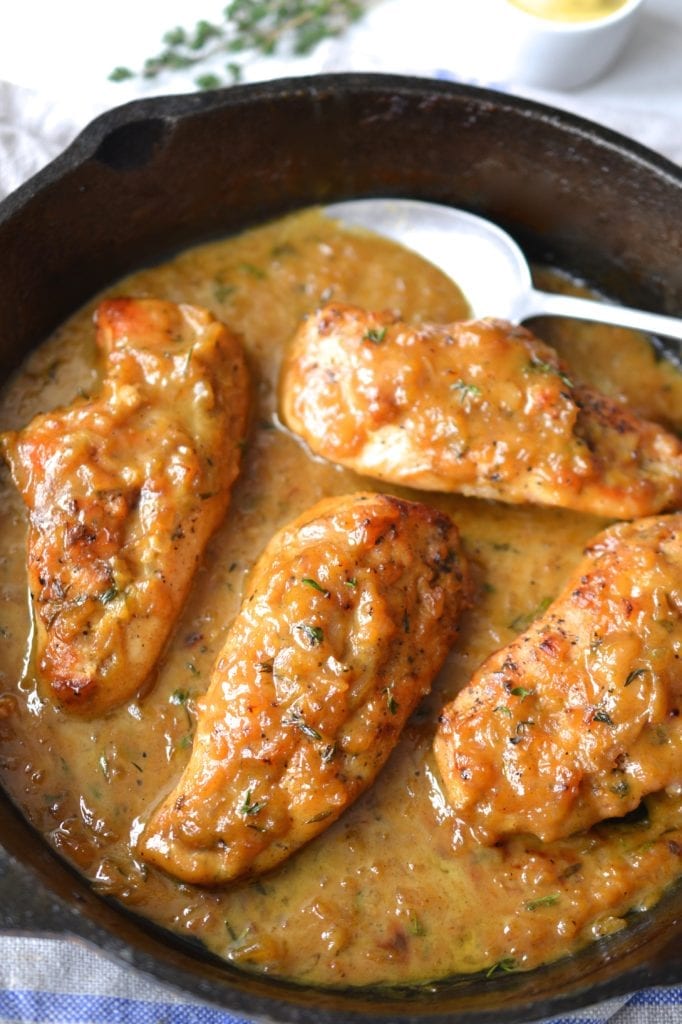 Ever since making a honey mustard glaze for these bacon wrapped brussel sprouts, I knew a Honey Mustard Chicken recipe would have to be created for the blog, and fast. There is something about that combination of sweet, tangy and spicy flavour that I find so addicting.
When it comes to one pan dishes like this, I prefer to quickly sear the chicken first before baking it in the oven. This gives the chicken a nice golden crust that not only looks good, but also helps give the sauce something to stick to.
Although I used boneless skinless chicken breasts, thighs, bone in and skin on cuts or even drum sticks would also be good.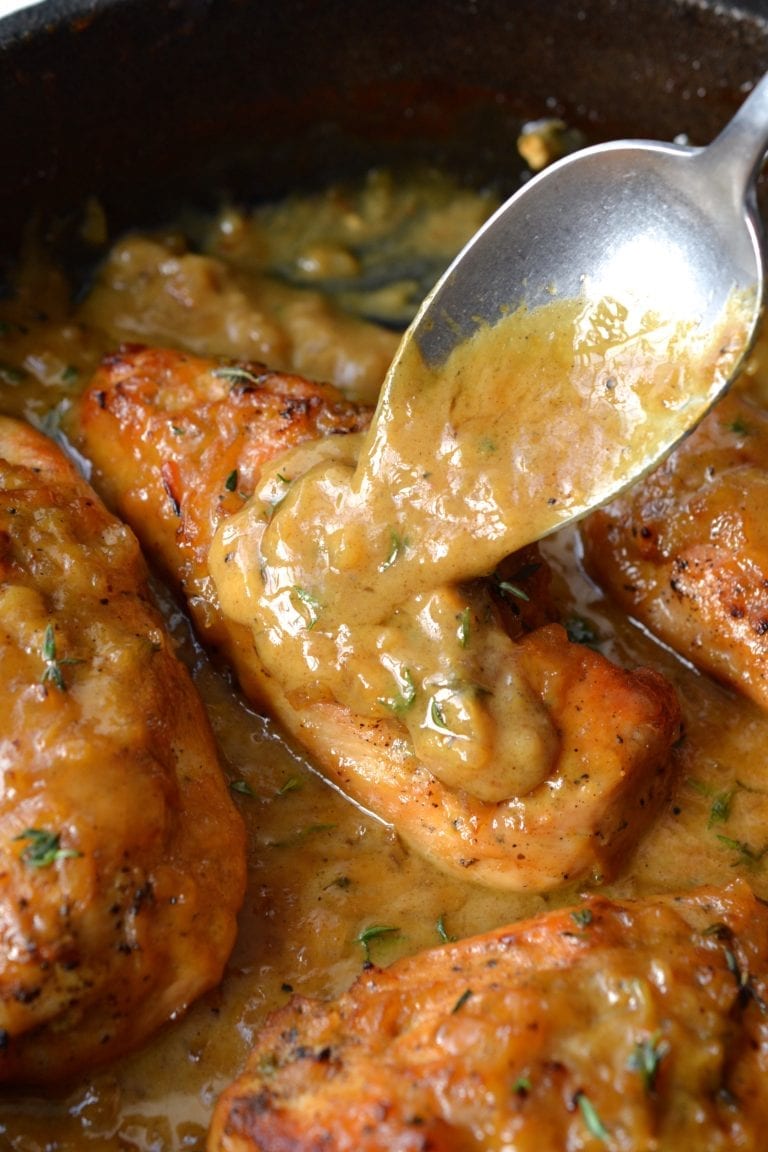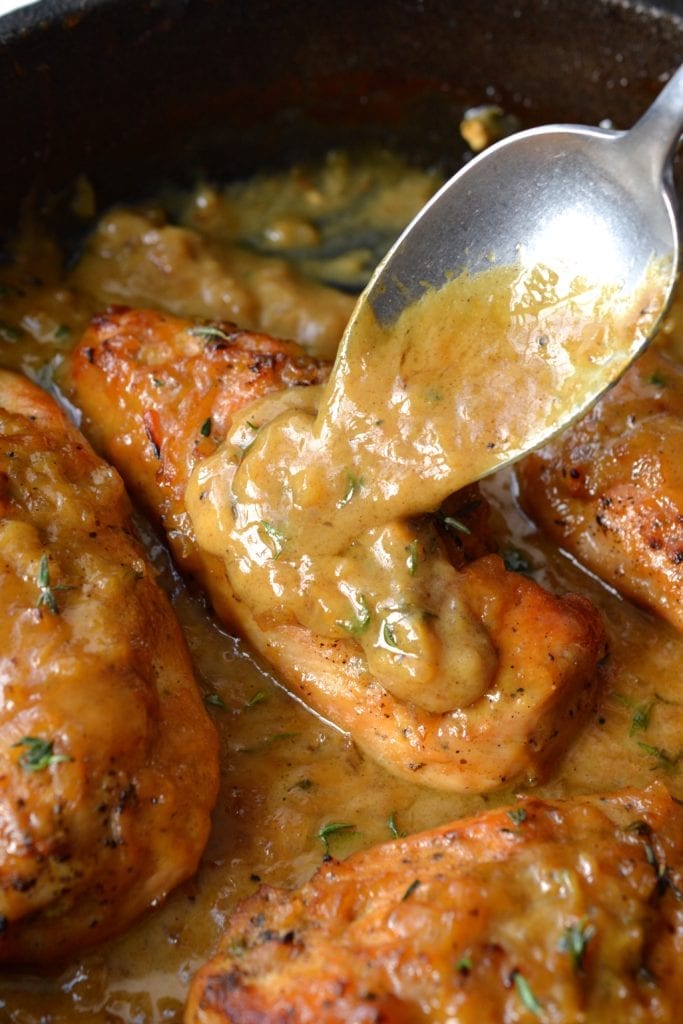 This chicken is fantastic served with cauliflower rice or mash, something that will help absorb all of the delicious sauce, otherwise you will be forced to lick the plate (which isn't a bad thing!).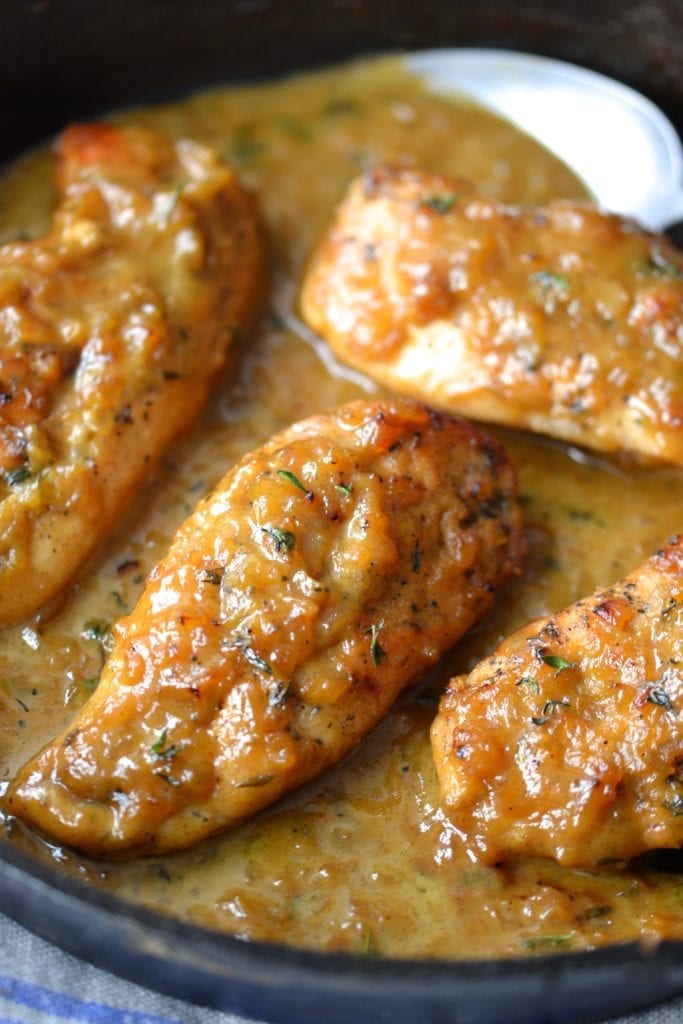 For dishes like this I like to create an onion and garlic base which gives the sauce a thicker consistency with a bit more substance than just honey and mustard. This sauce also freezes really well, so leftovers can be tossed in the freezer for a future easy weeknight meal.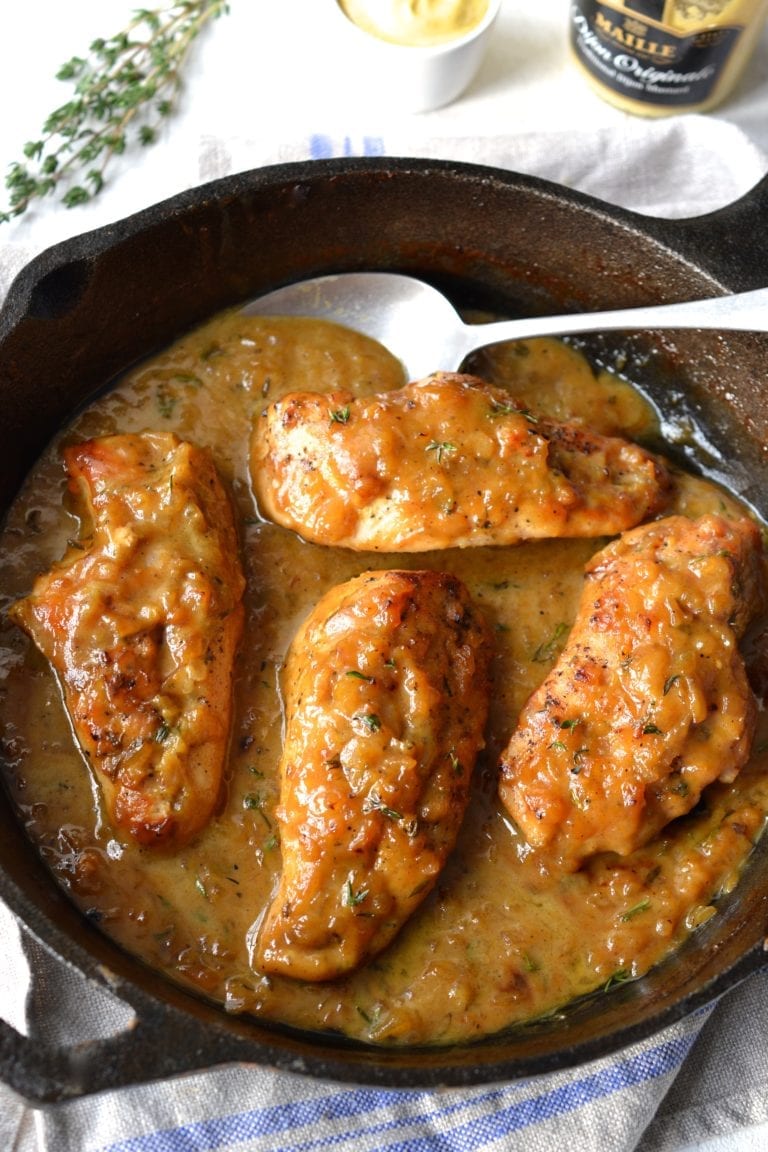 If you make this recipe let me know in the comment section below, I would love to hear what you think or take a photo and tag me (@everylastbite1) on Instagram, I love seeing your photos!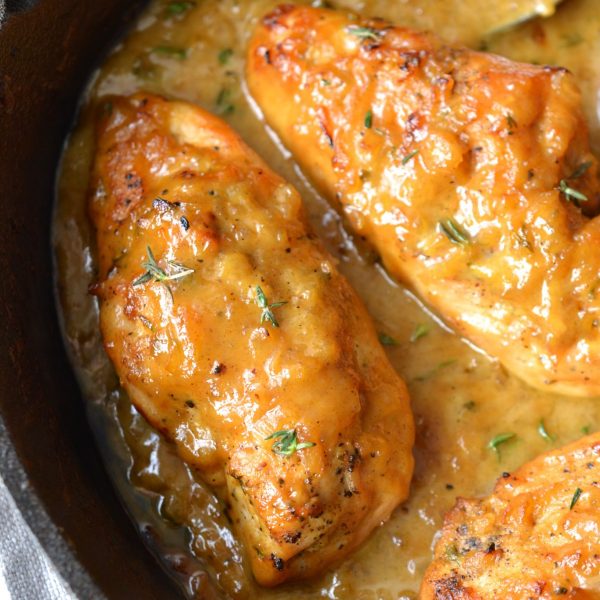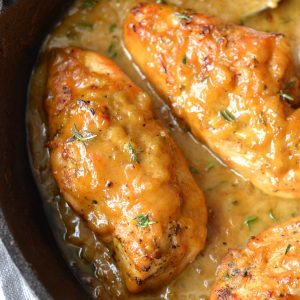 Ingredients
4 boneless skinless chicken breasts
1/4 tsp salt
1/4 tsp pepper
1 tbsp olive oil
1 medium onion finely diced
2 cloves garlic
1 cup chicken stock
1/3 cup honey
1/3 cup dijon mustard
1/2 tsp dried thyme
Instructions
Preheat the oven to 175 degrees Celsius (350 degrees Fahrenheit)

Generously season both sides of each chicken breast with salt and pepper. Heat the olive oil in a cast iron skillet and then add in the chicken breasts and sear for 3 minutes per side until golden in colour and then transfer the chicken to a plate.

Add the diced onion, and crushed garlic to the skillet and cook for approximately 4 minutes until the onions begin to soften.

In a bowl whisk together the mustard and honey. Add the chicken stock to the skillet and bring to a boil before adding in the honey mustard mixture and thyme. Let everything simmer for 3 to 4 minutes before returning the chicken breasts to the pan. Spoon some of the sauce over the chicken and then transfer the skillet to the oven. Bake for 30 minutes. Sprinkle the chicken with a bit more thyme before serving.