Coconut Shrimp with Sweet Chili Dip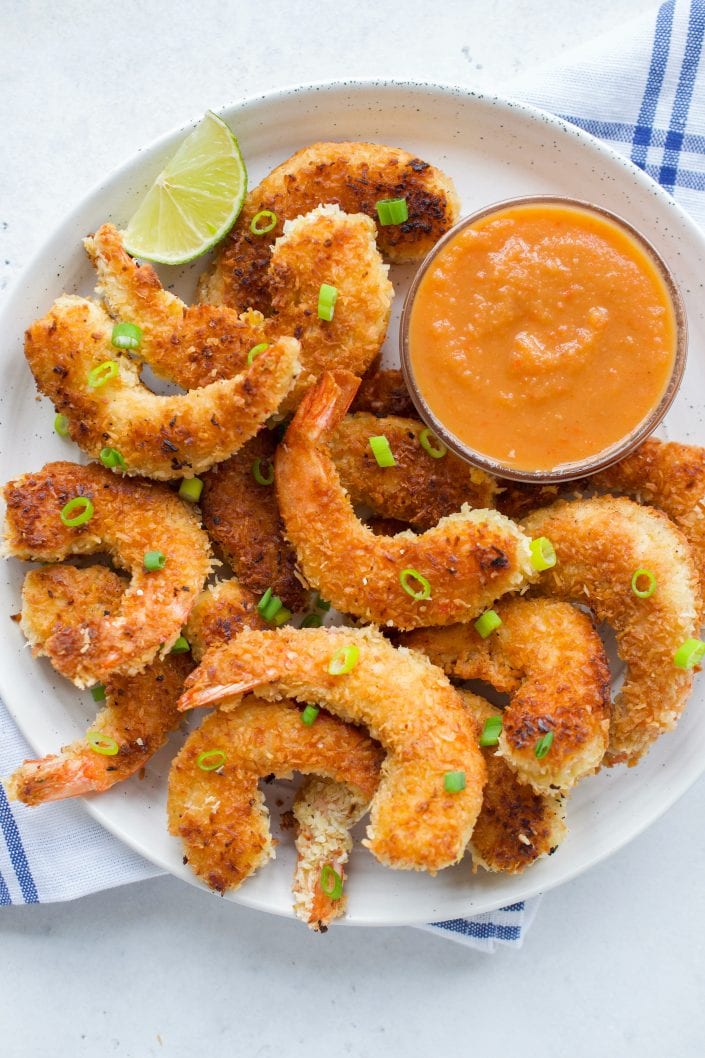 These coconut shrimp are golden and perfectly crunchy. The shredded coconut really coats the shrimp well even after cooking and doesn't fall off like some healthy versions of breaded food. This dish really comes down to the quality of shrimp you use, so go bigger if you can, you won't regret it. The shrimp also reheat well, so make extra and add leftover into a salad the next day. While the sweet chili sauce isn't mandatory, it takes less than 1o minutes to make and really adds a nice kick of spice and flavour to the shrimp.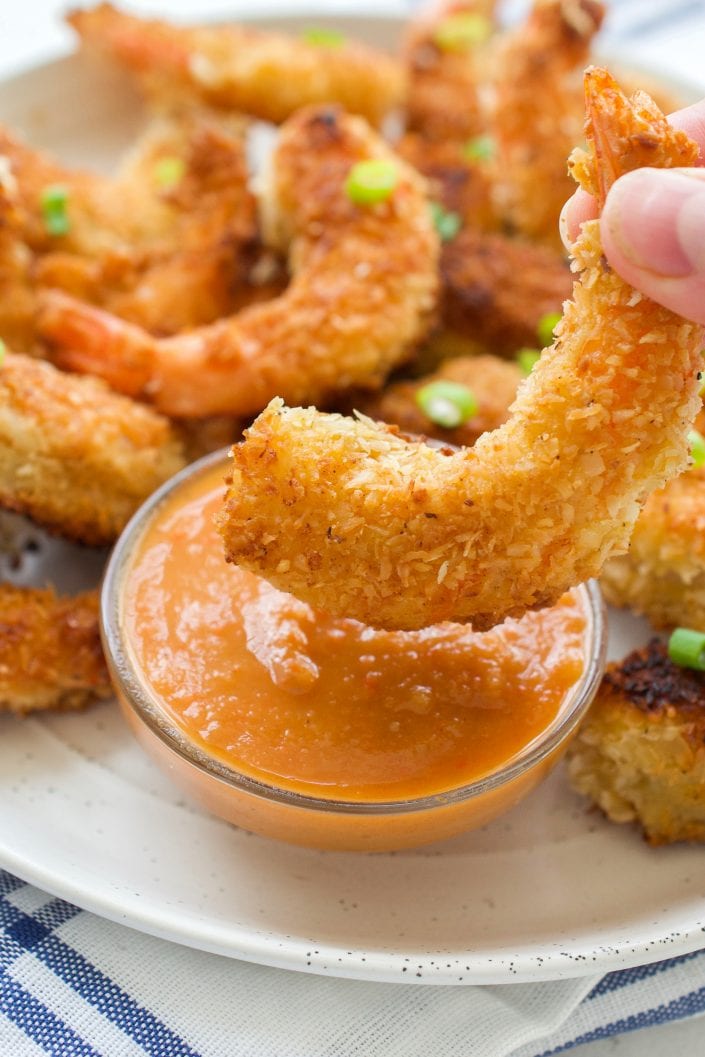 If you make this recipe let me know in the comment section below, I would love to hear what you think or take a photo and tag me (@everylastbite_) on Instagram, I love seeing your photos!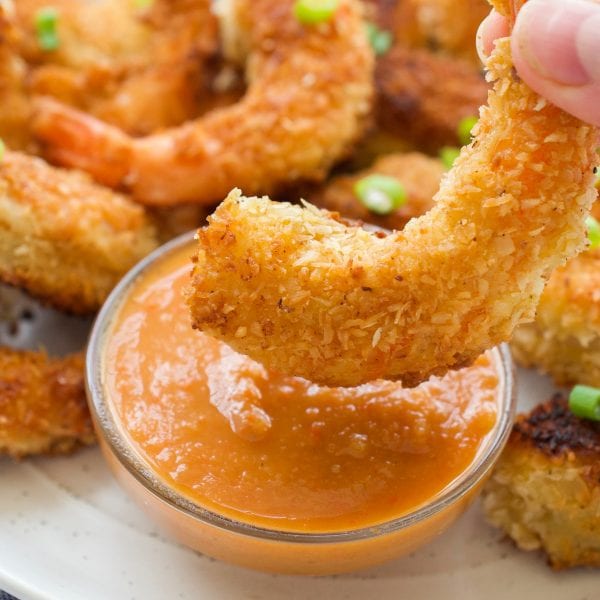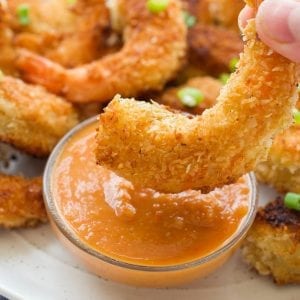 Ingredients
Coconut Shrimp
16-20 large shrimp peeled and deveined
2 tbsp coconut flour
2 eggs
2/3 cup shredded unsweetened coconut
1/2 tsp salt
1/4 tsp pepper
1/4 tsp chili powder
2 tbsp coconut oil
Sweet Chili Sauce
2 medjool dates (or 2 tbsp honey if not Whole30)
1 inch ginger
2 cloves garlic
2 tbsp apple cider vinegar
1/4 cup water
1/2 red chili
Instructions
To make the sweet chili sauce, in a blender or nutribullet container combine the medjool dates, ginger, garlic, vinegar, water and chili and blend until smooth. Pour into a sauce pan on medium heat and leave to simmer for 5 minutes until it begins to thicken. Once it has thickened remove from the heat and allow to cool.

Toss the shrimp with the coconut flour, ensuring that they are all coated on both sides.

In a bowl whisk together the two eggs. Add the shredded coconut to a plate along with the chili powder, salt and pepper and stir to mix. Working in batches, dip the shrimp into the bowl of egg and then place the shrimp on the plate and spoon the shredded coconut overtop. Press down on the shrimp to ensure the coating sticks on all sides.

In a non stick skillet on medium high heat, melt the coconut oil. Once hot, work in batches to cook the shrimp for 3 minutes per side until golden in colour. If the skillet begins to smoke, clean out any excess coconut in between cooking batches.

Serve the cooked shrimp with the sweet chili sauce on the side for dipping. Garnish with optional chopped scallions if desired.