Shrimp Burgers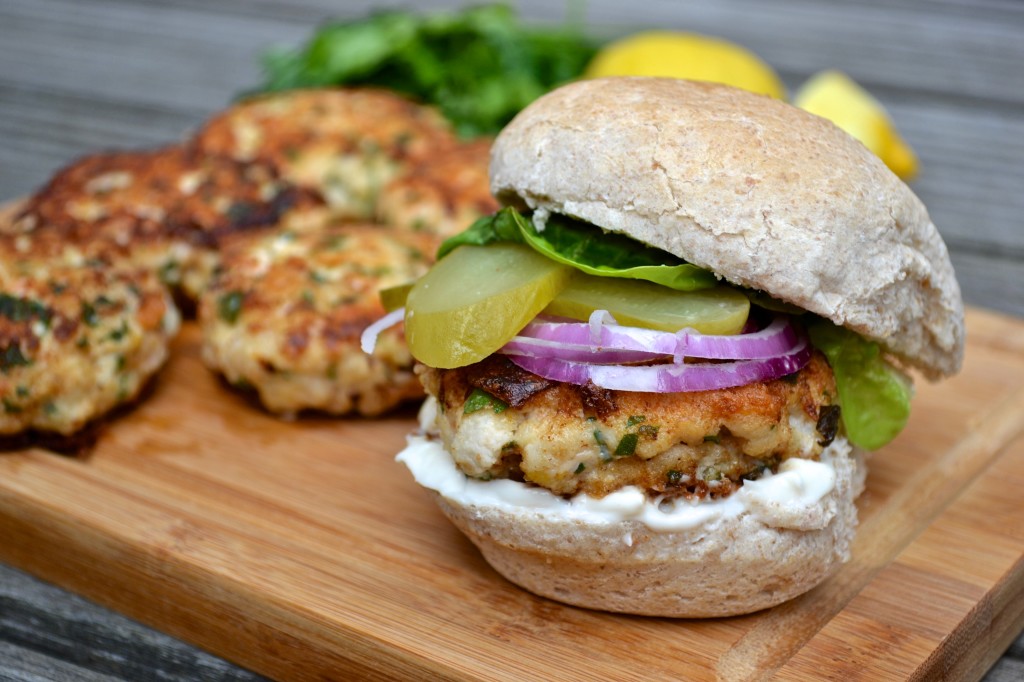 The satisfaction I get from eating a burger is usually dependant on just one thing, the toppings. If you put enough condiments, caramelized onions, sautéed mushrooms and avocado on a piece of cardboard, top it with a pickle and put it in a bun, I will happily eat it without a single complaint. To be perfectly frank, the patty is more or less irrelevant.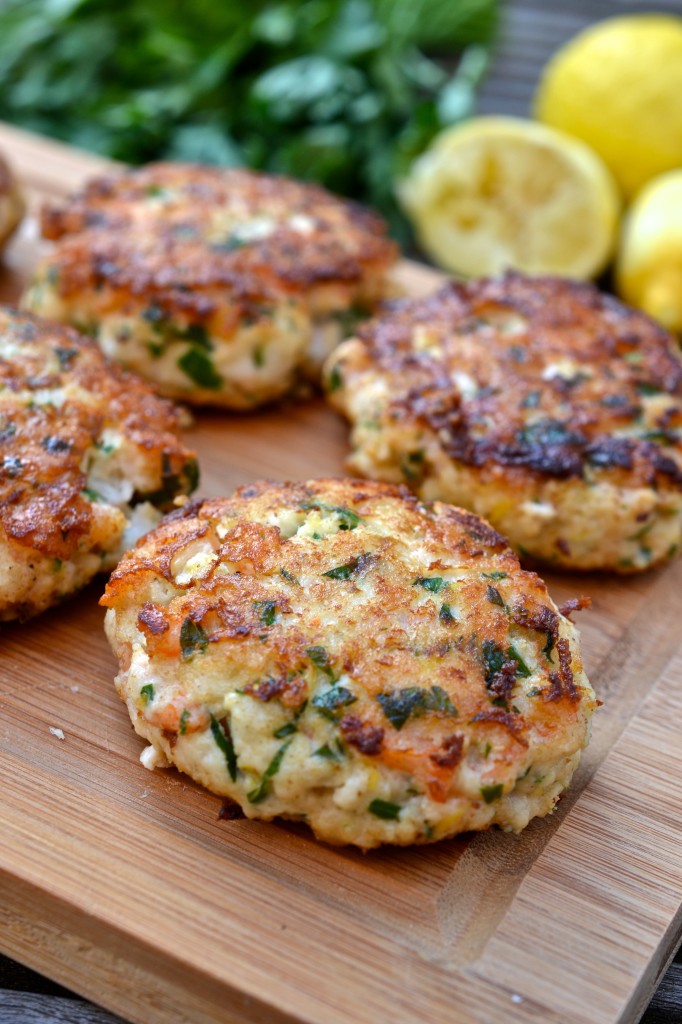 These Shrimp Burgers are a total game changer. With delicious chunks of tender shrimp packed into each bite and subtle flavours of lemon and parsley, toppings are unnecessary. I served the shrimp burgers in a grain free bun (recipe from Against All Grain) and topped it with a lemon and garlic aioli, lettuce and a pickle but these would be just as good eaten plain with a salad, or made mini, topped with the aioli and served as finger food.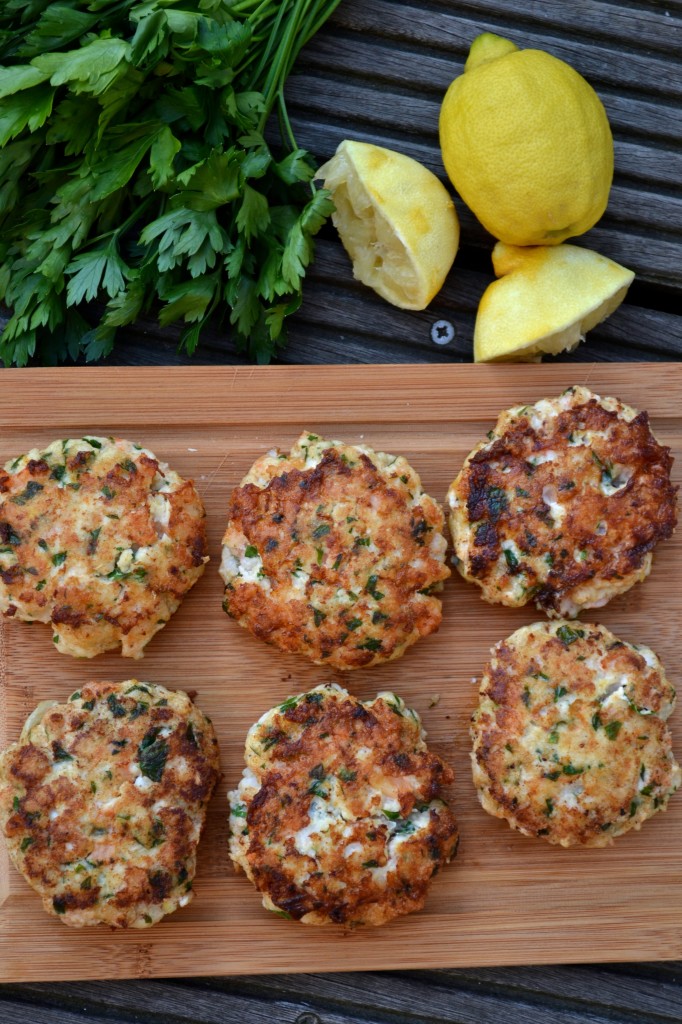 In this recipe I used medium sized prawns but you can substitute them for large shrimp. One of my favourite things about these patties is their texture, be sure to only use raw prawns/shrimp (not precooked) and cook them for no more than 4 minutes per side to ensure they don't turn into mush.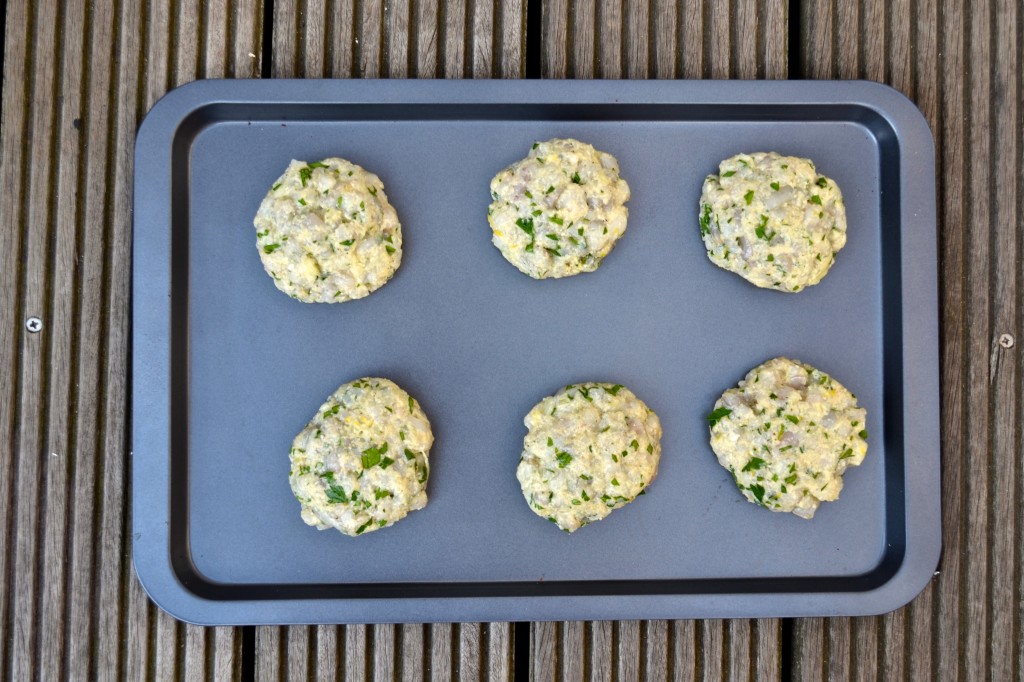 If you make this recipe let me know in the comment section below, I would love to hear what you think or take a photo and tag me (@everylastbite_) on Instagram, I love seeing your photos!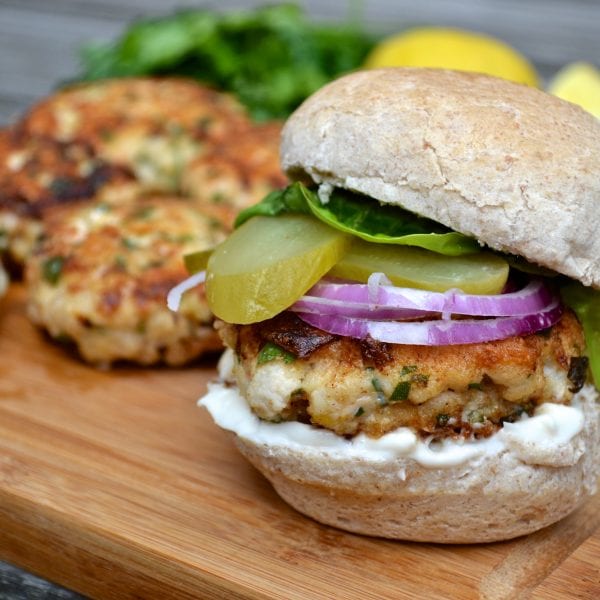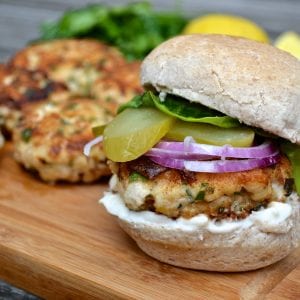 Ingredients
Shrimp Patties
500 grams large shrimp or medium sized prawns
1/2 cup Almond Flour
1 egg
2 tbsp grated onion
1/4 cup chopped parsley
salt & pepper
zest and juice from a lemon
1 tbsp oil
Garlic & Lemon Aioli
1 egg + 1 egg yolk
juice from a lemon
1 clove garlic
salt and pepper
3/4 cup olive oil
Instructions
Shrimp Burgers
Place 300g of the shrimp in a food processor and pulse until finely ground. Roughly chop the other 200g prawns/shrimp into small pieces no bigger then the size of a pea. Place all of the shrimp in a bowl along with the almond flour, egg and grated onion and stir until well combined.

Add in the lemon zest, juice, chopped parsley and sprinkle with salt and pepper.

Form the batter into balls the size of a small fist and flatten slightly. Place the patties on a parchment paper lined baking sheet and allow to firm up in the fridge for a minimum of 1 hour.

Heat the oil in a frying pan on medium-high heat. Cook the patties for 4 minutes per side until golden in colour. To keep the patties from falling apart when cooking, make sure the pan is hot enough to create a crust before flipping them over. Serve warm
Garlic & Lemon Aioli
In a blender or food processor blend the egg + yolk, garlic, lemon juice and salt & pepper. Very slowly drizzle in the olive oil, the key is to go as slow as possible and it should take a few minutes to add all of the oil. Once all of the oil is added you should have a thick and creamy aioli.