Prawn, Zucchini & Asparagus Skewers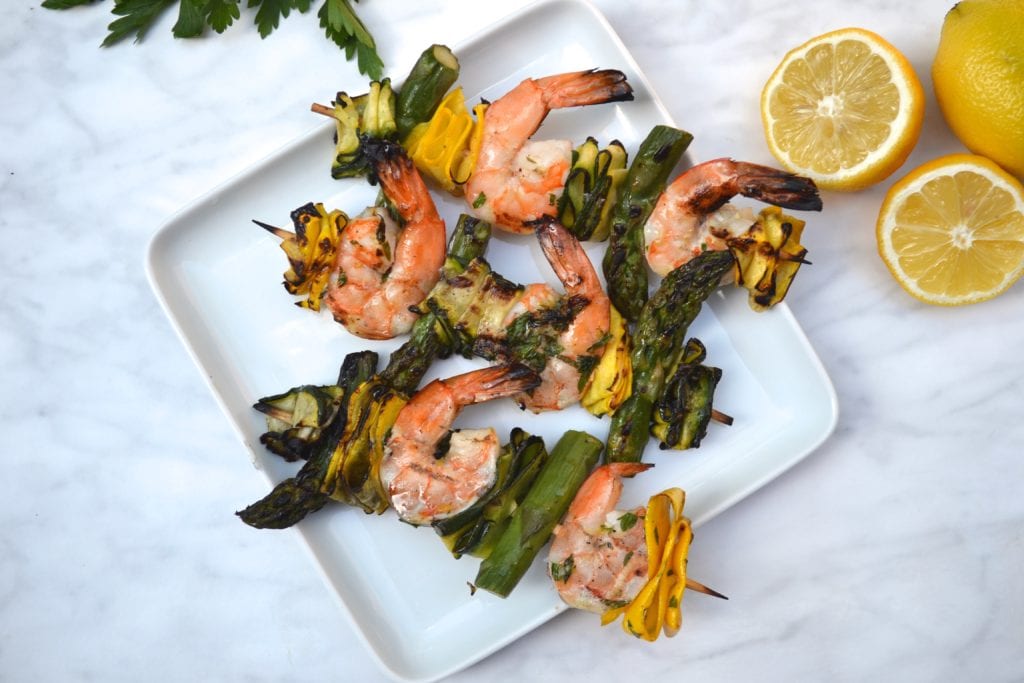 Now that winter has finally decided to give up the fight (and what a fight it was, snow in April!) spring is officially here to stay. With it comes gorgeous blossoms, warmer weather, longer days and the smell of barbecues around every corner, heaven!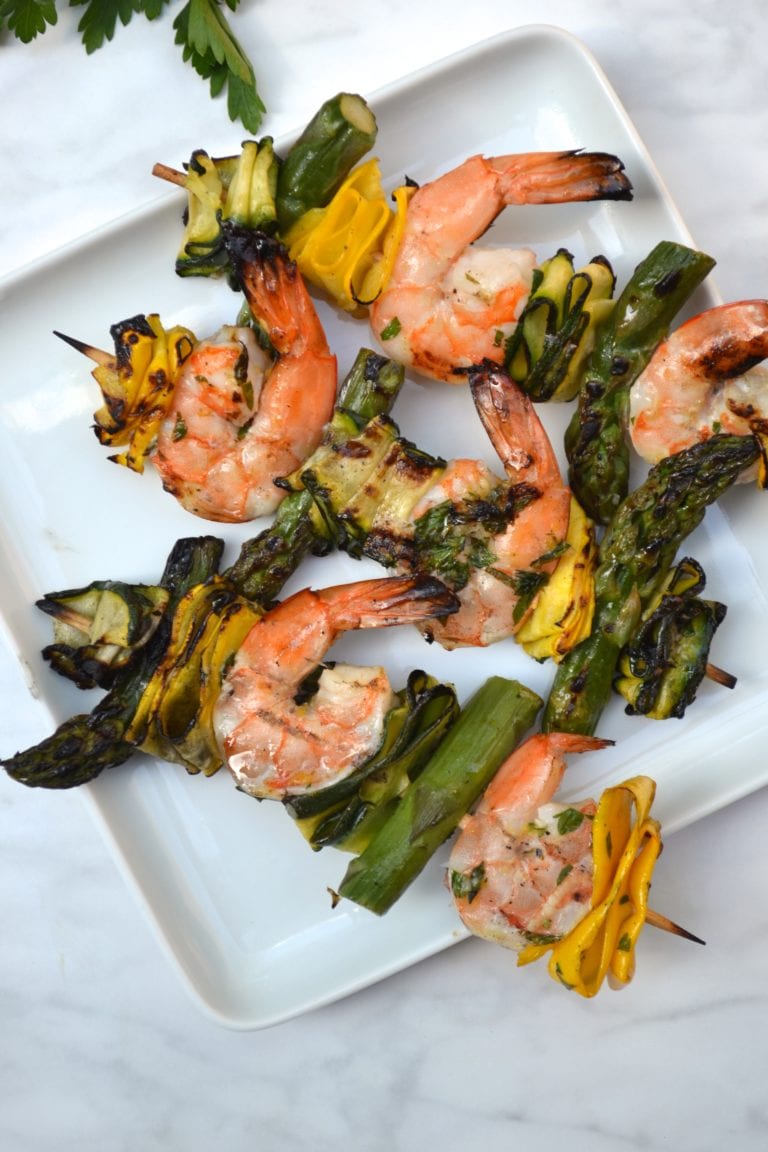 Skewers are one of my favourite things to cook on the barbecue, they are super simple to prepare and incredibly versatile. I love adding unique ingredients and pairing flavours that you wouldn't normally enjoy together, like these Beef, Fig & Red Onion skewers.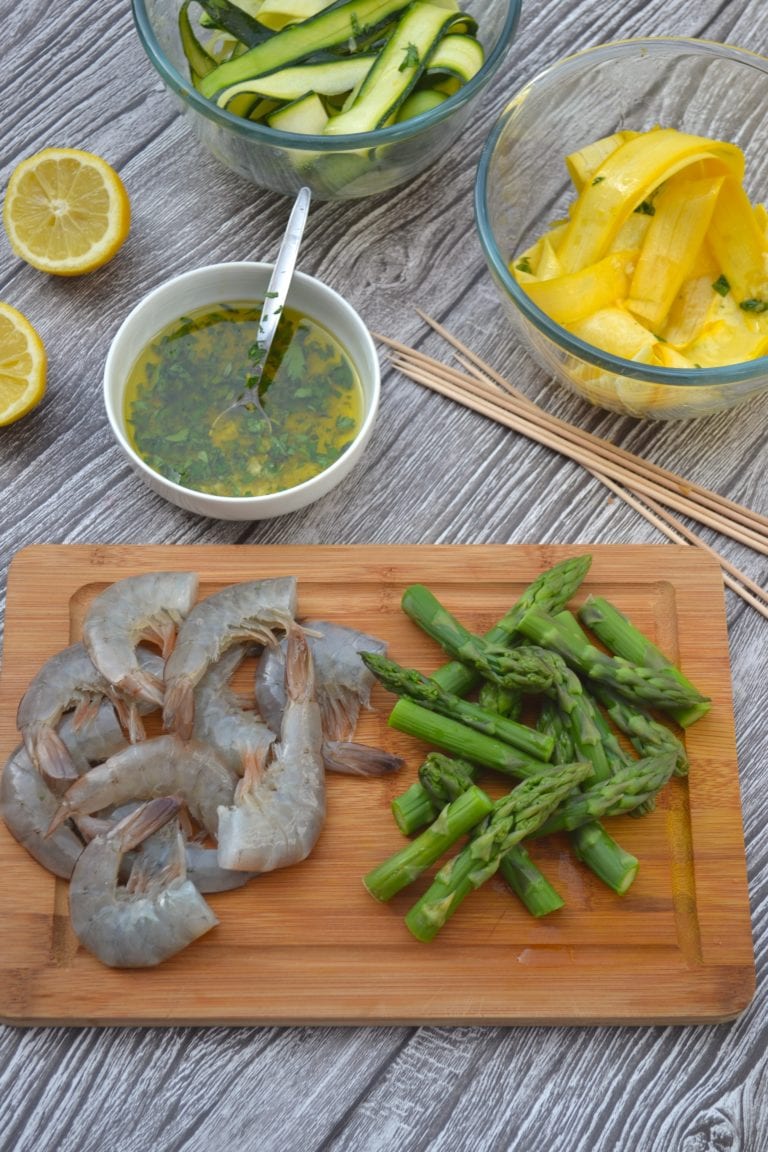 This Prawn, Zucchini and Asparagus recipe is a lighter alternative to the beef skewers. I normally grill zucchini in chunks, but found that the thin strips would not only look prettier but also compliment the other fresh flavours. Try to use yellow zucchini as they add a beautiful burst of colour, but if you cant find them, simply double the quantity of green ones. The asparagus, prawns and zucchini are coated in a lemon and herb sauce which keeps the favours light and fresh.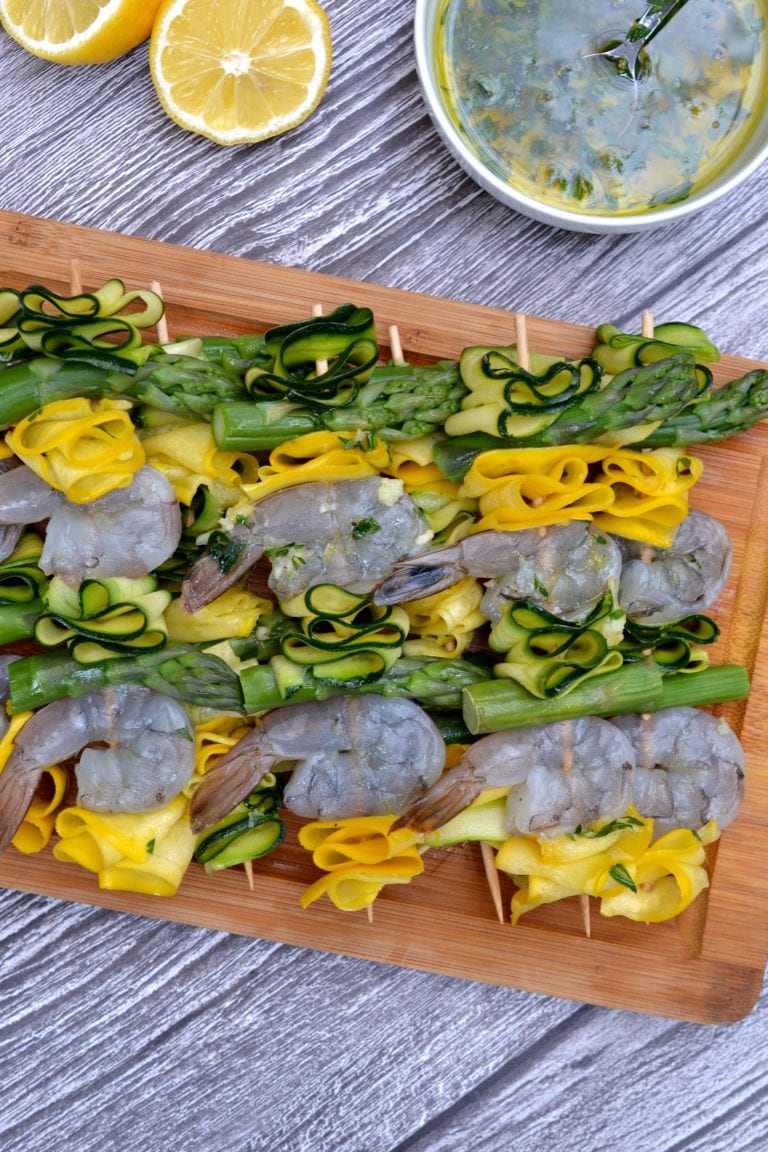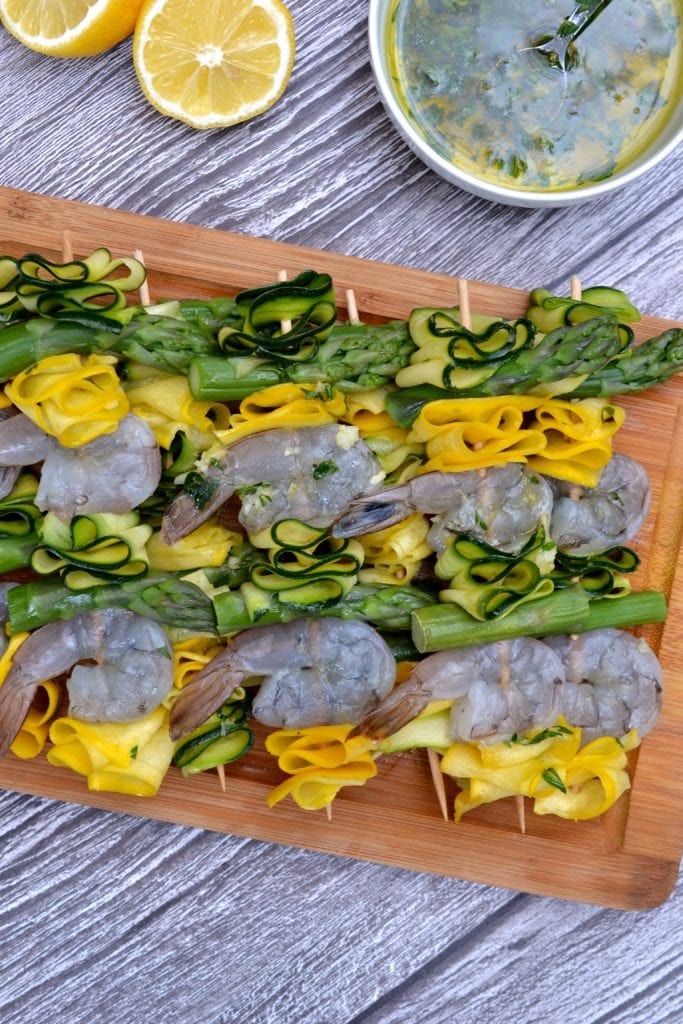 If you make this recipe let me know in the comment section below, I would love to hear what you think or take a photo and tag me (@everylastbite_) on Instagram, I love seeing your photos!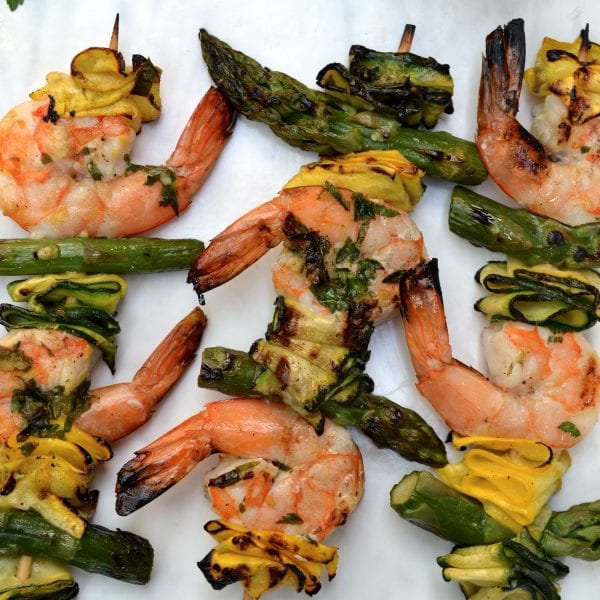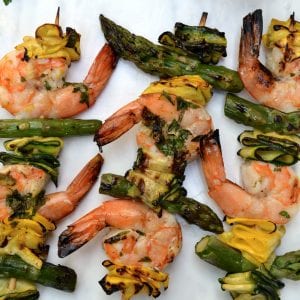 Ingredients
1 yellow zucchini
1 green zucchini
5 large asparagus
10 prawns
1/4 cup olive oil
2 tbsp parsley chopped
1 clove garlic crushed
zest and juice from 1 lemon
1 tbsp thyme
1 tsp honey
salt and pepper
Instructions
Cut the ends off the zucchini, and using a vegetable peeler cut the zucchini into wide long strips. You could also use a knife to cut the slices but try to make them as thin as possible. You will need 10 slices of yellow and 10 slices of green zucchini. Place in a bowl.

Fill a small pot with approximately an inch of water and place on medium heat on the stove. Once boiling add in asparagus and quickly cook for 2 minutes until tender but not soft. Once ready, submerge the asparagus in a bowl of cold water to stop them cooking further. When the asparagus has cooled, cut each spear in half and place them in the bowl with the zucchini.

In a bowl whisk together the olive oil, lemon zest and juice, honey and herbs. Pour some of the mixture over the zucchini and asparagus and toss to coat.

If using wood skewers, soak them in a bowl of water for 15-20 minutes while you heat up the barbecue.

Start by threading a yellow zucchini slice onto the skewer followed by a prawn, asparagus spear and green zucchini ribbon. Repeat the process so that there are two of each ingredient on a skewer. Do the same process for the remaining 4 skewers.

Cook the skewers for approximately 3 minutes per side, brushing each side with sauce per flipping. Grill until the prawns are pink and the veggies are lightly charred. Serve warm.