Weekly Meal Plan (November 2-8)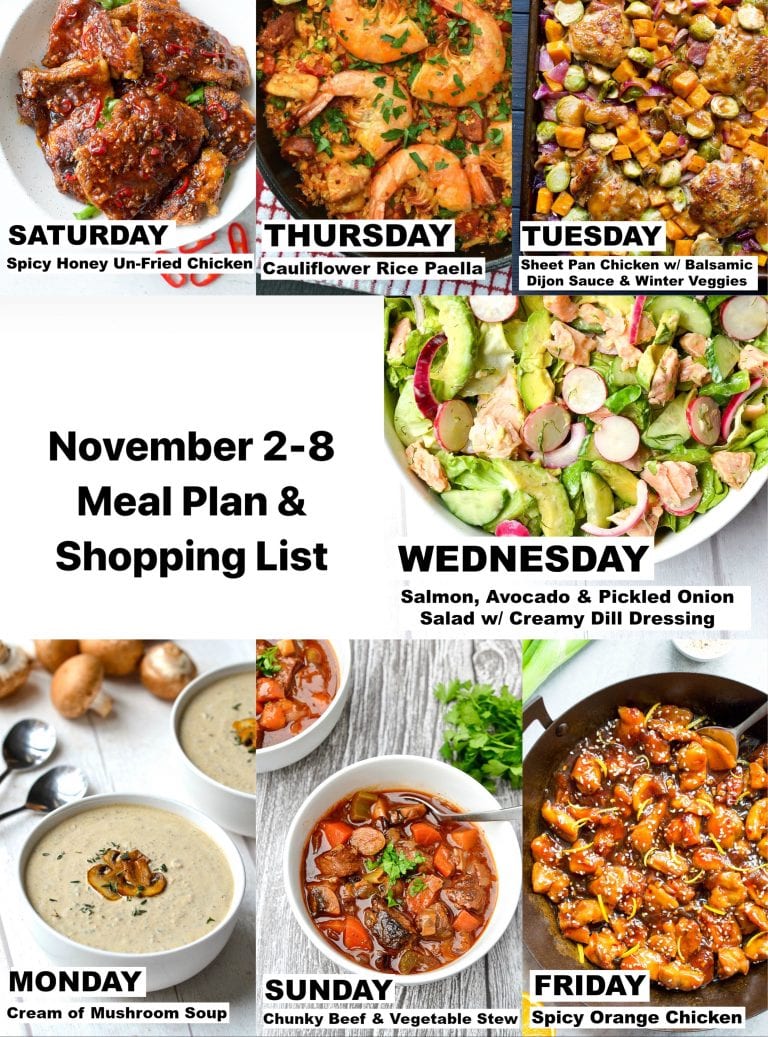 There is a great variety of dinners in this weeks Meal Plan. Meatless Monday dinner is a vegan creamy mushroom soup that is perfect for winter. There are lots of easy one pan meals throughout the week including Cauliflower Paella which takes just 30 minutes to make, and a Spicy Orange Chicken that is a really popular recipe on the site. You can find the downloadable shopping list for this weeks meal plan here.
---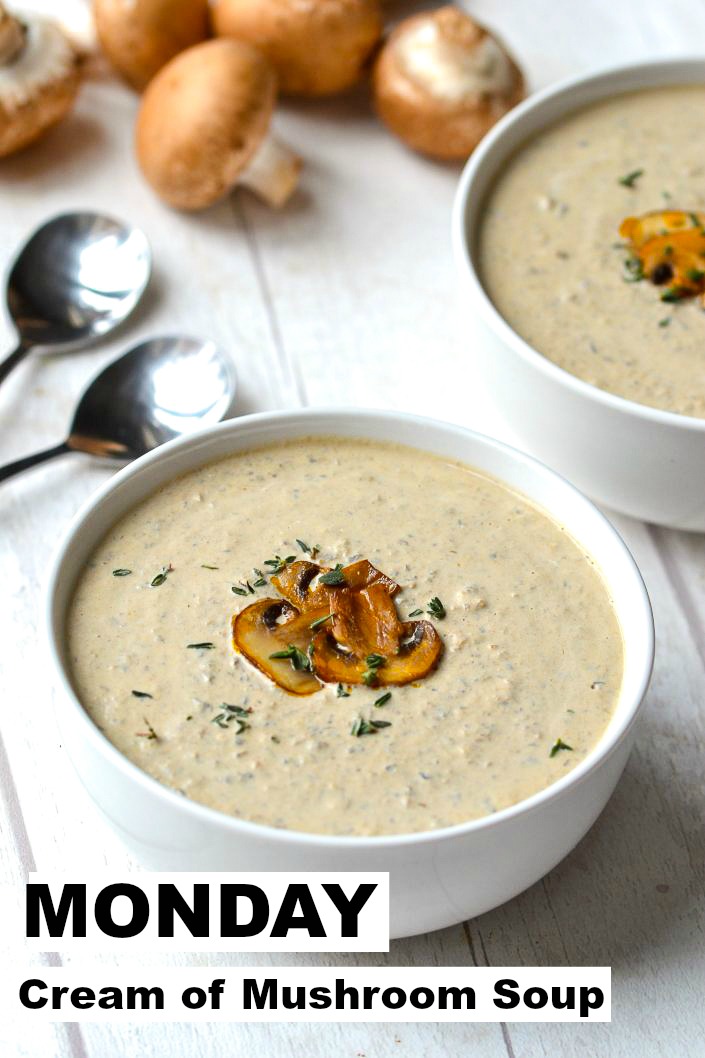 This deliciously creamy Whole30 Cream of Mushroom Soup is a healthy spin on one of my favourite soups! It's packed with bits of mushroom in a thick creamy soup base which is made with cauliflower!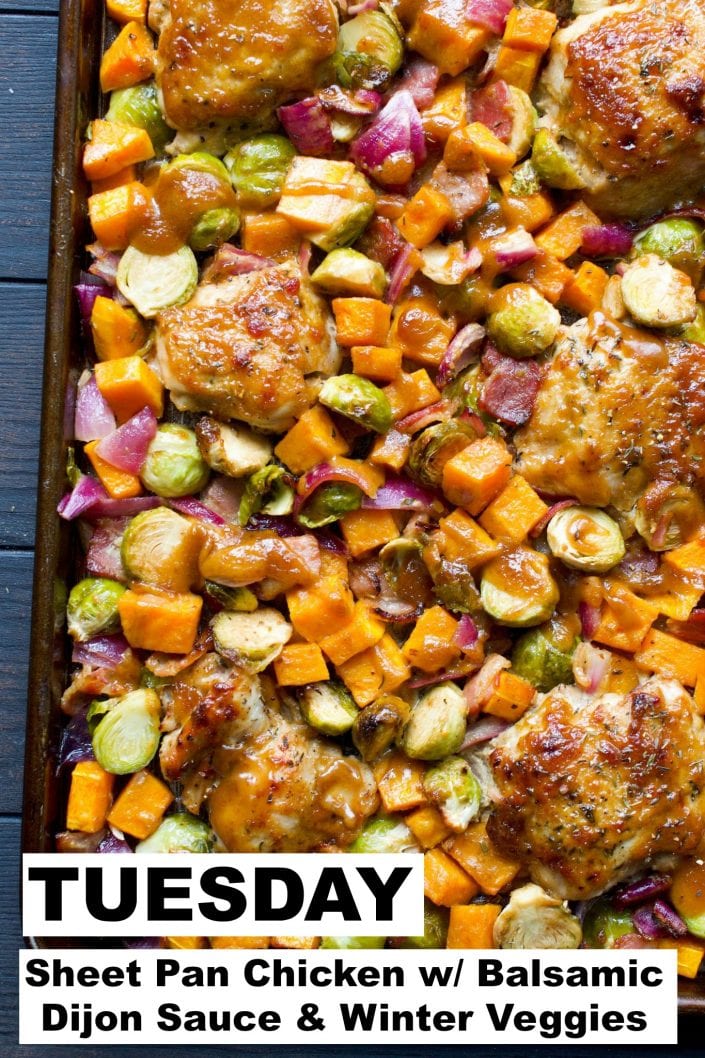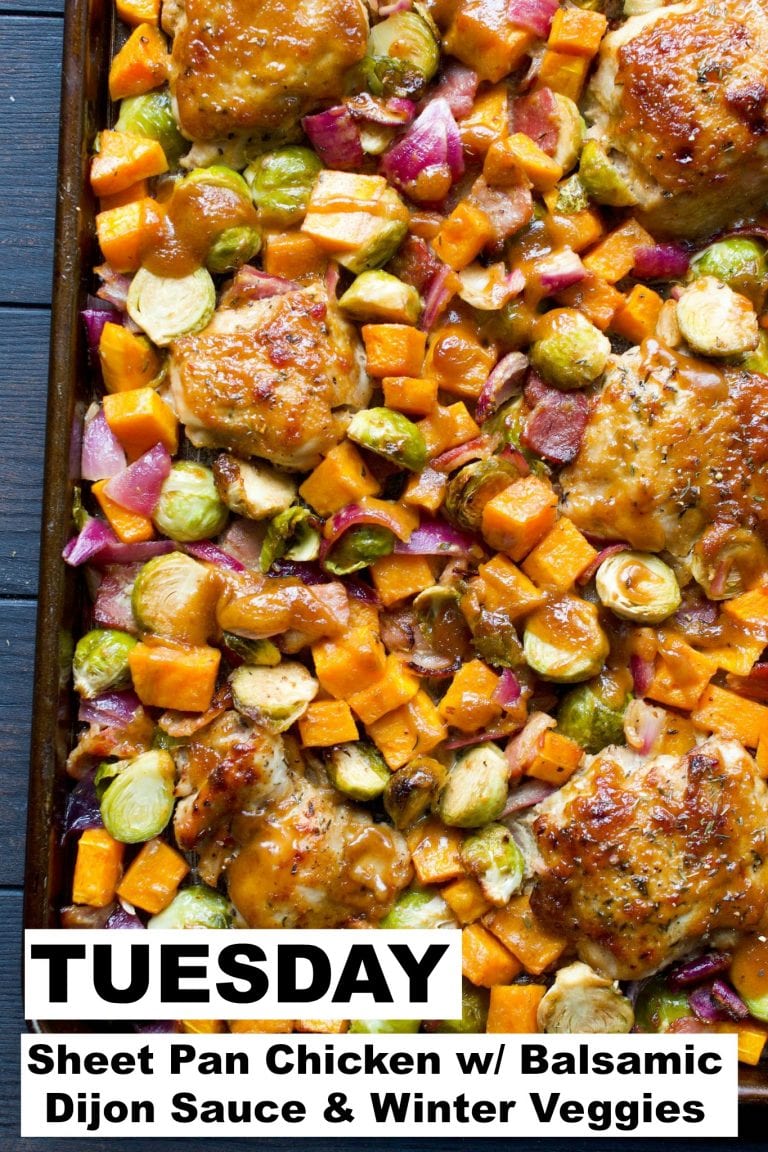 This Sheet Pan Chicken with Balsamic Dijon Sauce and Winter Veggies is perfect for autumn/winter weeknight dinner. It takes just 30 minutes to make and is such a tasty all in one meal.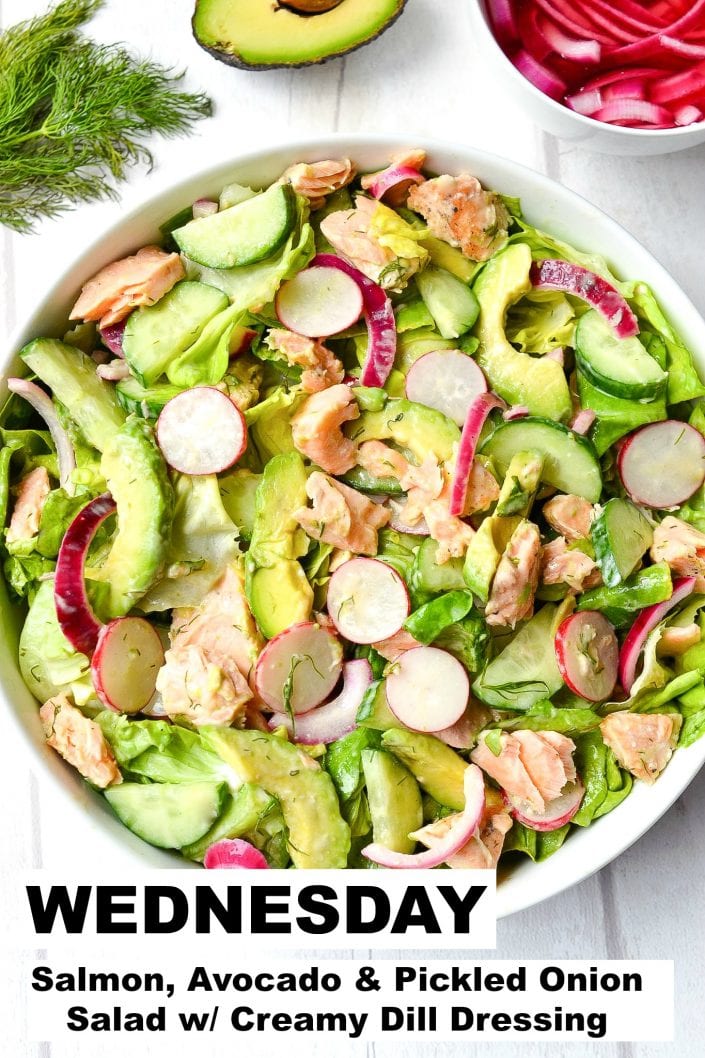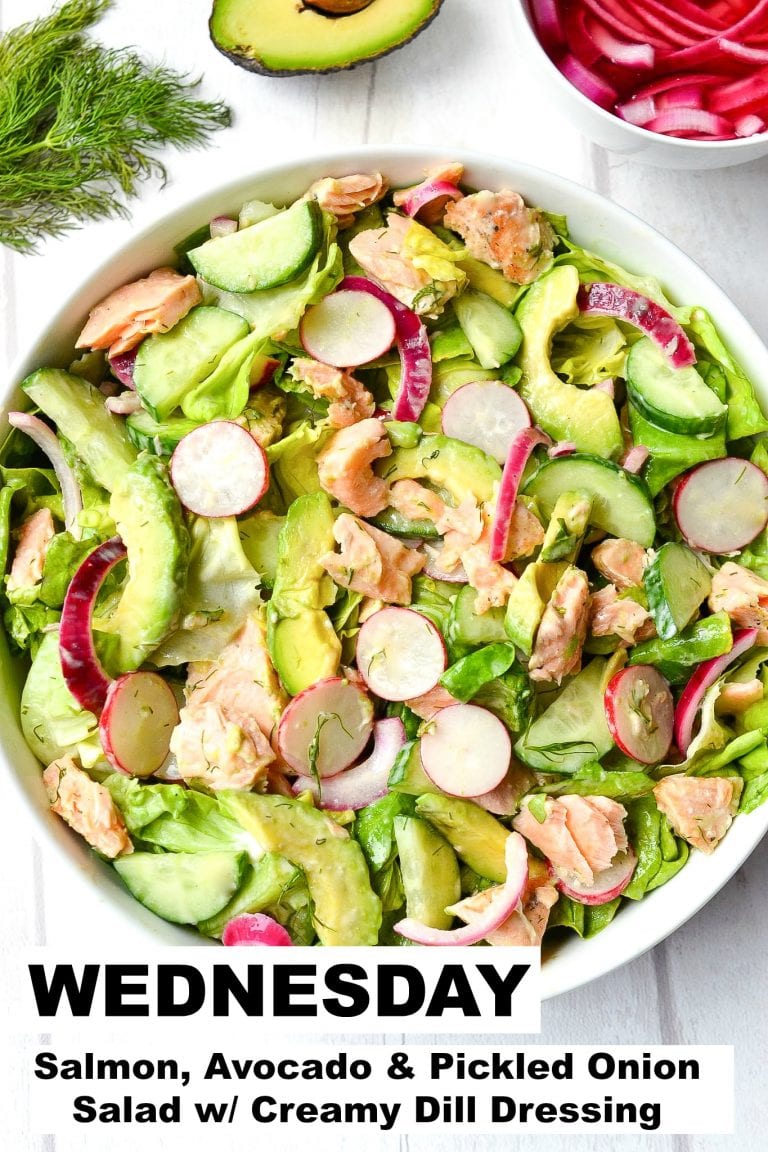 This hearty Salmon, Avocado and Pickled Onion Salad with Creamy Dill Dressing is packed with seared salmon, avocado, crisp radishes and cucumber all smothered in a creamy dill dressing. It's a delicious salad that is packed with flavour and takes just 30 minutes to make.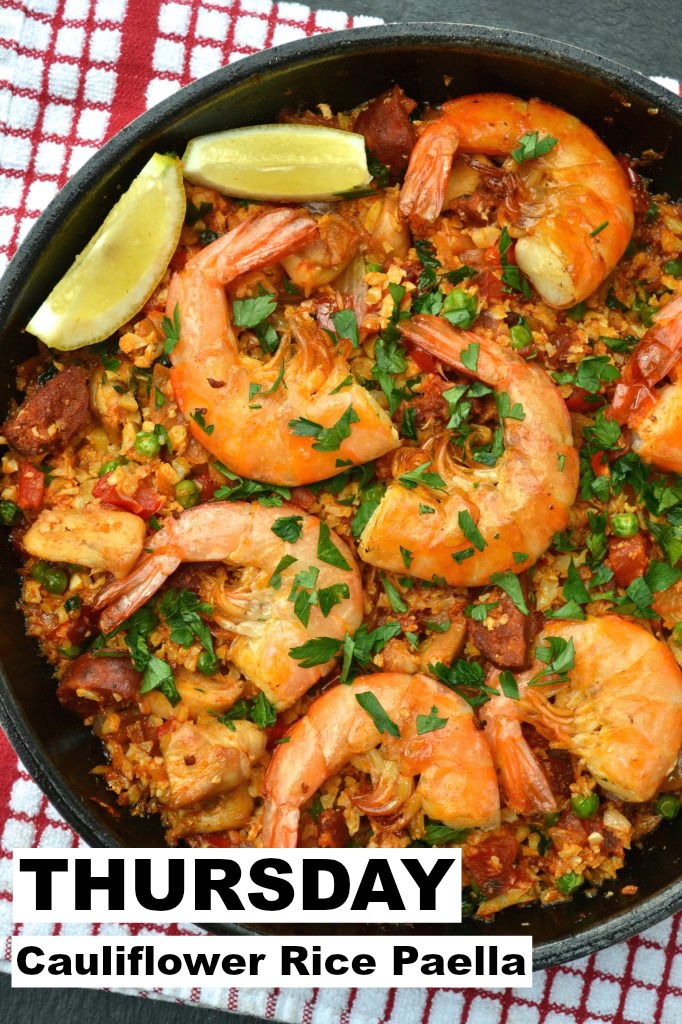 I absolutely love this Cauliflower Paella which is a healthy grain free spin on the traditional dish. It is packed with chicken, bacon and shrimp and is perfect for an easy weeknight meal because it takes just 35 minutes to make, all in one pan. Leftovers will last for up to 4 days in the fridge and reheat well.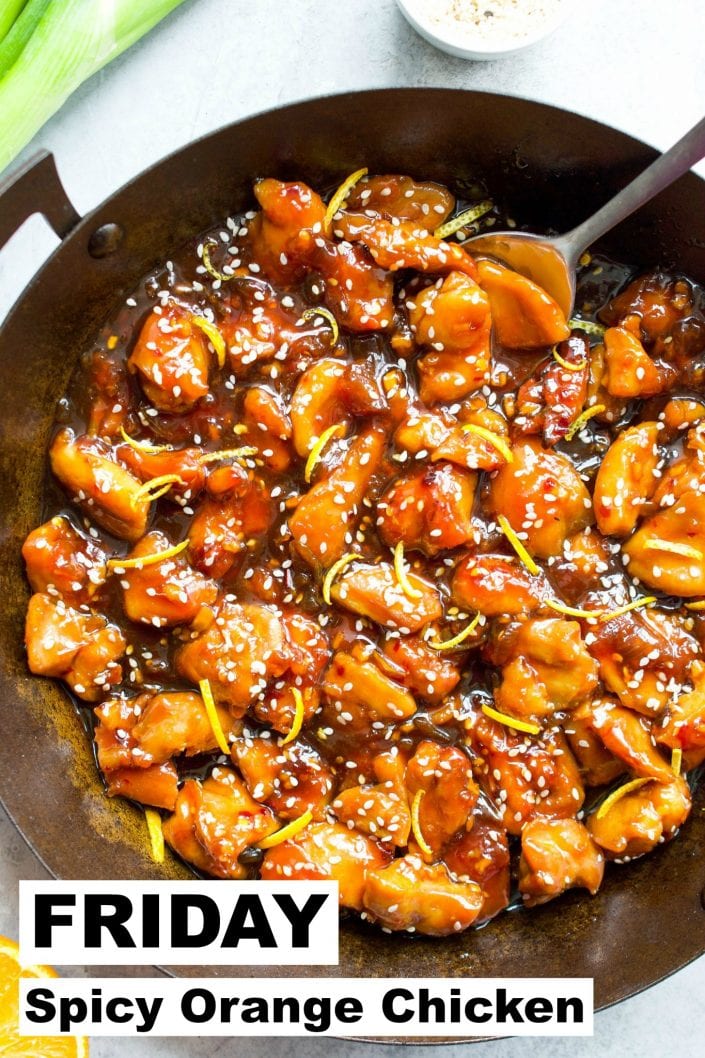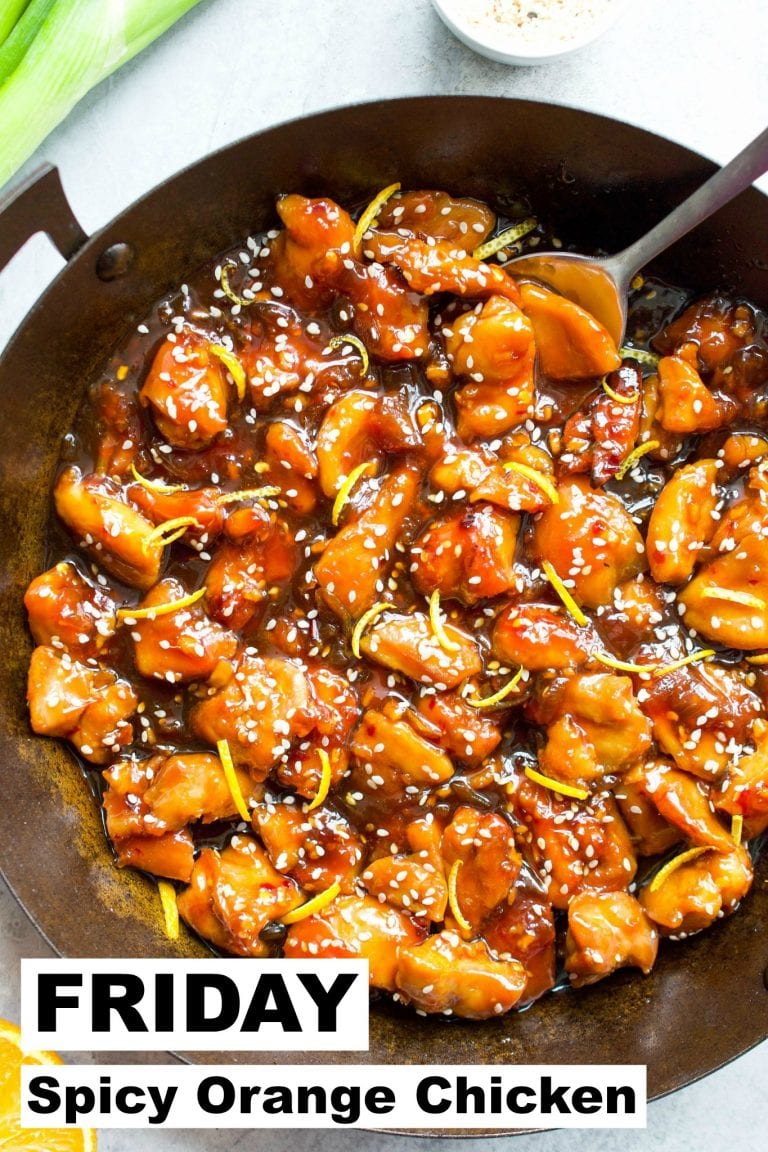 This Spicy Orange Chicken is a healthy spin on the classic Chinese takeout dish. Seared cubes of chicken are coated in a delicious sticky sauce that has a kick of spice and bold orange flavour. This is a great 30-minute dish for weeknight dinner. Serve it with cauliflower rice to soak up all of the delicious sauce.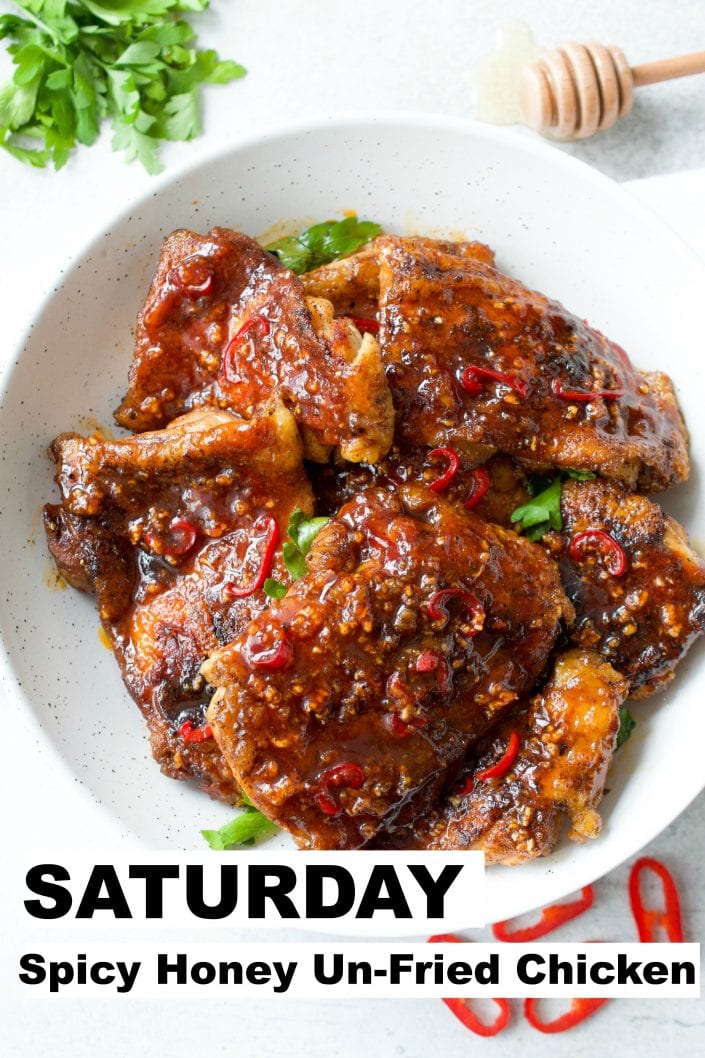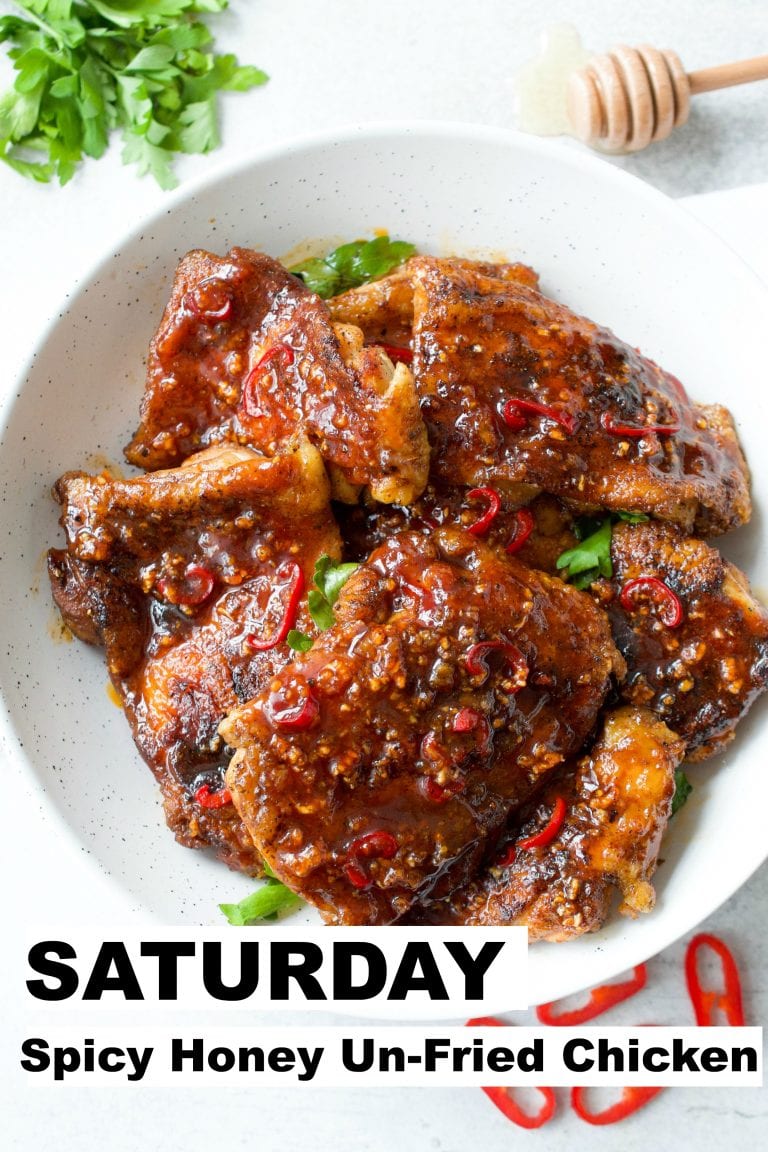 This healthier spin on honey fried chicken is a recipe from my cookbook (page 190). It uses my absolute favorite cut of chicken: boneless, skin-on chicken thighs which have all of the good flavor from the dark meat of the thighs, plus the crispy skin, but with a shorter cook time and without the hassle of eating around a bone. The chicken is pan seared until crispy and then coated in a sticky spicy sauce.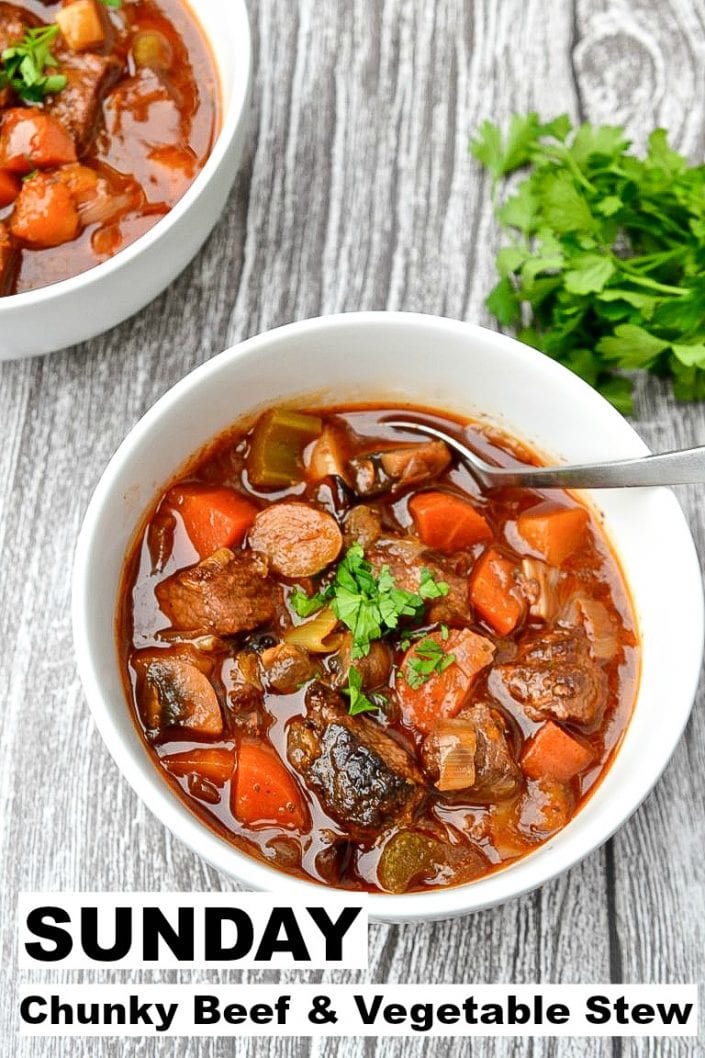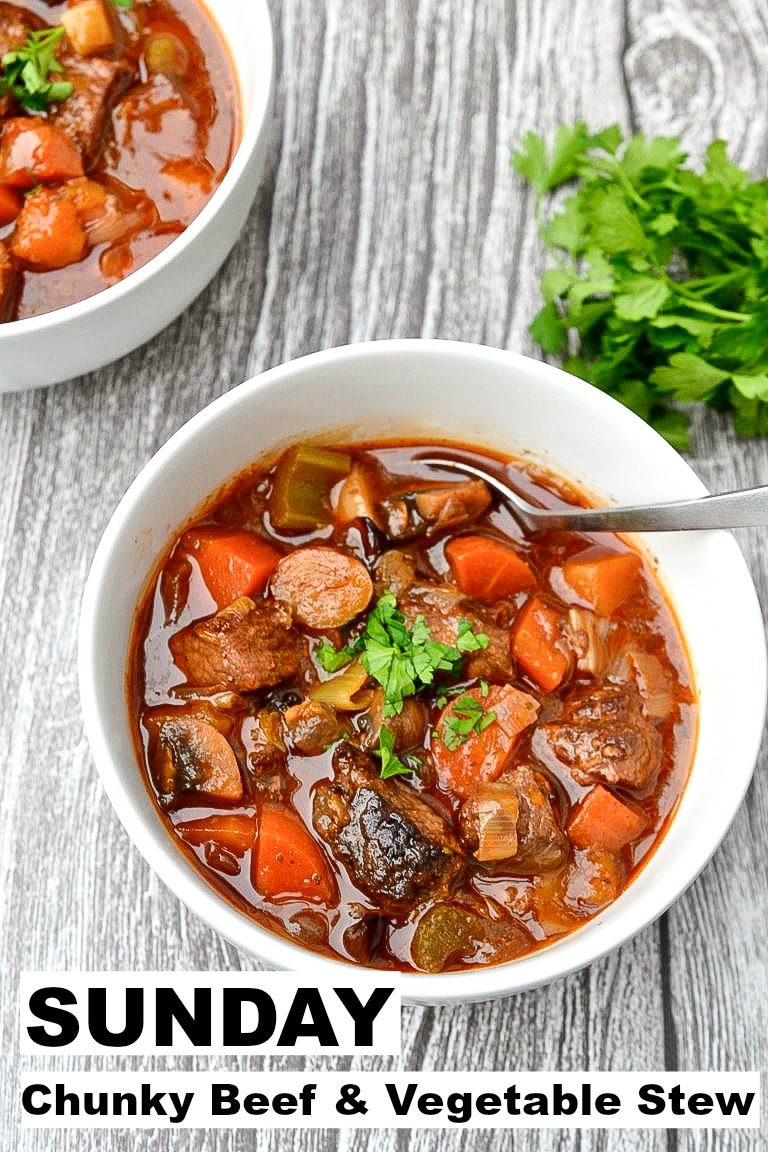 This Chunky Beef & Vegetable Stew is perfect for a lazy Sunday. Put everything into the pot and leave it to cook until the meat is fall apart tender. It also freezes well so make extra to store in the freezer for an easy weeknight meal. 
You can find the downloadable shopping list for this weeks meal plan here.