Spicy Orange Chicken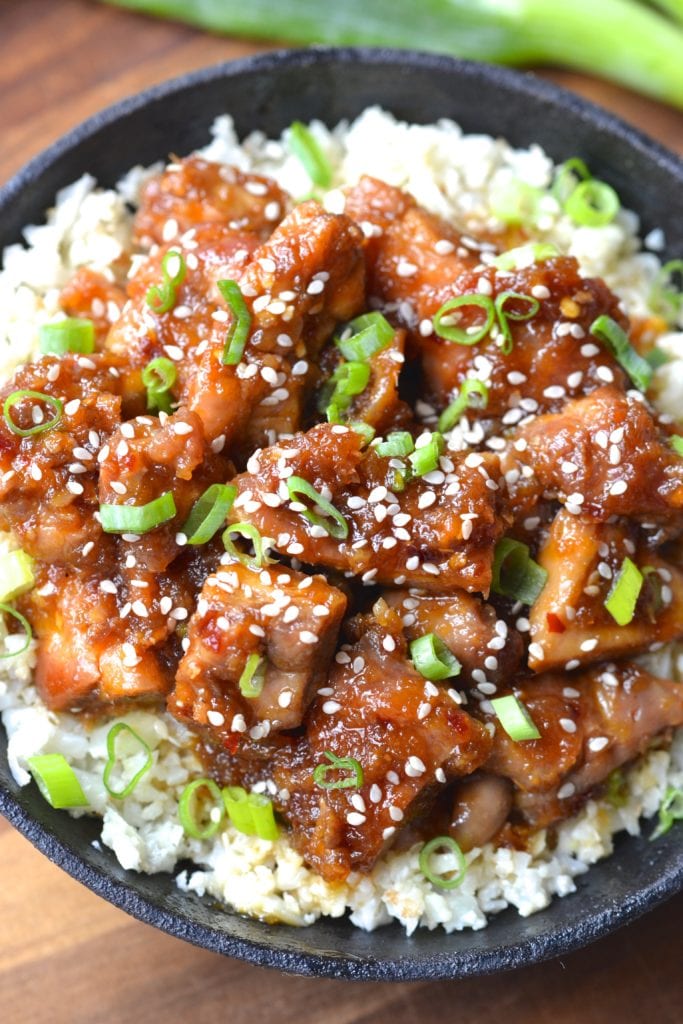 Orange chicken was always my favourite dish to order at Chinese restaurants when I was growing up. There was something about the crispy pieces of chicken smothered in that slightly sweet and sticky sauce that had me going back for seconds and thirds. Luckily back then words like MSG were still a foreign concept.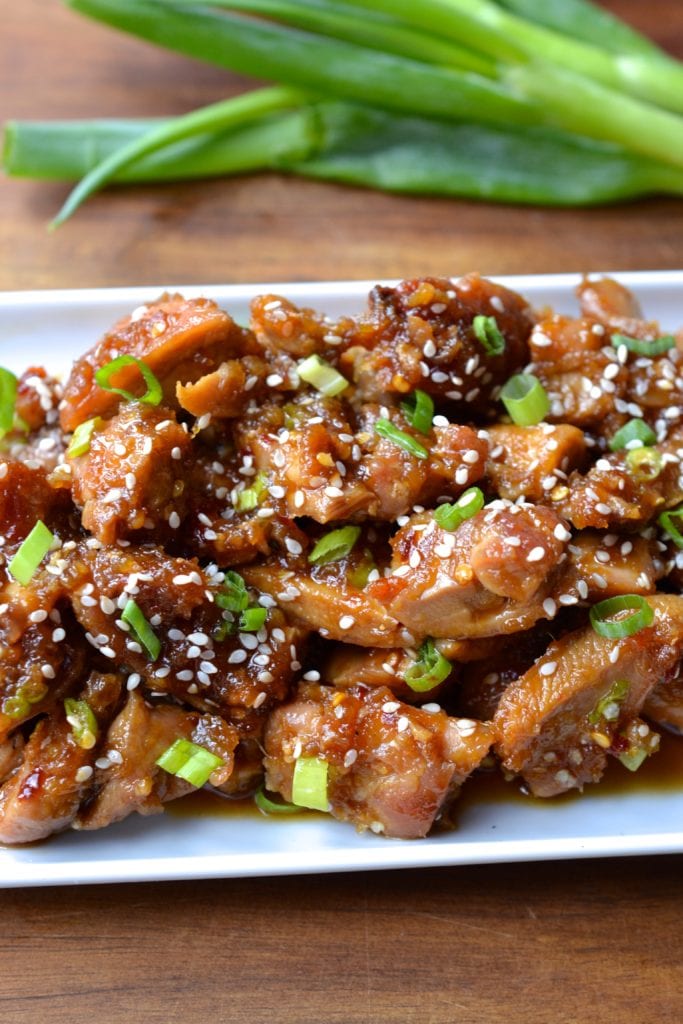 15 years later I have finally created a healthy spin on my favourite Chinese dish and I wish it hadn't taken me so long!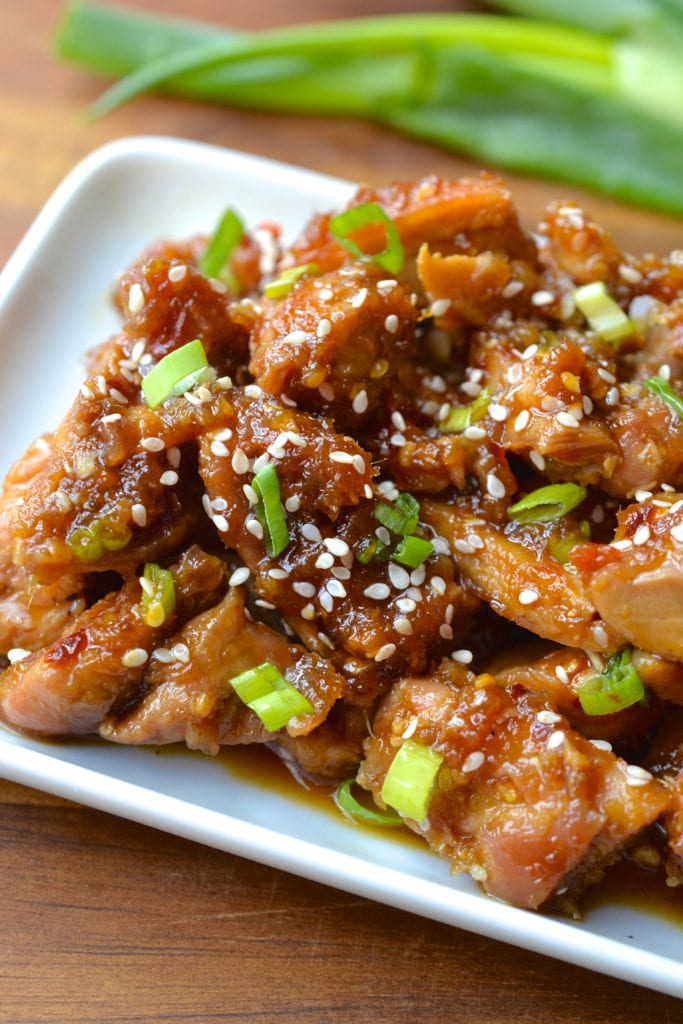 Not only is this chicken incredibly tasty, it also takes just 20 minutes to make! It is perfect for a fast and easy weeknight dinner.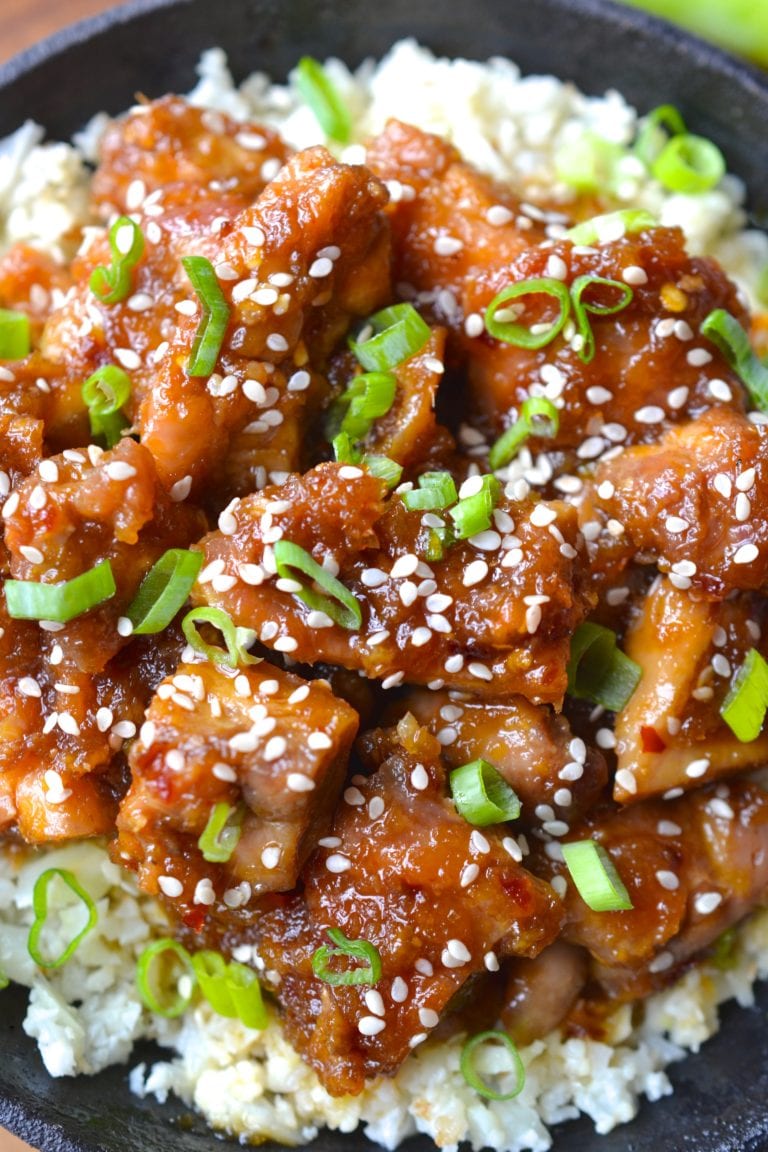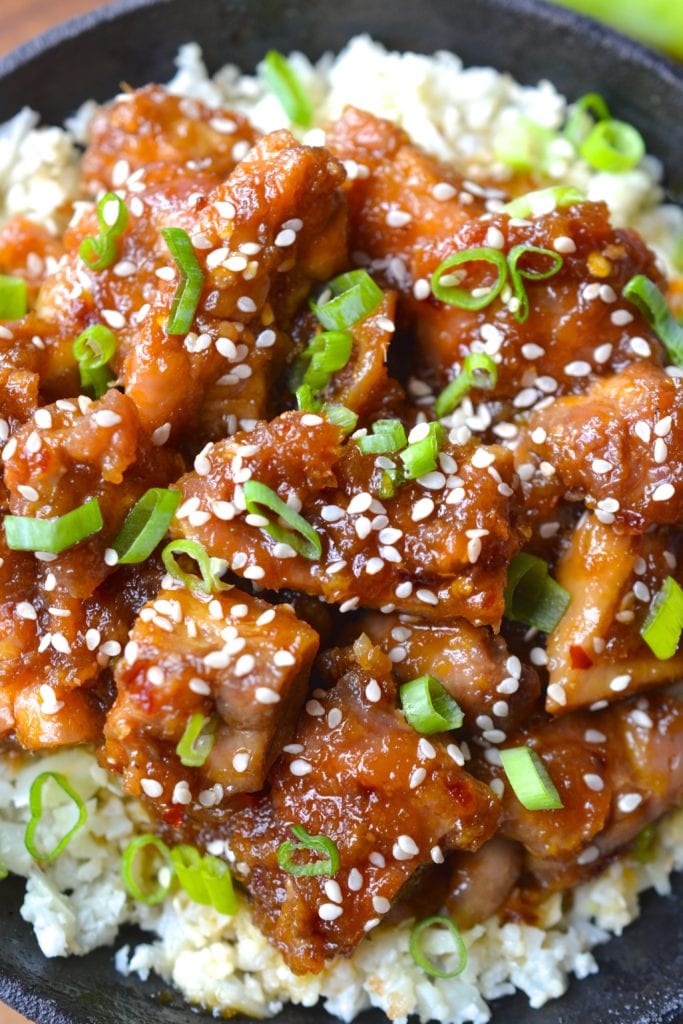 I prefer to use chicken thighs for this kind of dish because the meat has more flavour, but chicken breasts would also work too.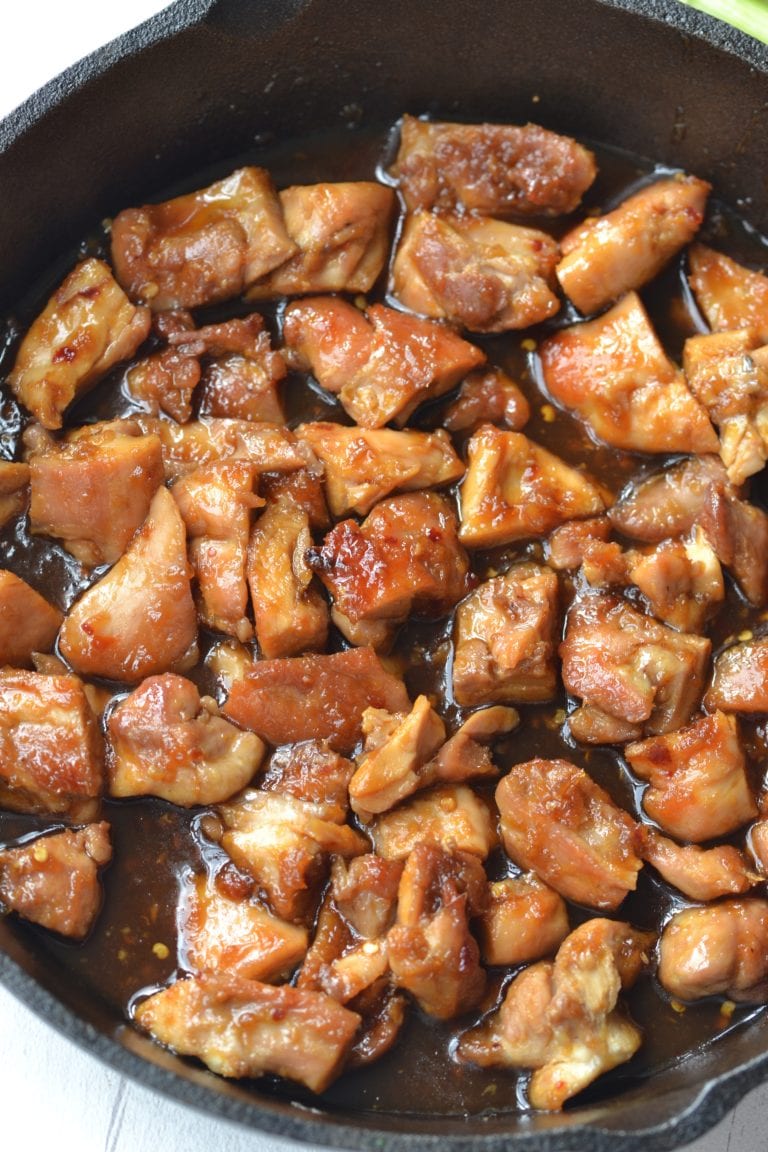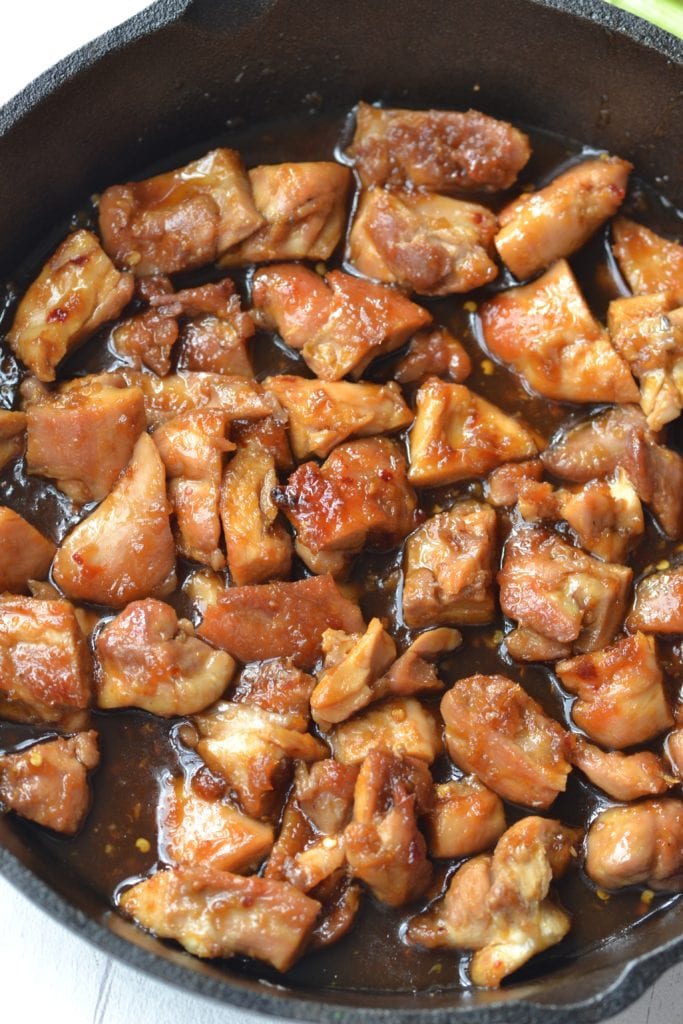 I would recommend serving this dish with a side of cauliflower rice to soak up all of the delicious sauce because you aren't going to want to let any of that go to waste. I have been enjoying this chicken as leftovers throughout the week and the sauce seems to only get thicker and more flavourful the longer is sits in the fridge.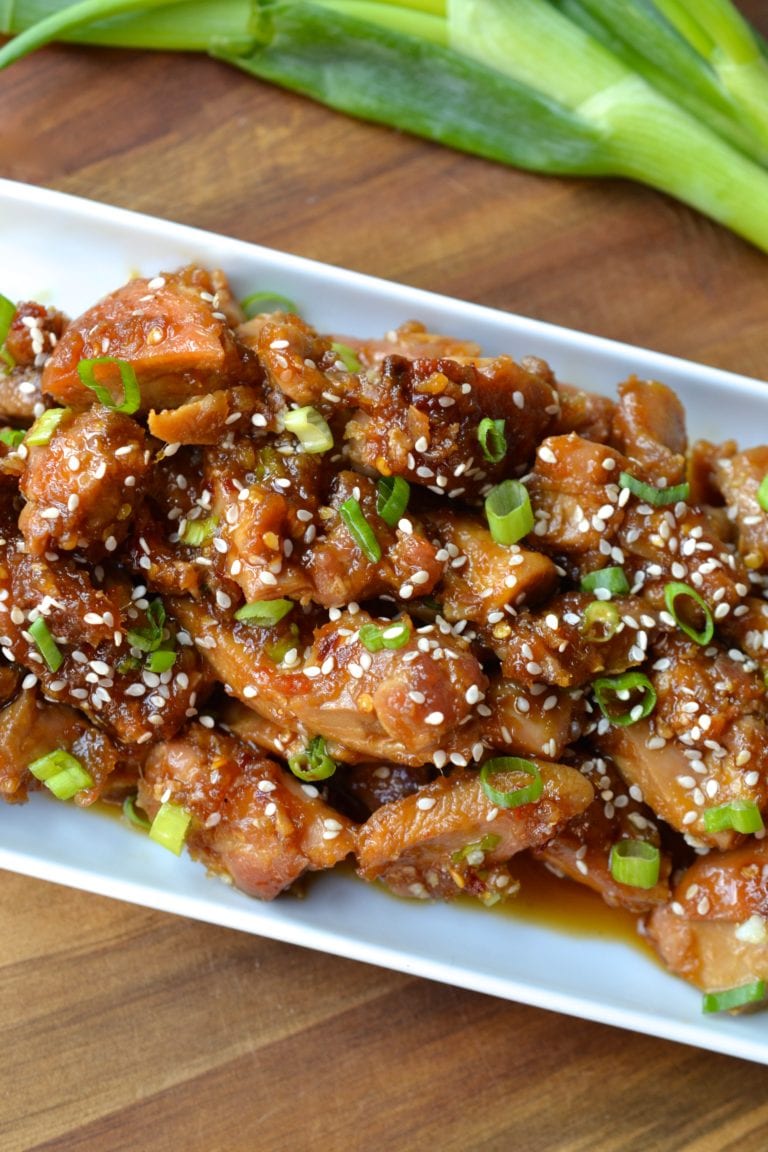 If you make this recipe let me know in the comment section below, I would love to hear what you think or take a photo and tag me (@everylastbite_) on Instagram, I love seeing your photos!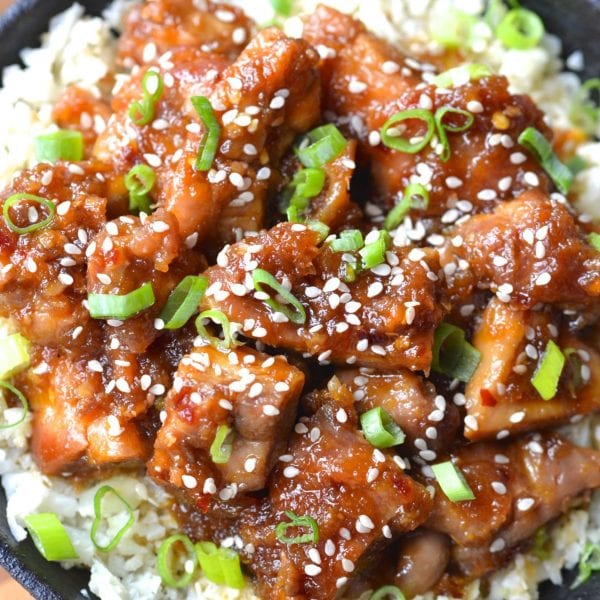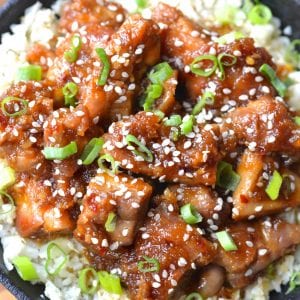 Ingredients
For The Sauce
1 tbsp grated ginger
1/2 cup orange juice
2 tbsp coconut aminos
2 cloves crushed garlic
2 tbsp honey or maple syrup
1 tsp apple cider vinegar
1/2 tsp chili flakes
For The Chicken
4 boneless skinless chicken thighs
1/4 tsp salt
1/2 tsp pepper
1 1/2 tbsp sesame oil
2 tbsp chopped green onions
1 tsp sesame seeds
Instructions
In a sauce pan combine all of the ingredients for the sauce and bring to a boil. Lower the heat and let the sauce simmer for approximately 10 minutes until it has reduced by 1/3 and has begun to thicken.

Meanwhile cut the chicken thighs into bite sized pieces and season with salt and pepper. Heat the sesame oil in a skillet on medium high heat and cook the chicken for approximately 6 minutes until its golden in colour.

Once the chicken is golden and cooked through, pour the sauce over top and stir so that it is well coated.

Sprinkle the chicken with the green onions and sesame seeds before serving. This chicken is fantastic served on cauliflower rice.