Whole30 Meal Plan (Jan 25-31)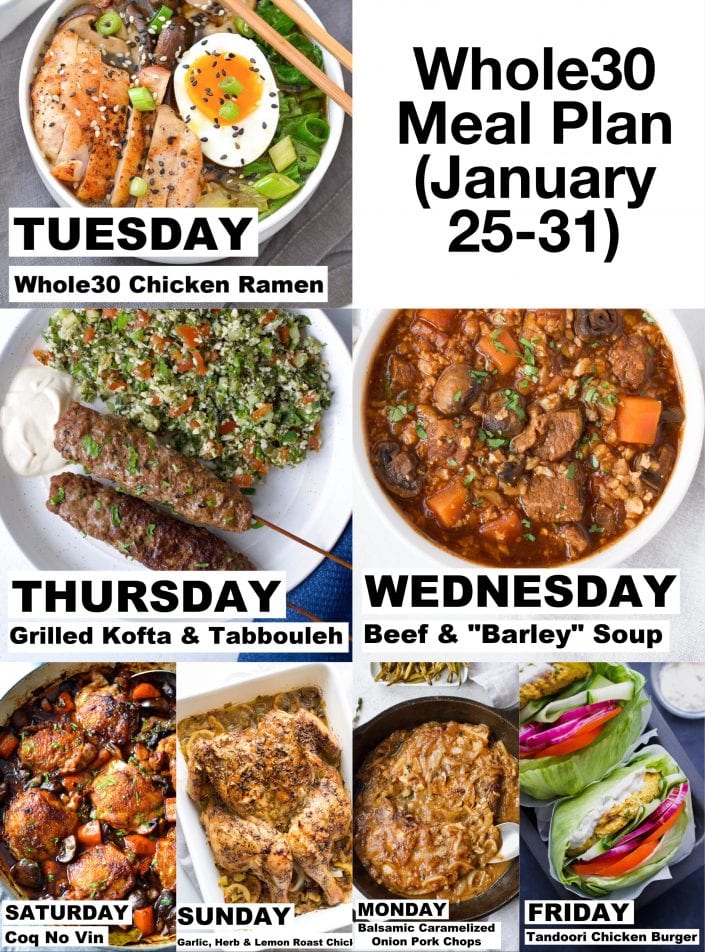 This week's Whole30 Meal Plan is all about hearty dishes that are perfect for these cold winter days. Wednesday's Beef & "Barley" soup is a brand new recipe to the blog that I think you are going to love, and I have also included an easy one pan pork chop dish, kofta and a delicious coq no vin that is perfect for anyone looking for something special to make while doing a Whole30. 
Click here to download the shopping list for the week. 
---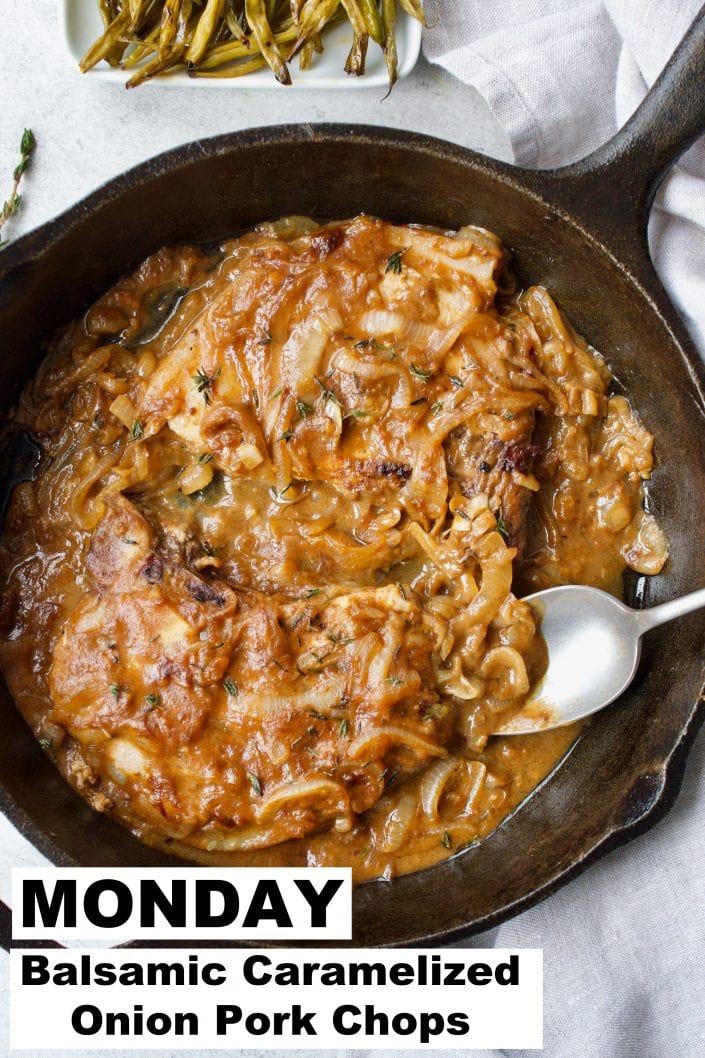 These Balsamic Caramelized Onion Pork Chops are a great 30 minute one-pan dish that makes them perfect for weeknight dinner. Pork chops are seared and then coated in a rich balsamic sauce that's packed with sweet caramelized onions.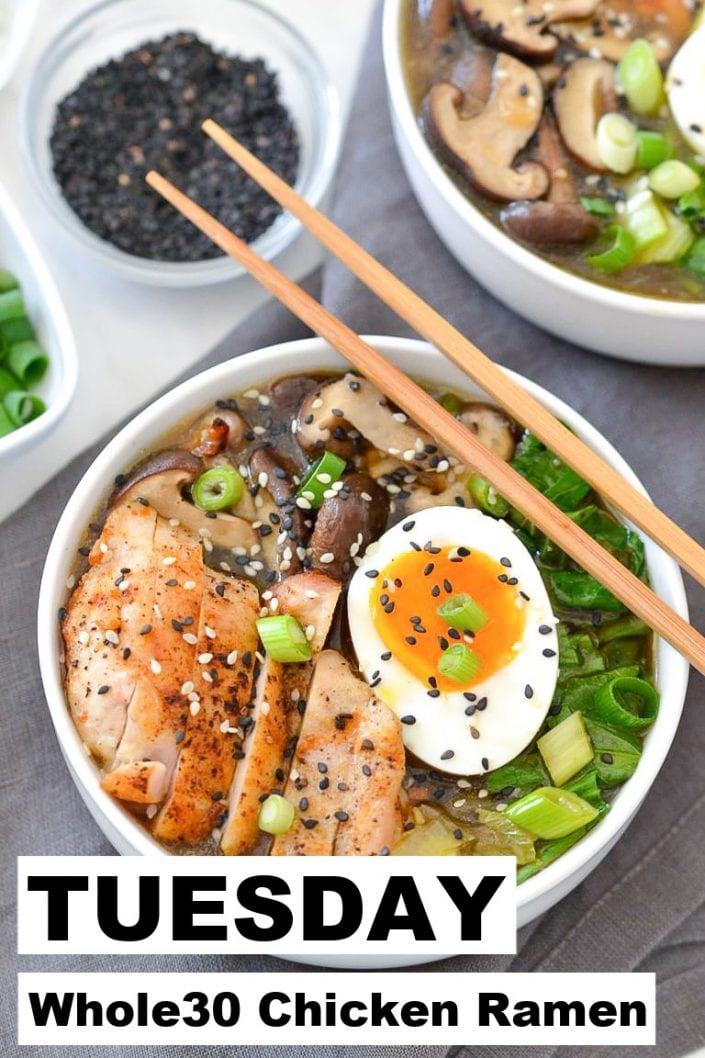 This Whole30 Chicken Ramen has all of the great rich flavour of a traditional ramen, but it's Low Carb and Paleo! Long strands of spaghetti squash are used in place of noodles, and they are served along with seared chicken, a runny egg and shiitake mushrooms which are all served in a richly flavoured broth. 
This Paleo Beef and "Barley" Soup is such a comforting meal! It's loaded with chunks of tender beef, carrots, mushrooms and cauliflower rice in place of barley in a rich and flavourful beef broth. This hearty soup freezes well and can be made in the slow cooker, stove top or instant pot.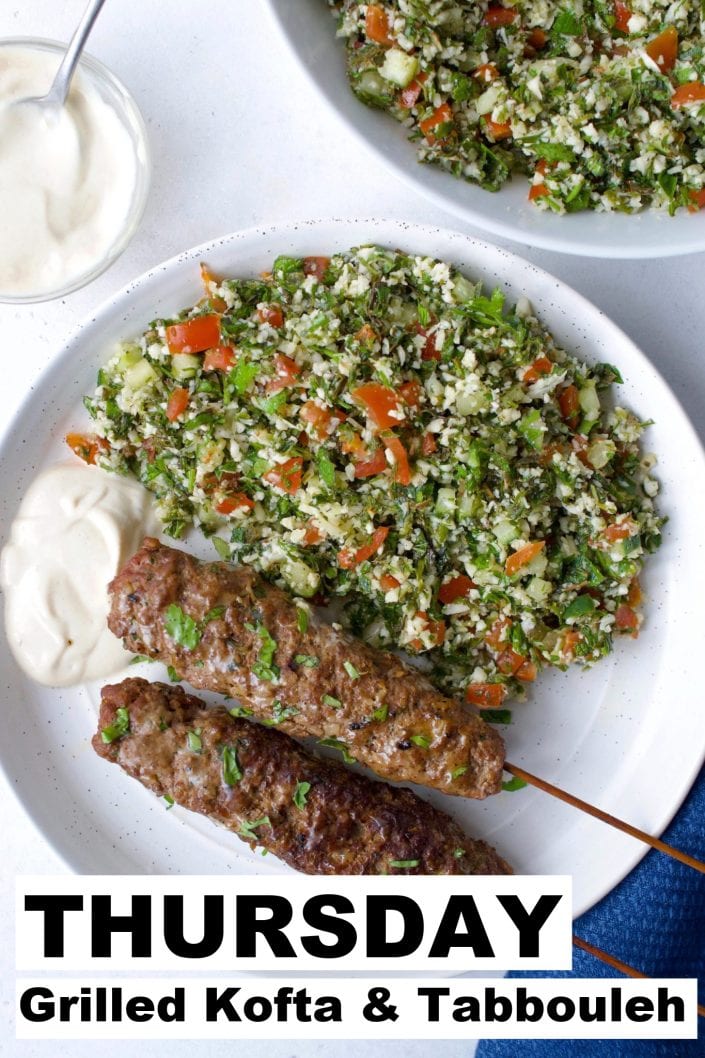 These Whole30 Grilled Kofta are made with a combination of ground beef and lamb plus lots of rich aromatic spices. These 30-minute easy to make skewers are served alongside a creamy lemon tahini sauce for dipping and a light tabbouleh salad.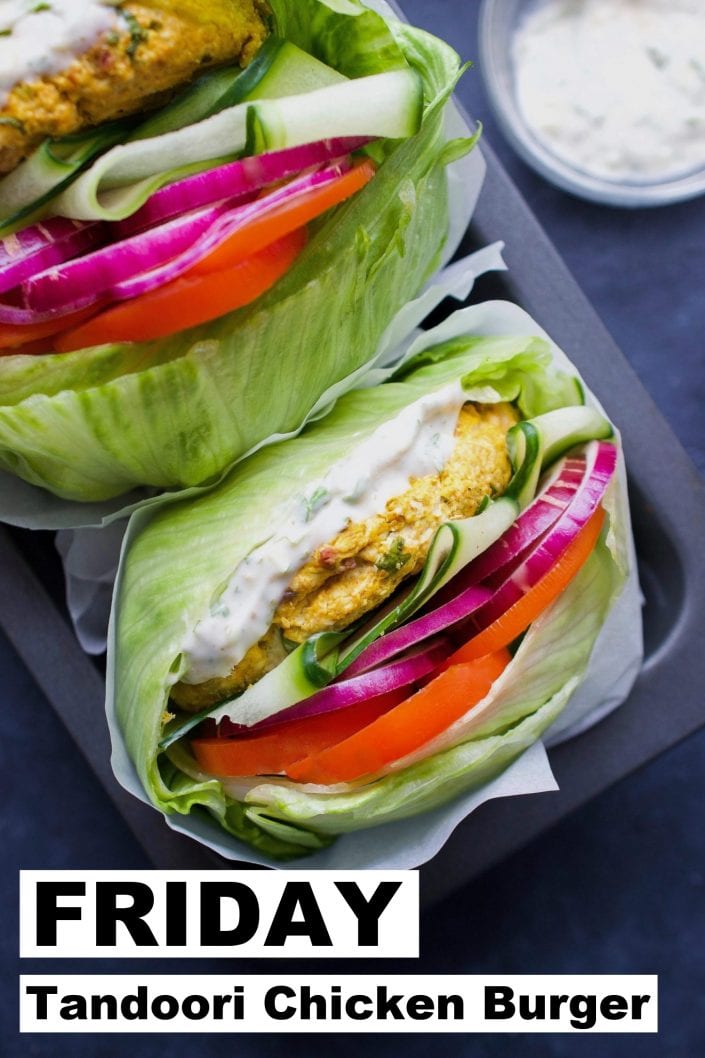 These Indian inspired Tandoori Chicken Burgers are a flavourful way to switch up your usual burger. The tandoori flavoured chicken burgers are served with slices of cucumber, tomatoes, red onion and a delicious ginger and parsley sauce. Serve them in a lettuce bun to make them Whole30, Paleo & Keto!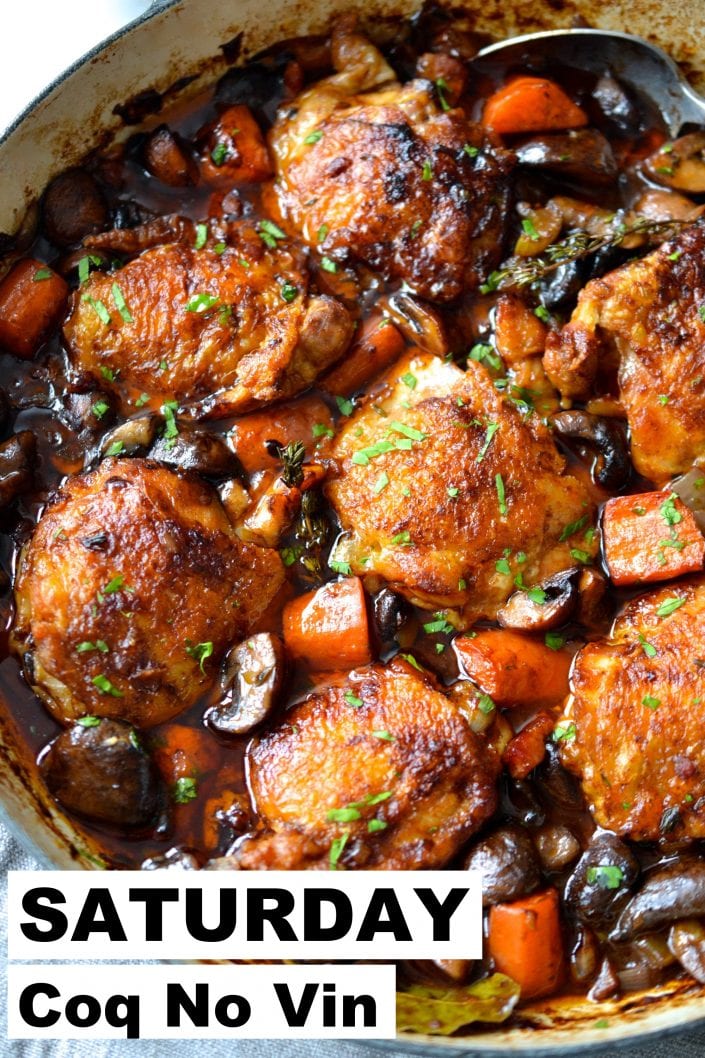 This Coq au vin without wine is perfect for anyone doing a Whole30, or looking for an alcohol free version of the classic French dish. It has all of the rich sauce, tender veggies and flavourful chicken of the traditional dish, but uses 2 special ingredients in place of wine. This is the perfect dish to serve when you want to impress.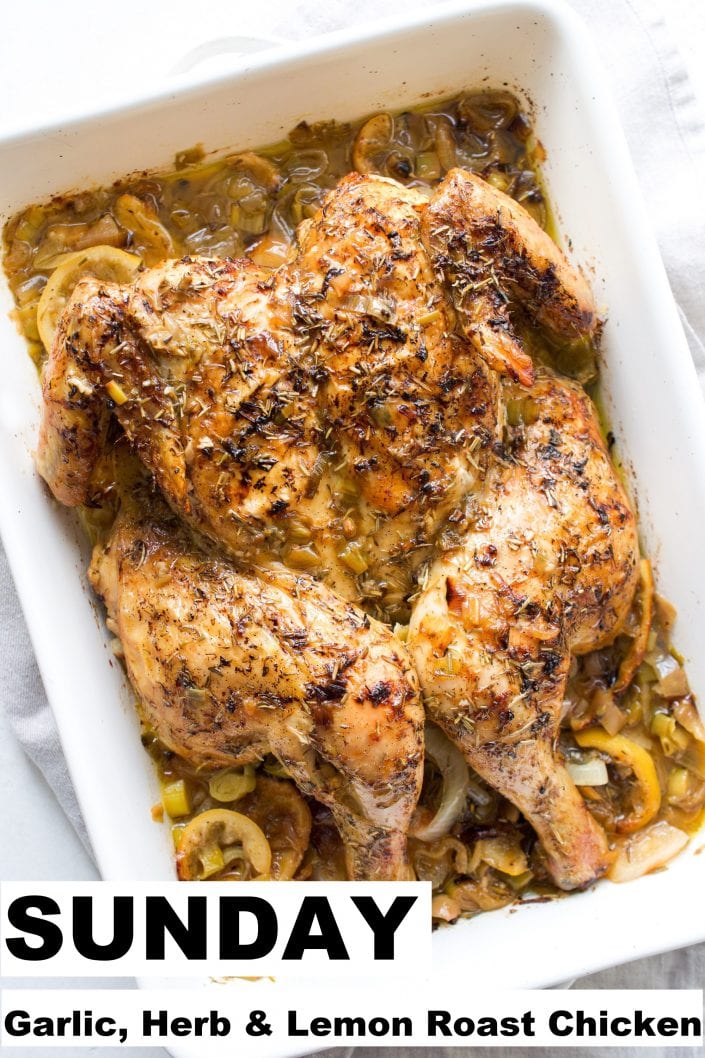 I love making roast chicken on a Sunday night and then using leftovers in meals throughout the week. This easy Garlic, Herb & Lemon Roast Chicken is moist with crisp skin that is all cooked in a simple sauce.
Click here to download the shopping list for the week.