Braised Lamb Ragu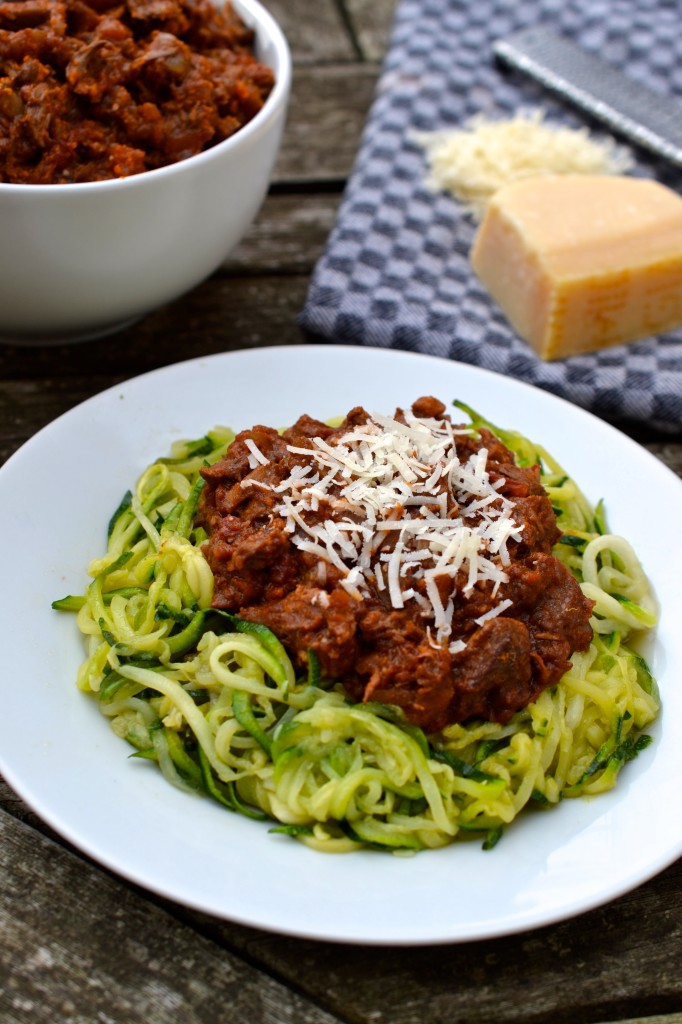 I can't believe it has taken me so long to finally share one of my all-time favourite recipes. This lamb ragu is on a completely different level to average homemade pasta sauce, it's incredibly rich in flavour with small pieces of shredded lamb that melt in your mouth. This sauce is so versatile that it works just as well on pasta as it does with spaghetti squash or zucchini noodles or even on its own, sprinkled with some parmesan and fresh basil.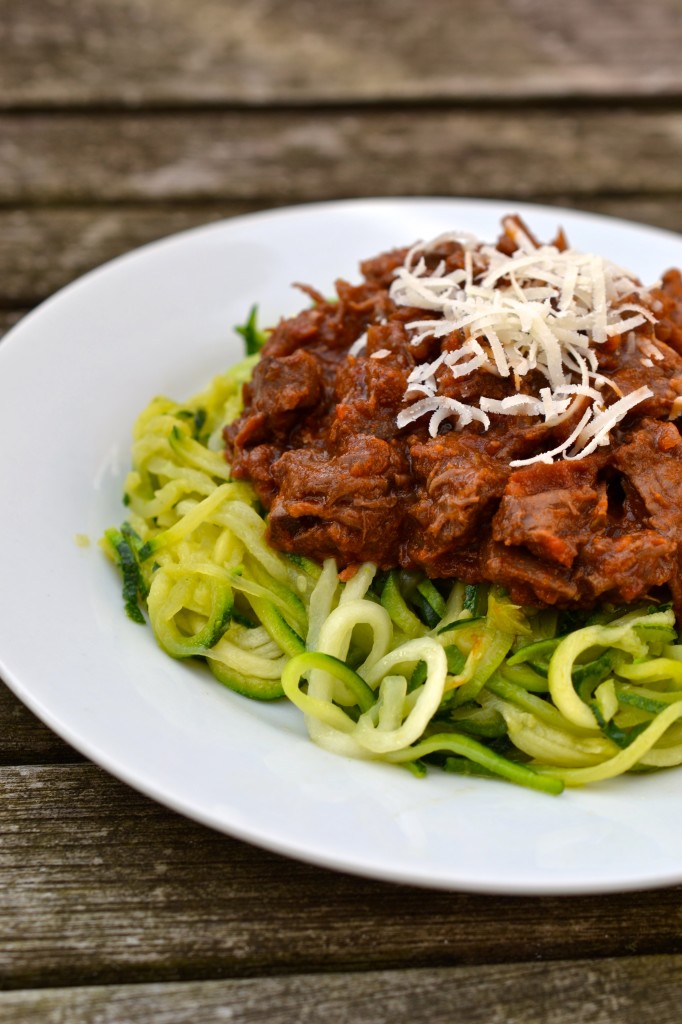 This is the first time I have ever felt proud to serve pasta to even the fanciest of guests, as the flavours really do resemble something found in a trattoria in Tuscany or top Italian restaurant in London. The best part about it, other than the taste of course, is that although it takes a bit of time to prepare, you can easily double the recipe, freeze it in small batches, and have a fantastic meal ready in 15 minutes or less.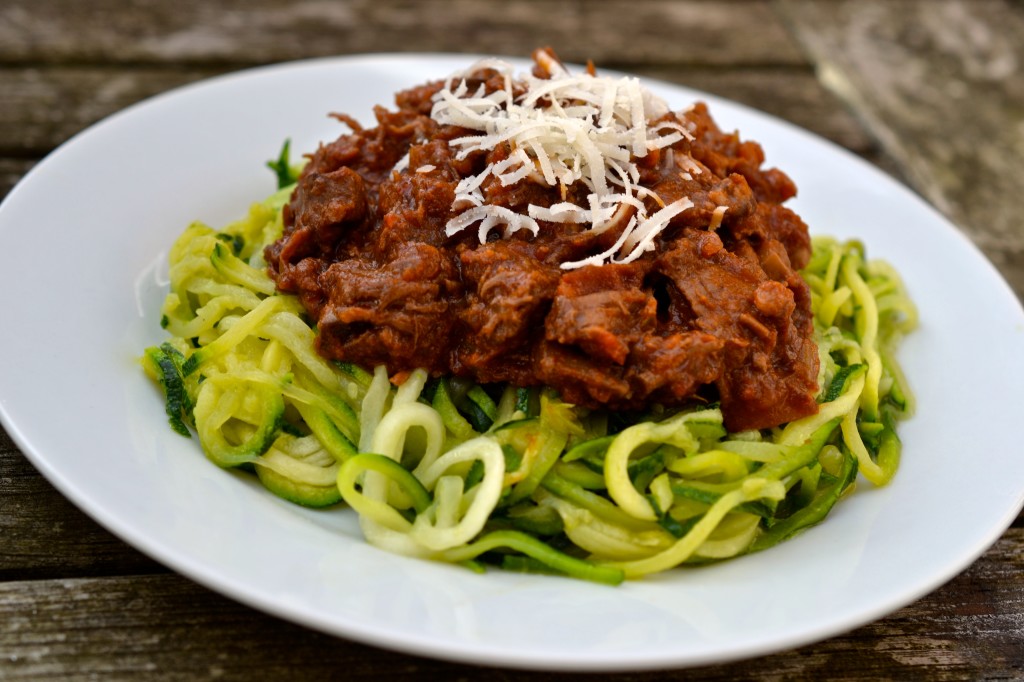 I normally make this recipe with lamb shoulder but on a recent trip to the butcher was shocked at the price, so I used lamb neck instead which is much more affordable and equally as delicious.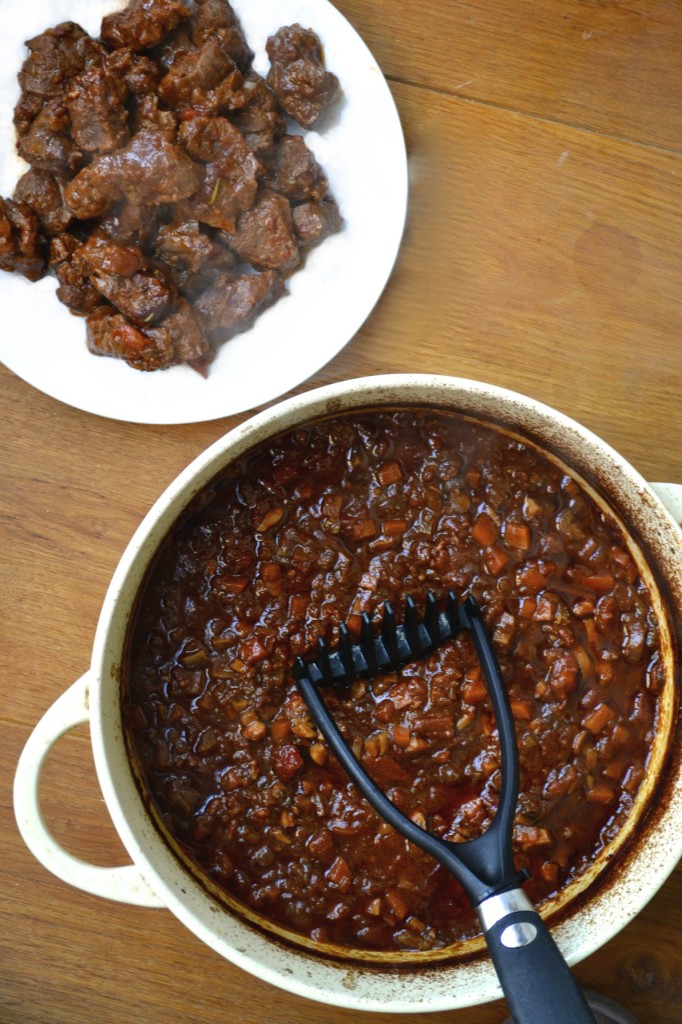 If you make this recipe let me know in the comment section below, I would love to hear what you think or take a photo and tag me (@everylastbite_) on Instagram, I love seeing your photos!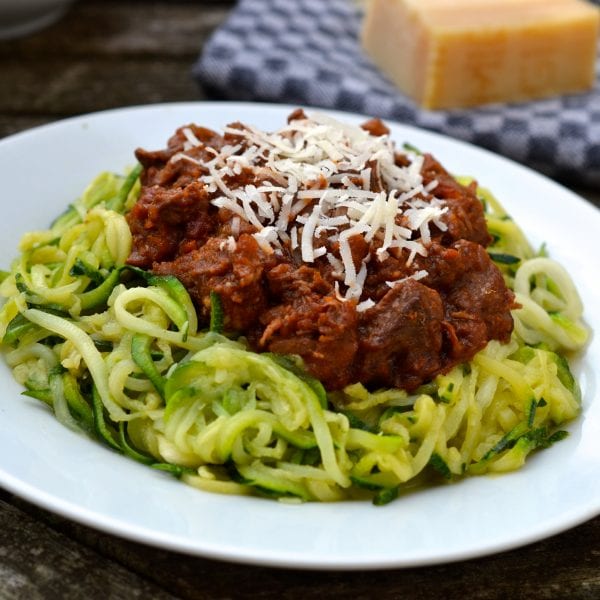 Ingredients
1 kg lamb shoulder or neck, cut into 1 1/2 inch cubes
1 tbsp olive oil
2 carrots finely diced
2 sticks celery finely diced
1 onion diced
2 cups chopped mushrooms
3 cloves garlic
1/4 tsp salt
1/4 tsp pepper
1 tsp ground coriander
1/2 tbsp ground cumin
2 tbsp thyme chopped
2 tbsp rosemary chopped
1 cup red wine
3 tbsp tomato paste
2 cups beef stock
Instructions
Preheat oven to 175 degrees Celsius (350 degrees Fahrenheit)

Heat the olive oil in a large pot over medium-high heat. Add in the cubed lamb and cook for 2 to 3 minutes per side until all sides are lightly browned. Transfer the lamb to a plate and set aside

Lower the heat to medium and add the carrot, celery, onion, mushrooms, crushed garlic, salt, pepper, cumin, coriander, thyme and rosemary. Allow to cook for 8-10 minutes until the vegetables have softened and the onions are translucent

Add the wine, canned tomatoes, tomato paste and stock. Cook for 5 minutes.

Place the lamb and sauce in an ovenproof pot, cover with a lid and cook in the oven for 3 hours.

After 3 hours, take the pot out of the oven. Using a slotted spoon remove all of the pieces of lamb from the pot and place on a cutting board.

Using a potato masher, mash the vegetables in the sauce so they break down into smaller pieces, thickening the sauce.

Using two forks, shred the lamb into small thin pieces. Place the shredded lamb back into the sauce.

The sauce can be stored in the fridge for 5 days or in the freezer for 5 months.