Super Saucy Chinese Beef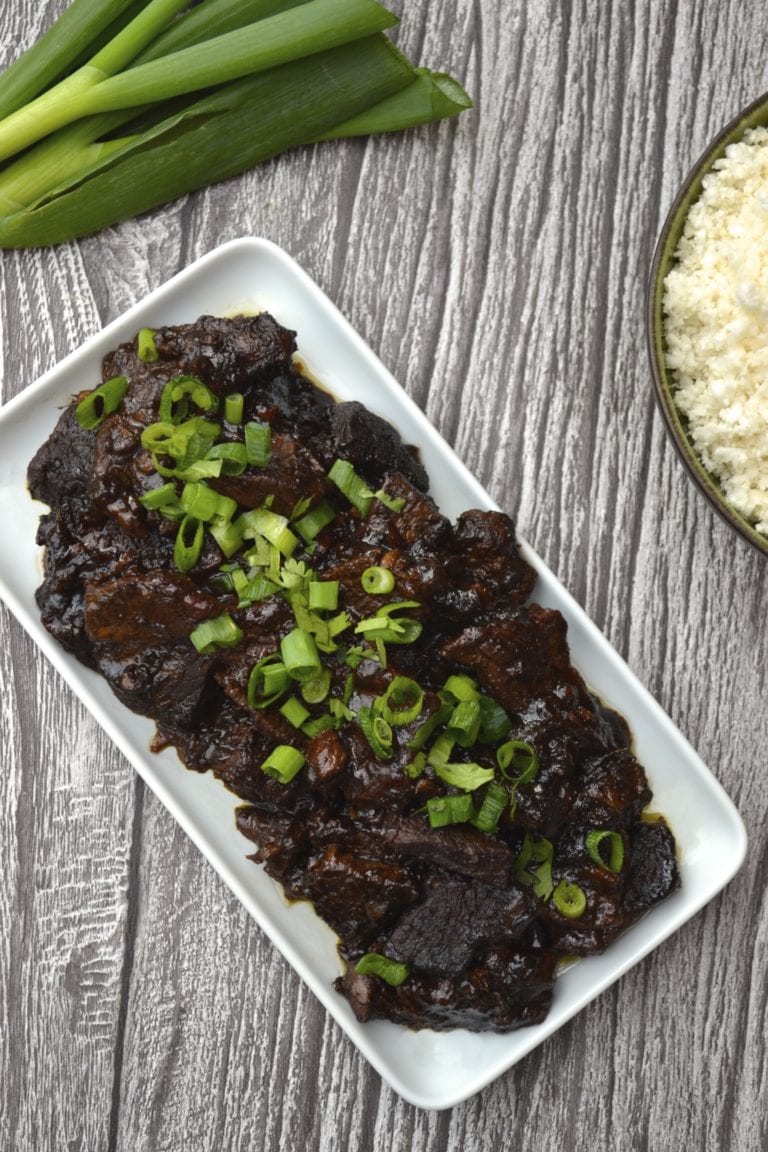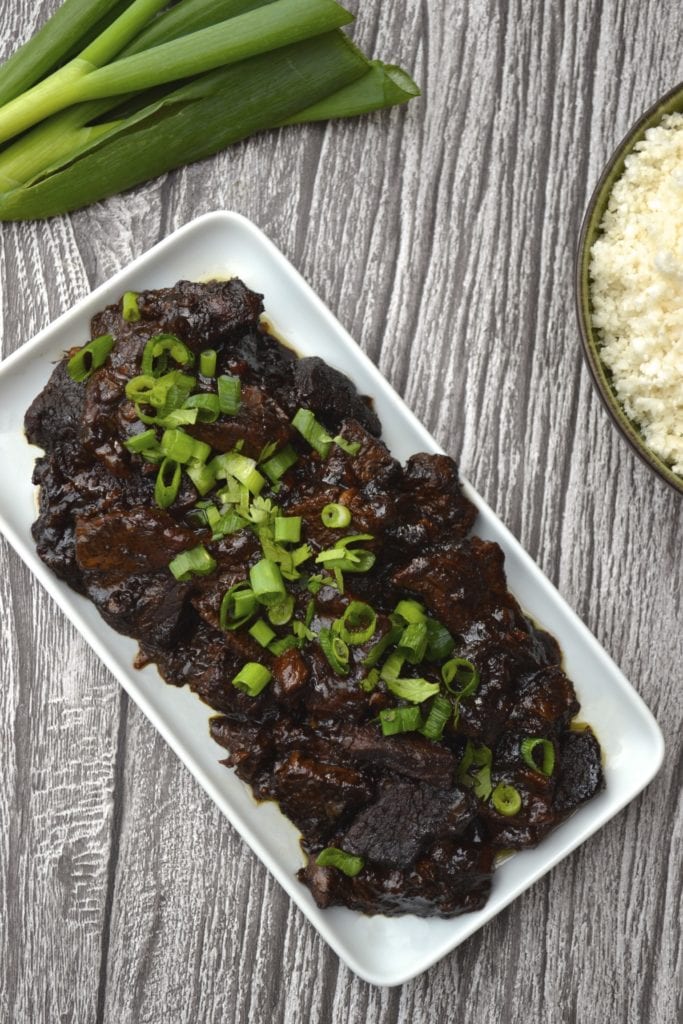 I am completely addicted to stewed beef at the moment. There is just something about the ease at which it can be prepared, the melt in your mouth meat and rich flavours that keeps me on the hunt for new and creative ways to prepare it. In this recipe I used Asian flavours including ginger, onion, tamari (soy sauce) and Chinese 5 spice to create a thick and flavourful sauce that completely coats the tender chunks of beef. This is an incredibly easy dish to prepare so hands on prep is under 10 minutes, then you just put everything in a pot or slow cooker and forget about it for 2 hours. I like doubling the recipe so there are enough leftovers to last a few days, the meat becomes even more tender and tastes richer a day or two after cooking, so you can store it in the freezer for a few months without having to worry about losing flavour.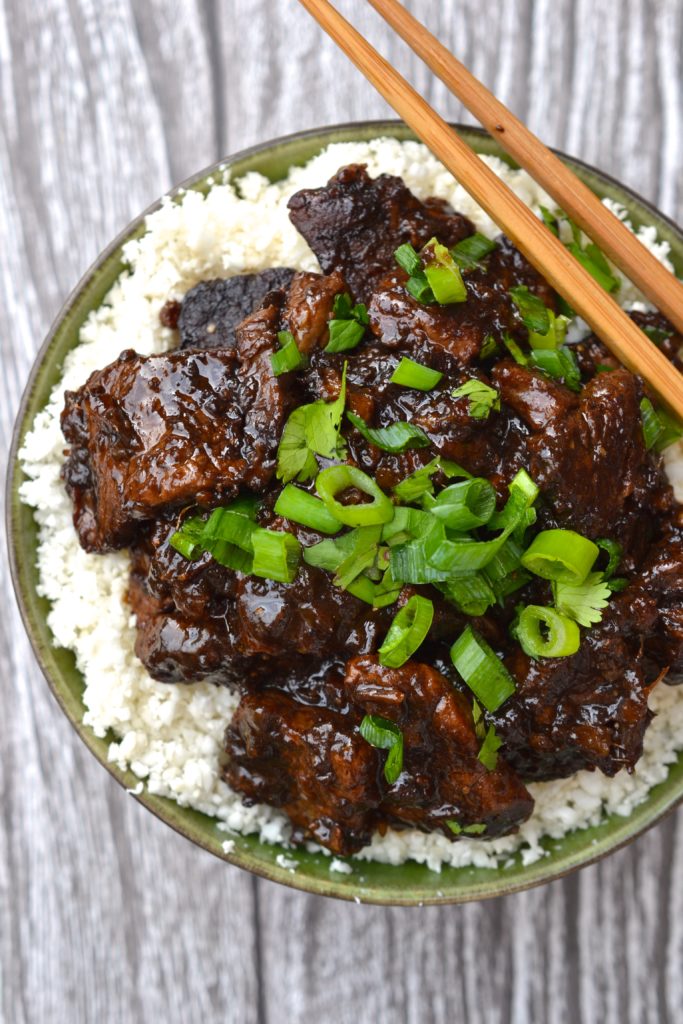 I like serving this beef on cauliflower rice which I season with tamari and a side of steamed broccoli, asparagus or bok choi. I think this would also be amazingly good shredded and served in an Asian style taco with pickled red onions and a lime and cabbage slaw…..I am drooling as I type this. Looks like dinner tonight is sorted!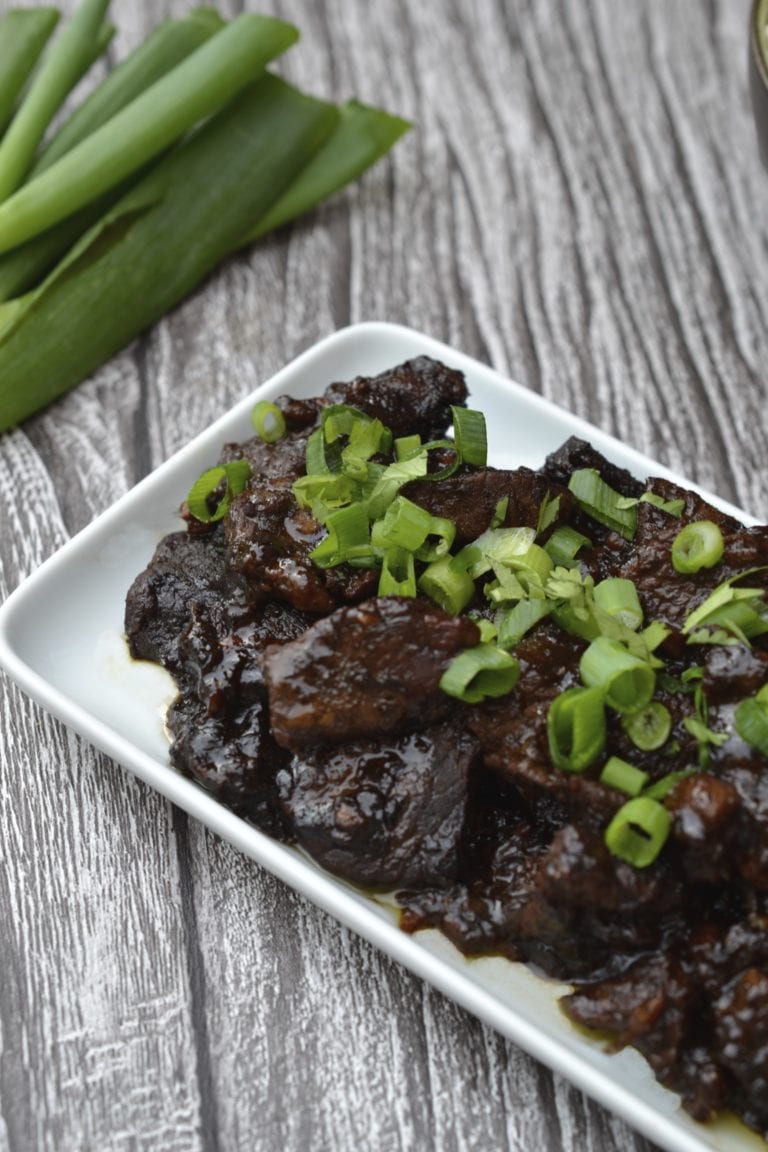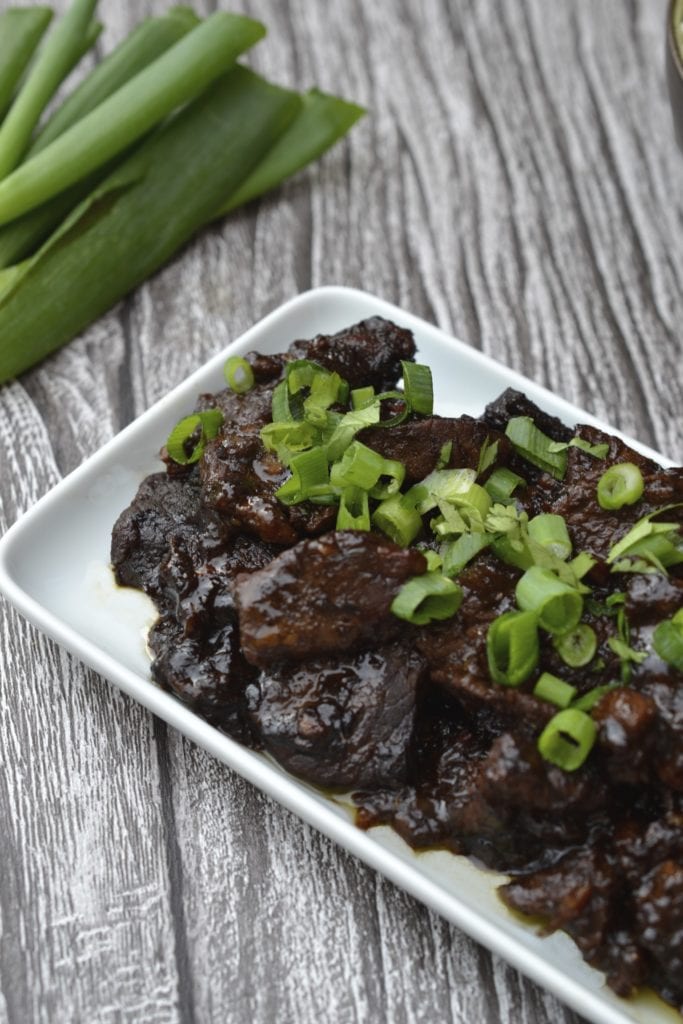 If you make this recipe let me know in the comment section below, I would love to hear what you think or take a photo and tag me (@everylastbite_) on Instagram, I love seeing your photos!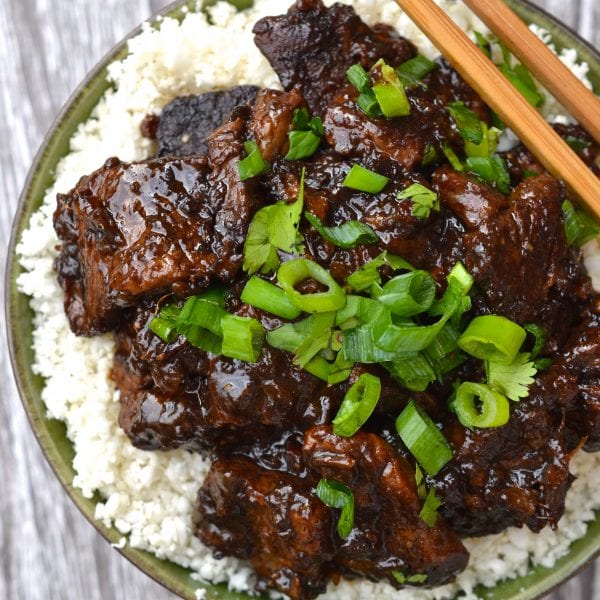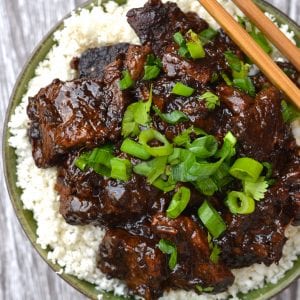 Ingredients
1 tsp oil
400 g beef cubed (chuck roast works well)
2 cloves garlic
3 tbsp fresh grated ginger
1 onion
1 tsp Chinese 5 spice
1/2 tsp black pepper
1 tbsp honey (sub for 1 medjool date for Whole30)*
2 tbsp coconut aminos or tamari
2 1/2 cups beef stock
Instructions
Heat the oil in a pot on medium heat. Add in the cubed beef and cook until browned on all sides then add in the garlic, ginger and onion. Continue to cook for 4-5 minutes until the onions soften and become translucent.

Add in the remaining ingredients, lower the heat to low, place a lid on the pot and allow to cook and a gentle simmer for 2 hours. After an hour and a half remove the lid if the sauce is still very thin and increase the heat to medium, this will help it thicken.

After 2 hours the beef will be very tender and the sauce should be thick. Serve the beef topped with chopped spring onion and/or cilantro
Notes
*To make this Whole30 in a blender combine the medjool date, coconut aminos and a splash of the beef stock in a blender and blend until smooth and then pour the mixture into the pot with the rest of the ingredients as per step 2.