Lemon & Herb Ribs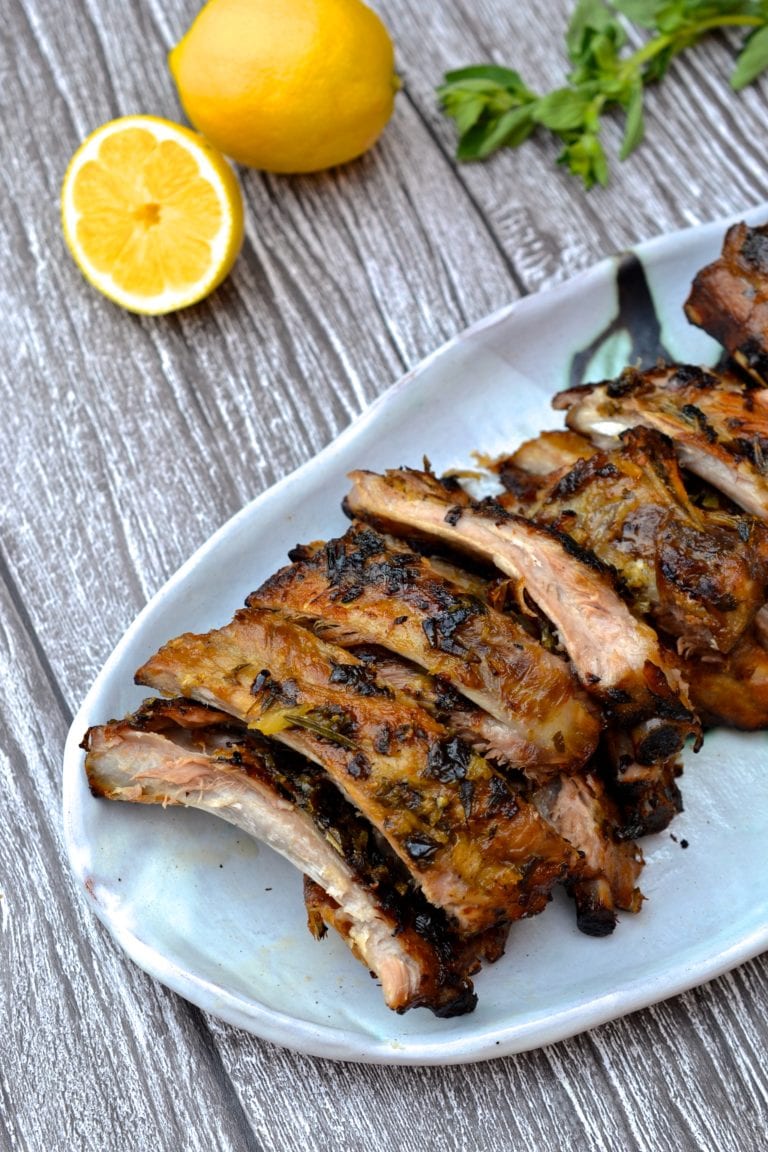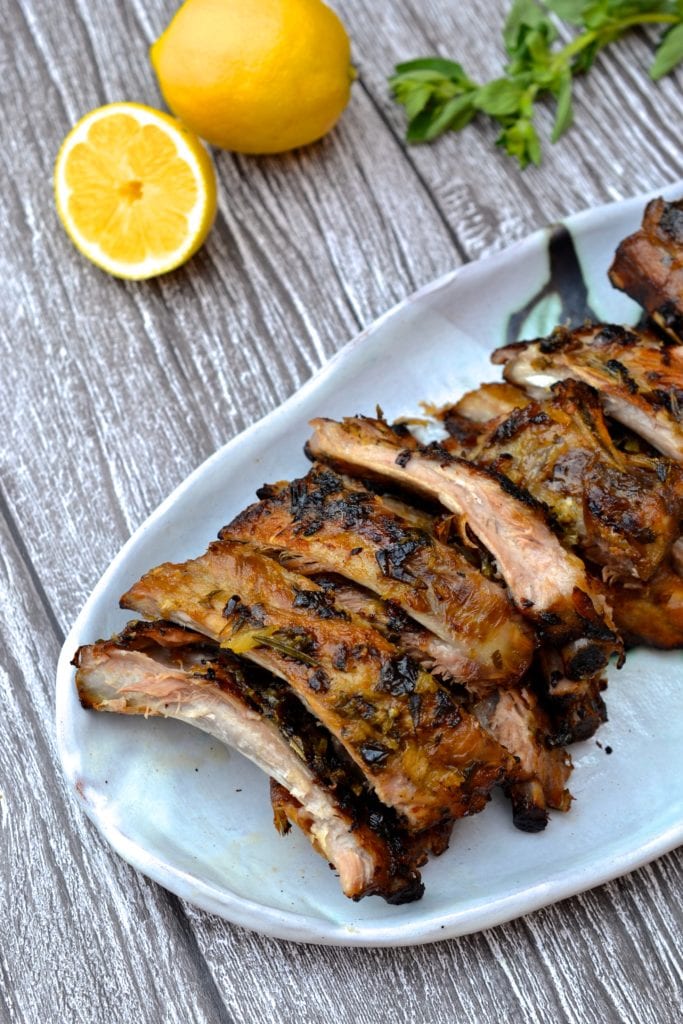 Ribs are my guilty pleasure. Super tender and often dripping with sauce they are a messy but delicious dish to enjoy at a summer barbecue. While most ribs are coated in a barbecue sauce that's packed with sugar and preservatives, in this recipe we lightened things up with fresh and healthy, all natural ingredients.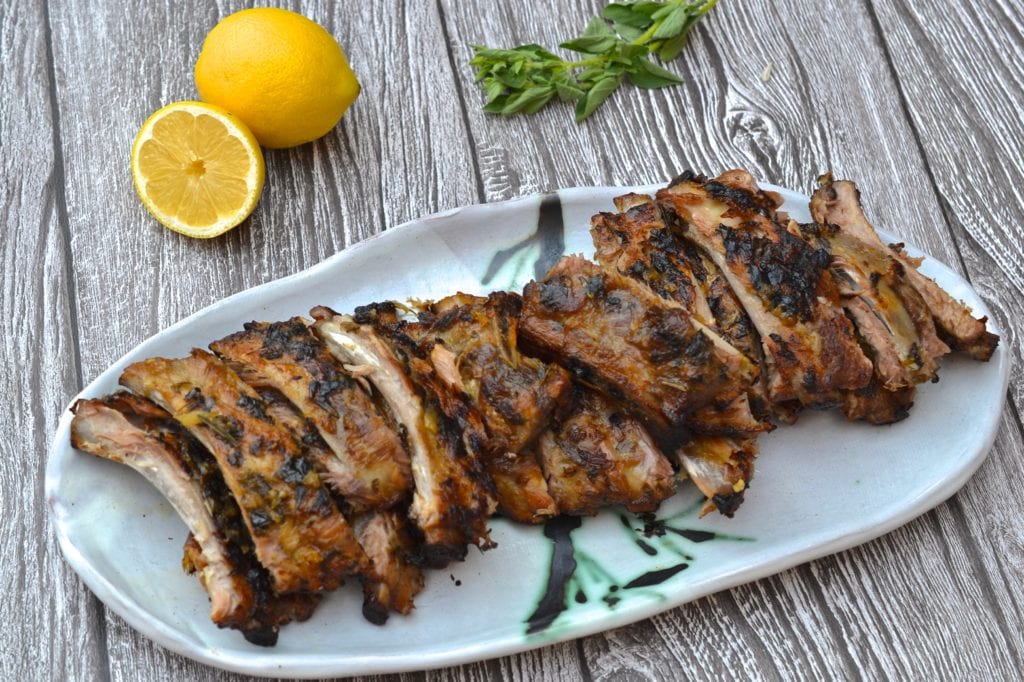 A variety of fresh herbs including rosemary, thyme, sage and parsley are finely chopped and then stirred into a thick paste with lemon juice, zest, garlic, olive oil and honey. The ribs are marinated in the mixture overnight and then baked for 2 hours in the oven until they are fall off the bone tender. The marinade coats the meat and becomes deliciously sticky when cooked so be sure to have lots of napkins on hand (although licking your fingers is much more fun!).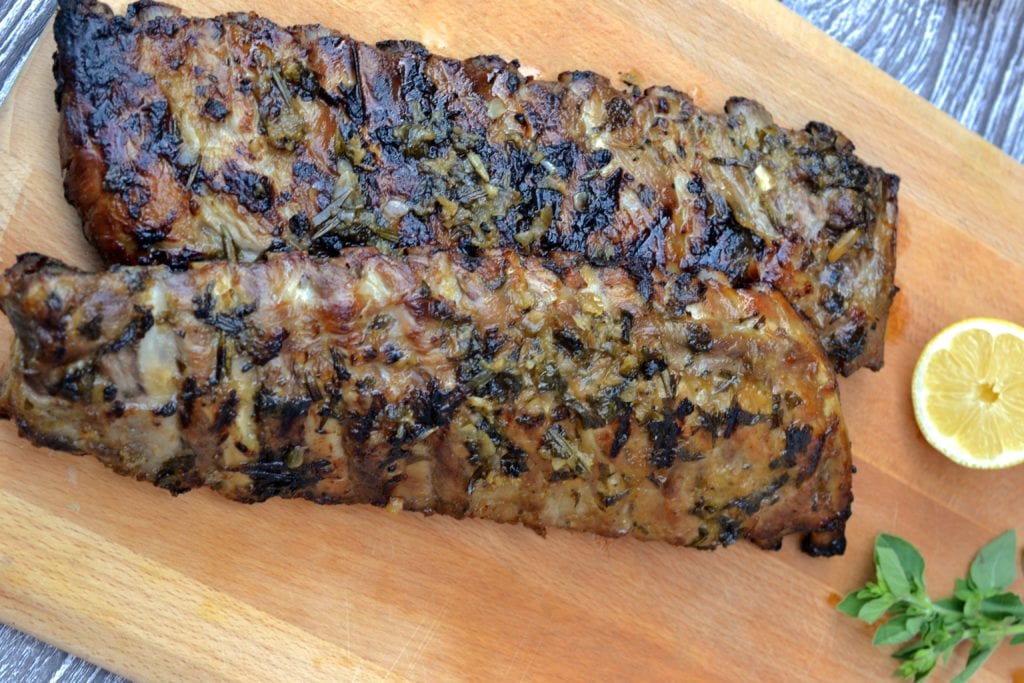 After cooking the ribs for 2 hours in the oven I like to finish them off on the barbecue for just a few minutes to crisp up some of the corners and add some smoky grilled flavour. This also makes preparation easy as the ribs can be marinated and cooked up to a day in advance and quickly thrown on the grill for 3-5 minutes right before serving.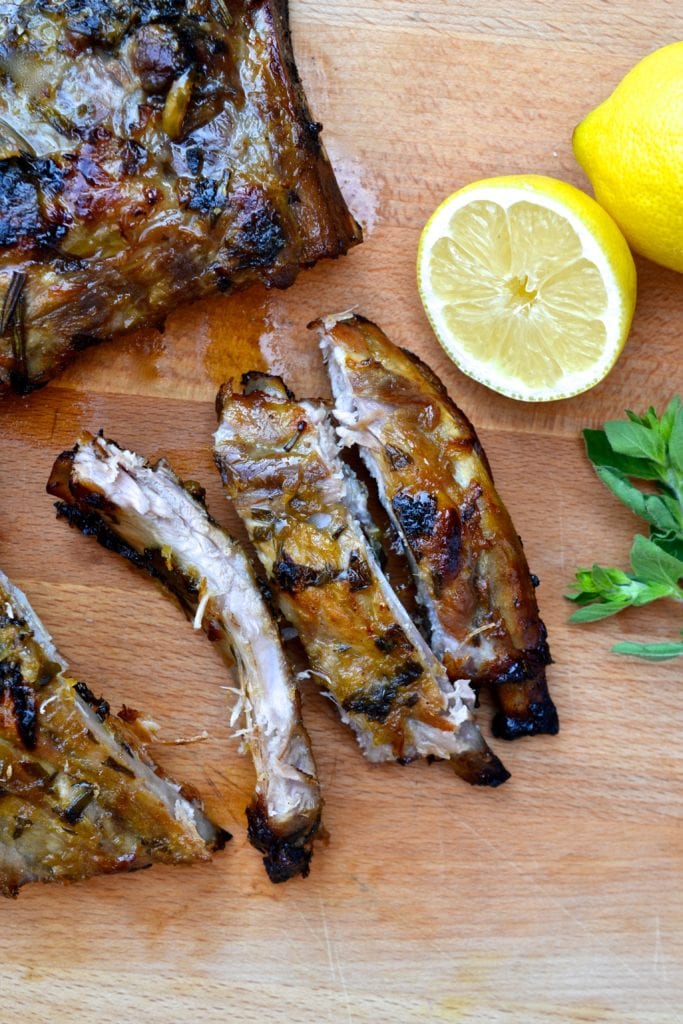 If you make this recipe let me know in the comment section below, I would love to hear what you think or take a photo and tag me (@everylastbite_) on Instagram, I love seeing your photos!
Ingredients
2 racks of ribs
1 tbsp lemon zest
1/4 cup olive oil
1 medium onion grated
3 tbsp lemon juice
2 cloves garlic
1 tbsp rosemary
1 tbsp thyme
2 tbsp parsley
1 tbsp sage
1/2 tbsp honey (omit for Whole30)
Instructions
In a food processor or blender, combine the lemon zest and juice, olive oil, onion, garlic, herbs and honey. Blend until a thick paste has formed. Place the ribs in a large Ziploc bag or container and pour the marinade over top. Allow to marinate in the fridge for a minimum of 6 hours but preferably overnight.

Preheat the oven to 150 degrees Celsius (300 degrees Fahrenheit). Lay 1 sheet of tin foil on the base of a baking sheet. Place the ribs side by side onto the lined tray and then lay another sheet of tin foil on top, folding in the sides so that the juices will be well contained.

Bake the ribs in the oven for 2 hours, flipping half way through cooking. After two hours the ribs should be tender, to gently brown them you can 1) turn the temperature up to 200 degrees, remove the top layer of tin foil and grill for 10 minutes until they begin to brown in colour or 2) transfer the ribs to the barbecue and grill on medium high heat for 3 to 4 minutes per side until brown.

Cut the ribs into pieces and serve warm.