Grilled Chicken with an Easy Spiced Marinade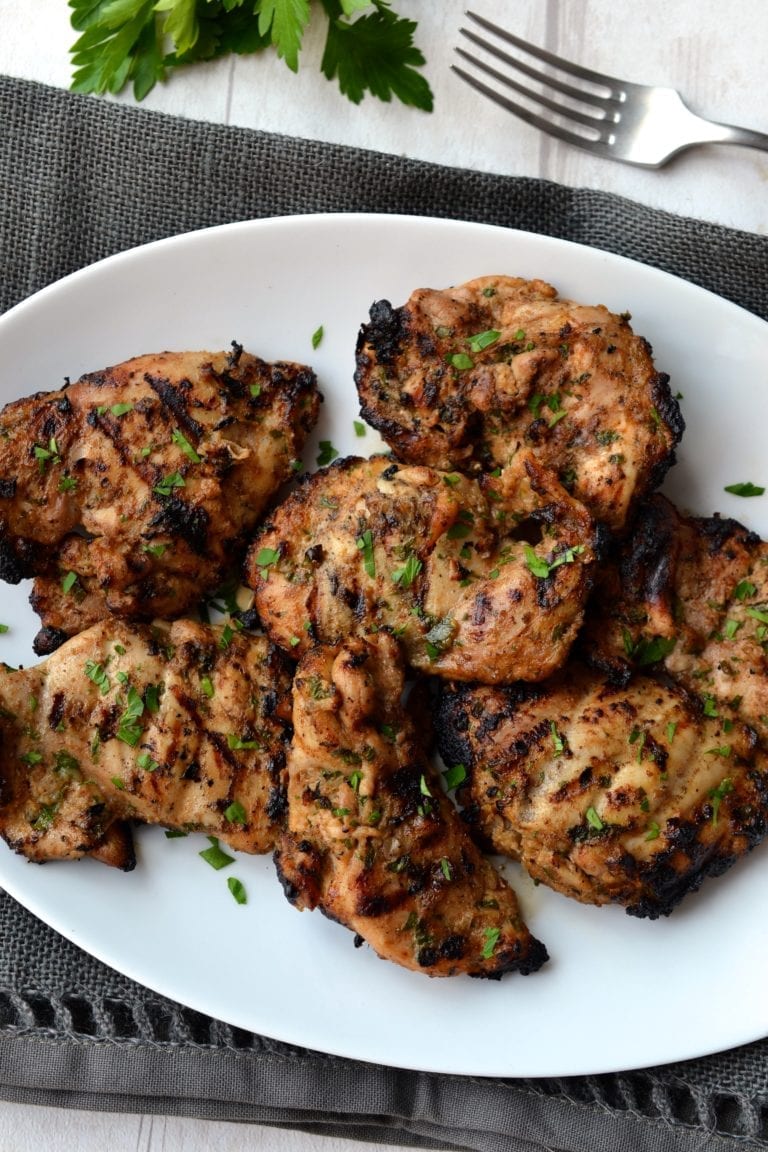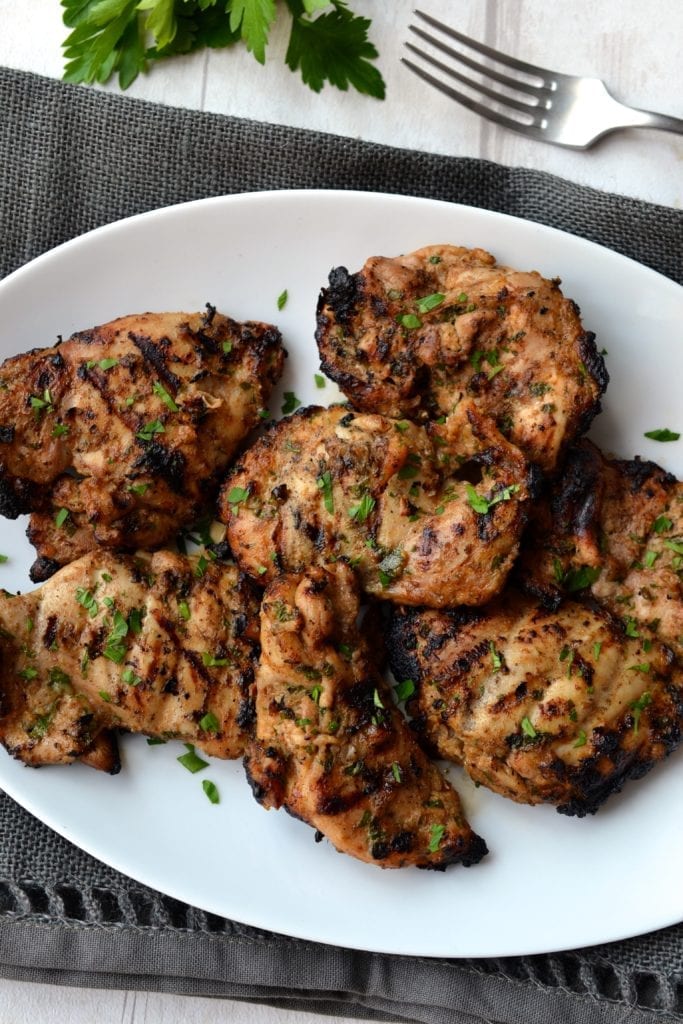 Isn't it incredible the difference a good marinade can have in transforming a boring piece of chicken into a moist and flavour packed dish.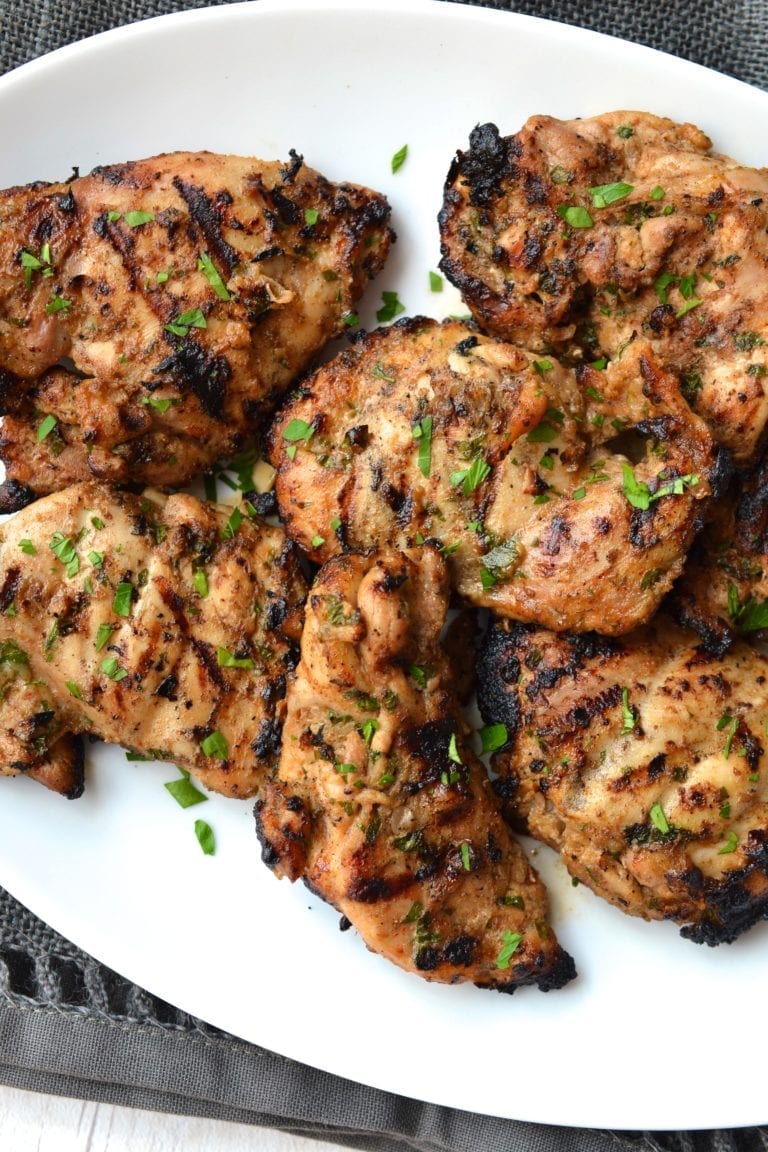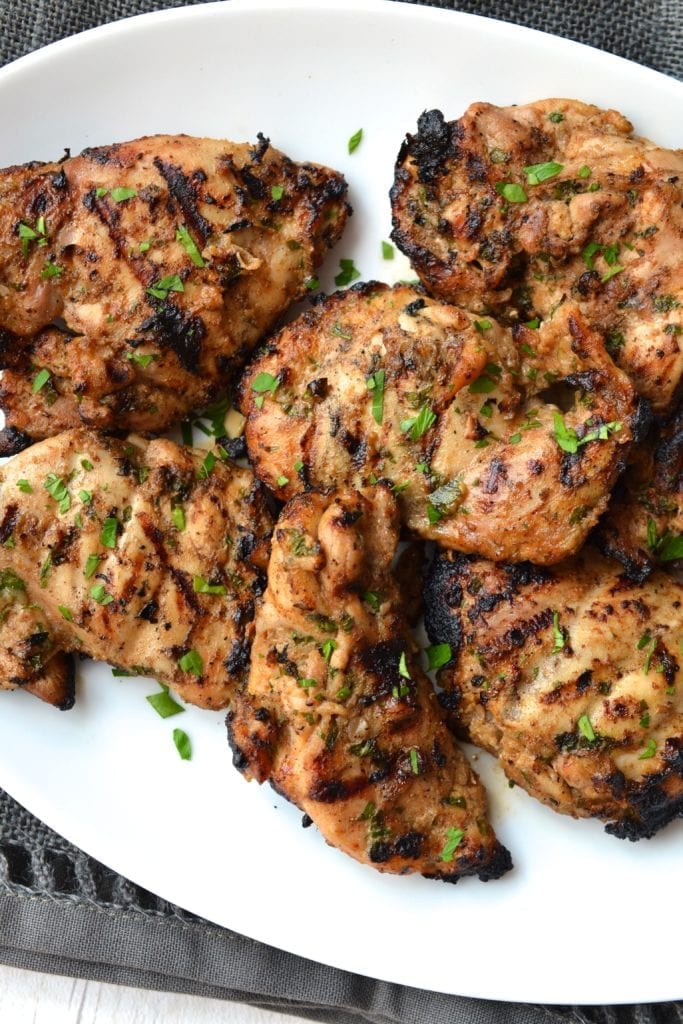 I really love the flavours in this marinade. The spices add a nice richness of flavour while apple cider vinegar and apple juice are the perfect combination of sweet and acidic.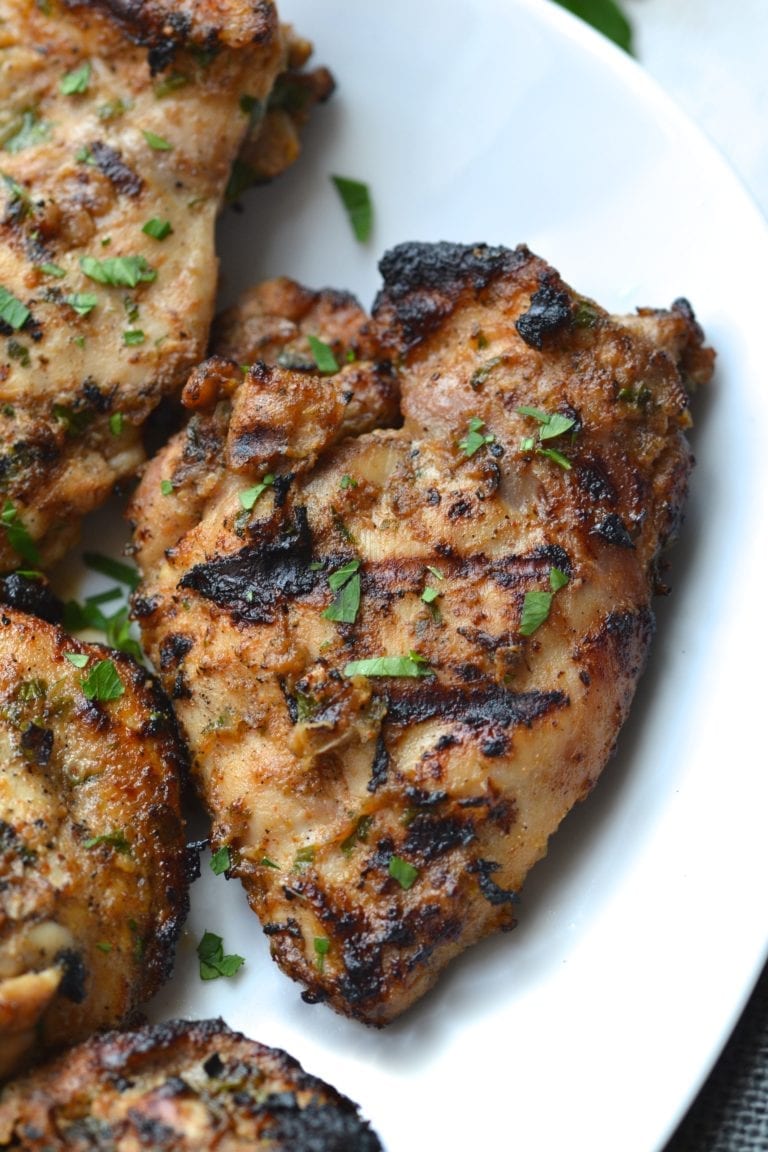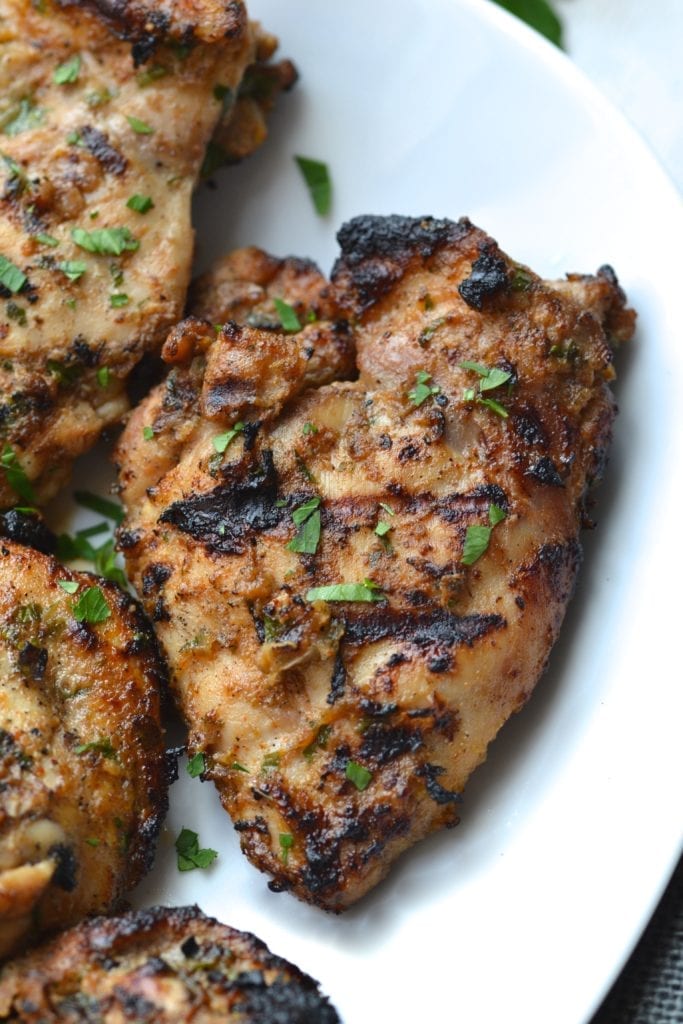 Although you can finely chop the onion, I prefer to use a cheese grater which turns it into a fine mince. The onion mince mixes better in the marinade and the flavour really penetrates into the chicken.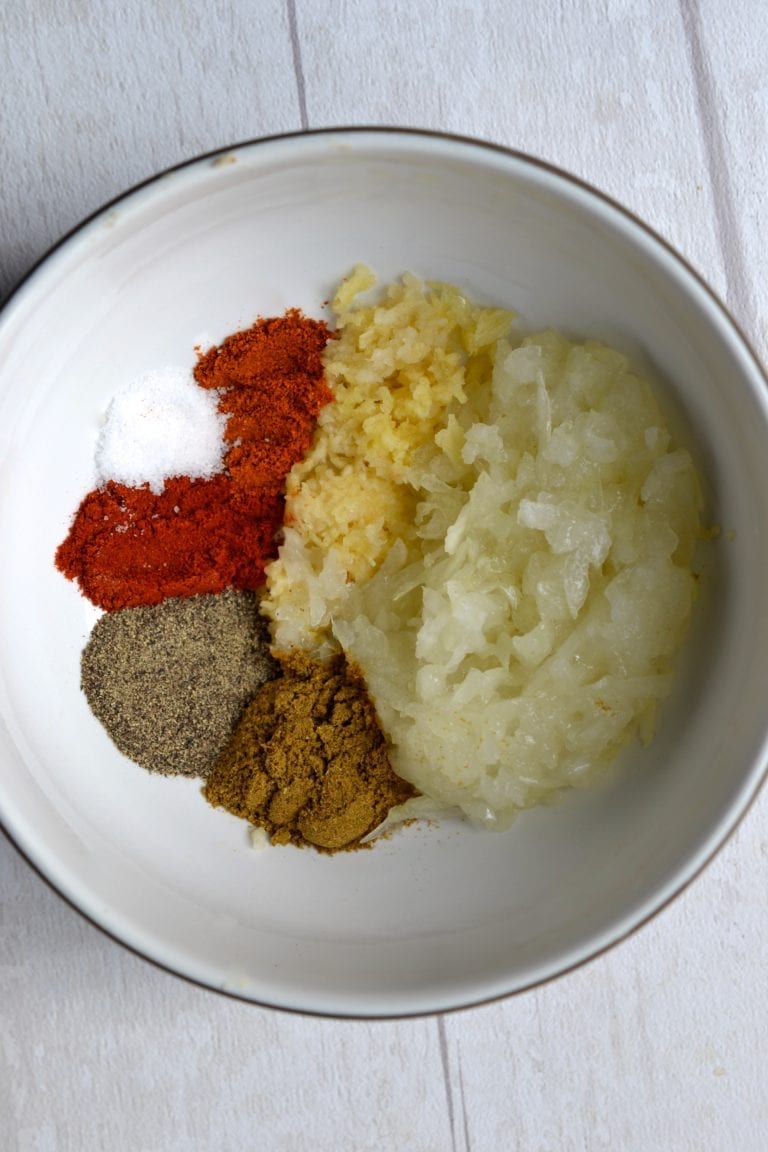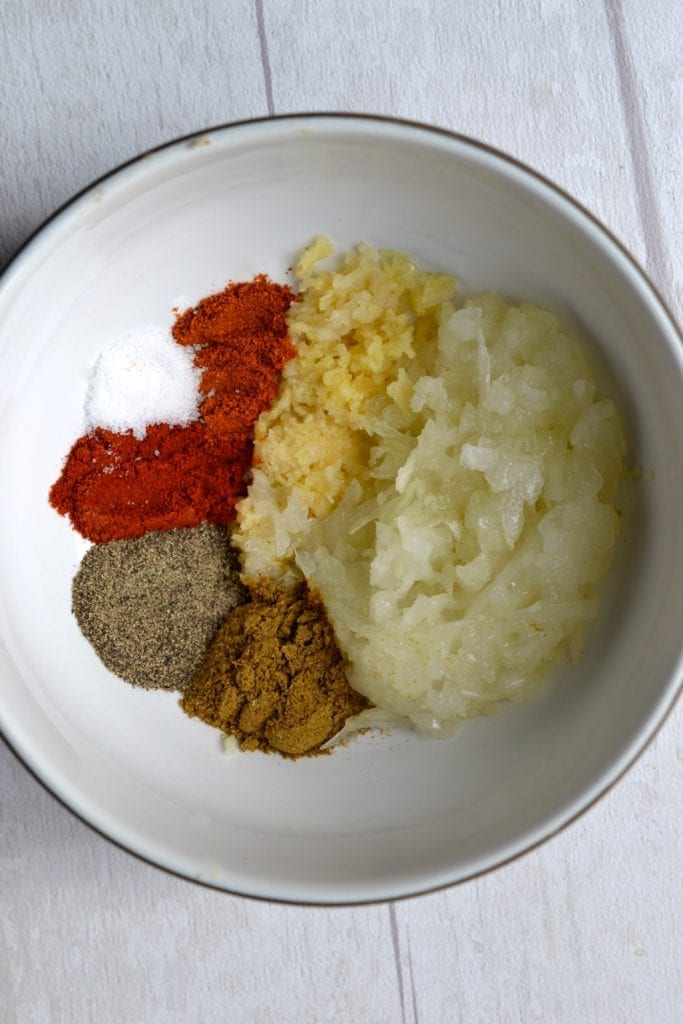 Ideally if you are able to plan ahead, I would recommend marinating the chicken overnight to maximize flavour, any longer and it will begin to impact the texture of the chicken and make it mushy. You can marinate it for as little as 2 hours but the flavours won't be as strong.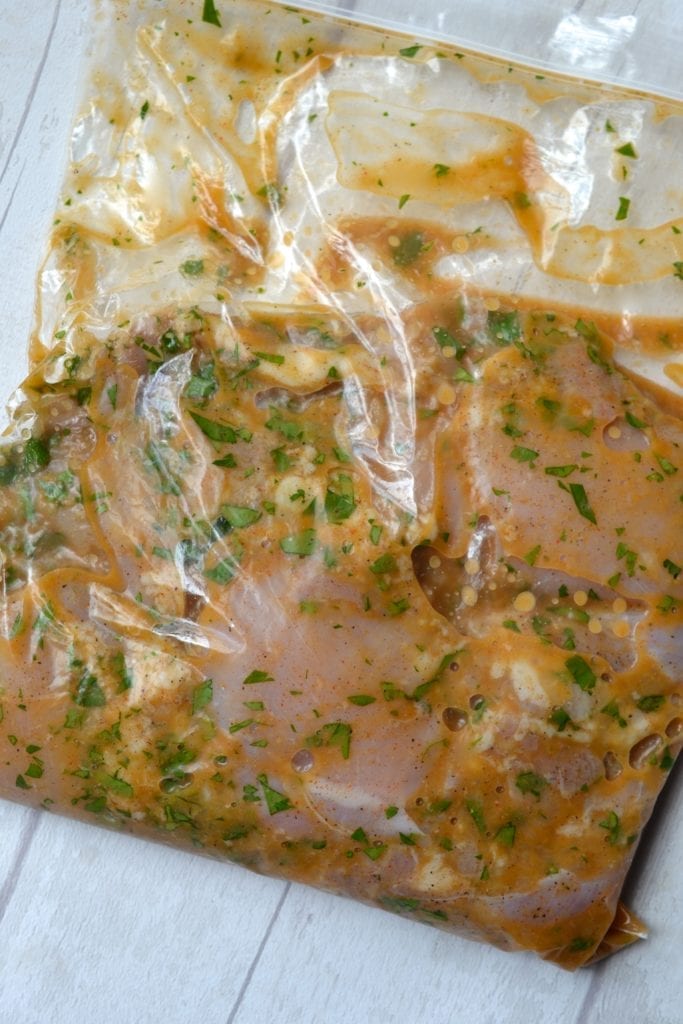 During the summer months this chicken is great cooked on the barbecue, but if it's the wrong time of year or you don't have access to a BBQ, a grill pan works just as well. This is the one I use and I LOVE the grilled effect I can achieve form my stove top.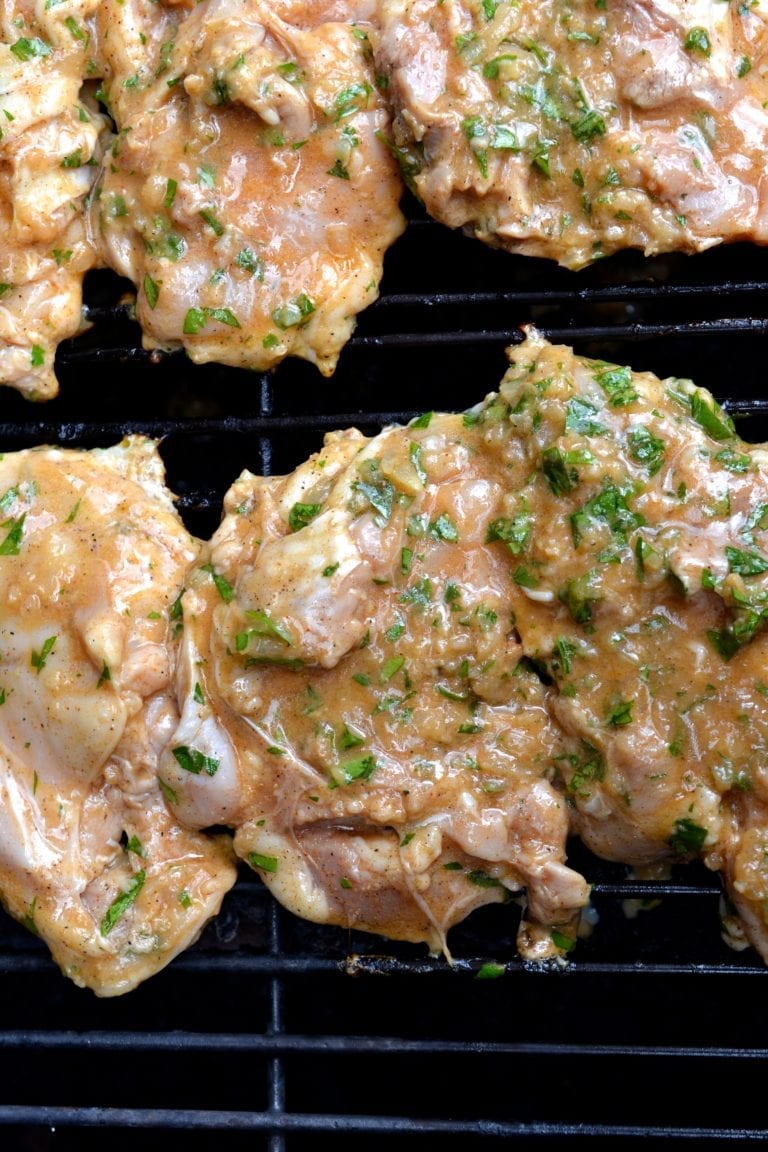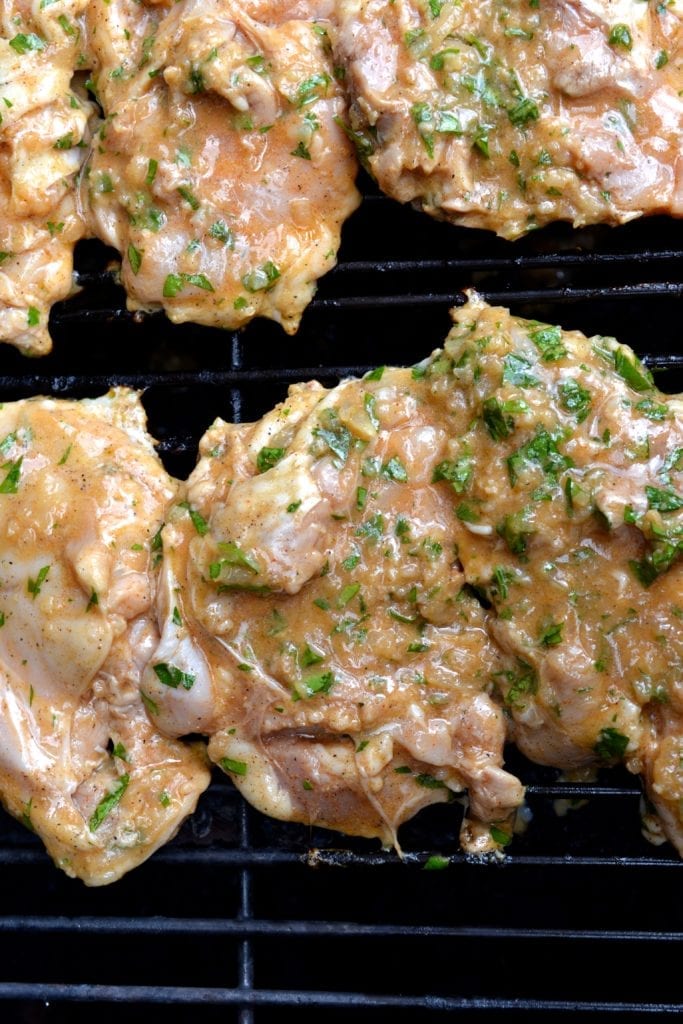 I recommend making a big batch of this chicken on the weekend and then using leftovers throughout the week tossed into salads or as a quick dinner served with veggies. The leftovers will last up to 4 days in the fridge.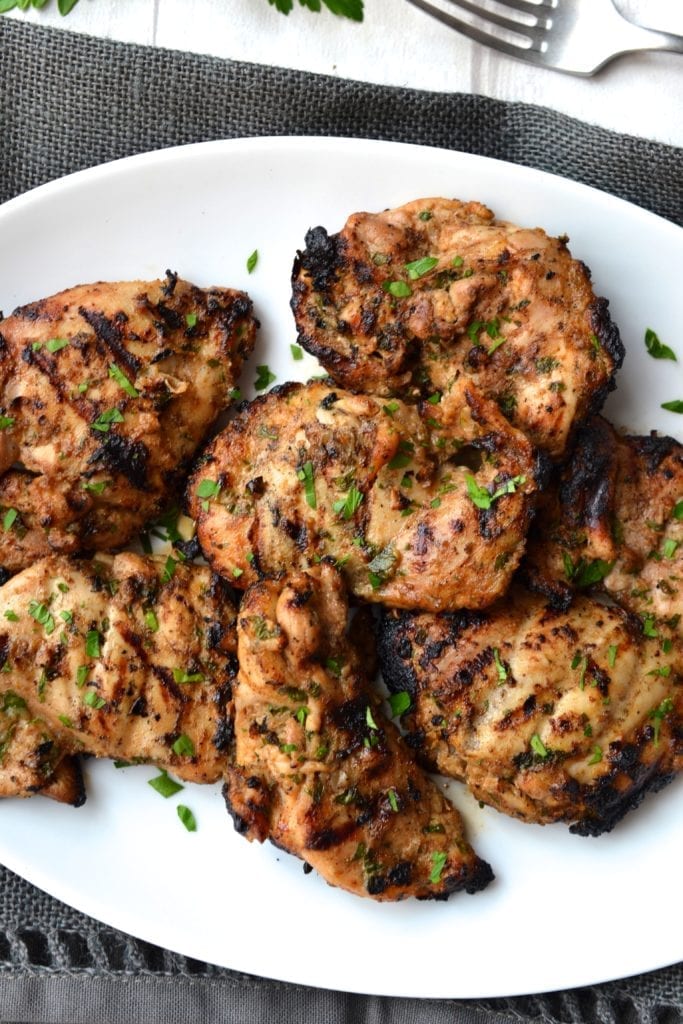 If you make this recipe let me know in the comment section below, I would love to hear what you think or take a photo and tag me (@everylastbite1) on Instagram, I love seeing your photos!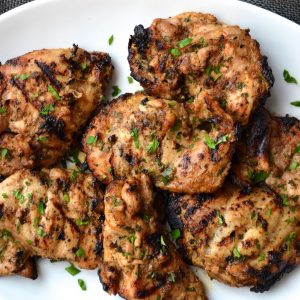 Ingredients
2 cloves garlic crushed
1/4 cup grated onion
1 tsp cumin
1/2 tsp paprika
1/4 tsp chili powder
1/2 tsp salt
1/2 tsp pepper
1/2 tsp apple cider vinegar
1/2 cup apple juice
1/4 cup olive oil
1/2 cup chopped fresh parsley
7 boneless skinless chicken thighs or 4 chicken breasts
Instructions
In a large zip loc bag combine the garlic, onion, spices, vinegar, apple juice and oil. Seal the bag and shake it until everything is well mixed. Add in the chopped parsley and chicken.

Shake the bag to ensure that the chicken is coated on all sides by the marinade. Place the bag in the fridge to marinate for a minimum of 4 hours but ideally overnight, flipping the bag over once so that the chicken is well coated.

Preheat the grill to medium heat. Once hot cook the chicken for 4-6 minutes per side until there is no pink in the middle and it is cooked through.