Slow Cooker Pot Roast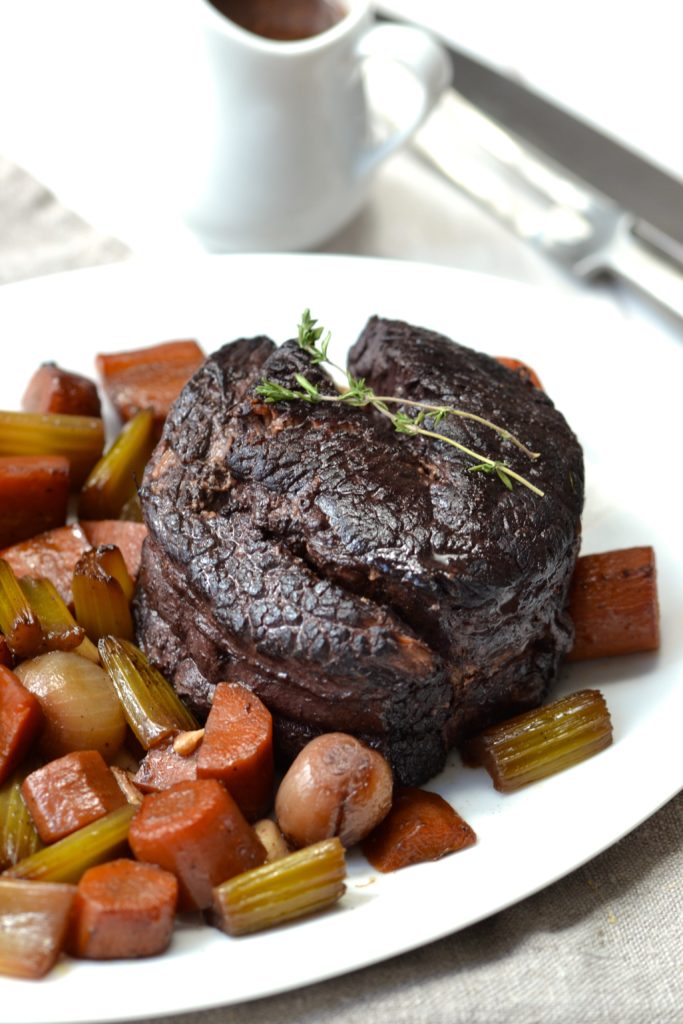 Full disclosure, I am completely new to the world of pot roast, which is quite an embarrassing confession for a food blogger. I don't know why it has taken me so long to make my first pot roast considering it contains one of my absolute favourite things, meat cooked until its so tender it falls apart.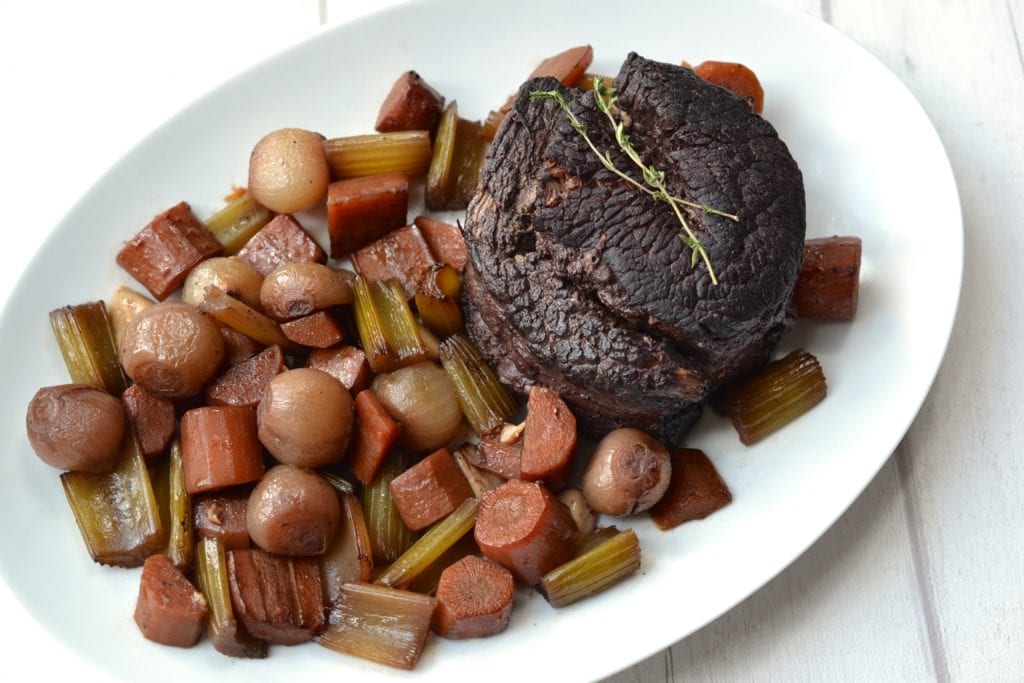 From the research I have done, it seems that the key to a good pot roast is searing the meat first, so this is definitely a step which should not be skipped as it enhances the flavours.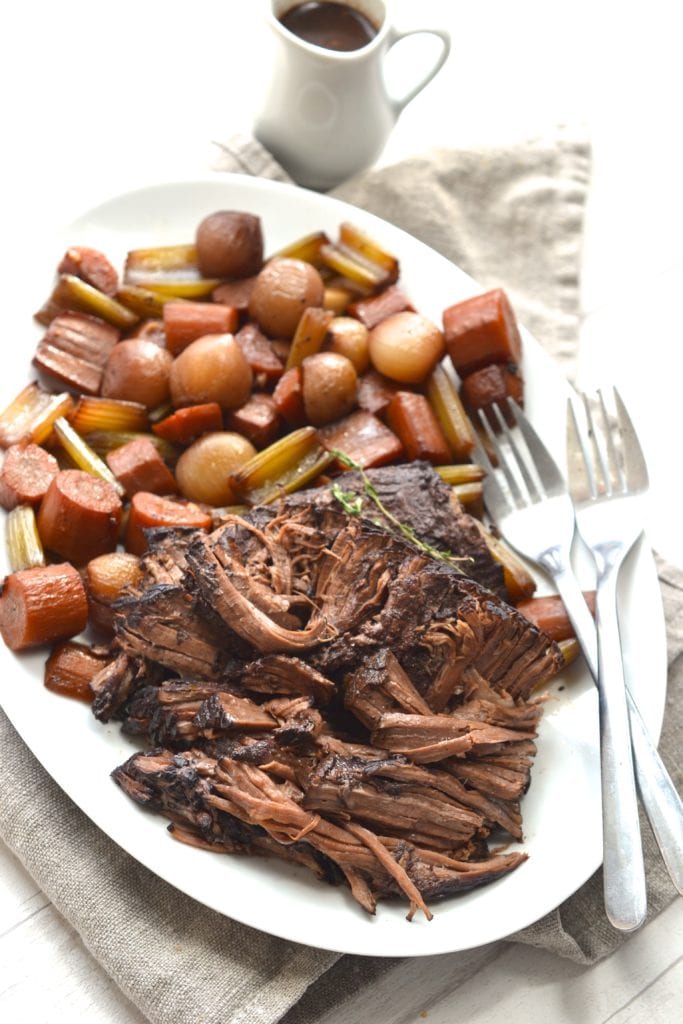 Traditional pot roast recipes use flour to help thicken the sauce, but I find that cooking the sauce down for a few minutes on the stove right before serving will have the same thickening effect.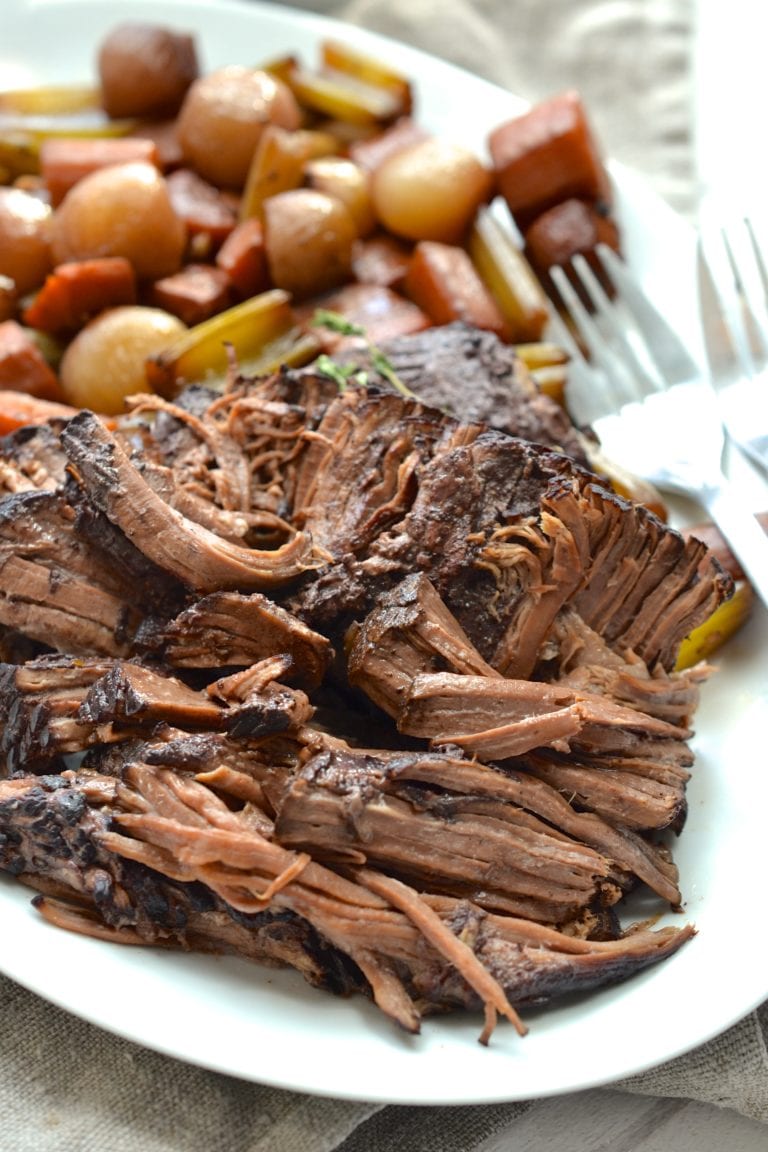 After a bit of research, I decided to use brisket for this recipe, but chuck roast is also a great alternative. You want to use a cut of beef that is tough with lots of connective tissue which when cooked slowly will create incredibly tender meat.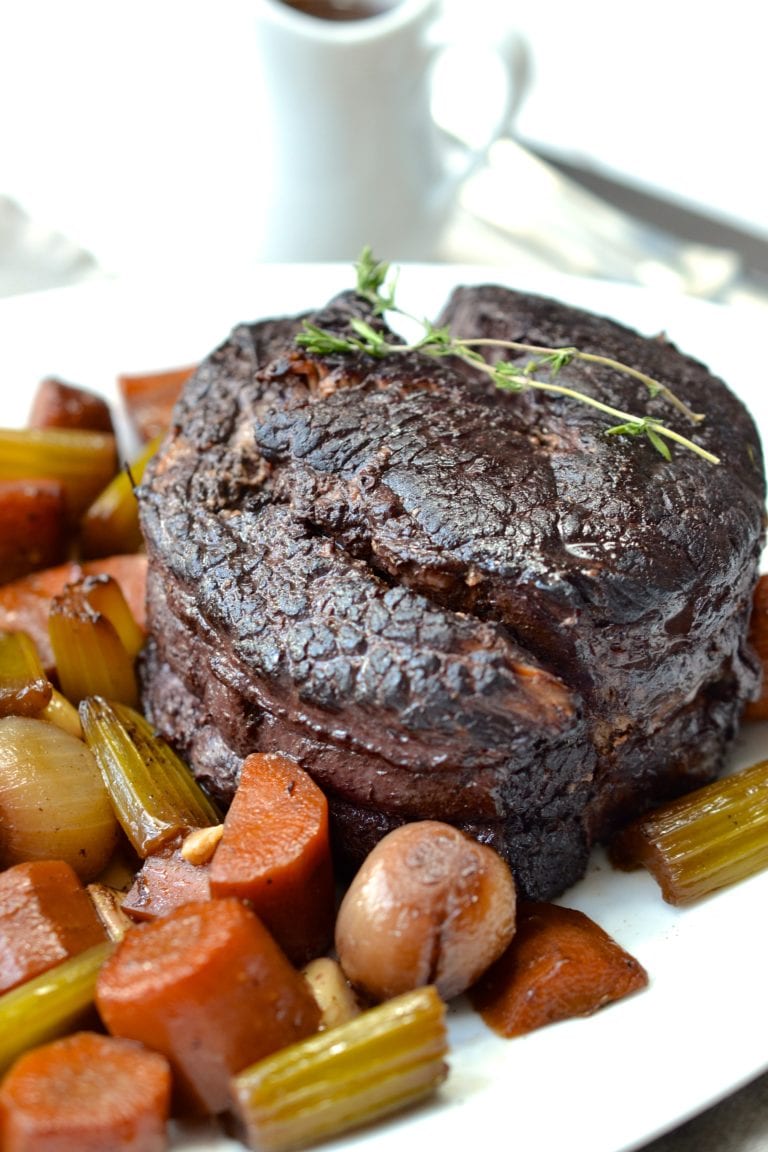 If you make this recipe let me know in the comment section below, I would love to hear what you think or take a photo and tag me (@everylastbite1) on Instagram, I love seeing your photos!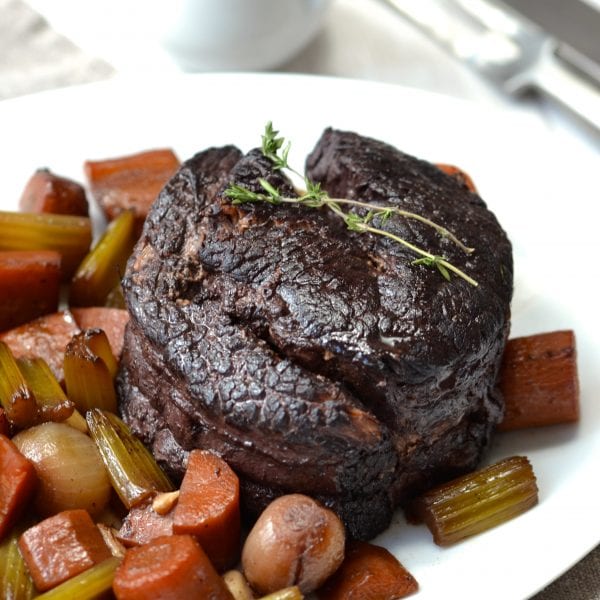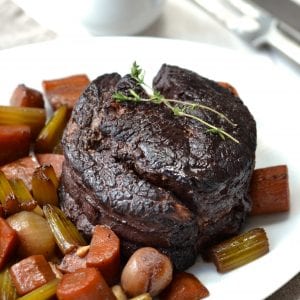 Ingredients
1 tbsp olive oil
750 grams brisket
1/4 tsp salt
1/4 tsp pepper
3 carrots cut into 2inch chunks
3 sticks celery cut into chunks
10 small shallots or alternatively 2 onions cut into wedges
4 cloves garlic
1 cup red wine
3 cups beef broth
2 sprigs fresh rosemary
2 sprigs fresh thyme
Instructions
Heat the oil in the slow cooker if it is able to brown, or alternatively heat the oil in a pan on the stove. Season the meat on all sides with salt and pepper and then sear it for 3 to 4 minutes per side until all sides are evenly browned.

Place the carrots, celery, shallots/onions and garlic in the base of the slow cooker and then place the seared brisket on top. Pour in the wine, beef broth and herbs and cook on low for 8 to 10 hours or high for 5 to 6 hours.

Once done cooking, remove the meat and vegetables from the pot. Transfer all of the liquid from the slow cooker into a small sauce pan and cook on high heat on the stove for 5 minutes until it thickens to your desired consistency.

Pour the sauce over the meat and vegetables and garnish with parsley before serving.