Asian Chicken Kebabs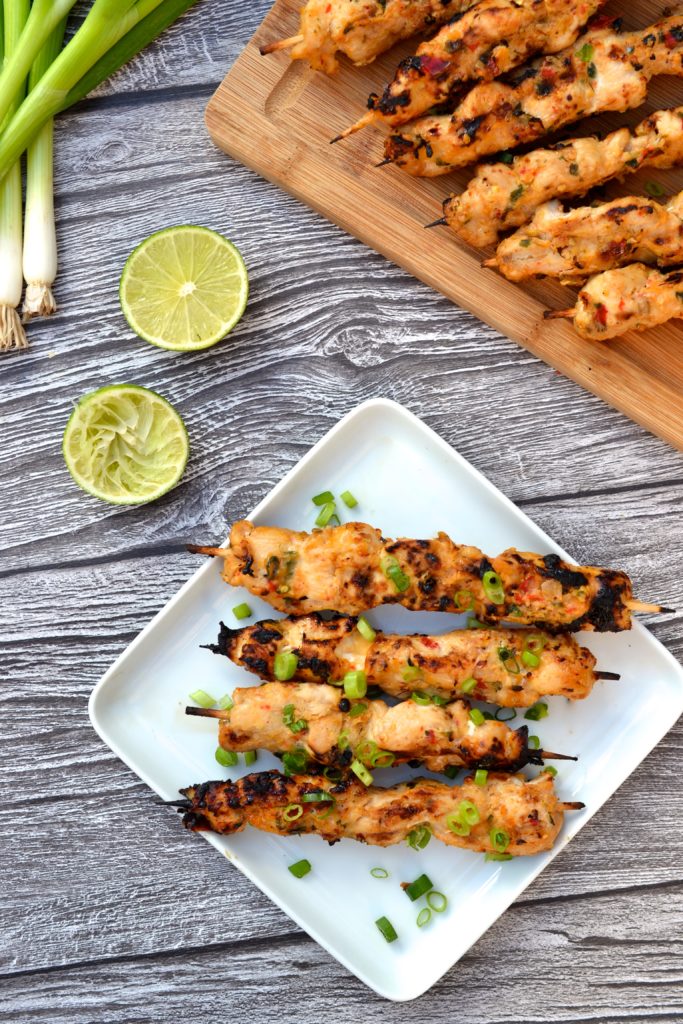 By pure coincidence, it appears to have become marinated chicken week on Every Last Bite (apologies to all of the vegetarians! I promise I will have delicious recipes for you very soon).
I love my marinades to have a bit of chunkiness to them so that little bits of the sauce stick to the chicken and give it added flavour. The marinade is made with some of my favourite simple asian ingredients including ginger, lime, cilantro and tamari (soy sauce) and can be made in under 5 minutes with the help of a food processor, no chopping required! Ideally, allow the chicken to marinate for 4 hours so the meat becomes tender and full of flavour, but it will still taste amazing if you have less time.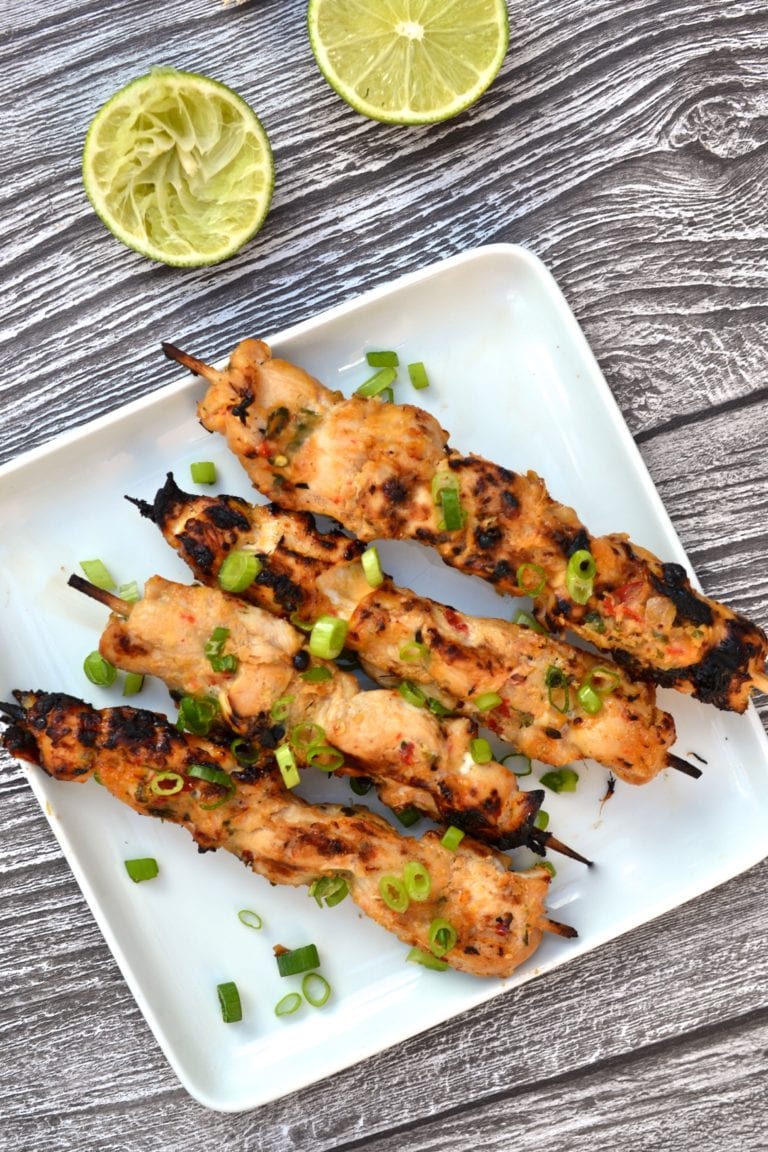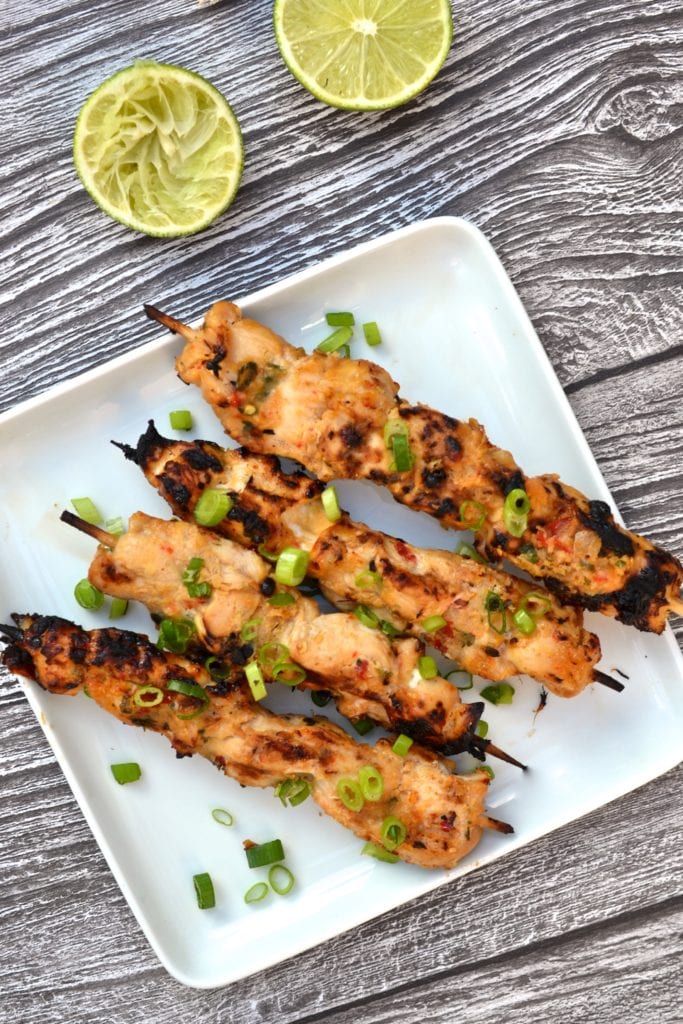 If you are using wooden skewers I recommend soaking them in water for approximately 20 minutes, this should help prevent them from catching fire or burning when on the grill. Alternatively these chicken kebabs can be baked in the oven for approximately 20 minutes for similar results.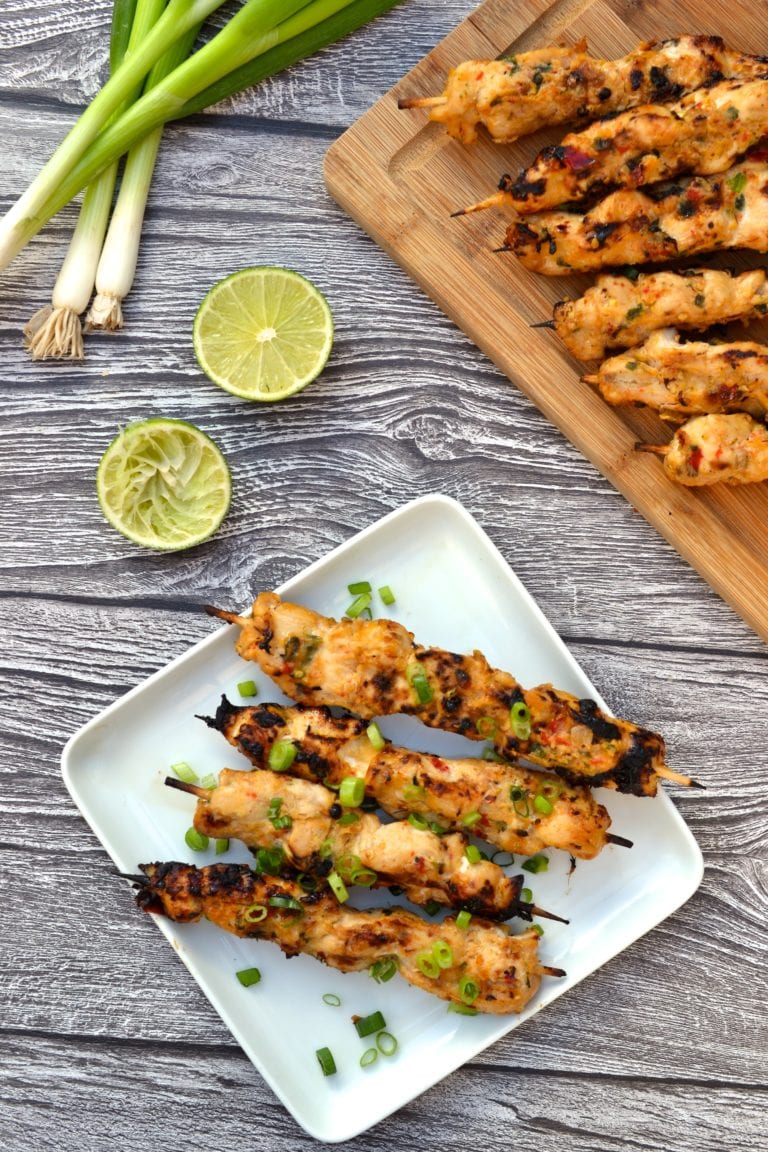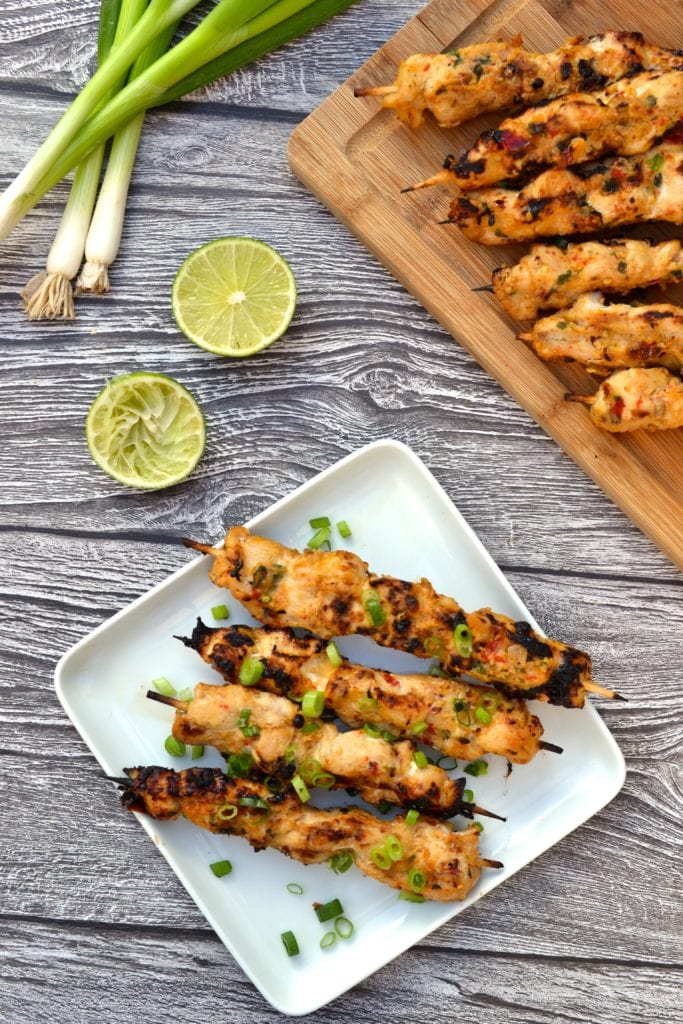 If you make this recipe let me know in the comment section below, I would love to hear what you think or take a photo and tag me (@everylastbite_) on Instagram, I love seeing your photos!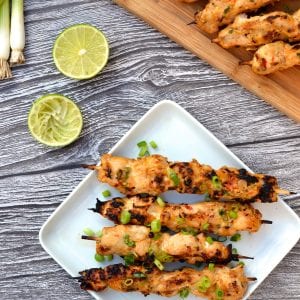 Ingredients
4 chicken breasts
1 jalapeño
1/2 large white onion
2 cloves garlic
2 tbsp fresh ginger peeled
2 tbsp olive oil
2 tbsp coconut aminos or tamari
2 tbsp honey*
1/4 cup cilantro
Instructions
Cut the chicken breasts into long thin pieces and place them in a container

In a food processor or blender combine the jalapeño, onion, garlic, ginger, olive oil, coconut aminos/tamari, honey and cilantro. Blend for 20 seconds until a thick paste has formed and there are no large pieces. Pour the marinade over the chicken and leave in the fridge for 4 hours.

Turn the barbecue on or heat a grill pan on medium heat on the stove.

Thread the chicken on to the skewers and grill for approximately 10 to 15 minutes, turning frequently to ensure they don't burn. Pour any of the excess marinade over the chicken as it cooks.

Serve the chicken kebabs topped with chopped spring onions.
Notes
*To make this recipe Whole30, swap the honey for 1 medjool date soaked in boiling water for 10 minutes.