Chicken Souvlaki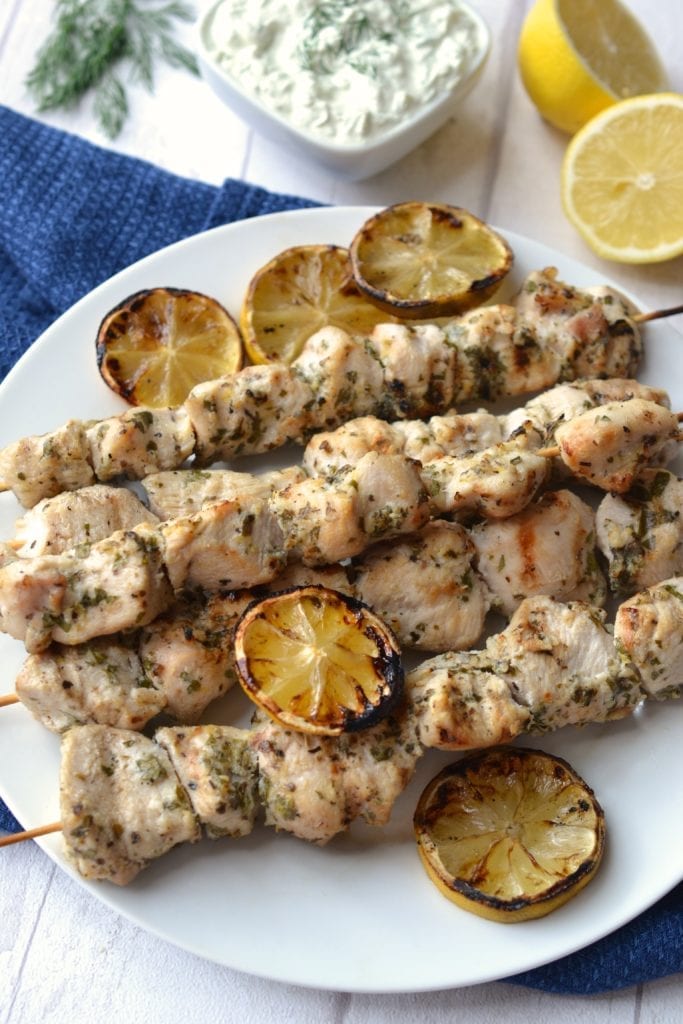 This chicken recipe is so incredibly simple with no fancy ingredients or special steps. Cubes of chicken are simply marinated in a 6 ingredient sauce and then grilled, resulting in incredibly moist and flavourful chicken.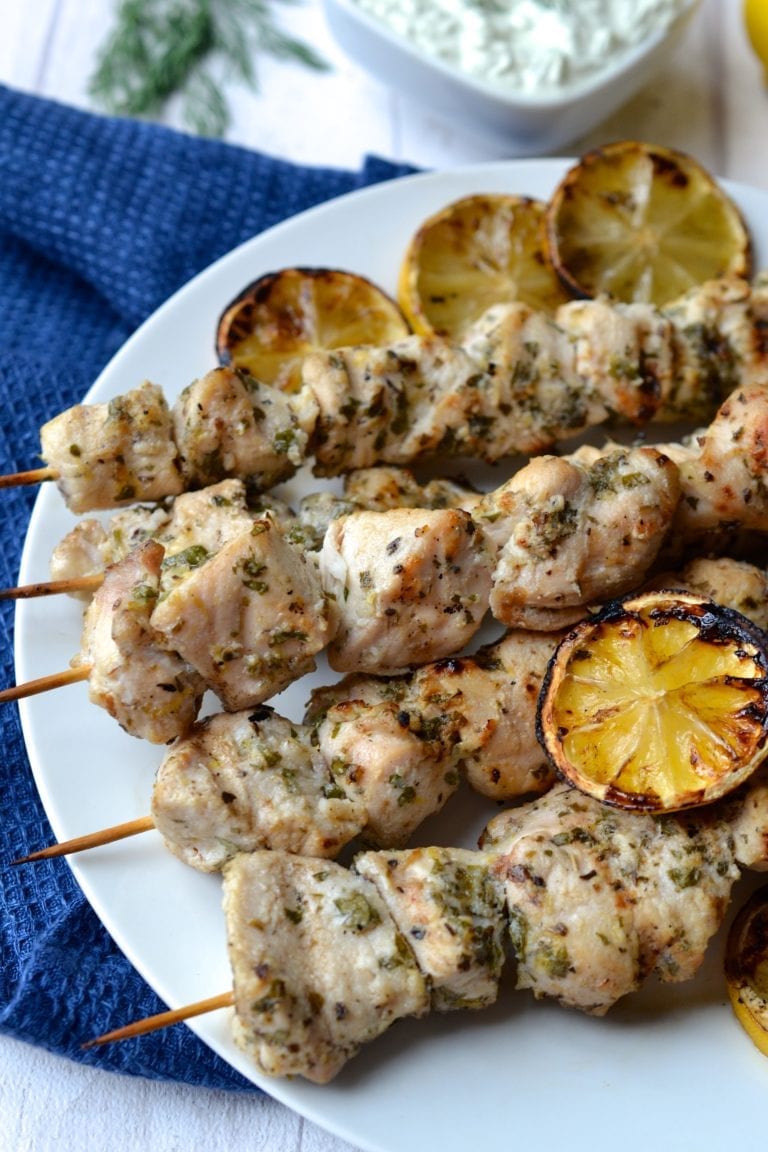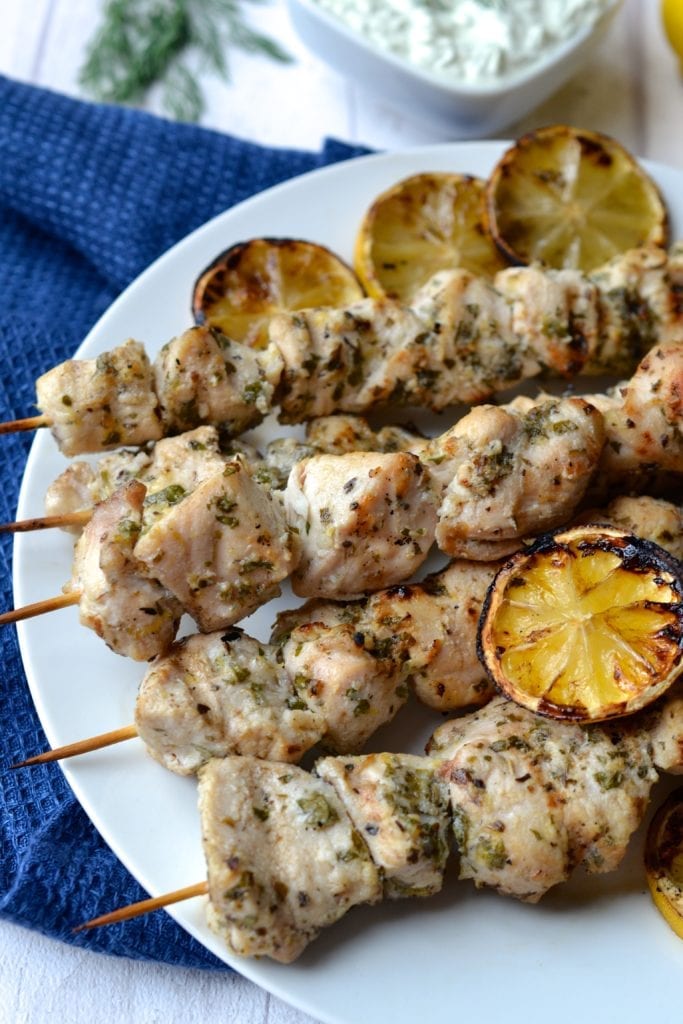 When it comes to marinating chicken I used to think that the more ingredients you use, the more flavourful the chicken would be, but over time I've come to learn that all you need is acidity, to tenderize the meat, oil, salt and something for flavour. Marinating the chicken for just 2 hours will suffice if you are short on time, but overnight is ideal and will result in incredibly delicious meat.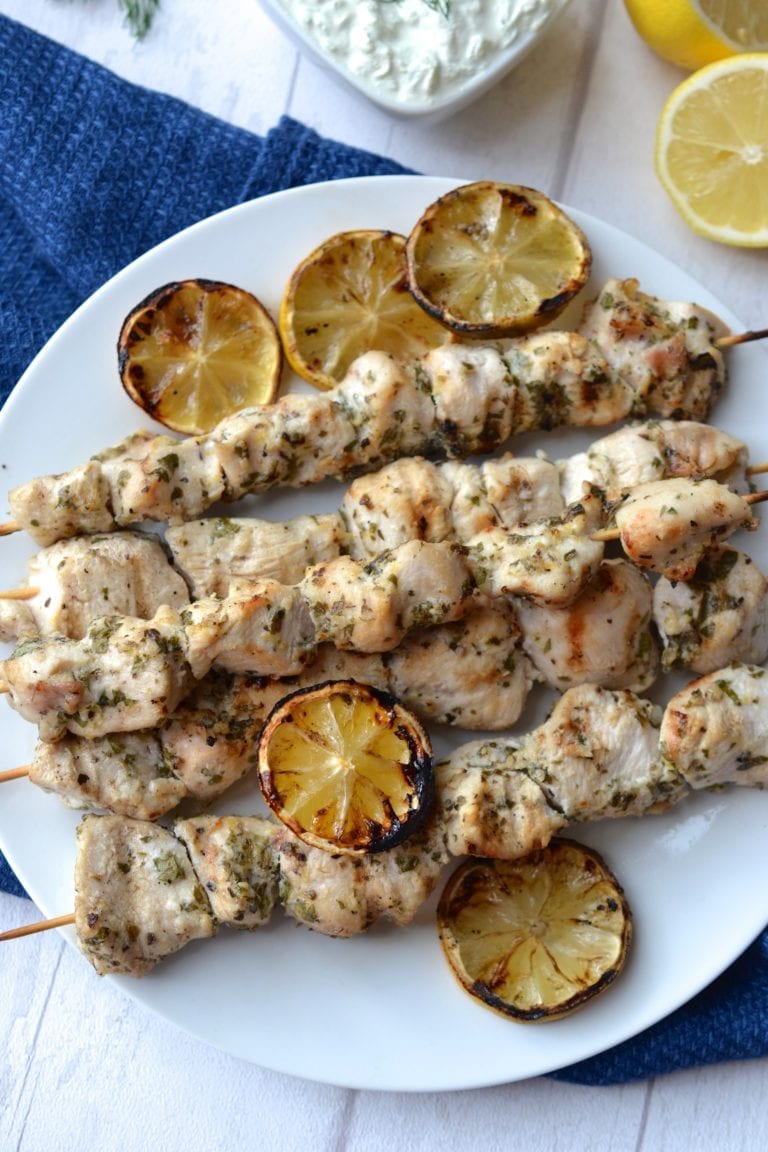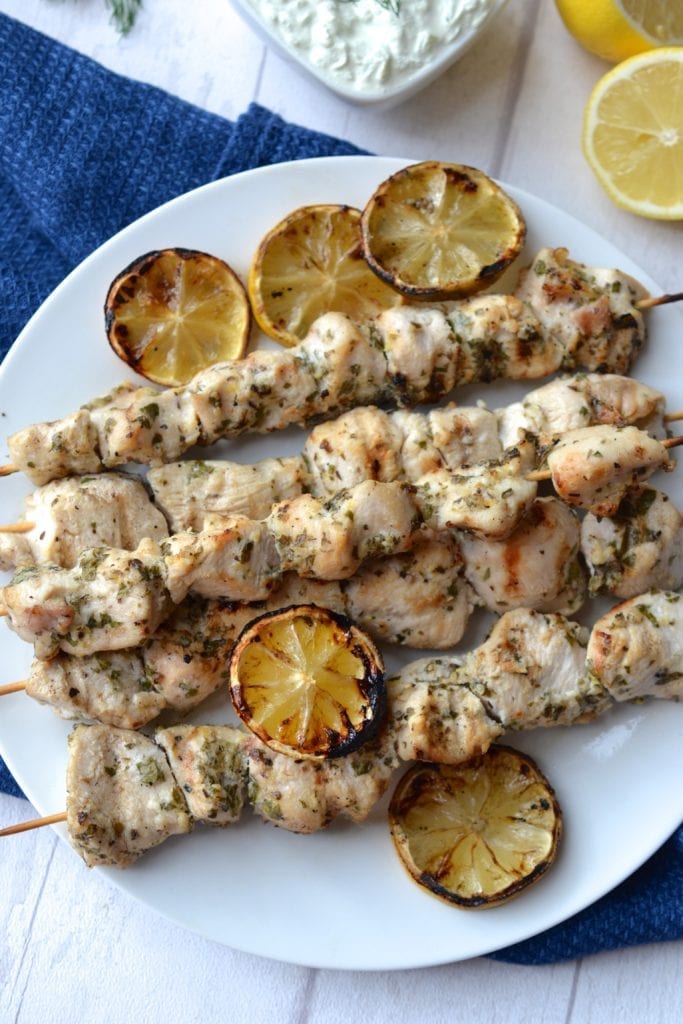 You could keep the chicken breasts whole or use chicken thighs or drumsticks instead, but I personally prefer cubes because they provide the maximum amount of surface area for the marinade to coat.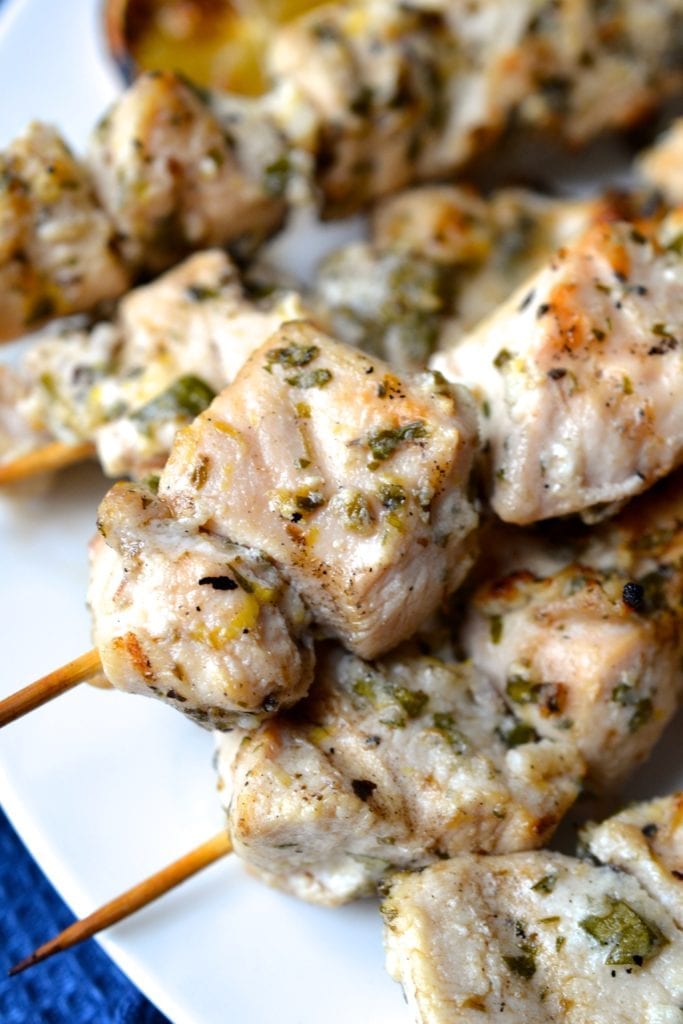 This is the perfect dish to bring to a summer BBQ and is guaranteed to be a hit. Although the chicken is fantastic on its own, I highly recommend serving it with this easy to make dairy free tzatziki, the flavours work incredibly well together. You can either serve the tzatziki on the side for dipping or spoon some over the skewers before serving.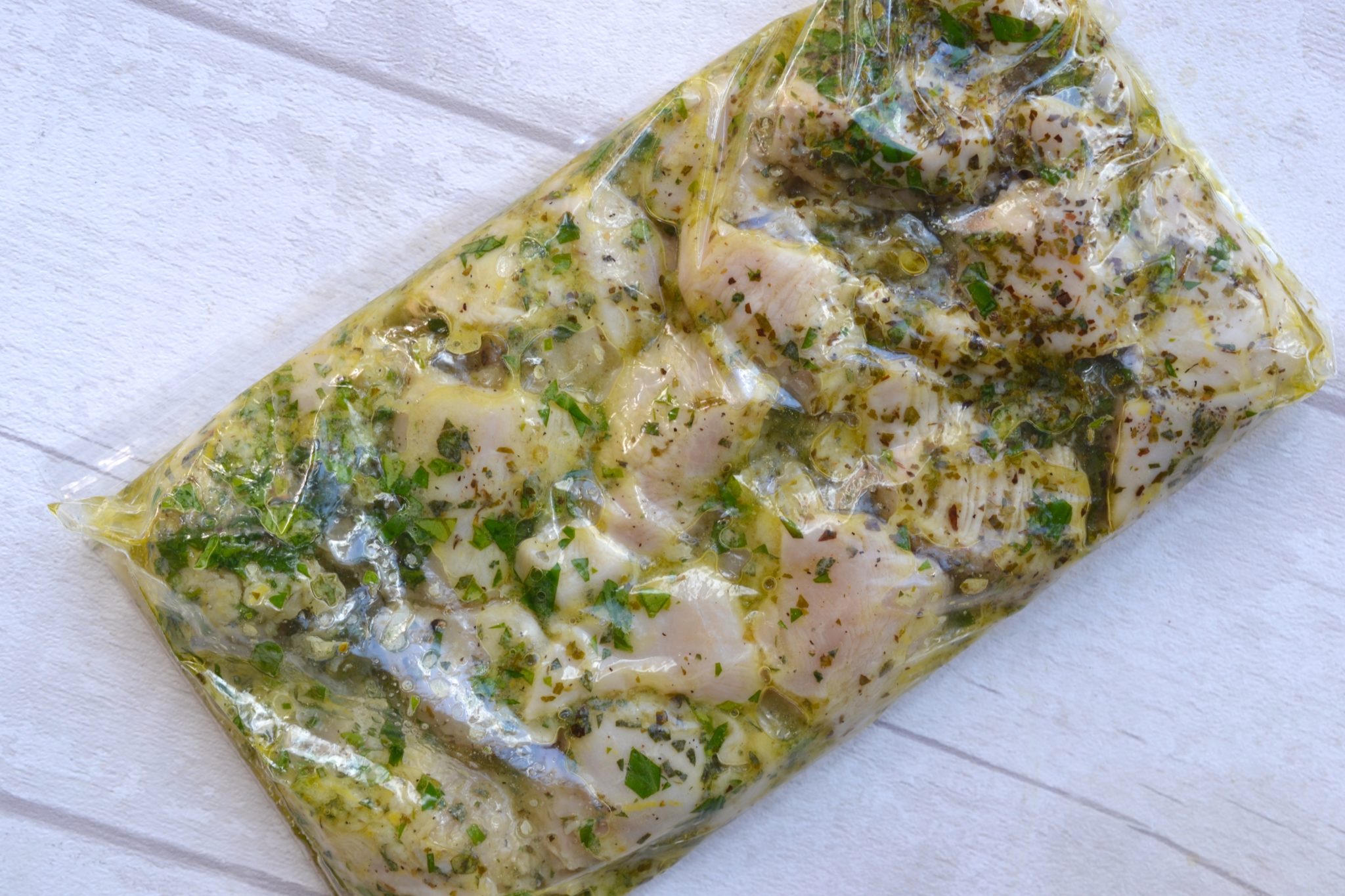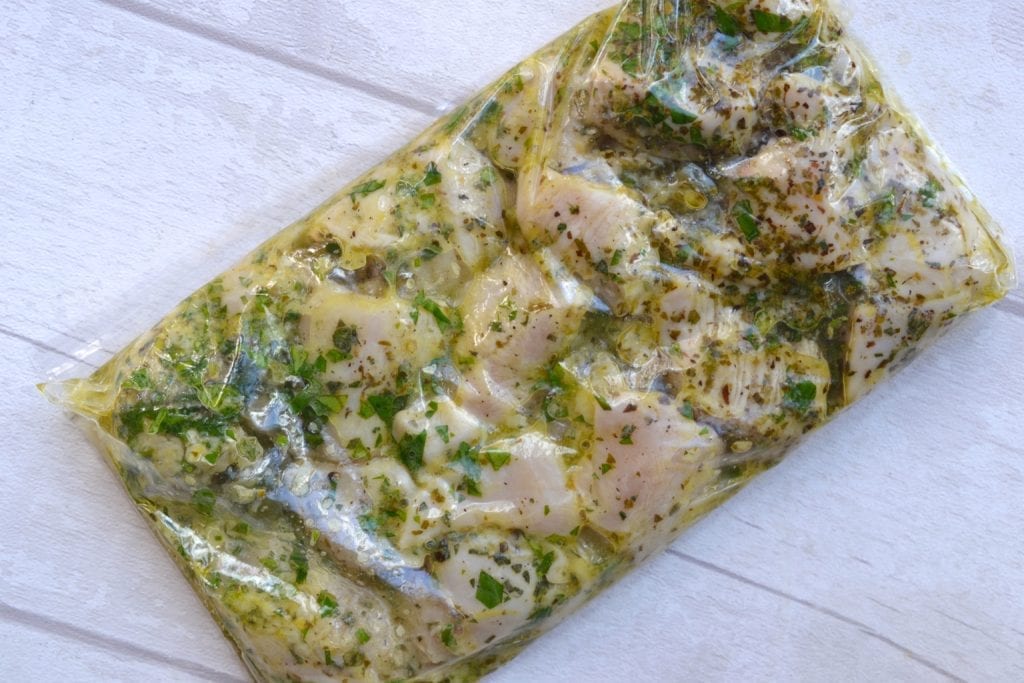 Not summer or don't have access to a barbecue? No worries! You can use a grill pan on the stove, a sandwich press (which is my secret tool for getting perfect grill marks) or bake them in the oven for about 20 minutes until cooked through.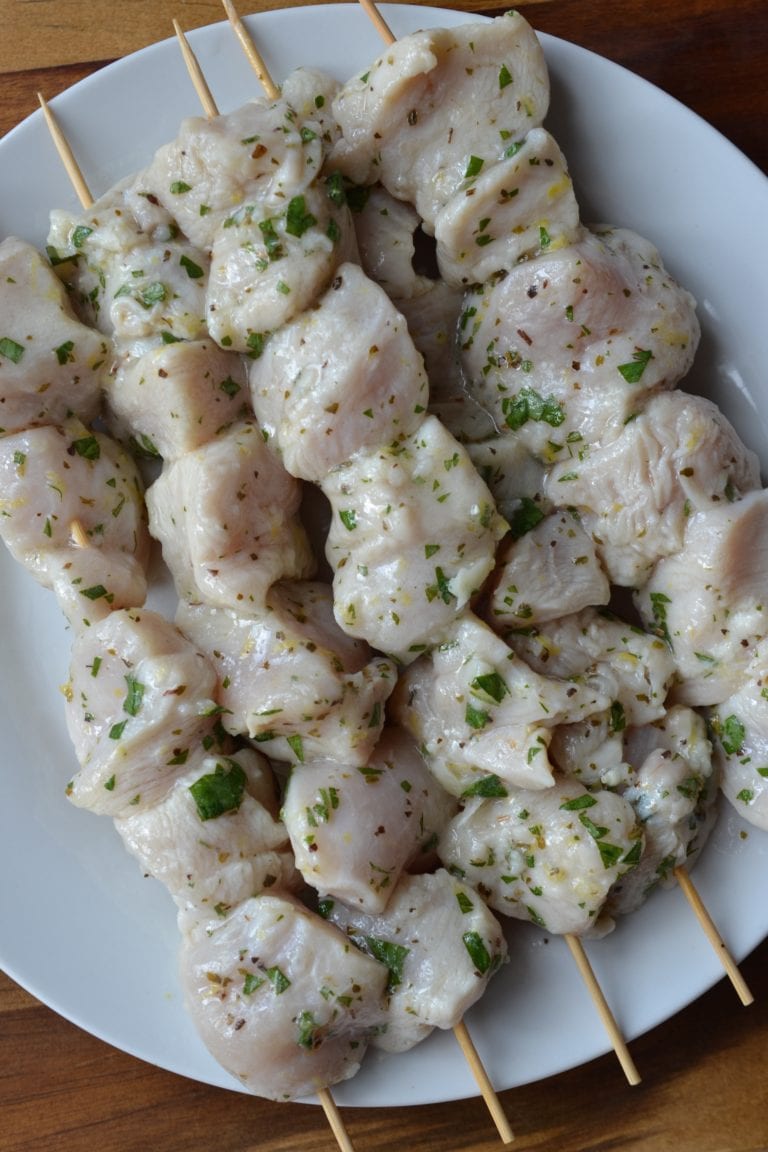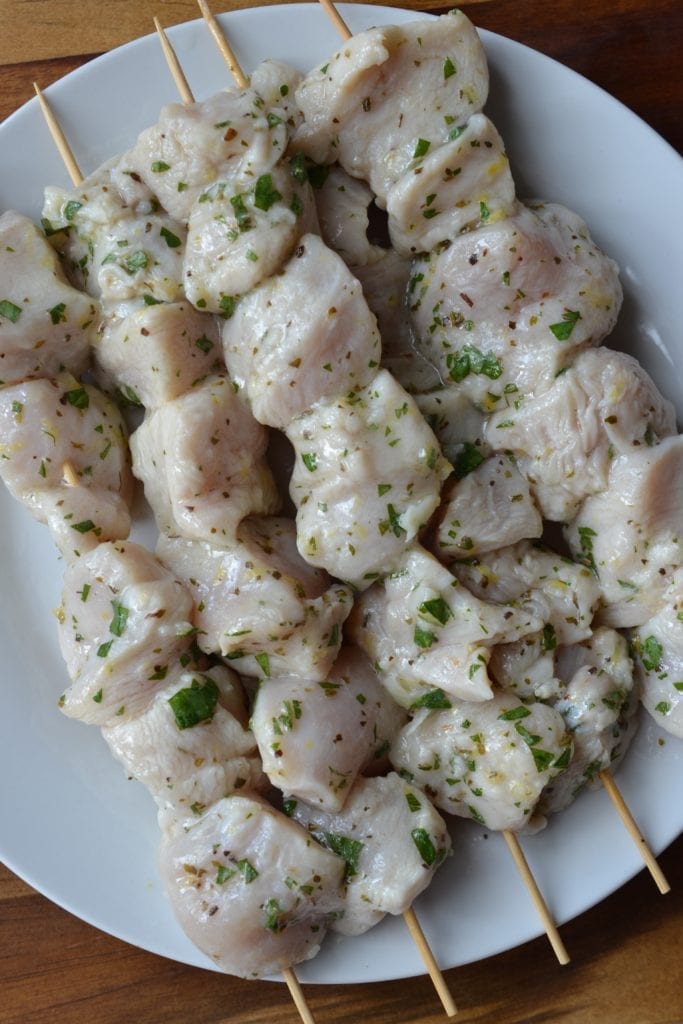 It doesn't get much easier then this chicken souvlaki. Serve it with the tzatziki and a simple salad for a delicious and healthy Greek inspired meal.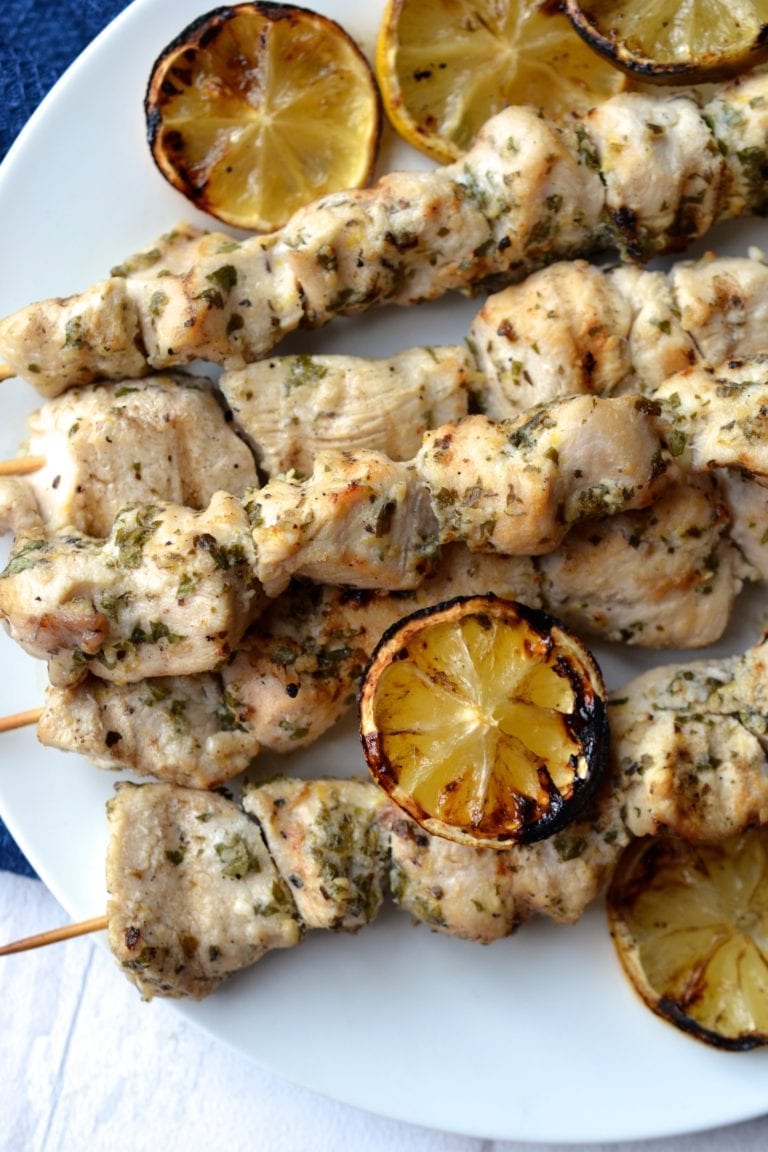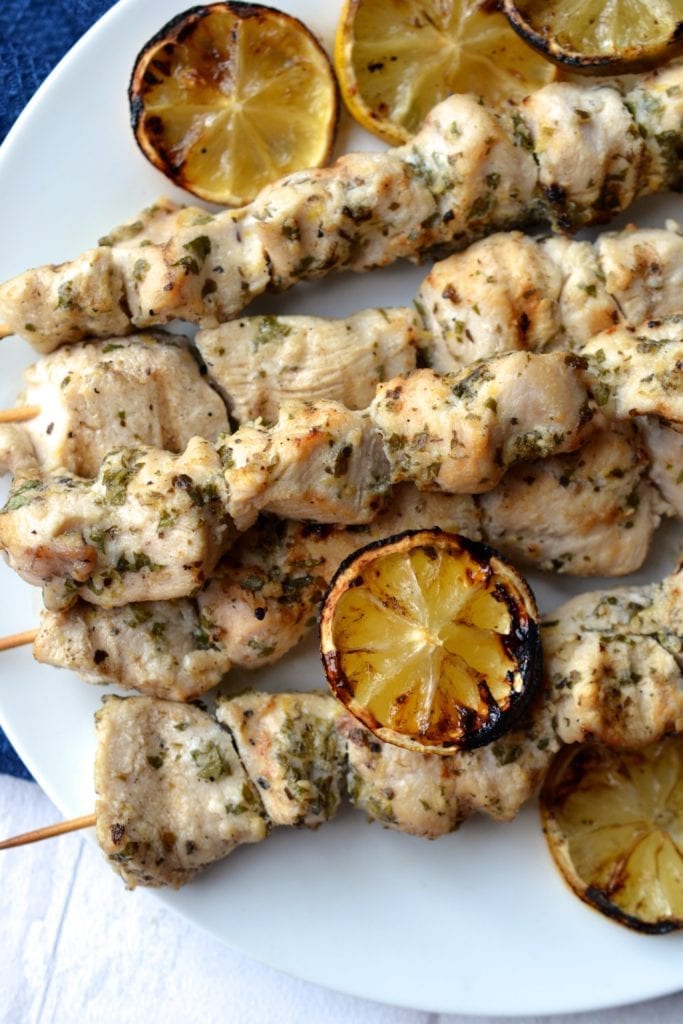 If you make this recipe let me know in the comment section below, I would love to hear what you think or take a photo and tag me (@everylastbite1) on Instagram, I love seeing your photos!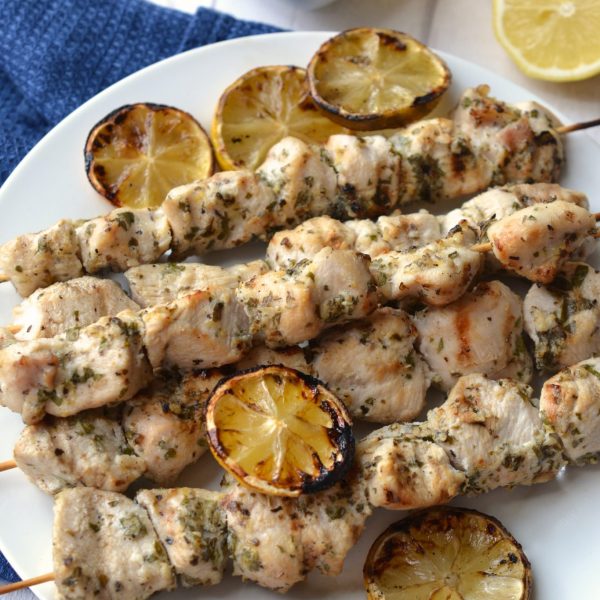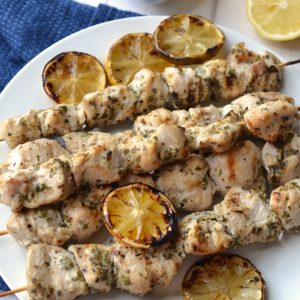 Ingredients
Chicken
650 grams chicken (approx 3 breasts)
1/3 cup olive oil
3 cloves garlic crushed
2 tbsp finely chopped fresh oregano (or 1 tsp dried oregano)
1 tsp lemon zest
2 tbsp lemon juice
1 tbsp white wine vinegar
2 tbsp finely chopped fresh parsley
1/2 tsp salt and pepper
Instructions
Cut the chicken breasts into bite sized cubes and place in a large ziploc bag

Add all of the remaining ingredients into the bag, seal and shake to ensure the chicken is coated. Place in the fridge to marinate for minimum 2 hours but preferably overnight.

If using wooden skewers, soak them in water for 15 minutes.

Preheat the grill to medium high heat.

Thread the pieces of chicken onto the wooden skewers. Place the skewers on the BBQ and spoon any of the remaining marinade from the bag over the chicken. Make sure you do this right after placing the raw chicken on the grill so there is no risk of cross contamination.

Cook the chicken for approximately 8-10 minutes turning frequently until fully cooked through. Serve the chicken with lemon wedges and tzatziki