Thai Fish Cakes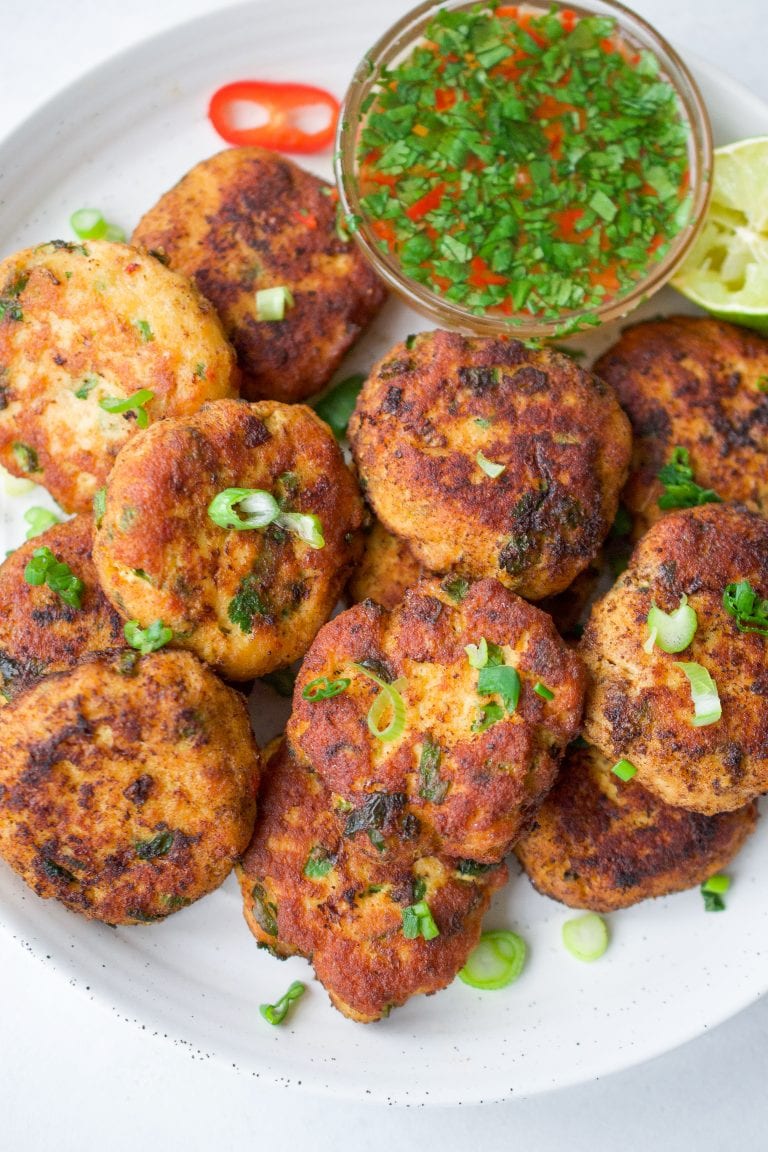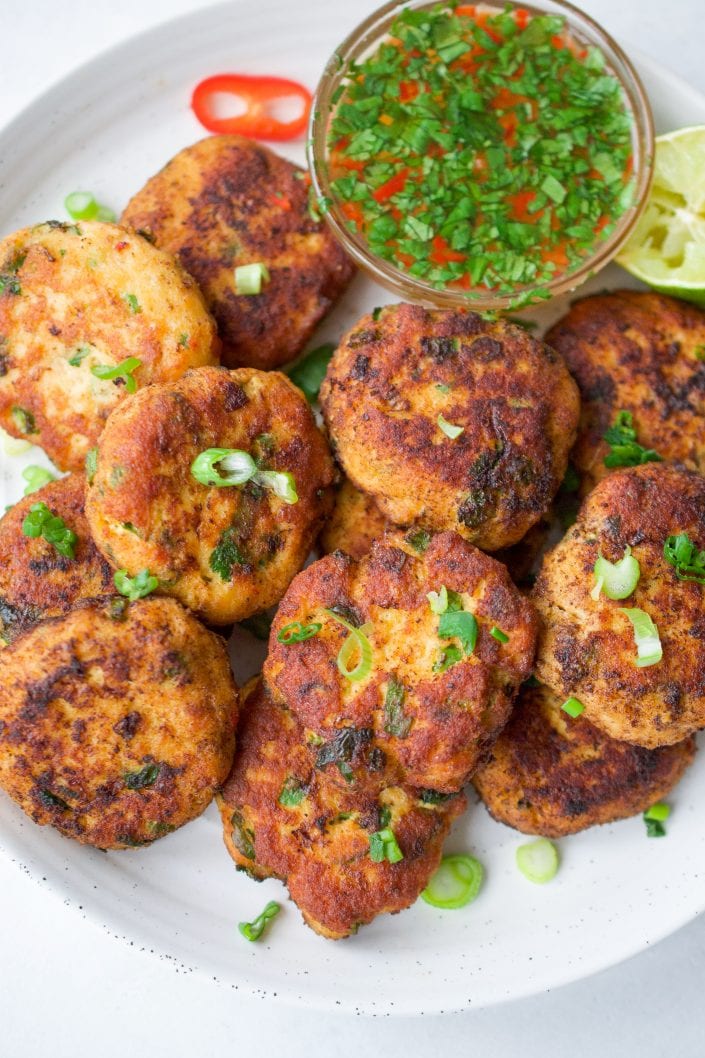 These fish cakes are just like the ones I used to get at my favourite neighbourhood Thai restaurant. They are crispy on the outside and soft in the middle with crunchy flecks of green beans in each bite. These are a great appetizer to serve to a group, or make them into a meal served with a salad (like "Faux" Green Papaya Salad).
The fish cakes are best enjoyed right after cooking, but if you have leftovers I recommend reheating them in a skillet with a splash of oil to crisp them back up. I think you guys are going to love the fragrant flavours in these fish cakes that comes together in under 30 minutes!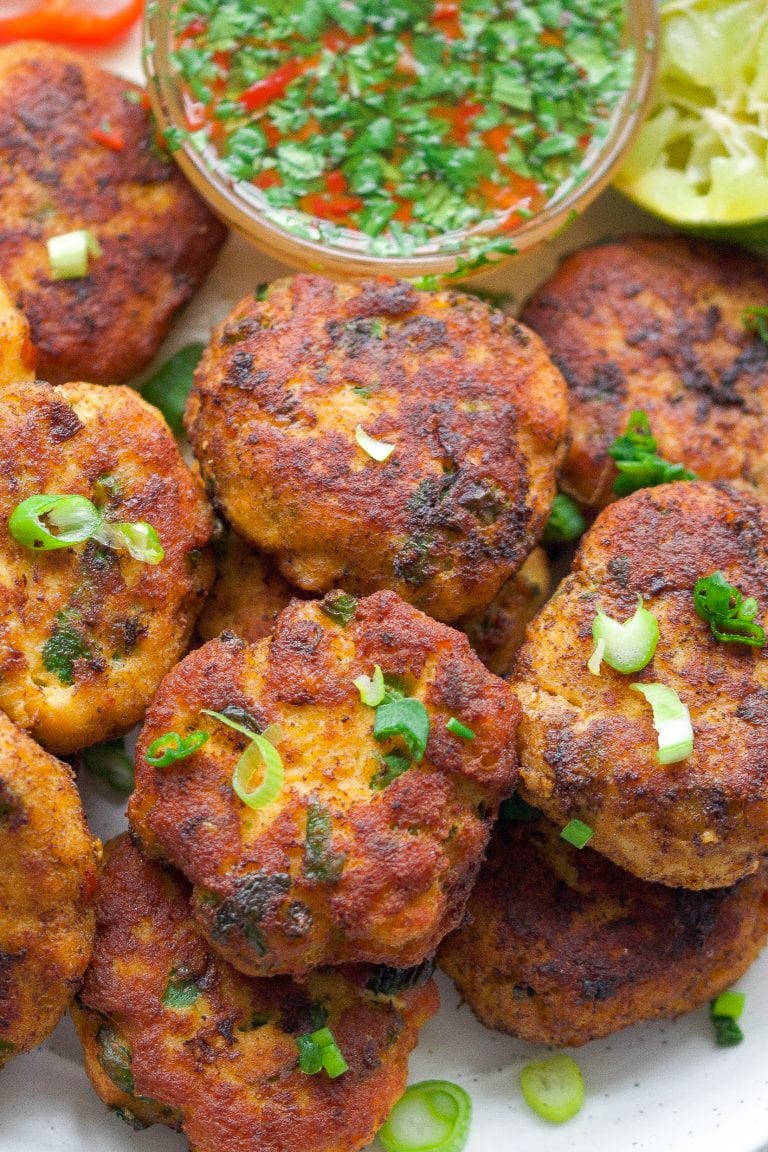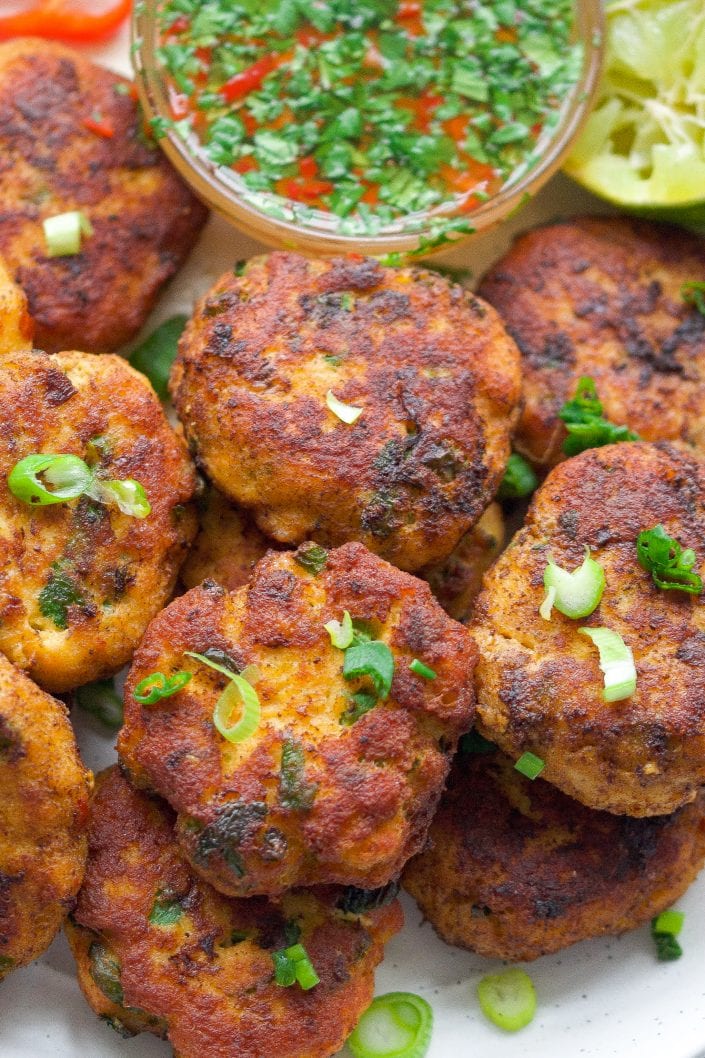 Other Thai Recipes from the site:
If you make this recipe let me know in the comment section below, I would love to hear what you think or take a photo and tag me (@everylastbite_) on Instagram, I love seeing your photos!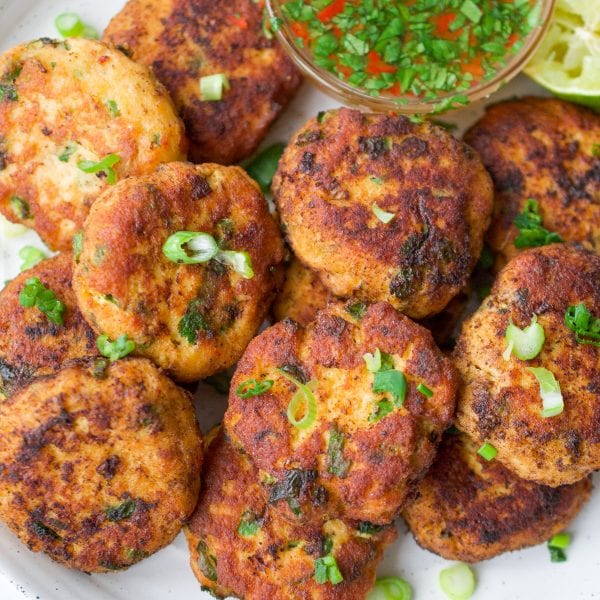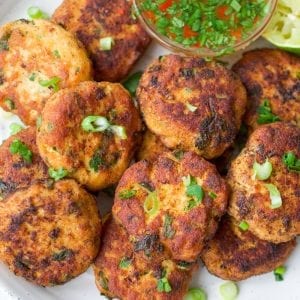 Ingredients
15 ounces white fish (can be a combination of sea bass, cod, halibut etc)
2 egg yolks
3 tbsp thai red curry paste
1/3 cup finely chopped raw green beans
2 tbsp chopped cilantro
1 tsp grated lime zest
1 1/2 tbsp olive oil
Dipping Sauce
1/2 red chili finely chopped
1 tbsp fish sauce
2 tbsp white wine vinegar
1/2 tbsp chopped cilantro
1/2 tbsp chopped mint
1/2 tbsp honey* (swap the honey with 1 tbsp apple juice for Whole30)
1 clove garlic (crushed)
1 tsp lime juice
Instructions
In a food processor combine the fish, egg yolk and curry paste and blend for 4 minutes it becomes paste consistency.

Transfer the blended fish to a bowl and stir in the chopped green beans, cilantro and lime zest.

Heat the oil in a large non stick skillet on medium hight heat. Form the mixture into 1 1/2 tbsp sized balls, place them in the skillet and then flatten the balls gently with your fingers into a patty shape.

Working in batches, cook the fish cakes for 3 minutes per side until golden and crispy on both sides and then transfer to a plate while you cook the remaining fish cakes.

In a bowl combine the dipping sauce ingredients and stir until well combine.

Serve the fish cakes with dipping sauce on the side for dipping.