Mexican Chicken Soup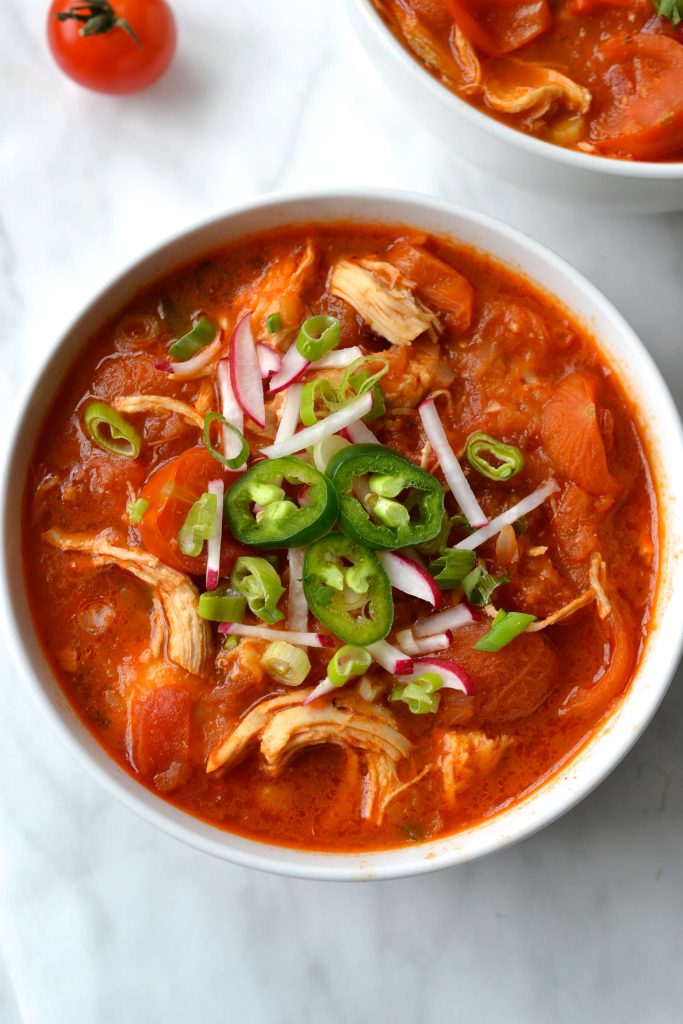 Although soup is often reserved for the colder months of fall and winter, this Mexican Chicken Soup is one of my favourites to enjoy all year round.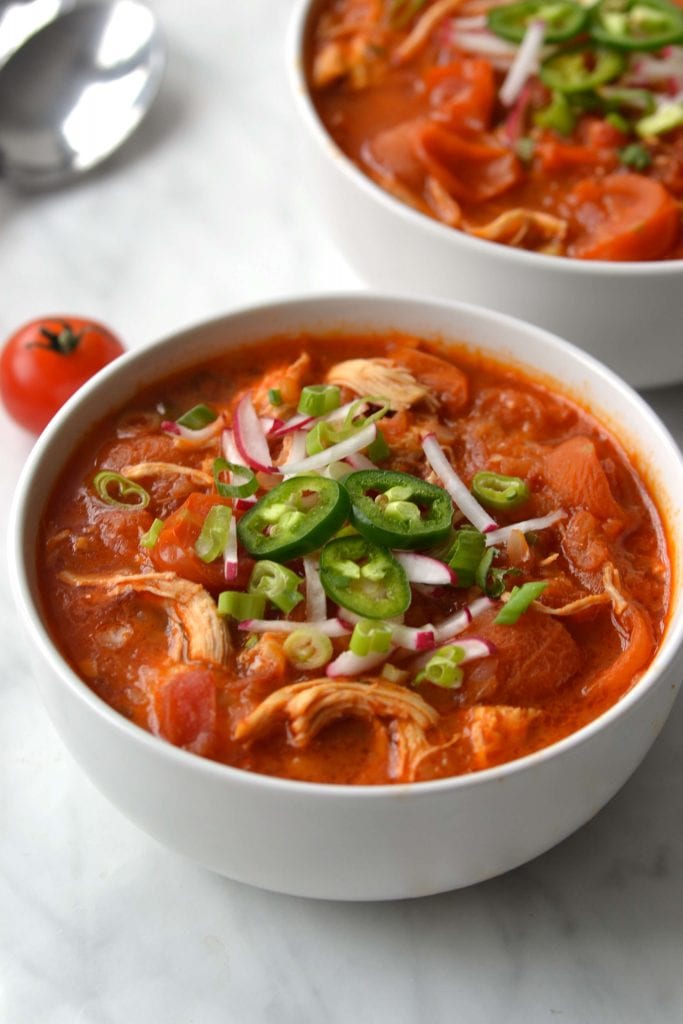 The spicy flavour and filling chicken and veggies make it comforting enough for a cold day, while the broth and healthy ingredients make it light enough for spring and summer.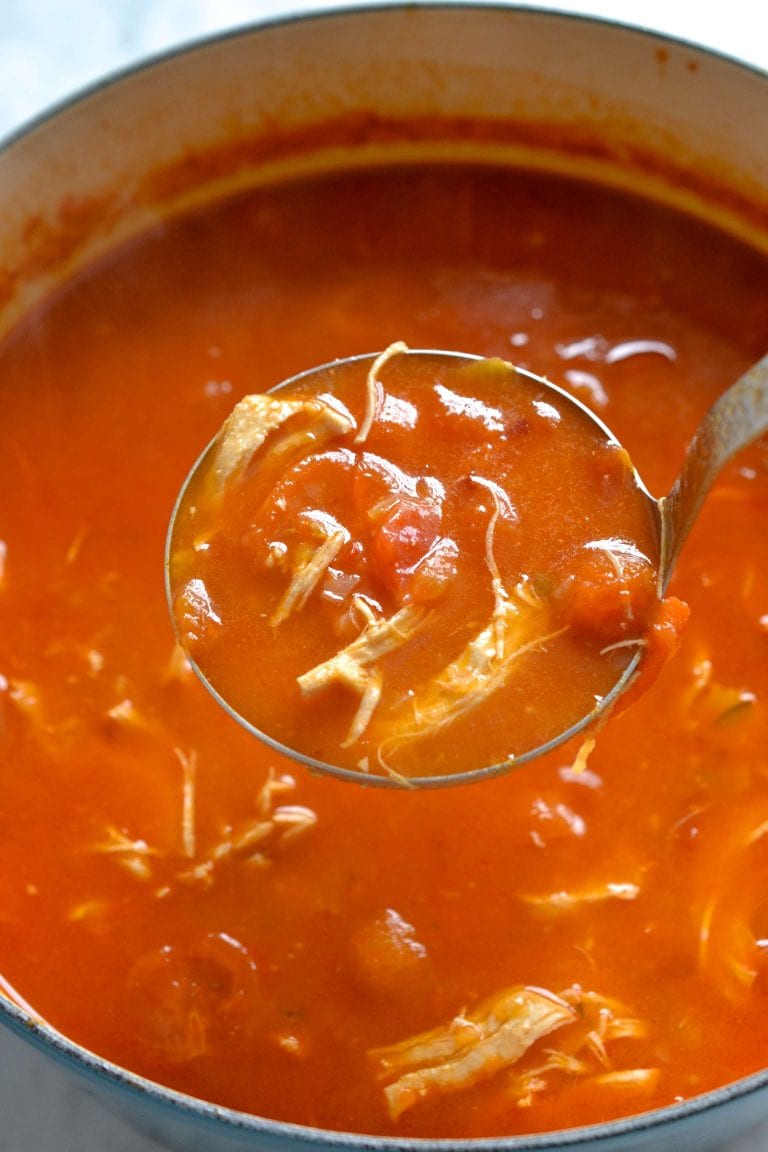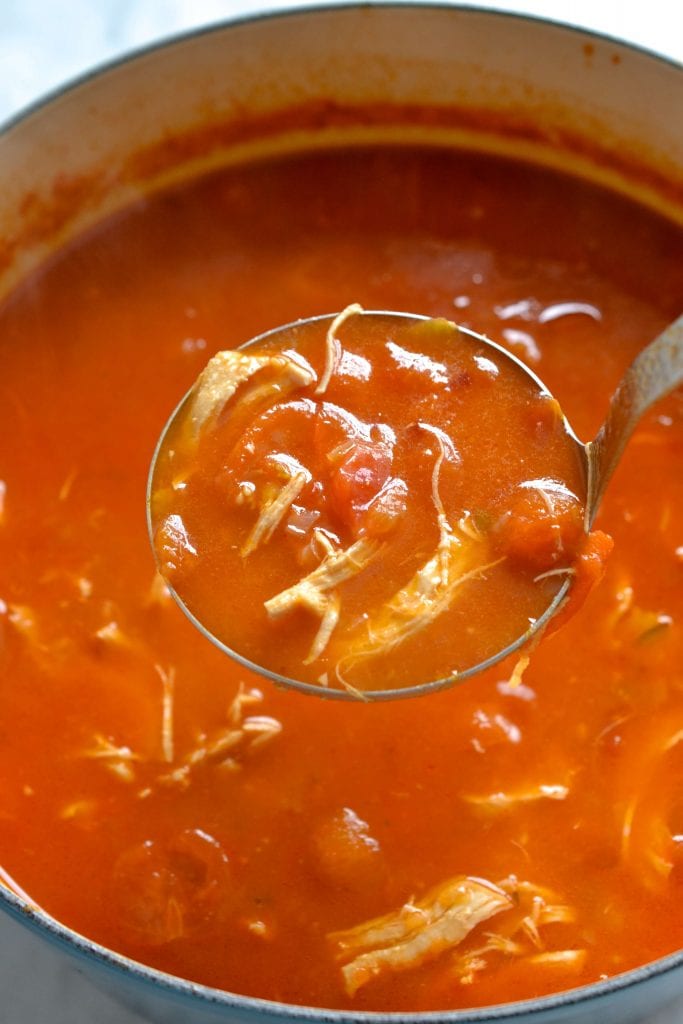 You can play around with the flavours by increasing or decreasing the amount of lime, paprika or cumin depending on your tastes. I like to top each bowl with diced avocado, red onion, jalapenoes, radishes and cilantro. If you don't have shredded chicken on hand you can place 3 breasts in a pot with enough water just to cover them and then leave it to boil for 20 minutes until the chicken is cooked through.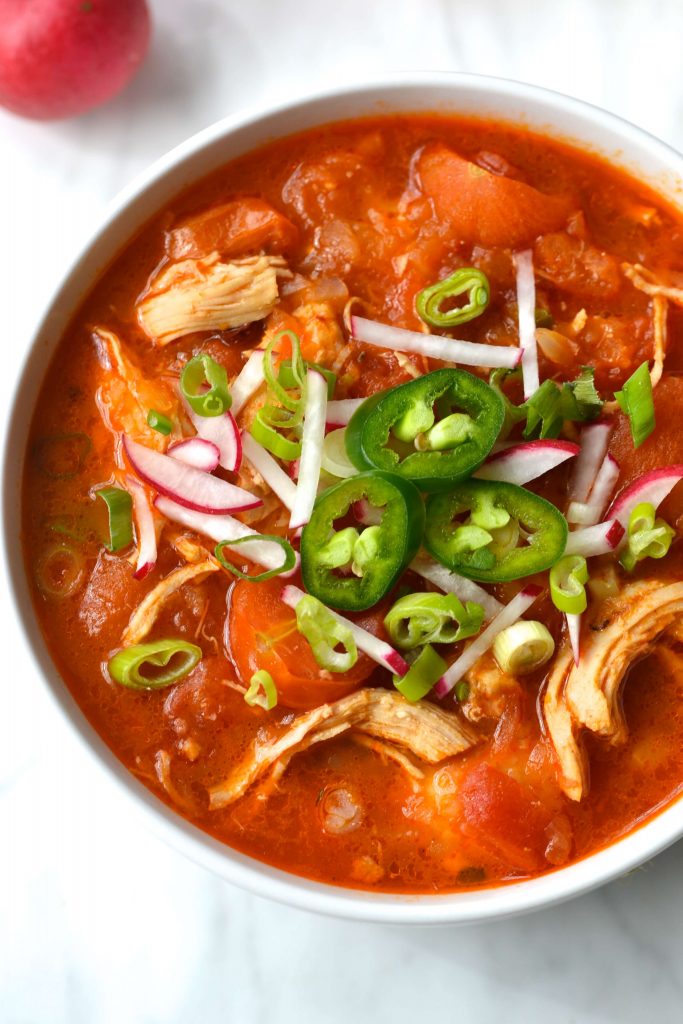 If you make this recipe let me know in the comment section below, I would love to hear what you think or take a photo and tag me (@everylastbite_) on Instagram, I love seeing your photos!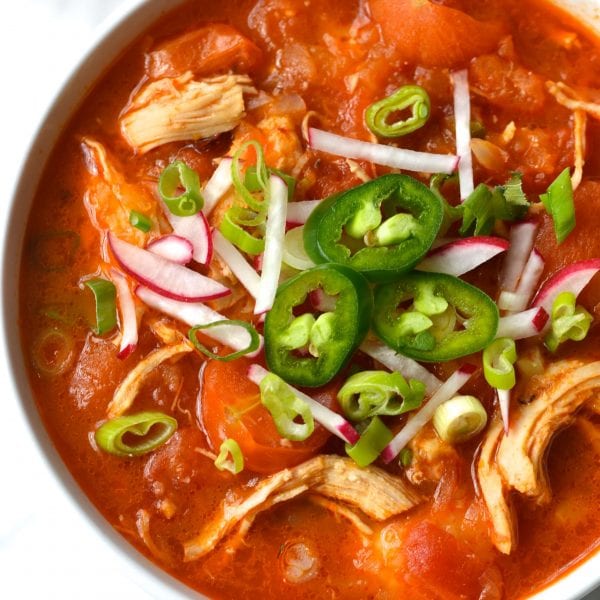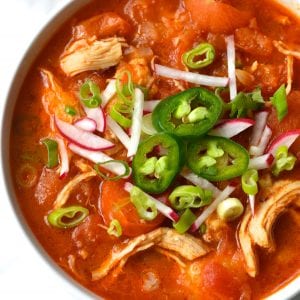 Ingredients
1 onion diced
2 cloves garlic
1 tbsp vegetable oil
1 jalapeño finely chopped
1 1/2 tsp cumin
1/2 tsp smoked paprika
1/2 tsp chipotle chili
1 can (14oz) chopped tomatoes
6 cups chicken broth
3 cups shredded chicken
1 cup cherry tomatoes halved
1 1/2 tbsp lime juice
Instructions
In a large pot sauté the onion, garlic and jalapeño in the oil on medium heat until translucent, approx 5 minutes. Stir in the cumin, smoked paprika and chipotle powder.

Add the canned tomatoes and cook for 2-3 minutes before pouring in the chicken stock.Bring to a gentle simmer.

Add the cherry tomatoes, lime juice and shredded chicken to the soup and leave to simmer for 5-7 minutes.

To serve, ladle the soup into bowls and top with avocado, diced red onion, salsa, or sliced jalapeños.