Mexican Chicken Burger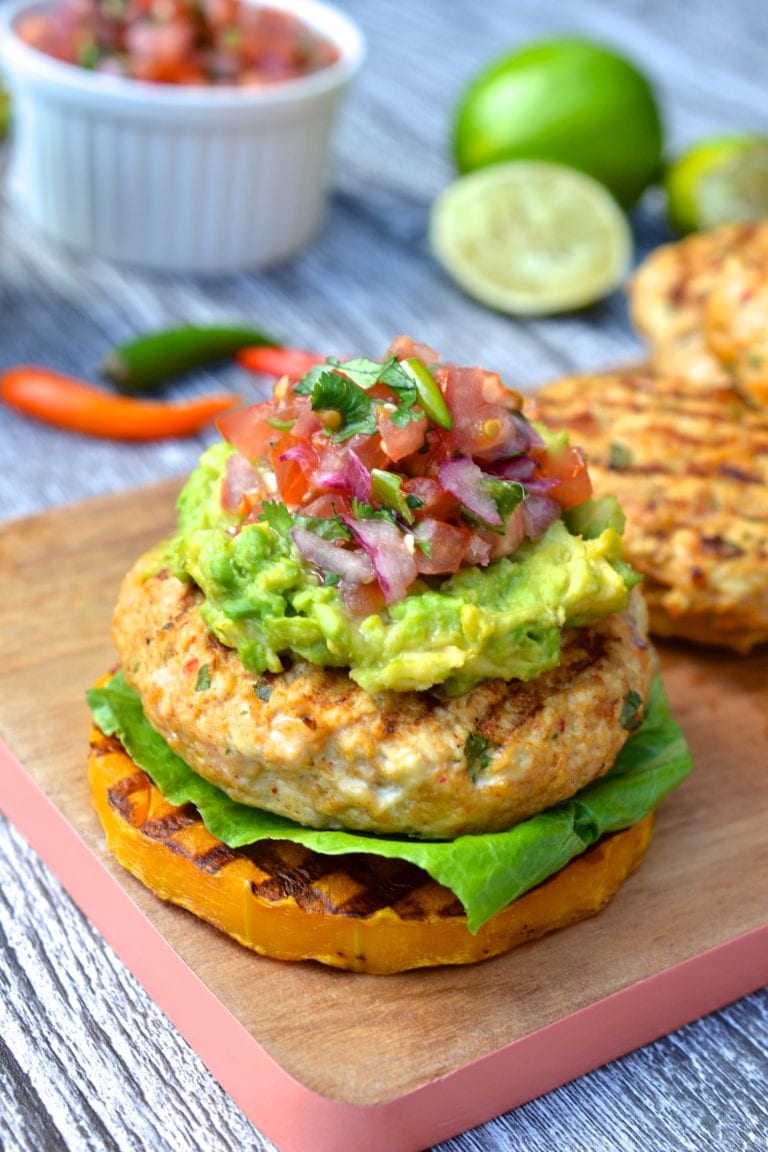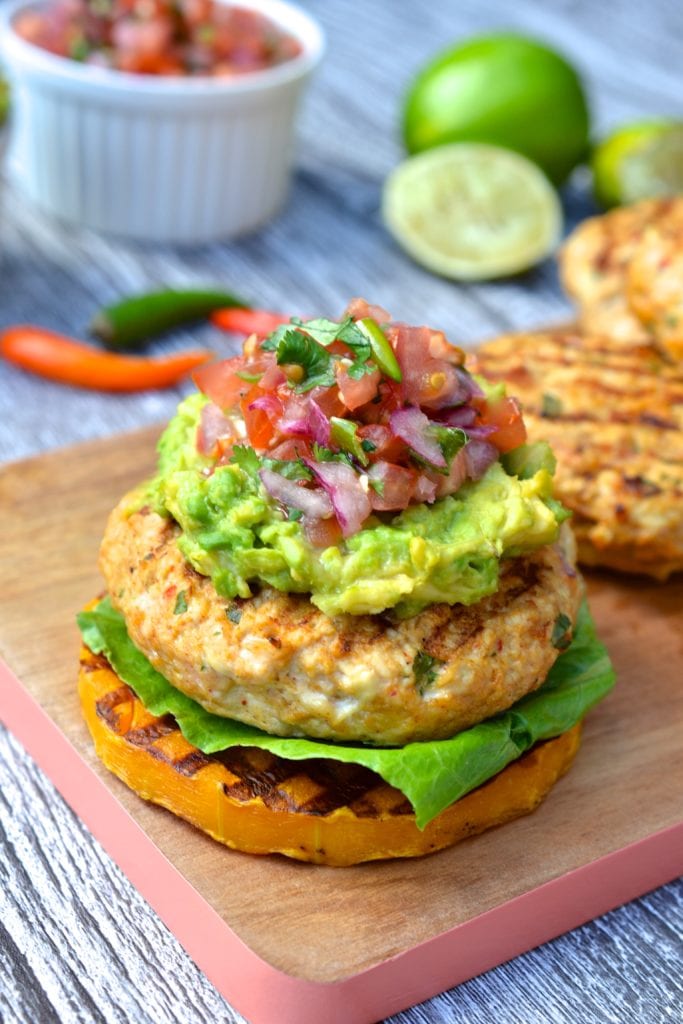 With an endless number of barbecues this time of year, it's easy to get bored of eating the same basic burgers over and over again. To add a bit of variation to your grilling routine, try these mexican chicken burgers.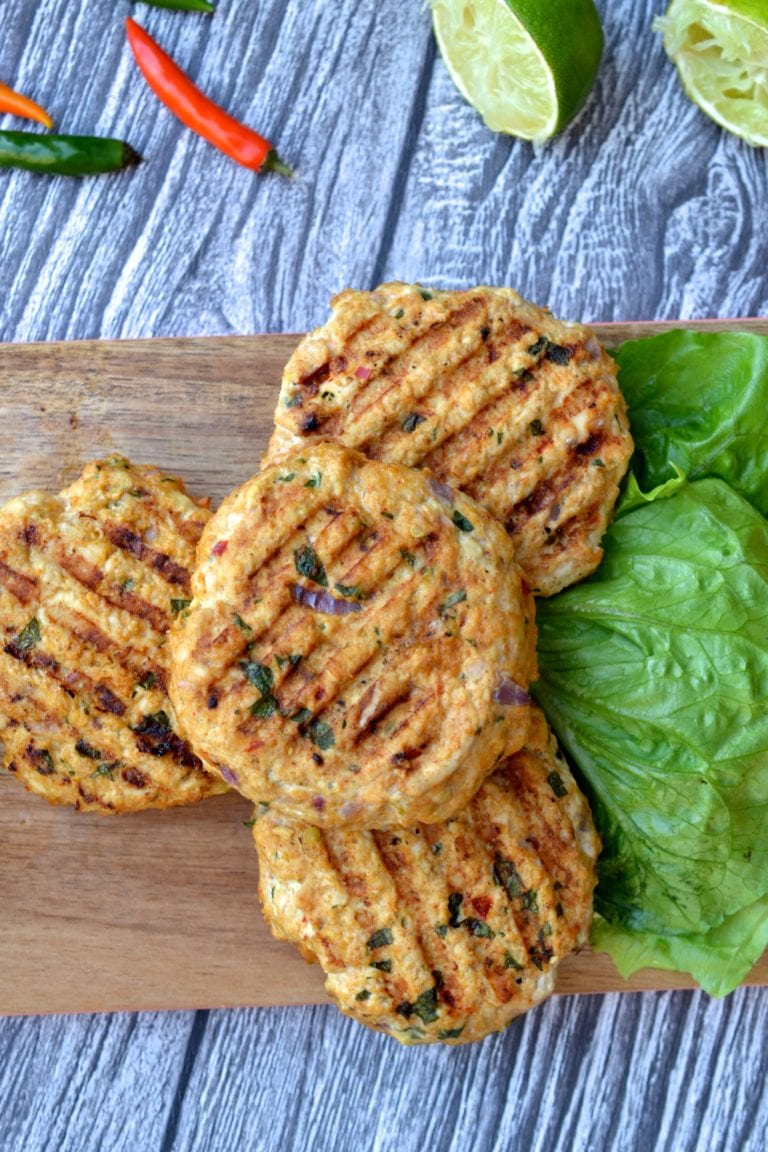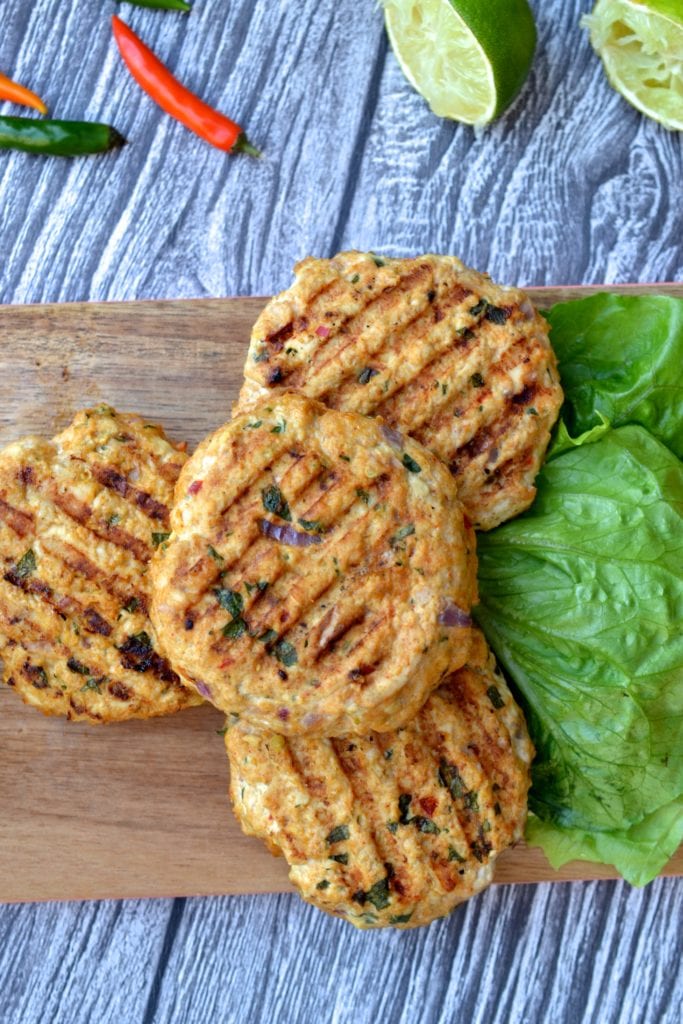 The patties are spiced with cumin and smoked paprika and mixed with chopped red onion, jalapeños and cilantro for extra flavour and texture. I serve the patties on a grilled slice of butternut squash to keep these burgers completely SCD compliant, but you can alternatively use sweet potato slices prepared the same way if you are following a less restrictive grain free/Paleo diet.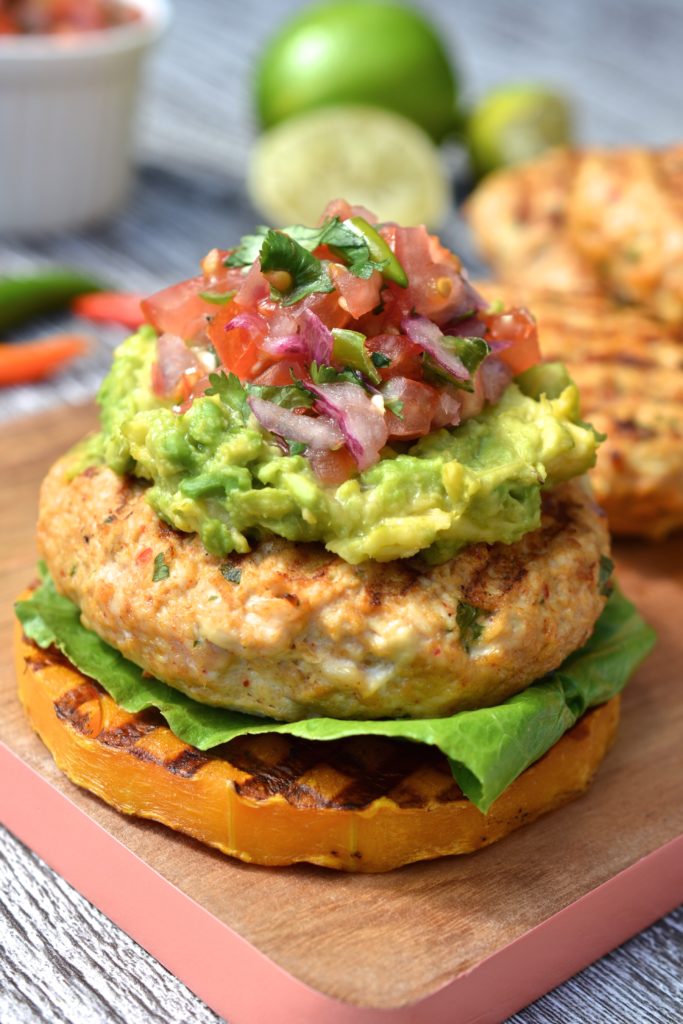 I topped each patty with smashed avocado and a fresh salsa, but feel free to add on any other toppings such as grated cheese, jalapenos or pureed black beans.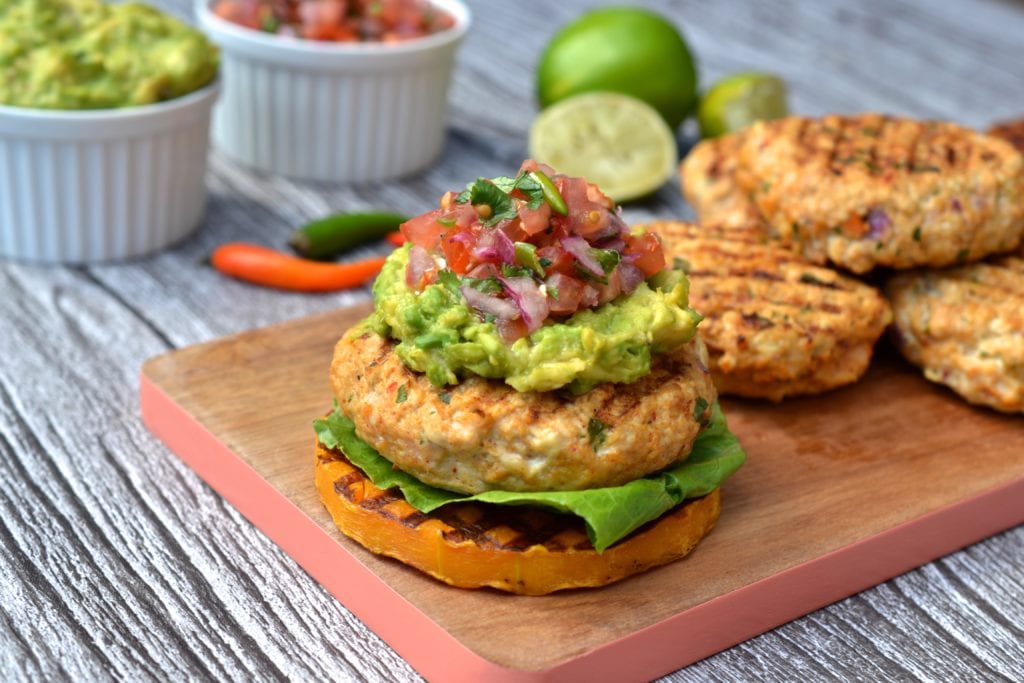 If you make this recipe let me know in the comment section below, I would love to hear what you think or take a photo and tag me (@everylastbite_) on Instagram, I love seeing your photos!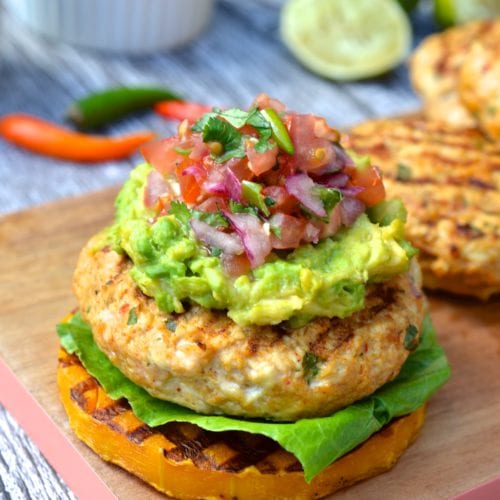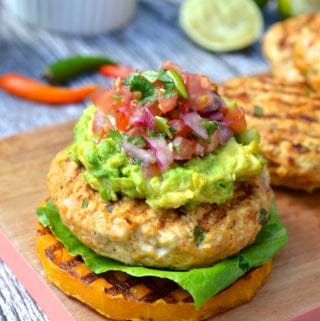 Ingredients
Patties
700 grams ground chicken
1/2 a red onion
1 tbsp cumin
1 tsp smoked paprika
1 clove garlic
1 egg
3 tbsp almond flour
juice and zest from 1 lime
1 jalapeño finely diced
1/4 cup cilantro roughly chopped
Salsa
2 large tomatoes seeded and chopped
1/2 a red onion finely chopped
1/4 cup chopped fresh cilantro
1 jalapeño finely chopped
juice from 1 lime
pinch of salt
Burger Toppings
2 lettuce leaves
5 slices butternut squash/sweet potato
1 tsp olive oil
1 avocado
Instructions
In a bowl combine the ground chicken, onion, cumin, smoked paprika, crushed garlic, egg, almond flour, juice and zest from 1 lime, jalapeño and cilantro. Using your hands blend everything together so that the seasoning is evenly distributed throughout the ground chicken.

Form the mixture into 5 to 6 patties.

In a bowl combine the chopped tomatoes, onion, cilantro, jalapeño and lime juice. Stir until combined and sprinkle with salt. Taste and add more lime juice or jalapeño as desired. Set the salsa aside.

In a bowl break up the avocado with a fork until its broken into small chunks.

Peel the butternut squash and slice into approximately 1/2 inch thick rounds. Lightly brush the circles with olive oil

Heat a grill to medium high heat. Grill the butternut squash for approximately 3-4 minutes per side until grill marks appear and the squash is slightly tender.

Gril the patties for approximately 6 minutes per side until cooked through.

To serve top a butternut squash circle with lettuce, a chicken patty, smashed avocado and salsa. Serve warm.