Simple Green Bean, Chicken & Ginger Stir Fry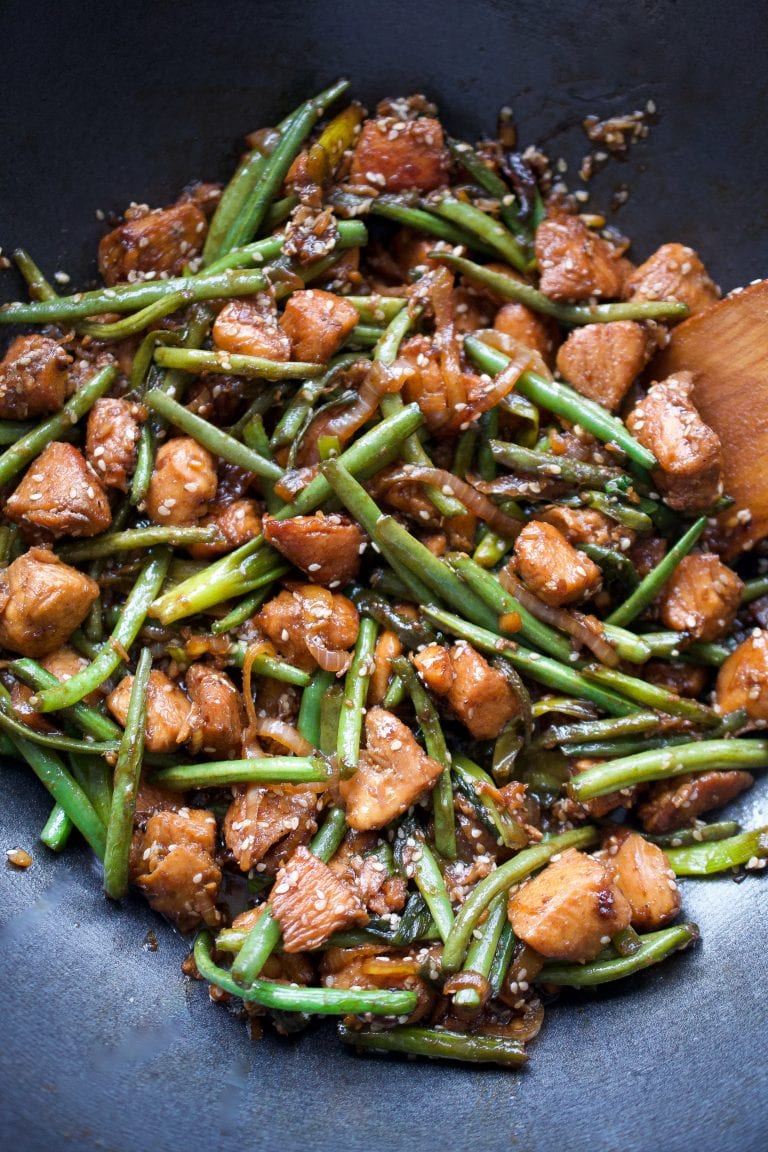 Green beans are one of my favourite things to add to a stir fry. They become slightly charred and add a nice crunch to the mix of veggies and chicken. Although the simple 3 ingredient sauce doesn't pack a lot of flavour, it's the addition of white pepper and lots of ginger that really brings the dish to life. This lasts for a few days in the fridge so I always like to make to reheat the next day, the leftovers are just as tasty!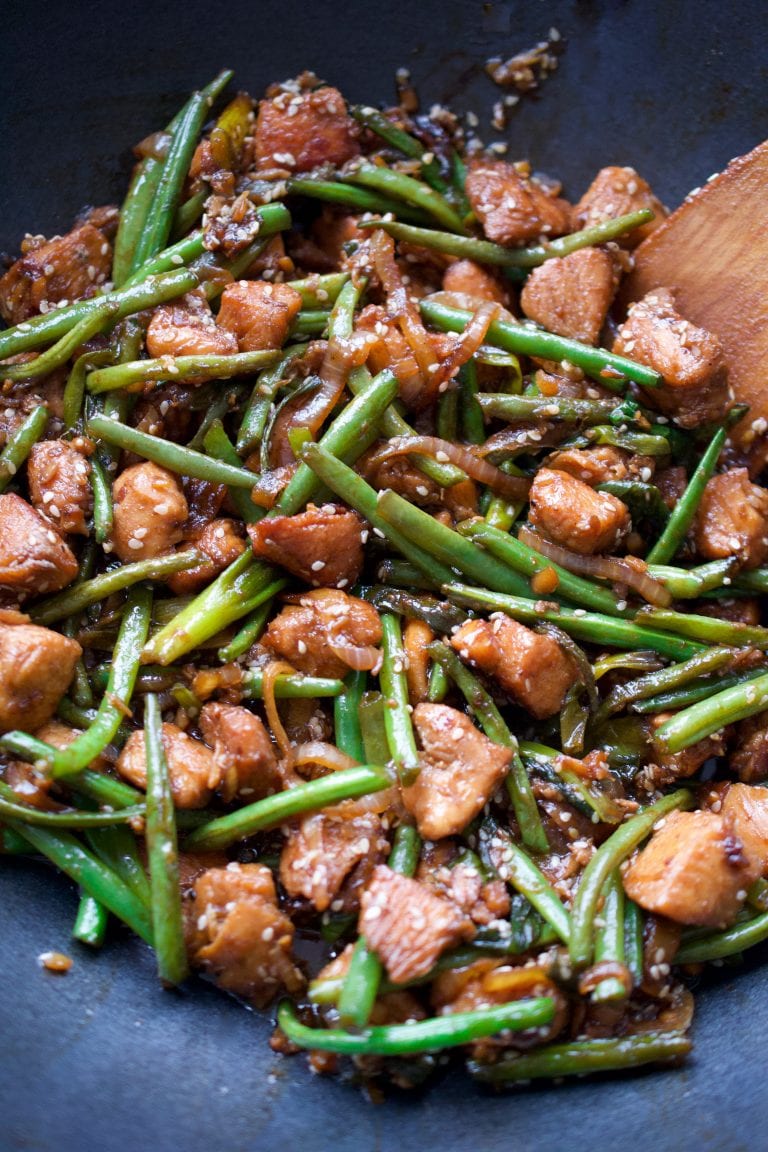 If you make this recipe let me know in the comment section below, I would love to hear what you think or take a photo and tag me (@everylastbite_) on Instagram, I love seeing your photos!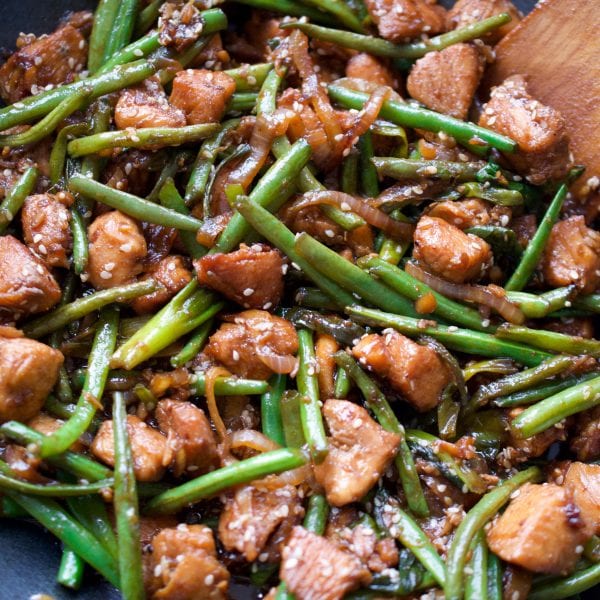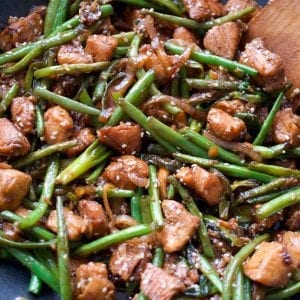 Ingredients
Chicken
1.5 lbs chicken breasts cut into small cubes
1 tbsp coconut aminos
1 tbsp apple cider vinegar
1 tsp baking soda
Stir Fry Sauce
3 medjool dates (or 2 tbsp honey)
1 tbsp apple cider vinegar
2 tbsp coconut aminos
Stir Fry
1 1/2 tbsp sesame oil
12 ounces green beans (350 grams) trimmed and halved
1 onion thinly sliced
2 tbsp finely diced ginger
2 cloves garlic finely diced
1/2 cup chopped scallions
1/2 tsp white pepper (or black pepper)
1 tsp white sesame seeds
Instructions
In a bowl combine the cubed chicken with the coconut aminos, apple cider vinegar and baking soda and leave to sit for a few minutes.

In a blender or nutribullet combine the ingredients for the sauce and blend until smooth. Set aside.

Heat 1 tbsp sesame oil in a wok or large skillet on high heat. Once hot, add the chicken and cook for 4-5 minutes until seared and golden on all sides. Transfer the chicken to a plate and set aside.

Add the remaining 1/2 tbsp sesame oil to the wok. Once the oil it hot, add in the green beans and cook for 3 minutes until they begin to char. Lower the heat to medium, add the chopped ginger, garlic and onion and cook for 3 more minutes.

Return the chicken to the wok along with the chopped scallions, sauce and white pepper and leave to cook for 3-4 minutes until the onion has softened. Sprinkle with sesame seeds before serving.