Whole30 Meal Plan (September 7-13)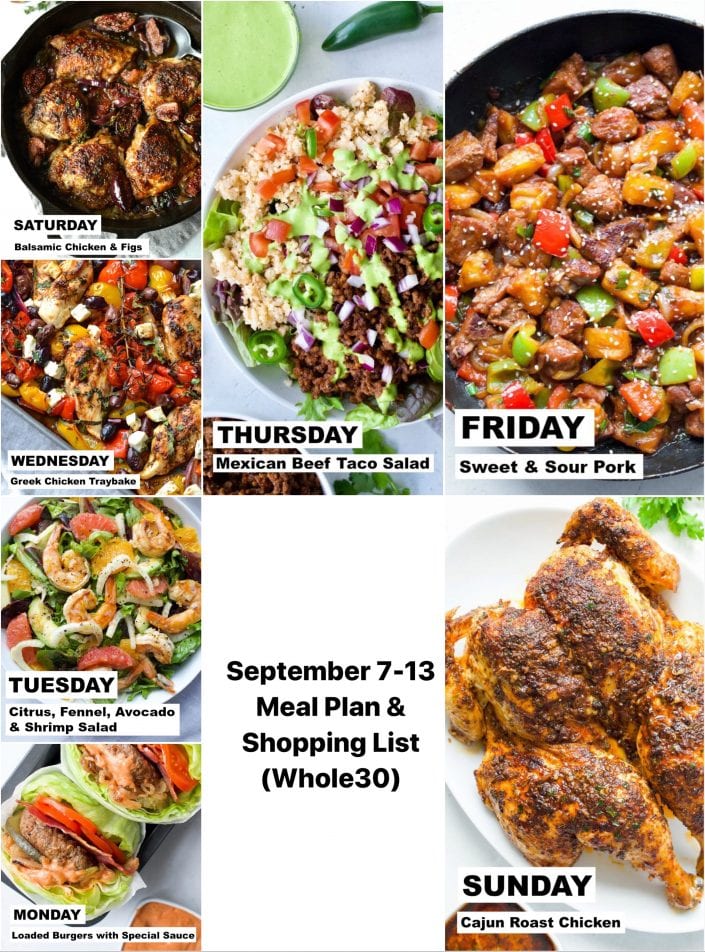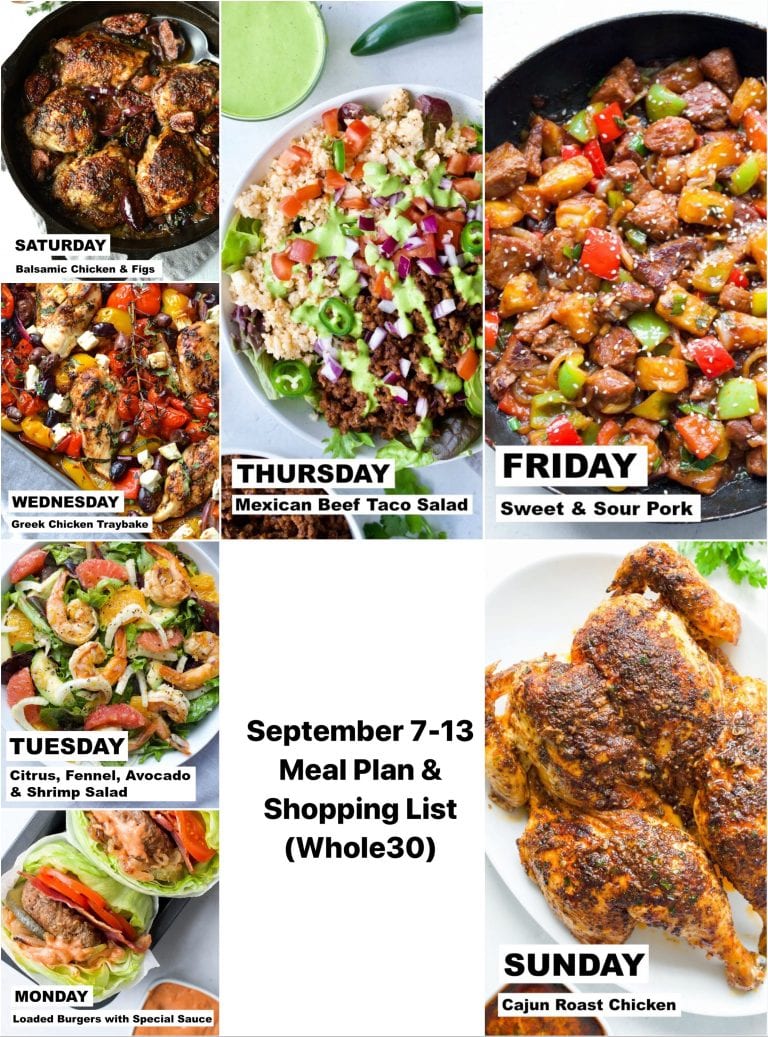 Summer is officially over and it's back to school and work and all of the fun real life things that come with autumn. With so many people doing a September Whole30, this is the first of four meal plans I will be sharing this month that are all Whole30. If you are looking for a more thorough (Breakfast/Lunch/Dinner) 30 day Whole30 Meal Plan and Shopping List you can click here.
Click here to download the shopping list for the week.
---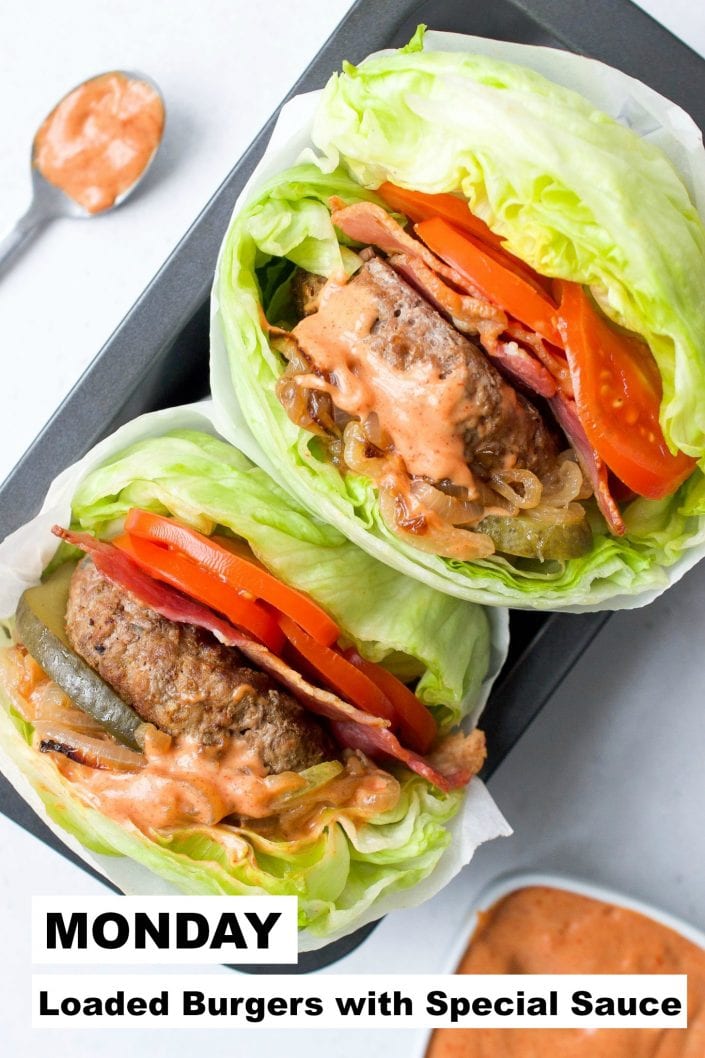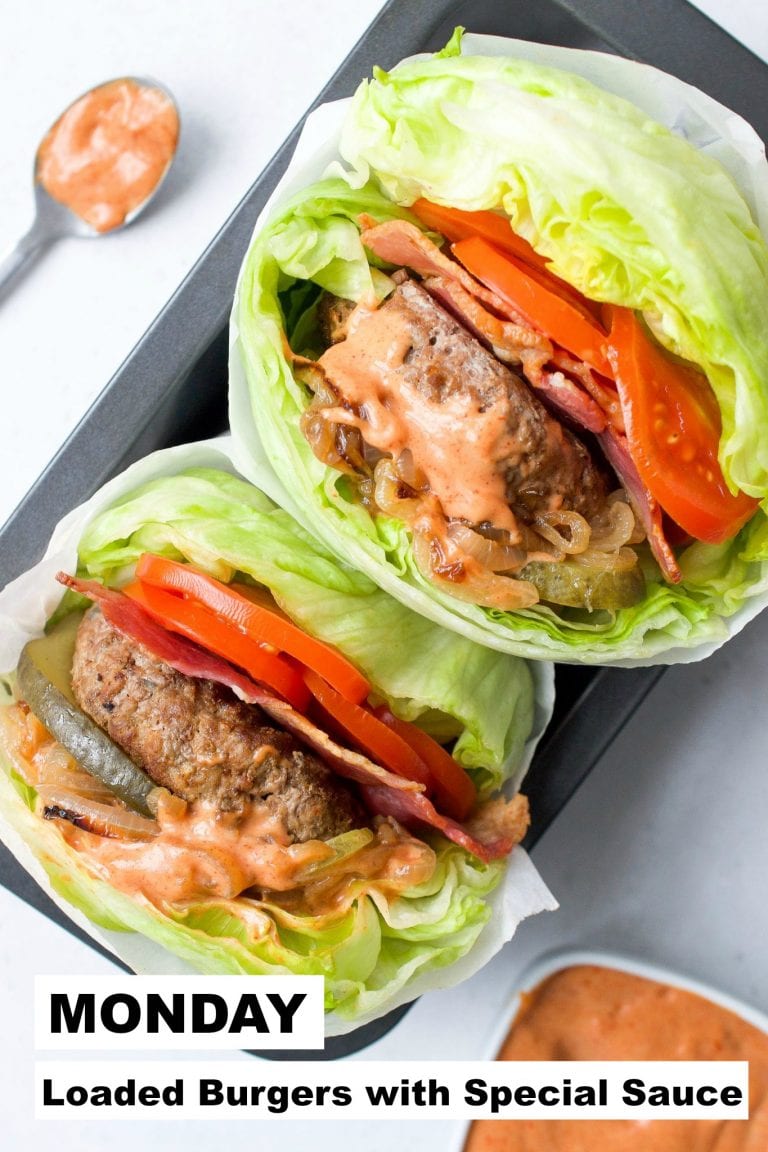 These Loaded Burgers with Special Sauce are perfect for one of the last barbecues of summer. Any leftovers can be wrapped in a lettuce bun or tossed into a salad for tomorrow's lunch.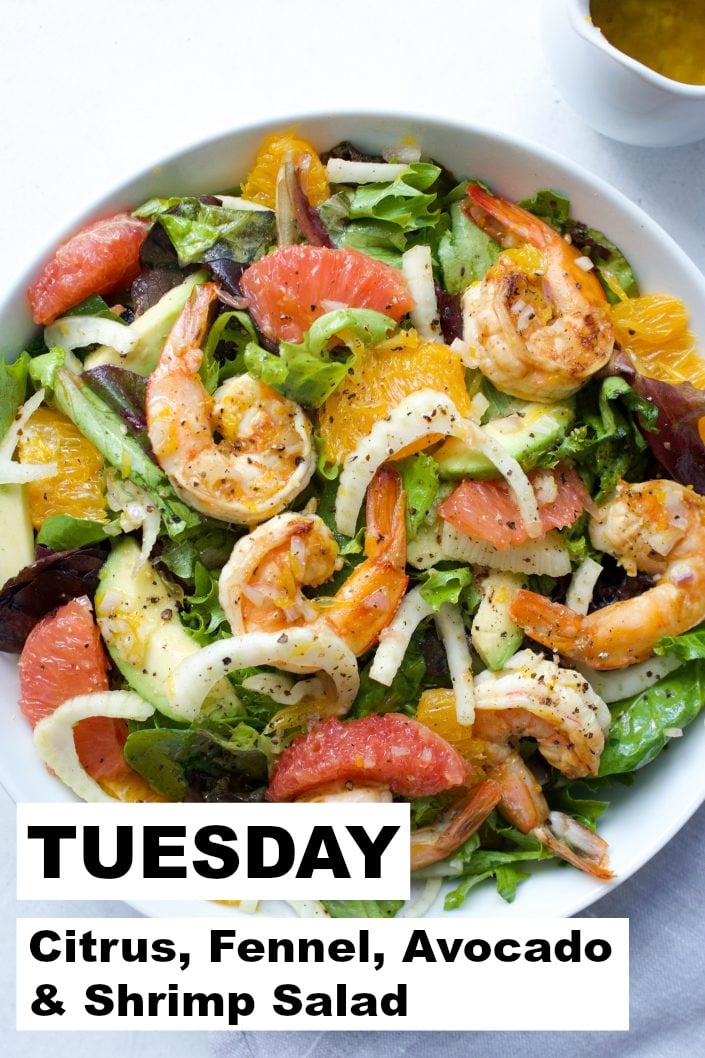 This Citrus, Fennel, Avocado & Shrimp Salad is so fresh and light! It's an easy to make salad that takes less than 20 minutes to prepare perfect for a Tuesday night back after the long weekend. Not a fan of shrimp? You could swap it for pan seared salmon or chicken.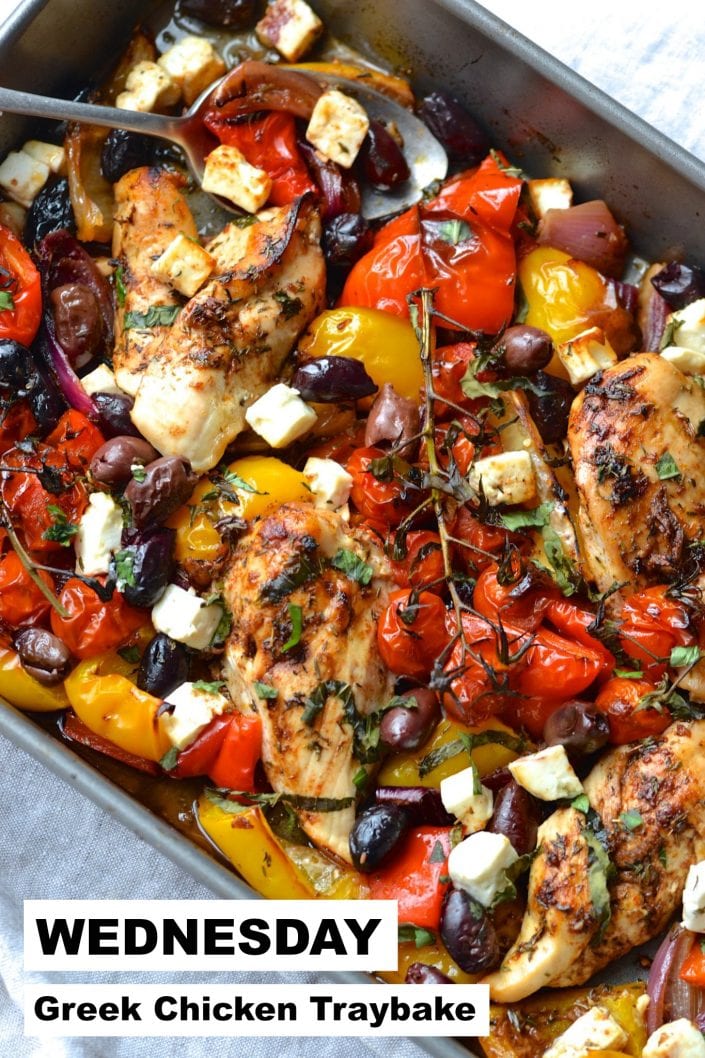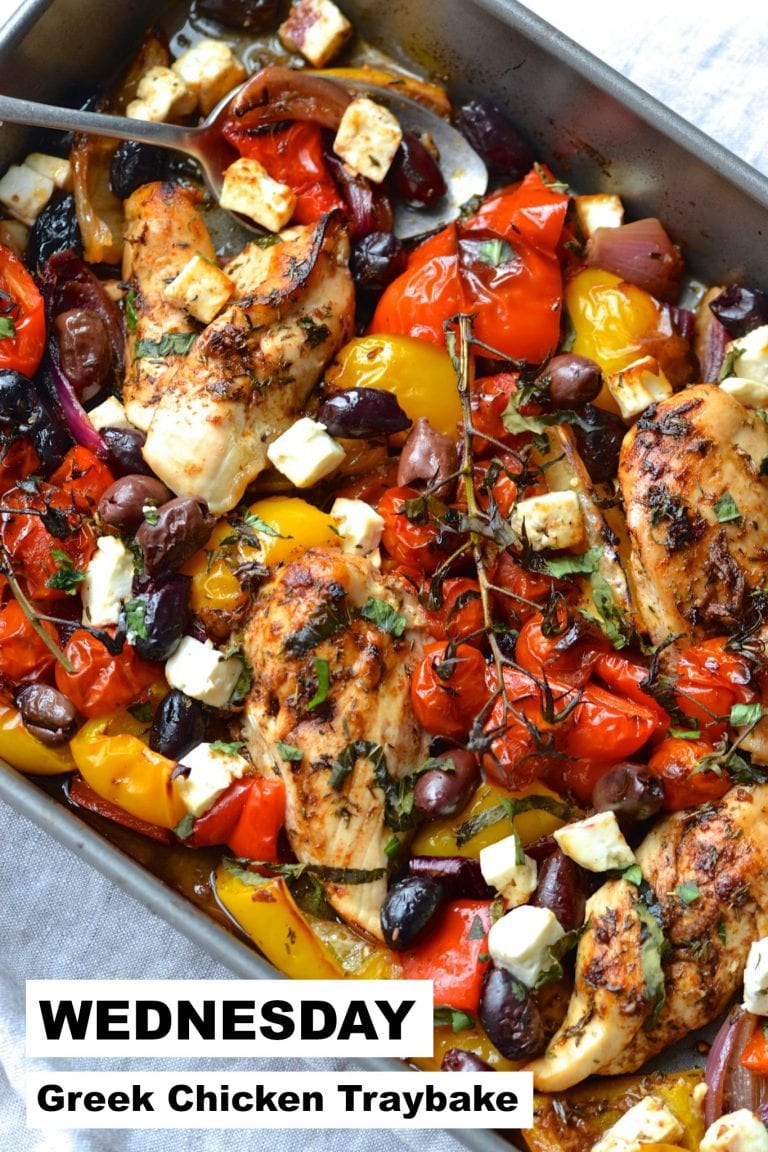 This Greek Chicken Traybake is one of the most popular recipes on my site. Hands on prep is so quick and easy (just 10 minutes!) giving you lots of time to take on other tasks while it's cooking in the oven. Leftovers reheat well so you can enjoy them tomorrow for lunch or toss them into a salad. 
This Mexican Beef Taco Salad is a hearty salad that is packed with spicy ground beef, cauliflower rice, chopped tomatoes, avocado and a creamy cilantro sauce. Everything reheats well so make extra to enjoy for lunch.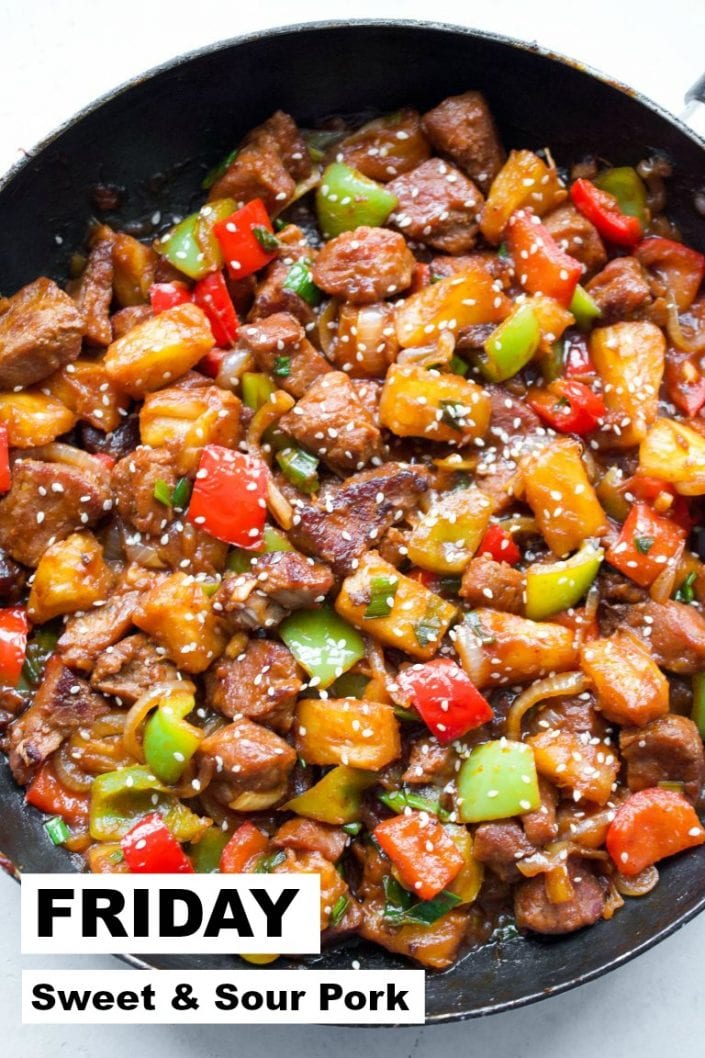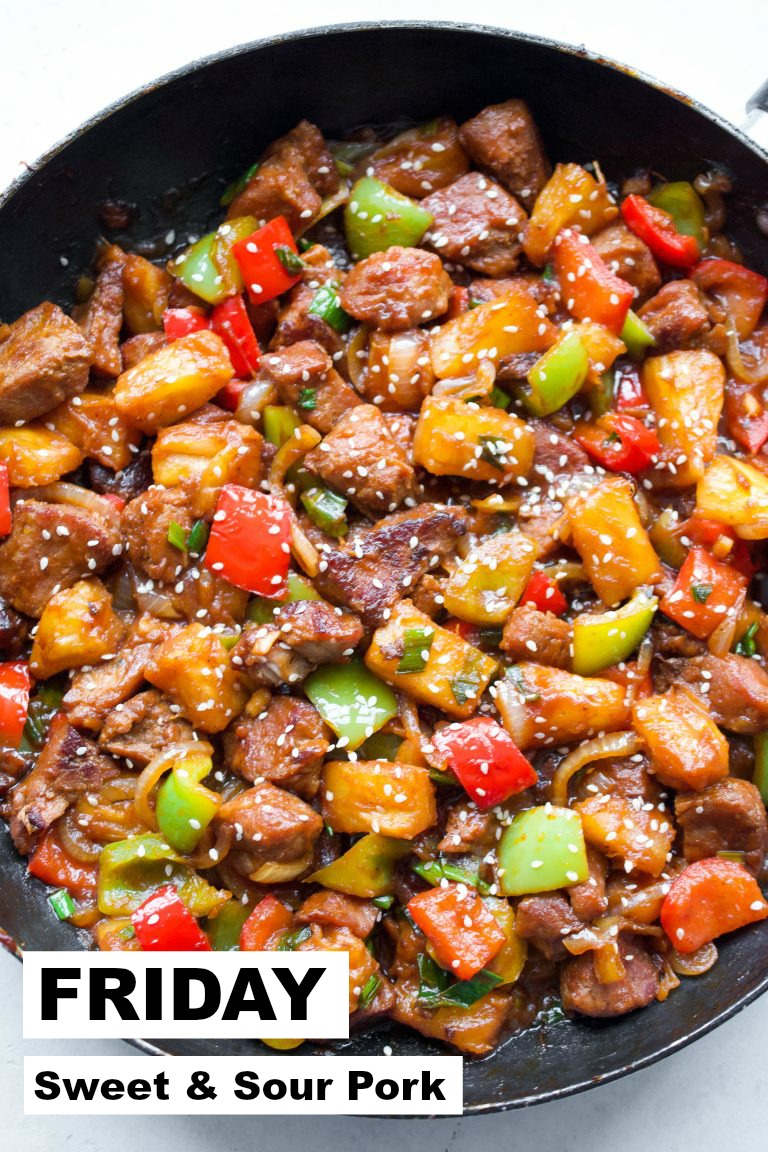 This Sweet and Sour Pork is a takeout fakeout that takes just 30 minutes to make! Serve it with a side of cauliflower rice to soak up all of the yummy sweet and sour sauce.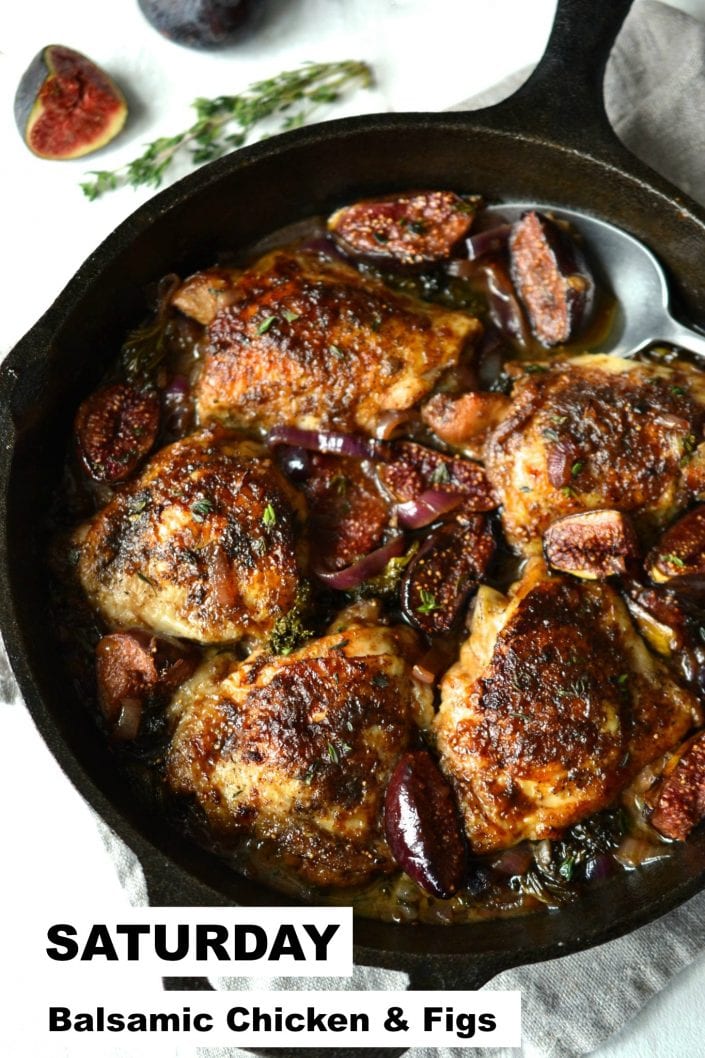 With figs currently in season, it's a great opportunity to make this Balsamic Chicken and Figs. It's a relatively simple dish to make but is fancy enough to serve to guests. Serve it with a side of cauliflower mash or roasted vegetables.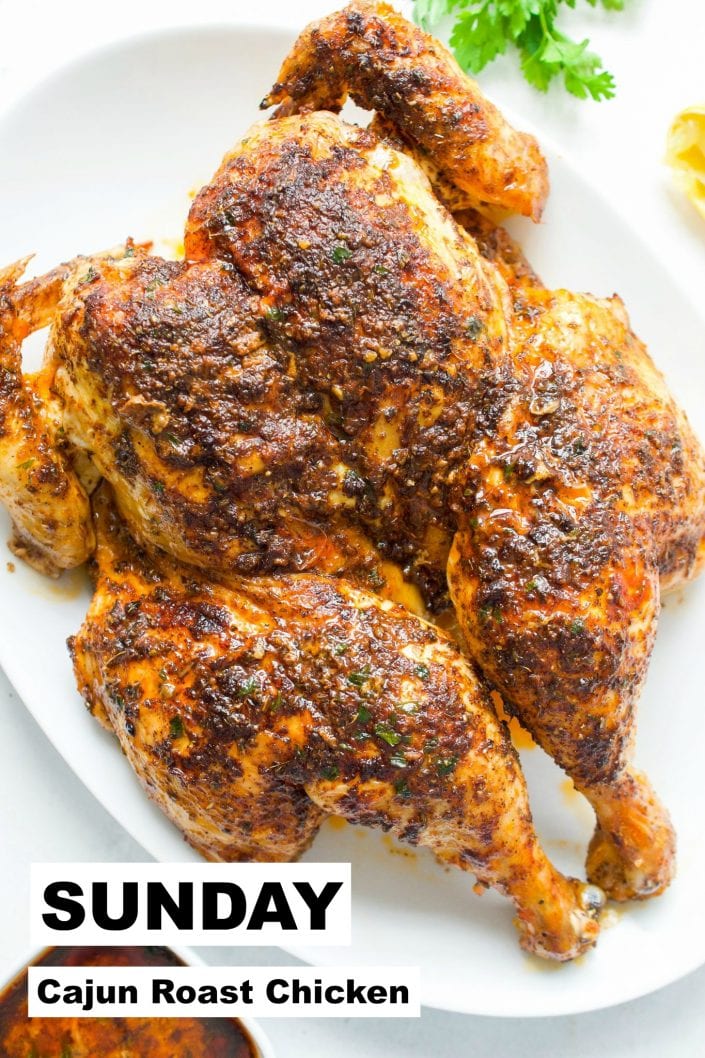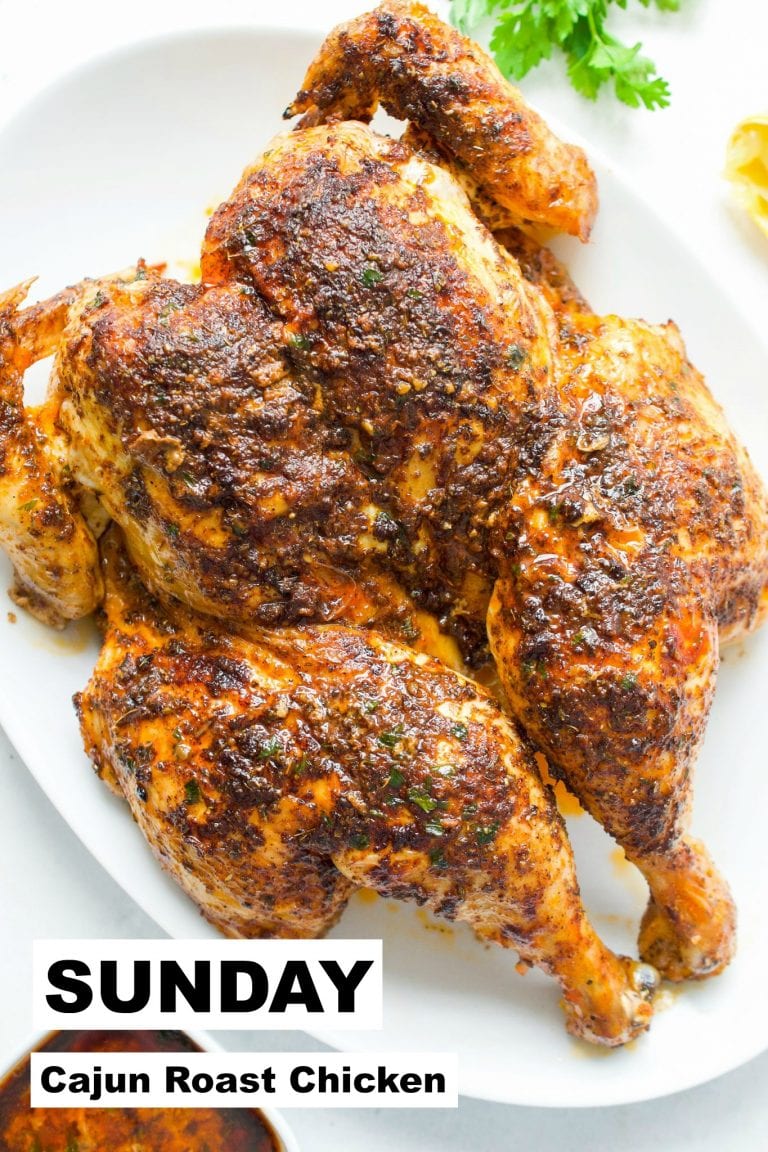 Roast chicken is a great go to for Sunday night dinner. It is easy to prepare and any leftovers can be used in meals throughout the week ahead. This Cajun Roast Chicken is coated in a delicious spice mixture and cooked in the oven until the skin is crisp and the meat is moist and juicy. 
You can find the shopping list for this weeks meal plan here.
---
Love using my whole30 weekly meal plans? Let me know in the comments below or take a photo of one of this weeks dishes and tag me (@everylastbite_) on Instagram, I love seeing your photos!