Lemon Blueberry Muffins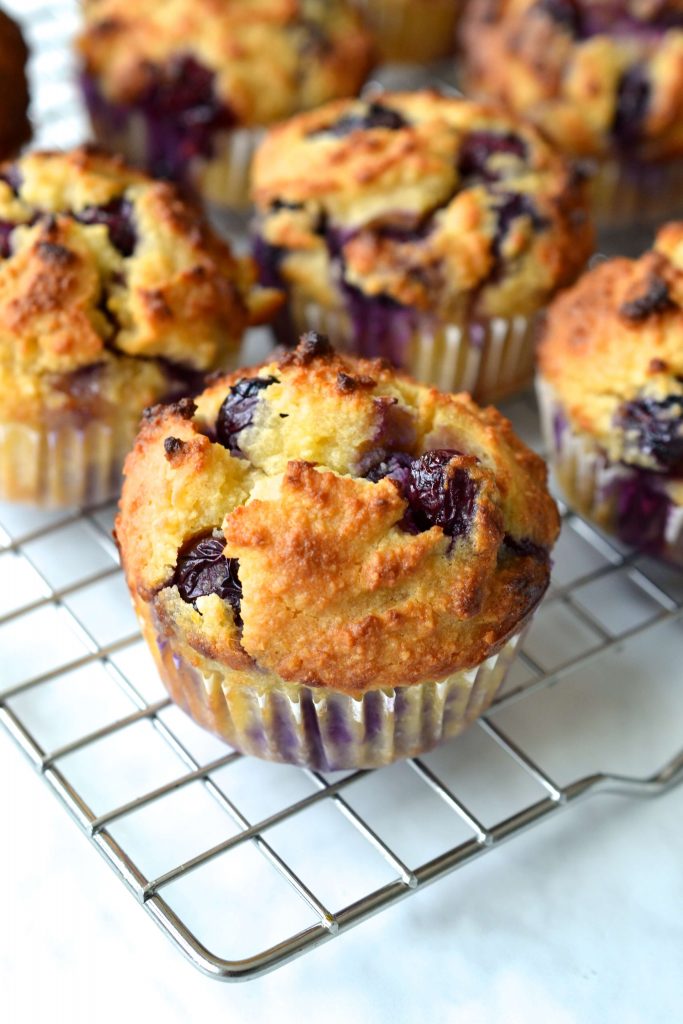 Over the past few months I have become a big fan of muffins. They are easy to make, freeze really well and make for a great snack to enjoy on the go.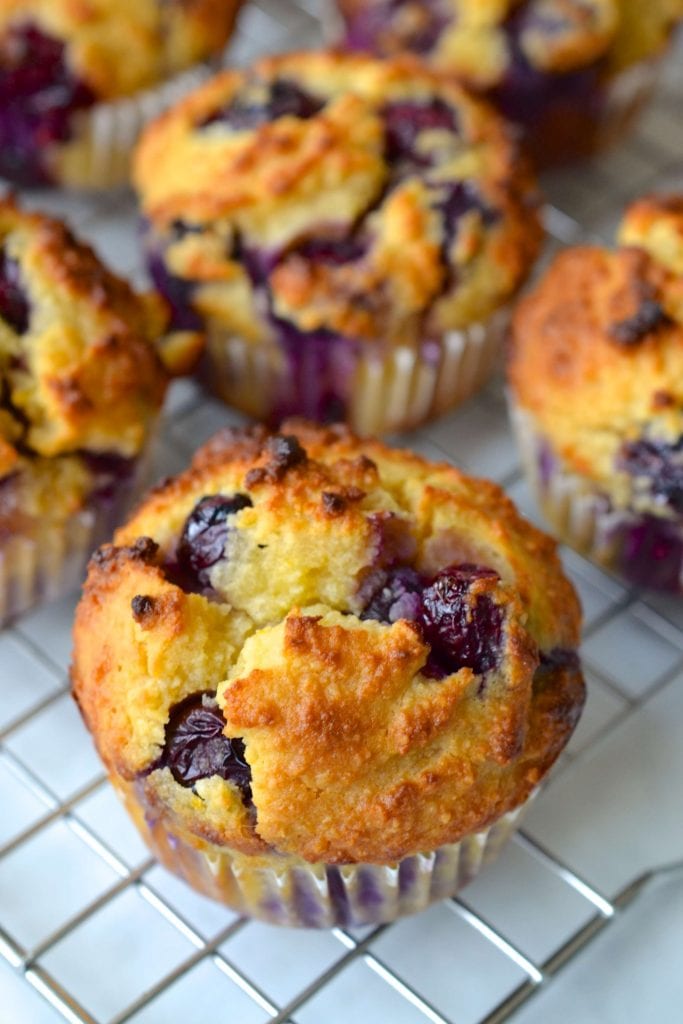 This is my favourite muffin recipe to date. These lemon and blueberry muffins are moist and full of so much flavour. The lemon provides a great burst of tart flavour which is perfectly balanced with the sweetness of honey and juicy blueberries. Unlike the dry and cakey muffins from Starbucks, almond flour helps these muffins remain moist for up to a week after baking. I actually did a nutrition comparison between a Starbucks Skinny Blueberry Muffin and these Lemon Blueberry Muffins, these muffins have 110 fewer calories and 1/5th as much sugar, what a win!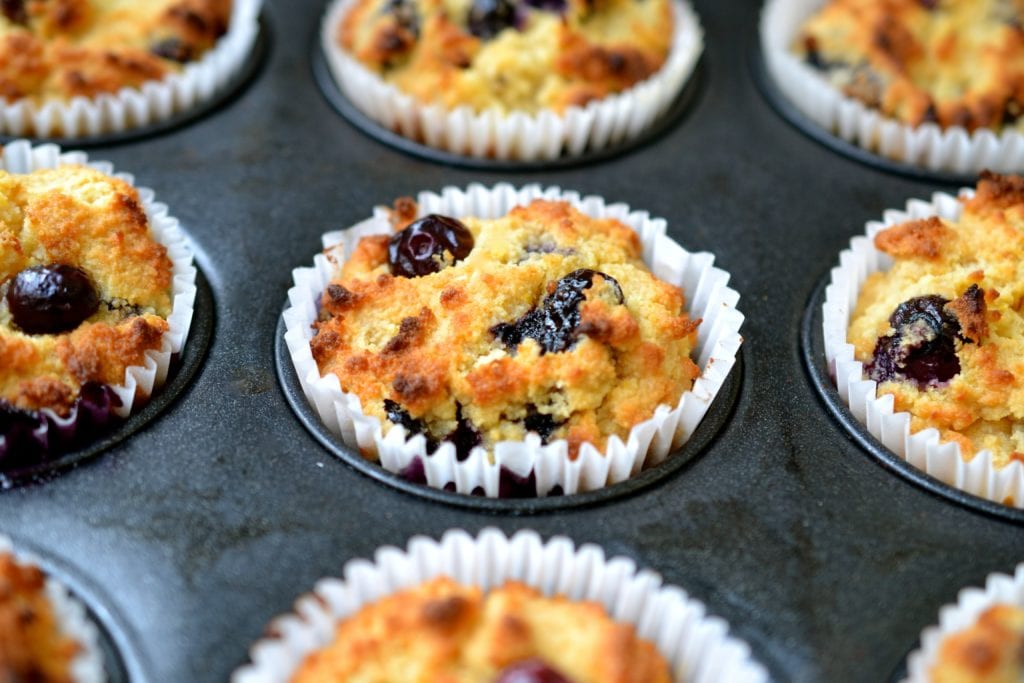 These muffins are incredibly easy to make and are ready in under 30 minutes. I like making a batch on Sunday night to enjoy for breakfast throughout the week.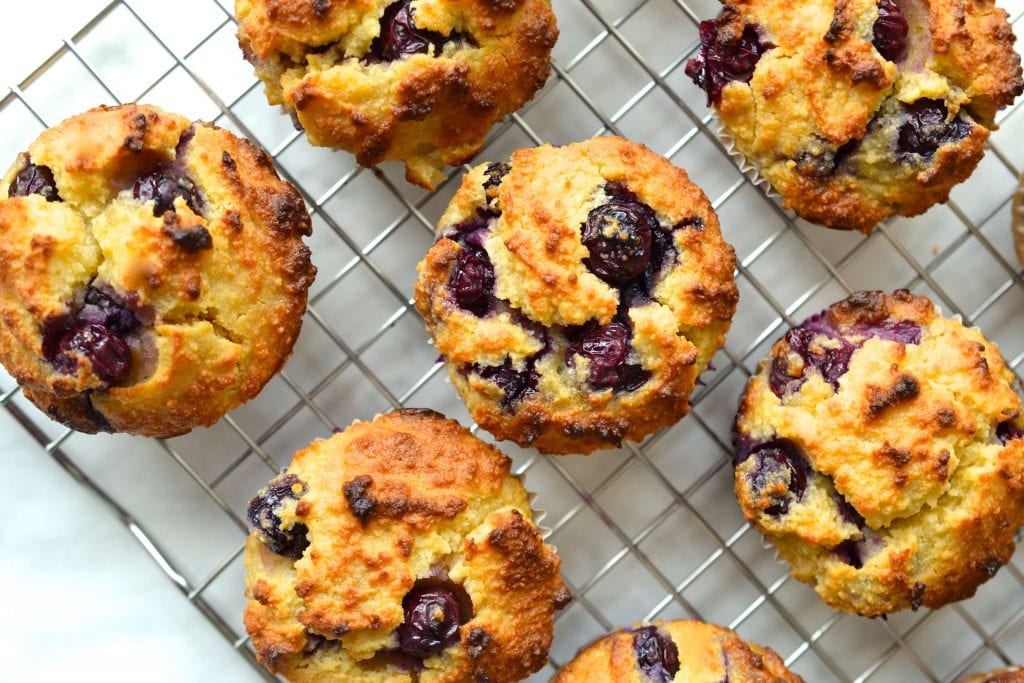 If you make this recipe let me know in the comment section below, I would love to hear what you think or take a photo and tag me (@everylastbite_) on Instagram, I love seeing your photos!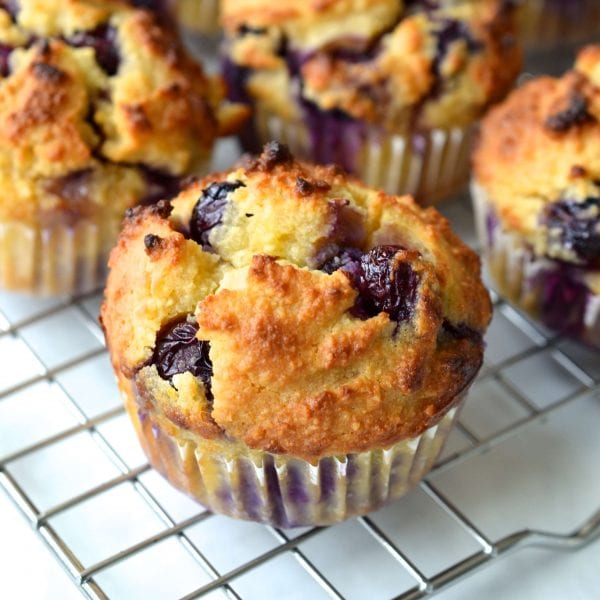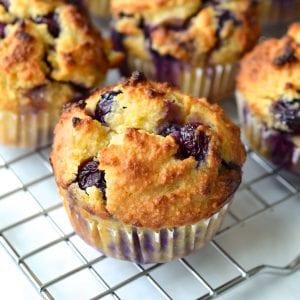 Ingredients
4 eggs
1 tsp vanilla extract
1/4 cup honey
1/3 cup melted coconut oil or butter
1/4 cup lemon juice
2 tbsp lemon zest
1/4 tsp salt
1/2 tsp baking soda
2 cups almond flour
1/4 cup coconut flour
1 1/4 cups blueberries
Instructions
Preheat the oven to 175 degrees Celsius (350 degrees Fahrenheit) and line a muffin tray with liners

In a mixing bowl add eggs, vanilla, coconut oil, honey and lemon juice and stir until combined

Add in the flours, baking soda and lemon zest and stir on low speed until just combine, don't overmix

Gently fold in the blueberries ensuring they are evenly distributed throughout the batter

Fill each muffin cup with batter and bake in the oven for approximately 25 minutes or until a toothpick inserted in the center comes out clean