Creamy Chicken, Spinach & Artichoke Dip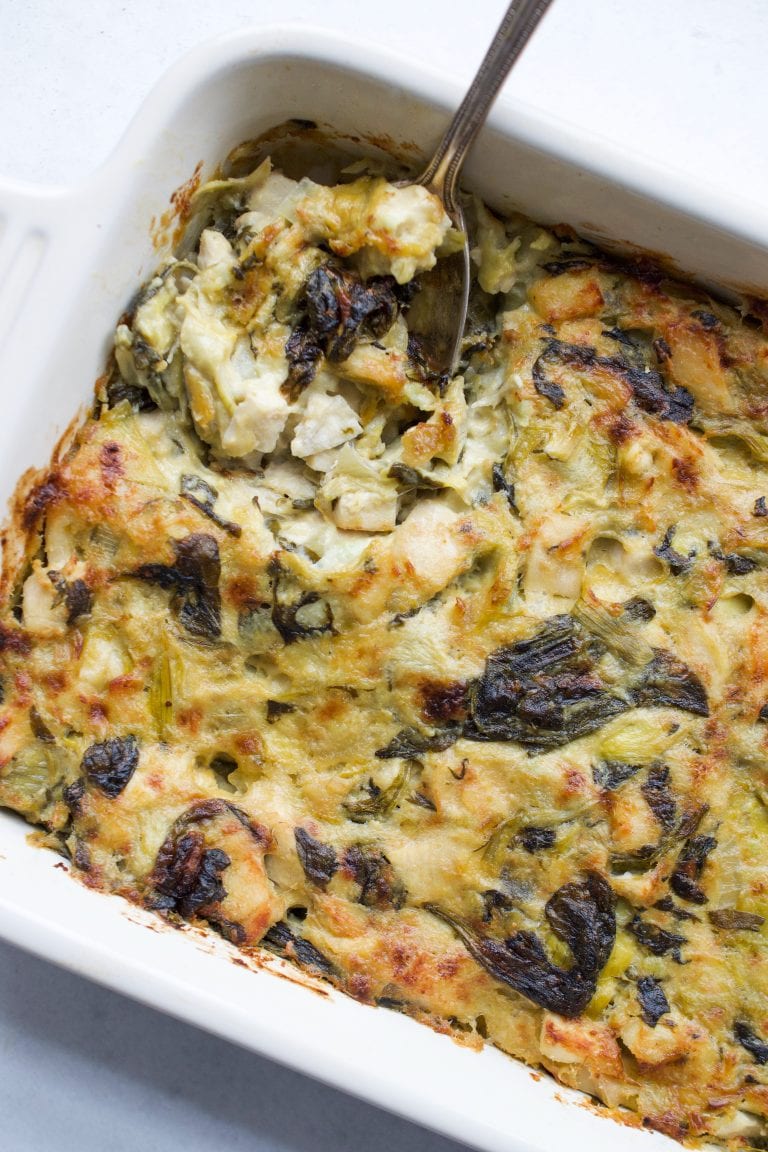 This is the perfect dip to prepare for a big gathering (like the Super Bowl this weekend!). It's creamy and packed with chunks of artichoke, chicken and spinach making it heartier than your average hot dip. If you are planning on bringing this to an event, you can make the dip the day before (up to the end of step 4) and then quickly heat it before serving the next day. I like serving this with crackers, but it's also great with veggies, grain free bread, or even on its own by the spoonful (no judgement here!).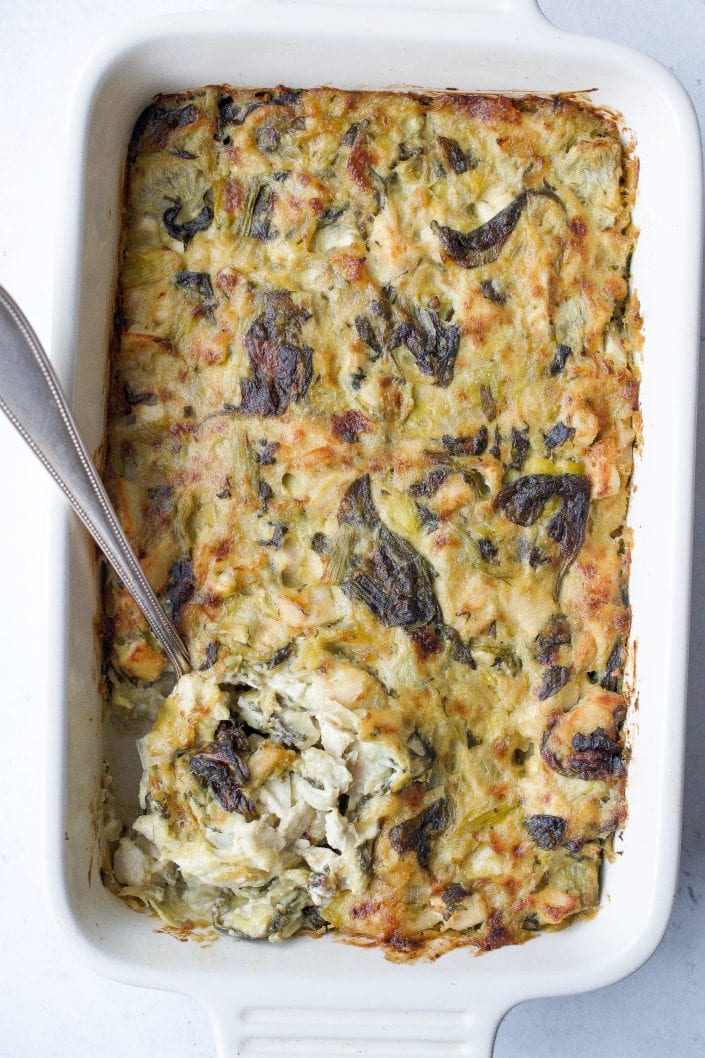 Love hot & creamy dips? Here are a few others you might enjoy:
---
If you make this recipe let me know in the comment section below, I would love to hear what you think or take a photo and tag me (@everylastbite_) on Instagram, I love seeing your photos!
Ingredients
1/2 tbsp olive oil
1 onion finely diced
1/4 tsp salt
2 1/2 cups fresh spinach
1 14oz can artichoke hearts
3 cloves garlic
2 cups shredded cooked chicken
1 1/2 tbsp lemon juice
1/4 tsp chili powder
1 cup mayonnaise
1/4 cup nutritional yeast (or 1/2 cup grated parmesan for SCD)
Instructions
Preheat the oven to 350 degrees Fahrenheit (175 degrees Celsius)

Heat the olive oil in a skillet on medium high heat. Add in the diced onion, sprinkle with salt and cook for 5 minutes until the onion begins to soften.

Add in the spinach and stir the mixture to help the spinach wilt. After 3 minutes the spinach will begin to wilt, add in the roughly chopped artichoke hearts and crushed garlic and continue to cook for another 3 minutes.

Transfer the spinach and artichoke mixture from the skillet to a large bowl and add in the chicken, mayonnaise, lemon juice, chili powder and nutritional yeast (or parmesan). Stir to ensure everything is well mixed and then transfer it to an oven proof dish.

Bake in the oven for 15 minutes or until the dip is bubbling and hot the whole way through. Serve warm with crackers or veggies for dipping.