Gomae Green Beans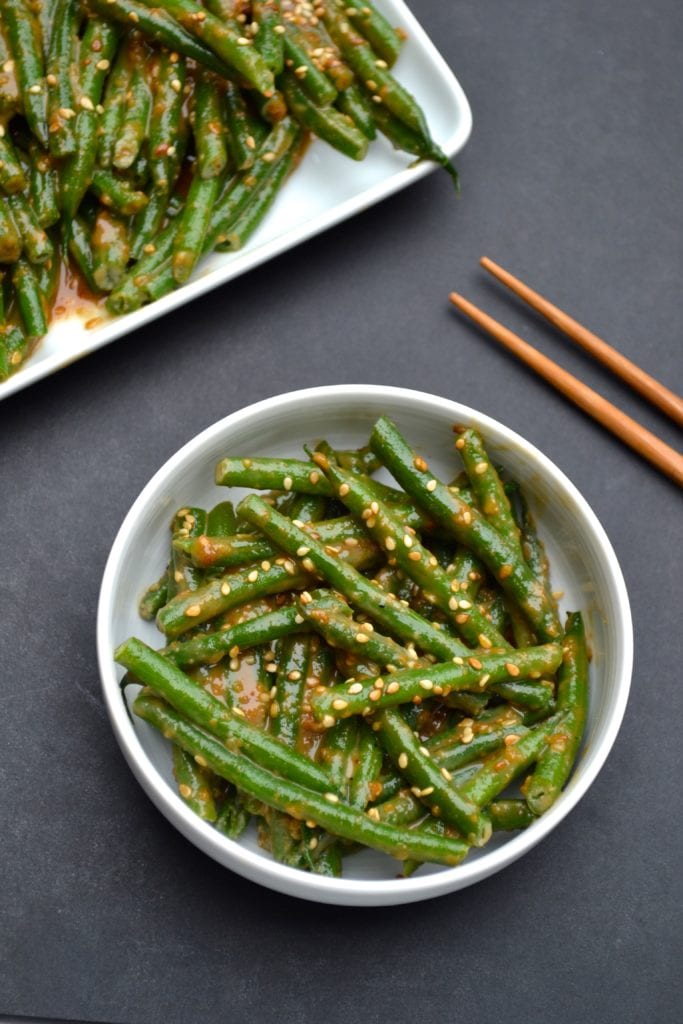 Gomae is my absolute favourite side dish to order at Japanese restaurants. Traditionally this dish is made of boiled spinach, which is topped with a thick sauce that tastes almost like peanut butter. When combined the dish is nutty tasting with a wonderful combination of sweet and salty flavours.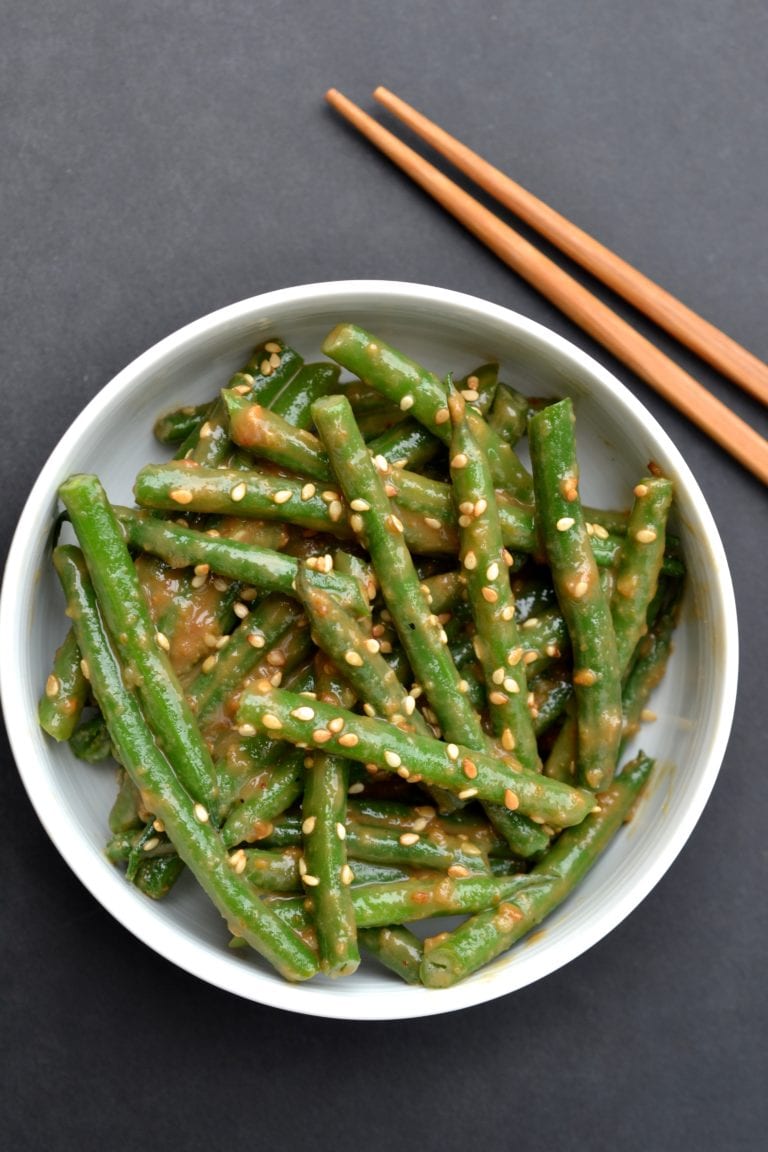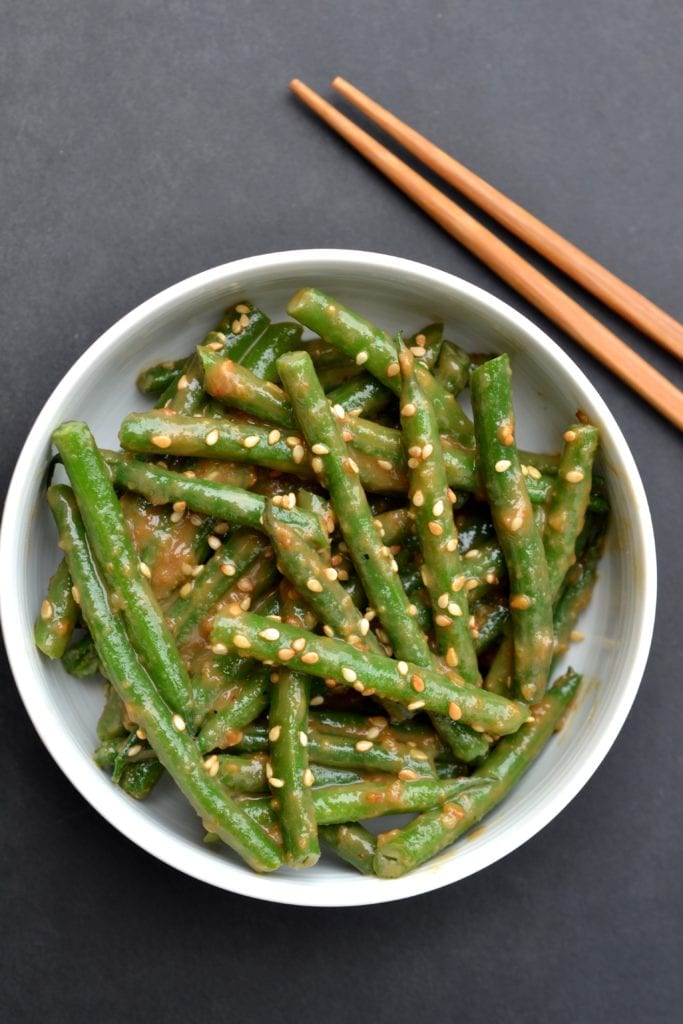 For this version of Gomae, I swapped the spinach for green beans but you could also use steamed asparagus.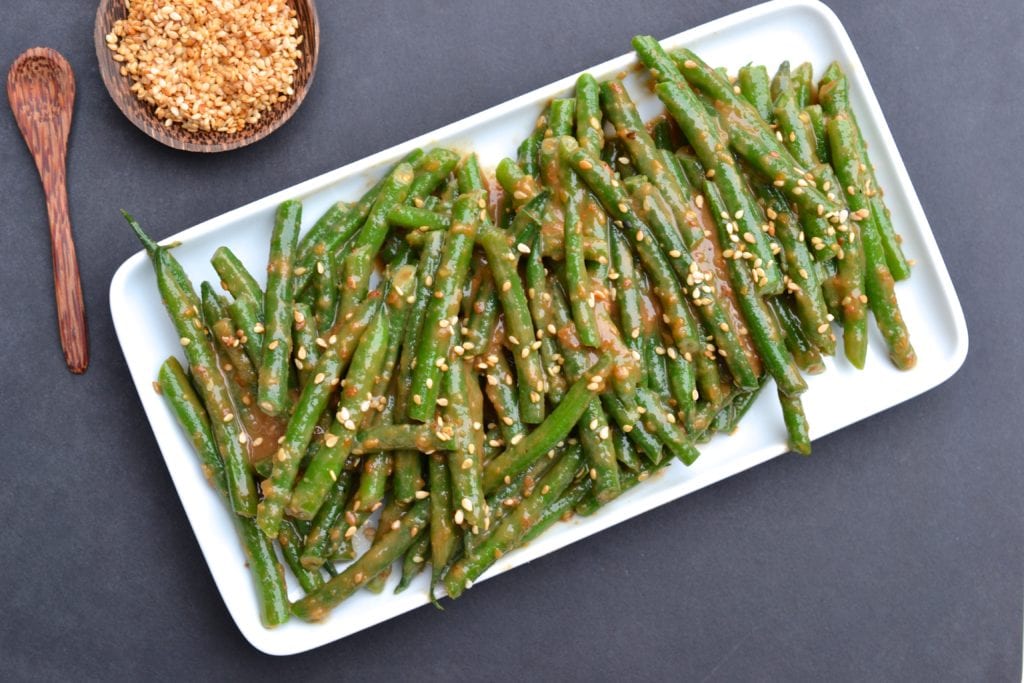 I made a healthier grain free variation of the sauce by skipping the mirin and sake, and adding in a bit of tahini. The sauce is incredibly creamy with bits of ground sesame seeds that add a delicious texture. When making this recipe don't forget to toast the sesame seeds, it's a key step that transforms the flavours in this dish.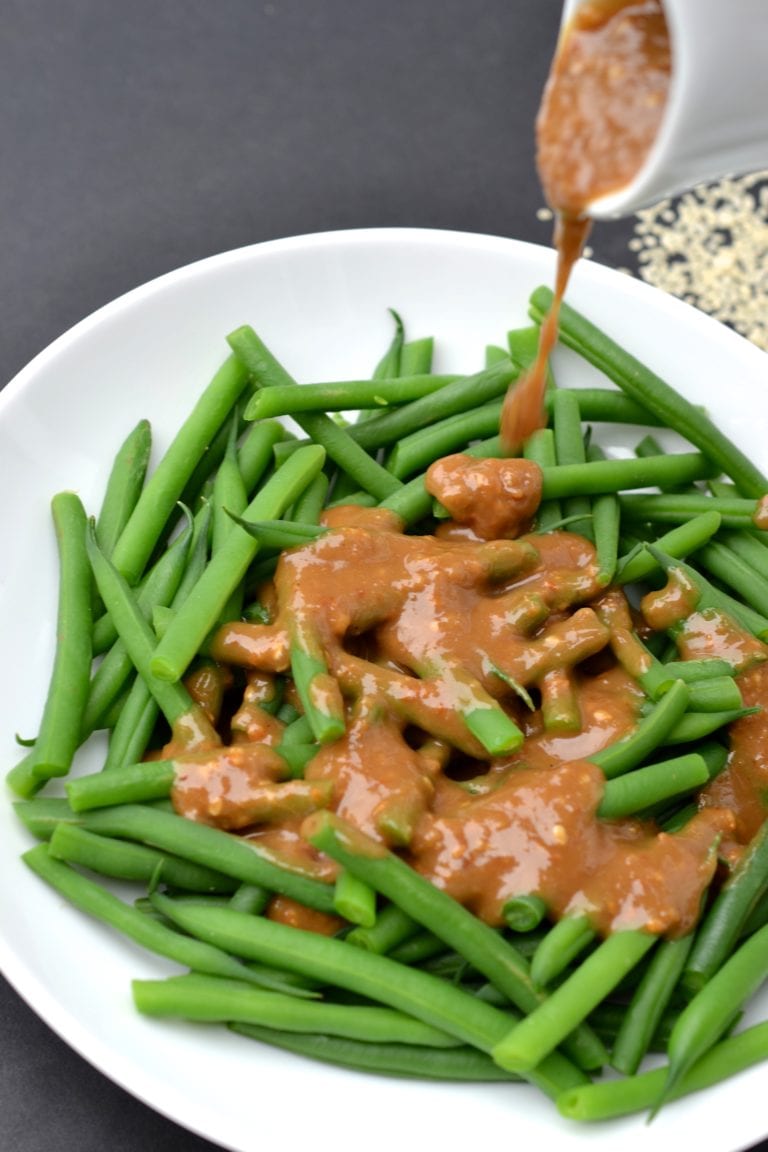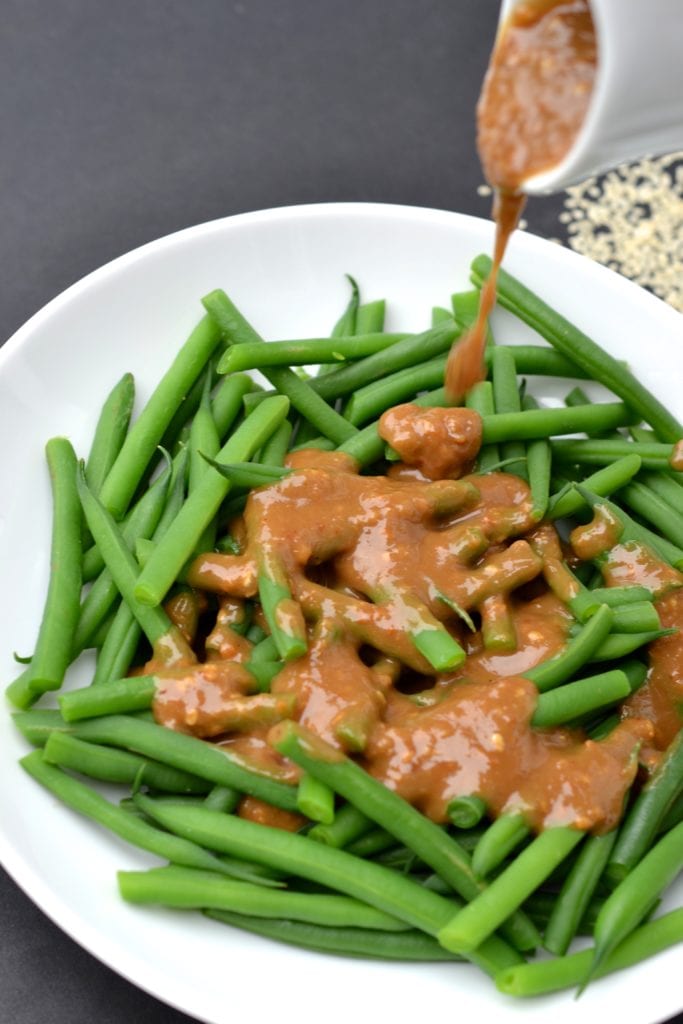 This is a really healthy dish you could prepare as a snack, or side dish. The beans can be cooked and the sauce made up to a day in advance and then added together before serving.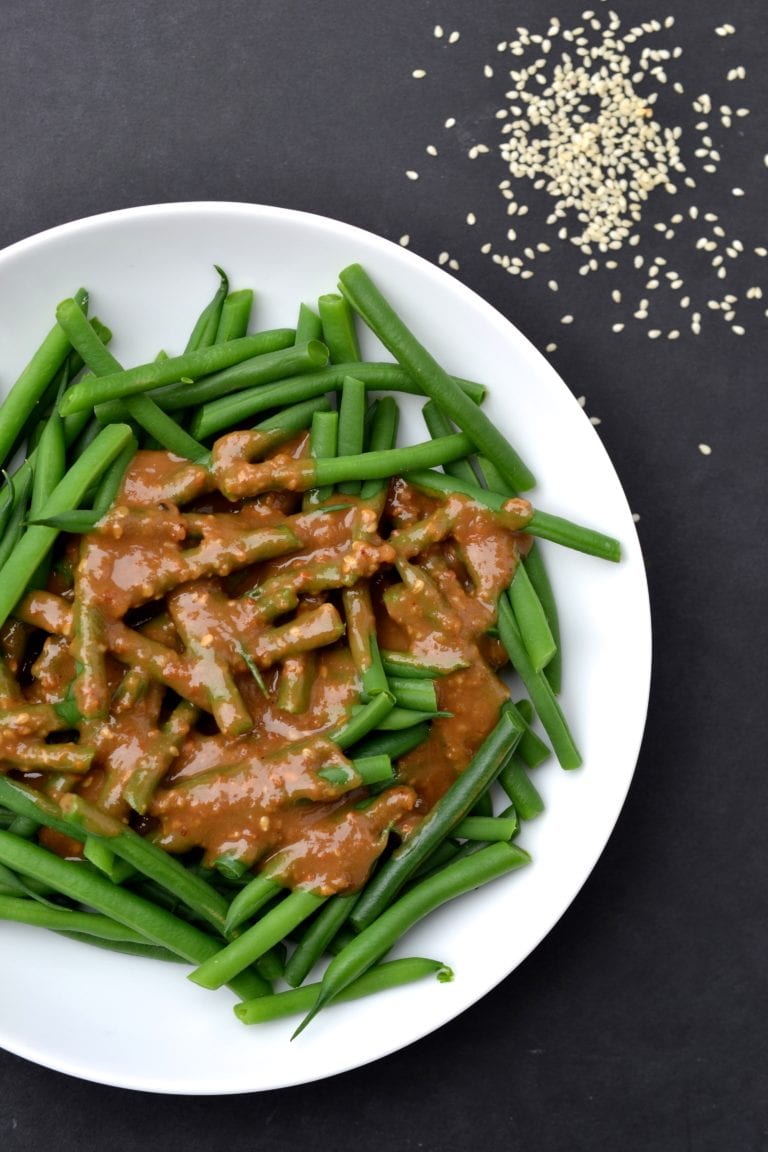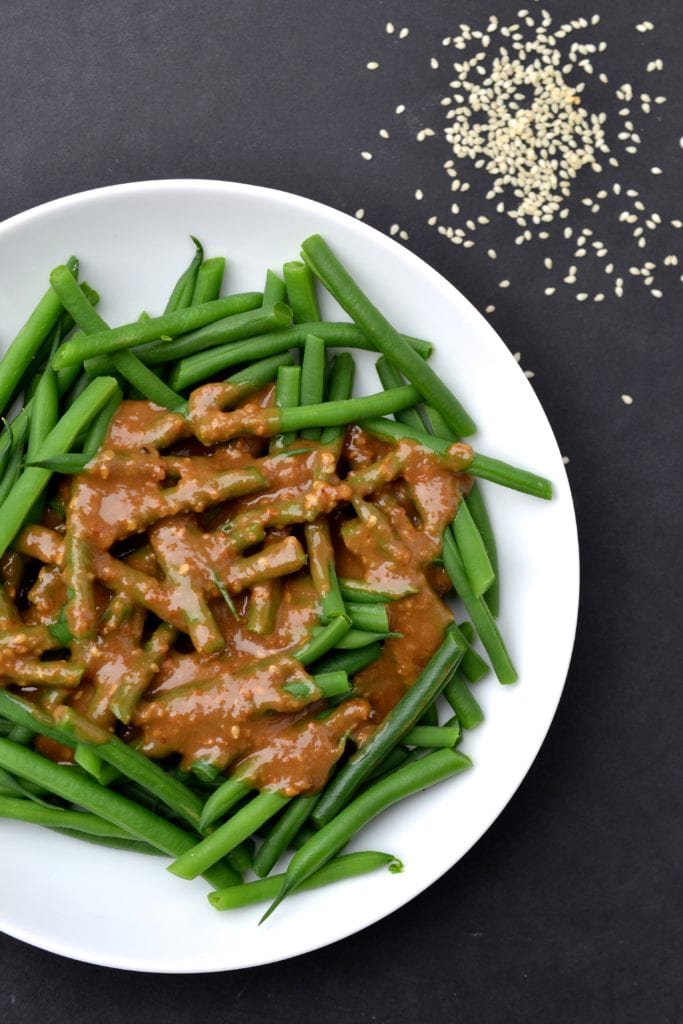 If you make this recipe let me know in the comment section below, I would love to hear what you think or take a photo and tag me (@everylastbite_) on Instagram, I love seeing your photos!
Ingredients
250 grams green beans
2 1/2 tablespoons sesame seeds
1 tsp honey*
1 tbsp tahini
1 1/2 tbsp tamari
1 tbsp water
Instructions
Place the sesame seeds in a frying pan (with no oil) on medium heat and toast for 3-5 minutes, stirring to ensure they brown evenly.

Put 2 tablespoons of the toasted sesame seeds in a pestle and mortar and grind until they are broken down into a crumbly mixture.

In a bowl combine the honey, tahini, tamari, water and ground sesame seeds and whisk together.

Remove the tops of the green beans and cut in half if they are quite long. Bring a pot of water to a boil and cook the green beans for 4 to 5 minutes until they are tender but not mushy. Remove from the heat and quickly rinse in water once they have reached the desired doneness before plunging in a bowl of ice cold water.

Once the beans have cooled, drain and place in a bowl. Top with the sauce and stir until they are well coated. Sprinkle with the remaining 1/2 tbsp before serving.

pestle and mortar 2 tbsp and 1/2 tbsp for top

whisk everything together
Notes
*leave out for Whole30