Chicken & Cauliflower Rice Soup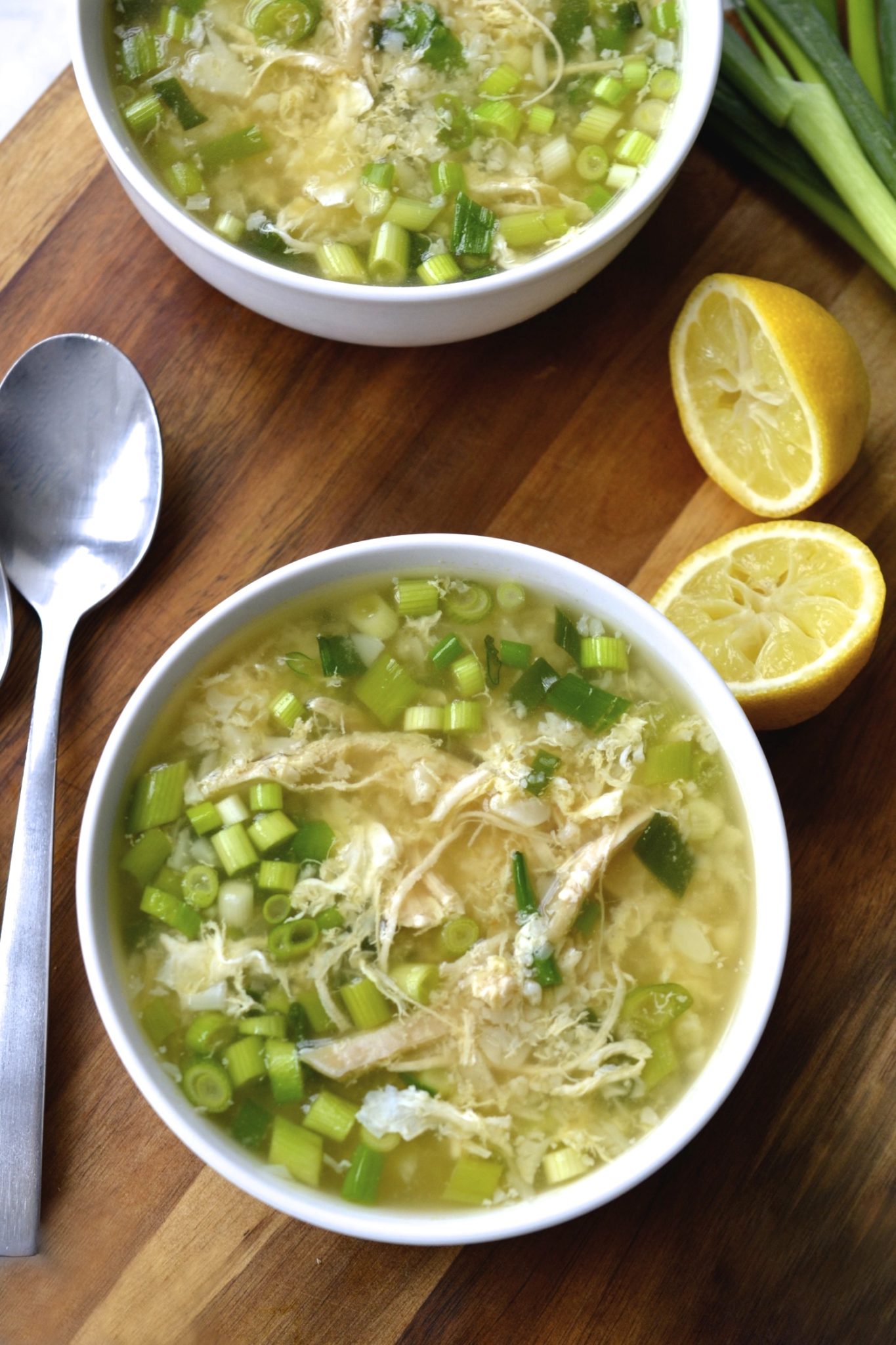 This recipe is a grain free spin on a soup that my Mom used to make whenever I was sick. She normally added orzo pasta for substance, so in this healthier version I substituted the carbs for cauliflower rice, and I'm so happy with the result.

There are two ways to make this soup, the first way takes about an hour to prepare because the chicken broth is made from scratch. If you are short on time this soup can take as little as 10 minutes from start to finish, pretty impressive right?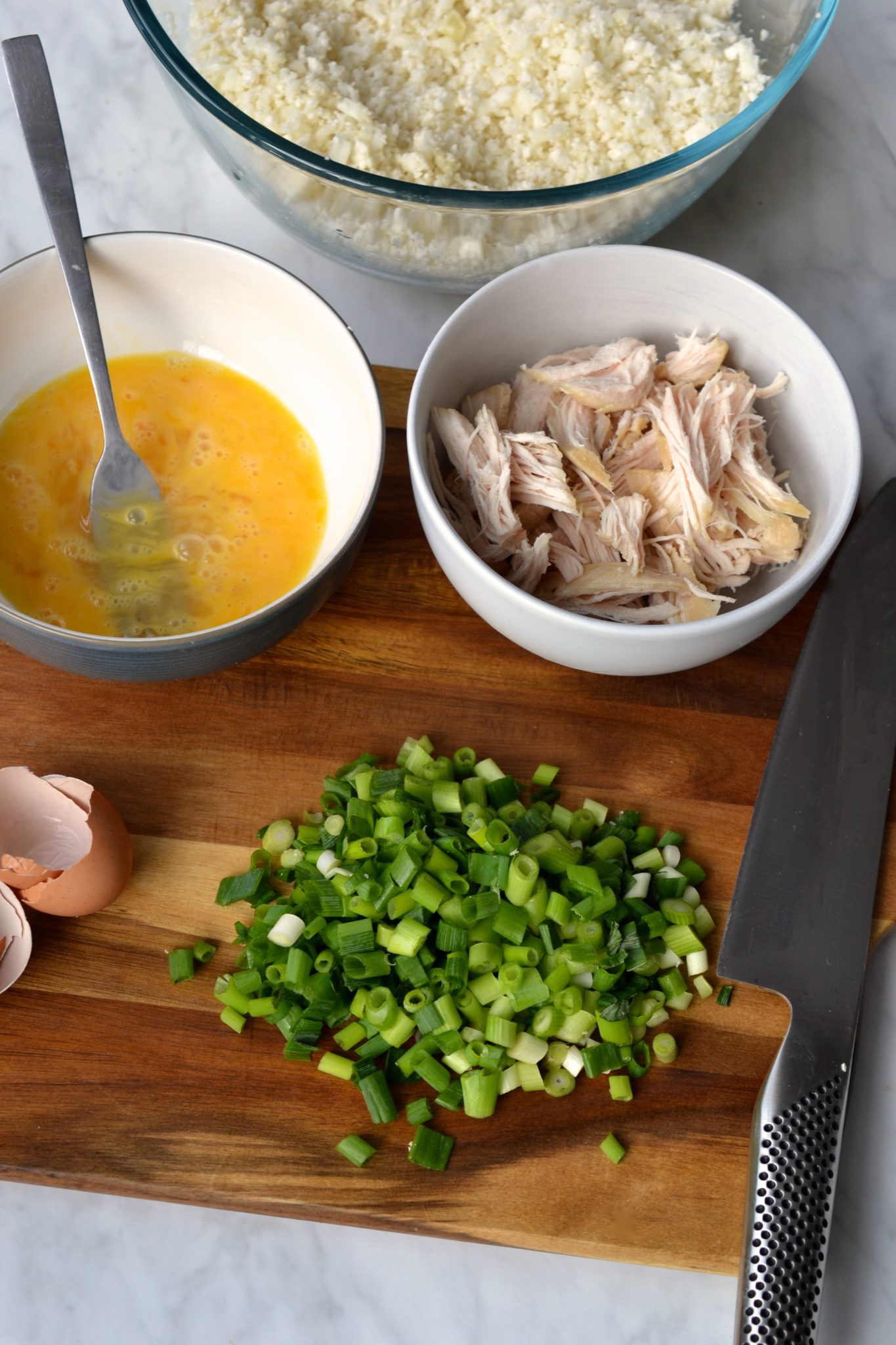 For the quick method, simply use premade chicken broth and 2 cups of shredded chicken (rather then cooking chicken breasts in the broth) and voila, you have a delicious and satisfying soup in no time at all.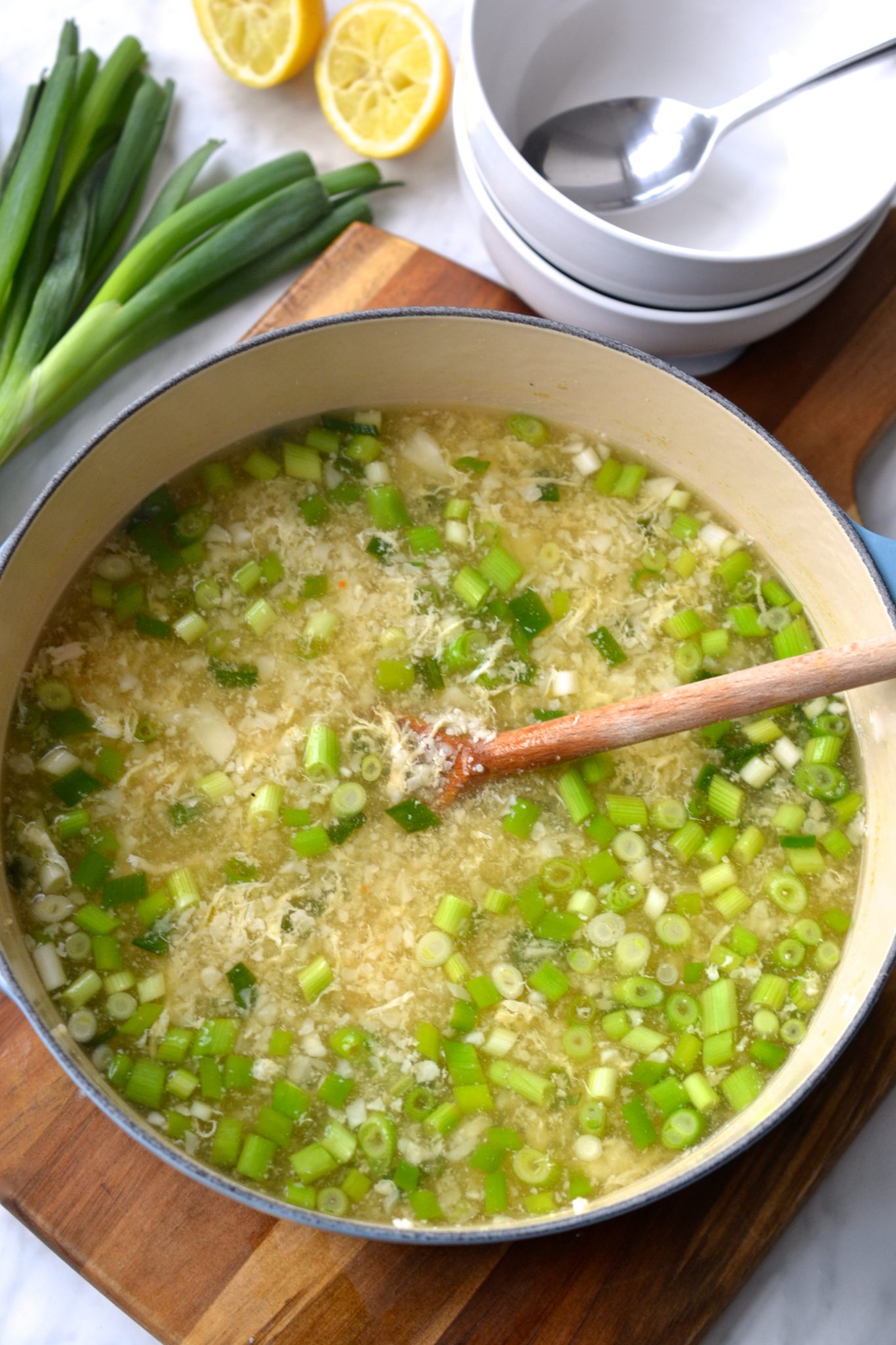 Feel free to play around with the flavours by adding more lemon or black pepper. If you want to up your veggie intake you could also add in a few cups of spinach, shredded kale, asparagus or broccoli.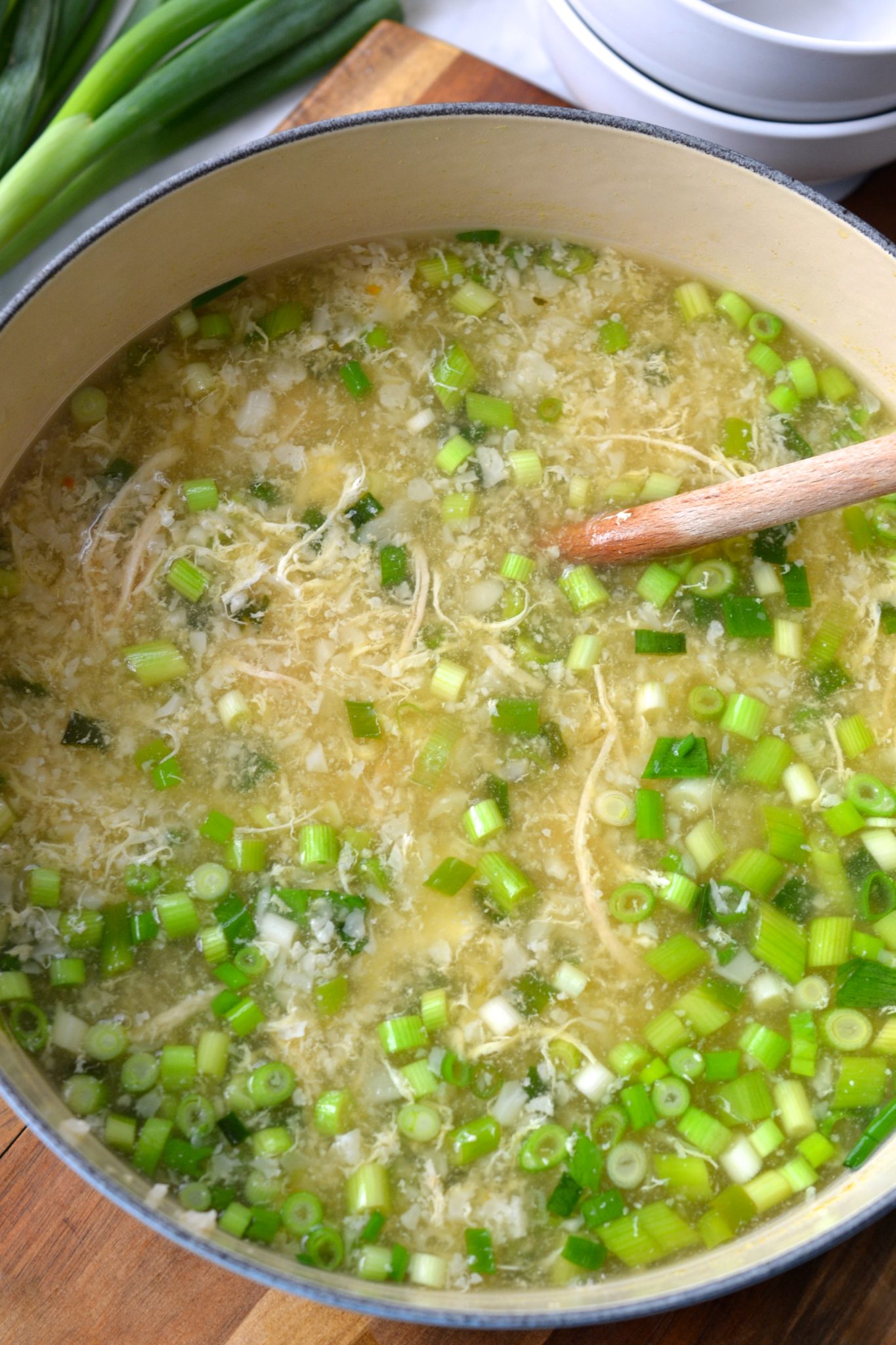 This soup will last for a few days in the fridge, so you can make a batch and enjoy leftovers for lunch throughout the week. When I'm feeling under the weather I will live off this soup for days at a time, its just so comforting and delicious!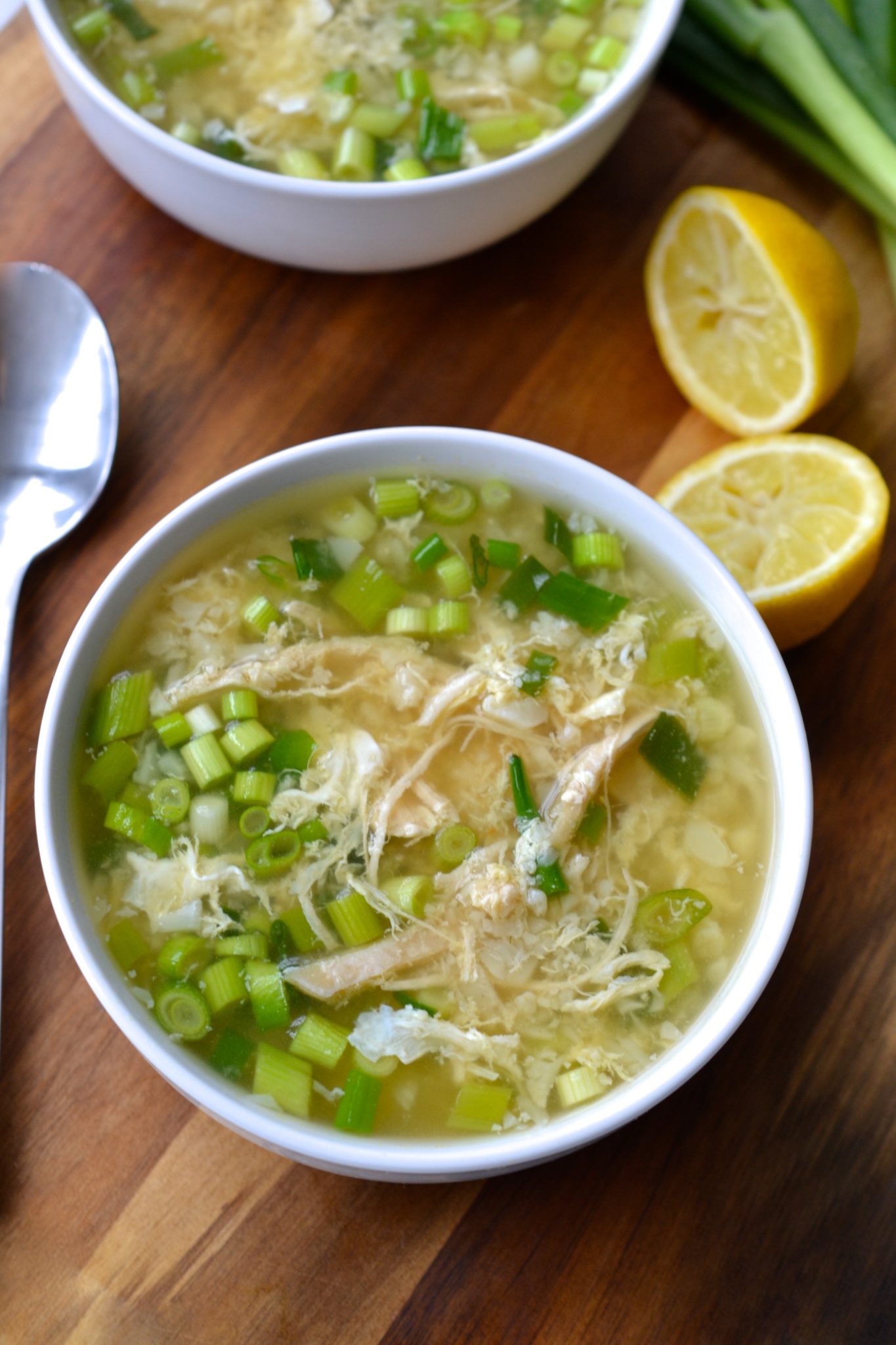 If you make this recipe let me know in the comment section below, I would love to hear what you think or take a photo and tag me (@everylastbite1) on Instagram, I love seeing your photos!
Ingredients
8 cups chicken broth
3 cups shredded chicken
1 medium head cauliflower
2 large eggs whisked
1 bunch scallions roughly chopped (should be approx 1/2 cup)
2 tbsp lemon juice
3/4 tsp black pepper
Instructions
Place the chicken broth in a large pot and bring to a gentle simmer before adding in the shredded chicken.*

Cut the cauliflower into florets and pulse in a food processor until the cauliflower is broken into rice size. Don't overpulse, it should be rice sized but not finer and then add the cauliflower rice to the broth.

Very slowly pour in the egg in a very thin drizzle, stirring continuously so that it makes thin wisps as it hits the hot liquid. Don't pour the egg in too quickly or you will have clumps of scrambled egg in the soup.

Stir in the scallions, lemon juice and black pepper. Taste the soup and adjust the flavours as needed before serving.
Notes
*If making the broth and shredded chicken - In a large pot on medium heat add 8 cups water, 2 chopped onions, 4 chopped carrots and 3 raw chicken breasts and bring to a boil, lower the heat to a simmer and leave to cook for 1 hour. If the water reduces too much add in more while it cooks. After an hour, strain the soup into a bowl, you can discard the onions and carrots and shred the chicken breasts. Return the chicken broth back to the pot.